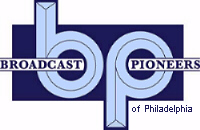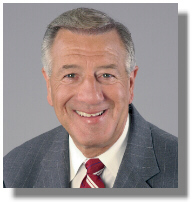 Bill Baldini reported for NBC 10 News Monday through Friday up to his retirement in December of 2006. He joined WCAU in 1964, and is the longest working television reporter in the city of Philadelphia.
In 2005, the Philadelphia City Council declared March 17 th "Bill Baldini Day" to honor Baldini's 40 years of accurate news reporting and unwavering dedication to the City of Philadelphia. It is this dedication and accurate news reporting that led to many honors over the years, including the "Man of the Year" award from both the Main Line Chamber of Commerce and the Ken-Crest organization, the World Newsfilm Award, and the Radio and TV News Directors Association Award for public affairs reporting.
Baldini traveled to the Middle East in November 2005 to spend Thanksgiving with the troops. In December, NBC 10 aired a half-hour special called "Bill Baldini's Trip with the Troops," which allowed viewers to see a compilation of Baldini's reports during his visit to Iraq.
Baldini was named "Newscaster of the Year" in 1998 from the 21 Jewel Square Club. He also won first place in the Radio/TV News Director Association Award for his story "Car Capers." In 1976, the Northeast Jewish War Veterans named him "Humanitarian of the Year," and awarded him with a Sigma Delta Chi prize for his series "The Russians Are Coming…"
Born and raised in Philadelphia, Baldini graduated from St. Joseph's University with a degree in Political Science. He served four years of active duty with the United States Air Force. On Friday, November 17, 2006, Bill Baldini was inducted into "The Broadcast Pioneers of Philadelphia's Hall of Fame."
Baldini and his wife Joan reside in Delaware County and have two adult children.

From the official archives of the Broadcast Pioneers of Philadelphia
© 2008, Broadcast Pioneers of Philadelphia
All Rights Reserved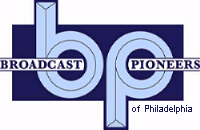 The e-mail address of the Broadcast Pioneers of Philadelphia is pioneers@broadcastpioneers.com