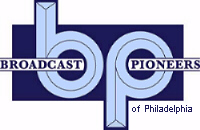 Bill Campbell
Wednesday, January 18, 2006

Bill Campbell
circa 1960

Born on Friday, September 7, 1923, Broadcast Pioneers member Bill Campbell, known to all sports fans as "The Dean," is sports analyst and commentator on KYW Newsradio.
While still in high school, Bill began his broadcasting career in 1940 as a spot and general announcer at WFPG Radio in Atlantic City, New Jersey. The following year found him in Lancaster, Pennsylvania doing general radio announcing and covering minor league baseball over WGAL. He joined WIP Radio, Philadelphia in 1942 as a spot and general announcer.
After his tour of duty in the Armed Service, Bill was named Sports Director in 1946 at WCAU Radio and (and later) WCAU-TV, where he was responsible for producing and broadcasting a daily sports program and for scheduling and negotiating a full calendar of college and professional games.
"New at 'CAU," the WCAU Newsletter of October 11, 1946 said:
Monday, October 14, WCAU will welcome to the family circle Bill Campbell, late of WIP, who takes over the sports program each afternoon at 6:15 and the Sunday spot at 11:05 am. His length of military service, from which he has not been too long separated, failed to dim his wealth of sports background and information. As a matter of fact, he has spent the past two or three days viewing the World Series in Boston and should have some good, first-hand information and comment concerning Series play between the Red Sox and the Cards.
As sports director, he was also a play-by-play broadcaster for the Philadelphia Eagles from 1952 to 1966. In 1962 he became the play-by-play broadcaster for the Philadelphia Phillies, a position he held until 1971 which required radio and TV descriptions of home and away games, public relations skills, public appearances as luncheon and banquet speaker and some assistance in season ticket sales. One can say that the announcing team of that era made up of By Saam, Richie Ashburn and Bill Campbell could be one of the best ever.
On March 2, 1962, Bill Campbell did play-by-play of Wilt Chamberlain's 100 point game in Hershey, Pennsylvania. Chamberlain's achievement for the Philadelphia Warriors is still a league record.
He was named Director of Broadcasting for the Philadelphia 76ers in 1972, a post he held until 1981. In addition to play-by-play radio and TV coverage of all 76ers games, Bill was responsible for the administration of the team's broadcasting department. This included personnel, production, announcers, sales and equipment as well as public relations and personal appearances. Campbell also broadcast "Big Five" basketball here in Philly for many years.
In the earlier days of WIP's Sports Telephone-talk, Bill Campbell was one of the station's best hosts and certainly one of the most informed.
Bill was named Broadcaster of the Year by the National Sports Broadcasters Association in 1961, 1962 and 1963 and received the Philadelphia Sportswriters Award for outstanding service in 1989. He is also a member of the Philadelphia and Pennsylvania Sports Halls of Fame. In 2005, Bill received the coveted Curt Gowdy Broadcaster Award at the Basketball Hall of Fame. The next year, Sam Carchidi of the Philadelphia Inquirer wrote a book about Bill Campbell.
Campbell has been a member of our organization for over three decades and was inducted into our Hall of Fame in 1999 and nine years later, in 2008, he was our "Person of the Year." Bill passed away on Monday, October 6, 2014.

From the official archives of the Broadcast Pioneers of Philadelphia
1946 WCAU Newsletter originally donated by Broadcast Pioneers member Dave Skalish
© 2009 & 2014, Broadcast Pioneers of Philadelphia
All Rights Reserved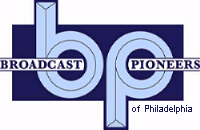 The e-mail address of the Broadcast Pioneers of Philadelphia is pioneers@broadcastpioneers.com