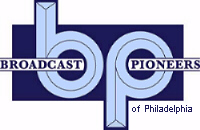 (Left photo) Bill on KYW-TV, Philadelphia
(Right photo) Bill on KUSA-TV, Denver

The legendary Bill Kuster was the folksy Eyewitness News' weatherguy who was known for his vegetable garden outside the station and the funny characters he designed for viewers to know how to dress that day. He died of leukemia on Saturday, August 12, 2006 in a Denver hospice. He lived in Littleton, Colorado. He left Philadelphia in 1978.
"In the mid-1970s, we were known in the industry as the Dream Team," said Broadcast Pioneers member Al Meltzer. "It was Jessica Savitch, Vince Leonard, Mort Crim, Bill and me."
Broadcast Pioneers member Vince Leonard, the station's main former news anchor stated: "Bill's jokes were really corny. In September or October he was fond of saying, 'You can always tell when Indian summer arrives, you get Apache of hot weather.' He was not too happy about leaving Philadelphia, but he learned to love Colorado and the Broncos. We stayed in touch.… I have never had a kinder, more thoughtful friend."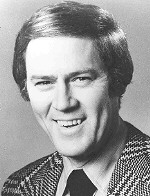 Bill Kuster was raised in northern Pennsylvania "in a town so small, it doesn't even show up on the Pennsylvania road maps," he said in a 1979 Philadelphia Journal story. He earned a bachelor's degree in journalism in 1956 from Pennsylvania State University.
Bill got his start in television on a Lancaster station, WGAL-TV, Channel 8, before being hired by Channel 3 in 1963 as the principal weatherman.
He was here in Philly for a decade and a half. Each summer, Mr. Kuster amused viewers with his "Kuster Garden." In 1978, Kuster hit a bumpy road with KYW-TV's management. The lineup was changed and Carol Erickson was hired for his slot.
He took a gig as the weatherman at what was then KBT-TV (now KUSA-TV) in Denver, where he planted his garden and told his corny jokes until he retired during 1996. During his tenure there, he got his meteorological degree.
Bill and his wife, Dottie had two kids, Mark and daughter Kim. In 2008, Bill Kuster was inducted into the Broadcast Pioneers of Philadelphia's "Hall of Fame."
In August of 2010, we asked member Vince Leonard to write some information about Bill for a story in our newsletter. What Vince wrote was so wonderful that we decided to put the whole thing right here. He wrote:
Bill had been booth announcer and weekend weatherman for Channel 3 prior to the Westinghouse takeover of the station in June of 1965.

When Westinghouse assumed ownership of the station in June of 1965, they brought with them meteorologist Dick Goddard. It didn't take Goddard long to realize he didn't care for Philadelphia and certainly didn't want any part of Channel 3. So, in short order he returned to Cleveland.

That turned out to be Bill's big break. He asked for the job Goddard had vacated, got it, and remained with our team for the next 14 years. That opened the door for Bill. He had the job he always wanted and we, of course, were delighted he was joining our team.

Bill always had the down home, folksy approach in telling us about the weather each day. He never forgot his upstate Pennsylvania small town background and had lost his mother when he was 12 years old. When he married Dottie, he adopted her family as his own. He loved his mother-in-law, Hester Zettle, and often mentioned her on television.

Shortly after we moved to our new studios at Fifth and Market Streets, management threw Bill a real curve. They tore down his weather set and replaced it with a large map of the United States painted on a wooden frame. It was placed on the studio floor and raised at a slight angle to the camera. There we saw Bill, walking around on top of that monstrosity talking about the highs and lows depicted on the map while he tried not to stumble. It was awkward, to say the least. The whole idea soon was scuttled.

Kuster's garden was an idea of Bill's that turned out to be a great success. He had asked the station for a small plot of ground out in front of the station where shrubbery had grown. It was next to the sidewalk on 5th Street. That's where he planted his vegetable garden. He tended it most evenings right after the Six O'clock news. The garden was there every year and, remarkably, was never vandalized. Bill donated all of the vegetables to charity.

I always liked the line Bill used on the air when autumn had rolled around. He said one could always tell when Indian summer had arrived. We'd get Apache fog (a patchy fog.)

Bill was a great guy, devoted to his craft. He had no pretensions. He was what you saw on television.

From the official archives of the Broadcast Pioneers of Philadelphia
Photos originally donated by KYW-TV and KUSA-TV
© 2010, Broadcast Pioneers of Philadelphia
All Rights Reserved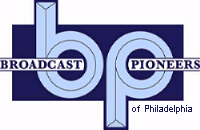 The e-mail address of the Broadcast Pioneers of Philadelphia is pioneers@broadcastpioneers.com