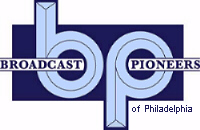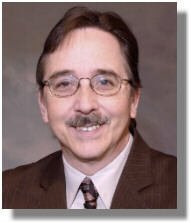 Bill Roswell
2004

Bill Roswell is news editor for KYW Newsradio. He has helped perfect the "All News, All The Time" format during his more than 20 years at the station.
He joined them in December of 1980. Before KYW Newsradio, Bill was a reporter with the Camden Courier-Post newspaper and news editor of the weekly Suburban Newspaper Group in Cherry Hill. He received a journalism degree from Glassboro State College (now Rowan University).
Born in Washington, DC, Bill was graduated from Cherry Hill High School West. It was at Cherry Hill West that he began his radio career by broadcasting the morning announcements over the school's public address system. After high school, Bill worked at WCAM Radio in Camden as a news anchor, reporter and DJ, and was a stringer news reporter for several area radio stations.
Bill is currently regional director for the Radio TV News Directors Association (RTNDA), representing Pennsylvania, New York and New Jersey. He also is past president of the Pennsylvania Associated Press Broadcasters Association.
When he's not "at the editor's desk," Bill can be found working on the computer system for the KYW Newsradio newsroom, or doing digital audio production work.
Bill and his wife, Kathi, live in South Jersey and have three daughters. In his spare time, Bill enjoys singing with his wife in the church choir, playing the guitar and piano, and tickling the keyboard of his home computer.

From the official archives of the Broadcast Pioneers of Philadelphia
© 2005, All Rights Reserved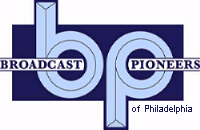 The e-mail address of the Broadcast Pioneers of Philadelphia is pioneers@broadcastpioneers.com