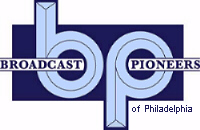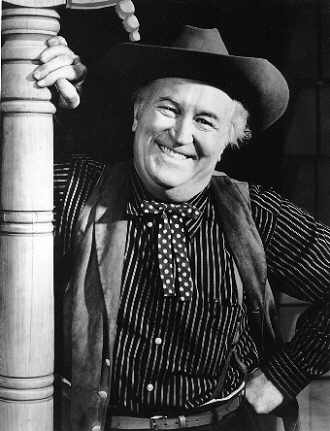 Pete Boyle in 1955

(Click on the photo to see a larger version)
Beginning in 1950 at WPTZ, Pete Boyle was a staple on Philadelphia television. He stayed on Channel 3 until 1963 when it was WRCV-TV. He had a weekday show called Noontime Comics (later retitled "Lunch with Uncle Pete") at 12:15 pm early on. By 1960, Pete Boyle had been shipwrecked as a Saturday morning program only.

Our research has shown that in the autumn of 1951, WPTZ was stripping cooking shows across the board (Monday through Friday) from 2 pm until 2:30 pm. Each day, it was a different show and a different host. The program on Mondays was "Deadline for Dinner," which was originally hosted by Ernie Kovacs. When Ernie moved to mornings (7 am to 9) with "Three to Get Ready," a new host was assigned. It was Pete Boyle. The show was described as "Cooking tips with Pete Boyle and guest." Boyle was already doing the program by Monday, October 29, 1951.

In January of 1953, Pete Boyle was on WPTZ seven days a week and it was all live (video tape hadn't been invented yet). Weekdays at 12:15 pm, he had a half hour show called Noontime Comics. On Saturdays and Sundays, it was C'mon to Uncle Pete's, a half hour program. Sundays it was on 12 noon to 12:30 pm and on Saturdays he was at 11 am, sandwiched in between Rex Trailer (Ridin' The Trail) and Grady & Hurst. "C'mon" was described as "cartoons, games, prizes for children."

He had a sidekick called Snooper, (nicknamed Snoopy) the squirrel (a mascot puppet). Snooper was created by Lee Dexter, before he invented Bertie the Bunyip (Bertie would not made it to the air until July of 1953). Pete drew quick pen and paper sketches on all his programs. Sometimes, the drawings were done in charcoal. He was especially well known for his sketches. He also chatted and kidded around with the "kids at home."
Snooper was definitely with Pete early on. In fact, a listing in the TV Guide of 1953 mentioned that "Lunch with Uncle Pete" was sponsored by Acme Markets, a division of the American Stores. It actually said that in the listing. It stated: "Pete and Snooper explain old fashioned movies. Sponsored by American Stores Company." Another listing describe the program as "old time movies for youngsters." Yet another said "Pete Boyle comments on cartoons."

In June of 1953, WPTZ ran a print ad saying: "Say, Snooper, be sure to remind our friends that LUNCH WITH UNCLE PETE will be on WPTZ all summer." Then Snooper says: "Yes, boys and girls. Every day at 12:15 on Channel 3, Uncle Pete and I bring you the funniest movies you ever saw."

On Wednesday, April 21, 1954 at 7 pm, there was a special WPTZ, Channel 3 night at the Center City location of the Gimbel Brothers Department Store. On hand were Rex Trailer, Pete Boyle, Jack Pyle, Alan Scott and Joe Earley as Mr. Rivets. Admission was free and it was a fundraising event for local charity.

At that time, Pete was on against "Stop, Look and Listen" on WFIL-TV featuring former Broadcast Pioneers President Tom Moorehead. (Tom passed away in 1970.) By May of 1954, Pete Boyle had knocked the Moorehead broadcast out of the box with WFIL-TV moving "Stop, Look and Listen" to after Boyle was off the air. At that time, Pete aired at 12:15 pm. He was also able to get big time guests like on Friday, May 7th, Pete's guest was Jack Mahoney, from the nationally aired Range Rider.

For awhile, the program ran to 1 pm, but was cut to a half hour later in the same year. That was because the school kids had to leave at that time in order to return to school in time for the afternoon session. Remember, that this was at a time when Philadelphia children returned home for lunch. Pete was well known to Philadelphia schools as he made many appearances at local elementary schools. Still on during September of 1954, by Thanksgiving 1954, Lunch with Uncle Pete was gone.
Like we said, Channel 6 had moved Tom Moorehead to a later time period and counter programmed with Ramar of the Jungle programs, aimed at the Boyle audience. WPTZ ran ads pushing the Boyle broadcast. "Hey, this is your old Uncle Pete inviting you to have lunch with me. Snooper the Squirrel (he's my buddy, you know) and I have a lot of fun every day. We have those funny old-time movies, silly sirens, bells and funny stories. Ask Mommy if you can LUNCH WITH UNCLE PETE at 12:15 pm Monday thru Friday on Channel 3, WPTZ. PS: And Mommy, I'll make sure they eat slowly and drink all their milk!"

From 1950 until 1956, he also was known as "Chuck Wagon Pete," and jocked half-hour western shows like The Cisco Kid, with the program being called Six Gun Cinema. Beginning January 17, 1955 (replacing the Range Rider western TV show, Monday through Thursday), he was on right after Howdy Doody at 6 pm and sponsored by Sylvan Seal Milk, the house brand of the Acme Markets. In fact, Pete replaced himself on Fridays taking over the Six Gun Cinema time slot.
His long running "Six Gun Cinema" was in that 6 pm time period, and when Fun House took over the time period, the western show was pushed back until 6:30 pm. On Fridays, Pete followed himself. At 6 pm, he was a kid's host and at 6:30 pm, he became "Chuck Wagon Pete" running western movies, serials, and half-hour shows.

When the show FUN HOUSE premiered, it was described as "Uncle Pete presents 'Little Rascals,' first run showing in Philadelphia of the old 'Our Gang Comedy' series, starring Farina, Spanky MacFarland and Dickie Moore." It was also characterized in this fashion: "Laugh with Pete Boyle. Fun for the entire family every night. Pete Boyle, lovable TV favorite of millions is back with his own show featuring CARTOONS, first run, hilarious antics of your animated favorites. COMEDIES, for the first time on local TV, the prankish gang, The Little Rascals."
The program ran Monday through Friday from 6 until 6:30 pm. The show also featured shorts of Laurel and Hardy and a segment called "Speaking of Animals." After Pete, at 6:30 pm, there was a movie which was cut to 55 minutes (Fridays was Pete's Six Gun Cinema). FUN HOUSE originated out of Studio S of Channel 3 at 1619 Walnut Street in Center City Philadelphia. By September of 1956, the broadcast was being presented in color.

On December 24, 1956, some interesting things were happening at Channel 3. Stan Lee Broza, had come over from a lifetime career at WCAU to be Program Director of WRCV-TV. He continued to host the Children's Hour on WCAU Radio and TV. (Sounds like there might have been a conflict of interest there). The long running "Let Scott Do It" with Alan Scott, Broadcast Pioneers member Jane King and Mr. Rivets, portrayed by legend Joe Earley, was dumped and replaced by a weird 35 minute disc jockey show entitled "Let Scott Play It."
Fun House was moved from 6 pm (then against "Starr Theater" since October of 1955) to 5:30 pm. Fun House would then be finished before Sally Starr's program of half-hour western shows like "The Lone Ranger" hit the air. About a month later, Pete Boyle announced he was leaving the show because of the earlier time period. Long time personal friend of Boyle, Joe Earley e-mailed us: "...as far as I remember, Scott and Boyle were cancelled (and) did not leave of their own volition." On Monday, February 4, 1957, Alan Scott took over a "permanent" host.
Alan was still doing "Let Scott Play It" in the mornings. Five days later, both shows were gone and Alan Scott resurfaced shortly afterwards doing the station's weathercasting on the weekends. Lee Dexter and his Bertie the Bunyip gang took over the show on February 11, 1957. Boyle said he was going west to appear in the movies, but a couple months later, he was back and eventually re-joined Channel 3.

On September 2, 1957, Pete Boyle was back on Philadelphia television. The station was Channel 12 (a commercial station at that time). They had applied to the FCC to change their calls from WPFH (which stood for Paul F. Harron, owner of the station and also WIBG) to WVUE-TV. Storer Broadcasting purchased both stations and wanted new call letters. In the end of August of 1957, Channel 12 signed off the air for a few days to call attention to the new name. With the new calls, also came the first time, Philadelphians ever saw Channel 12's city of license referred to as Wilmington - Philadelphia (WHYY-TV still does this). Previously, their city of license was just Wilmington.

On September 2nd, the station signed back on with an evening special spotlighting the new shows. It included many of the station's personalities including Boyle. The next day, Boyle started his new show called "Surprise Shop." It started at 4:45 pm until 5:45 pm. Then it resumed at 6:15 pm for another 45 minutes. On Monday, November 4, 1957, the program moved to 4:30 to 5:30 pm. Then on January 13, 1958, it changed to 4 to 5 pm.
On Friday, March 28, 1958, the afternoon program disappeared from the Channel 12 program schedule. However, Pete did do a noontime broadcast for a couple of months (until early summer of 1958). A couple of months later, WVUE-TV signed off the air for good, turning the license back into the government. WHYY-TV, (Channel 35 in Philadelphia) applied for the license and eventually received it.

In the Broadcast Pioneers webcast, PIONEERS IN BROADCASTING, Joe Earley said that Boyle and Lee Dexter, who had a reputation as a tough taskmaster, got along well. Joe said that it was a love-hate relationship, but what made them get along was that they both loved the business and both were professionals. They both understood that the show came first. Earley described Pete Boyle as a "great man" and very artistic.
Joe said that before coming to WPTZ, Boyle had spent a lot of time in Paris, France as an artist where he perfected his skills. Earley recalls that one of Pete Boyle's very first hosting duties was with Albert Mathis, the Chef doing a cooking show. (Mathis was chef and manager of the Gulph Mills Country Club.) Ernie Kovacs (who did this same cooking show with Mathis) also worked at Channel 3 who had an NBC network TV show originating live from WPTZ featured Pete Boyle on the program.
It was "Kovacs on the Corner" that featured Pete Boyle as Pete the Policeman. Earley also worked on the broadcast, also with Ed McDonnell (the Flying Sorcerer in Philadelphia and Major Mudd in Boston) and the four became friends. Joe stated that "Pete was just a gentleman, very talented."

Joe Earley said: "...Boyle and Dexter were not staff, just contracted, if at all, for their individual shows. Alan (Scott) may have had a contract to guarantee so much money for a certain length of time to persuade him to leave WCAU, but I wouldn't consider him 'staff.'"

Joe (referring to his wife, Kathy) also said: "...Kathy said (that) Pete and she hosted the Easter Parade on Channel 3 in the Spring of '63, or thereabouts. She seems to think he was on the air doing something on Channel 3 at that time.... Kathy was doing the 5 O'clock Show on three about that time as well as the TV Hostess for the Miss Pennsylvania Contest (two hours) on Channel 3, Spring '63."

Pete's son was actor Peter Boyle who was born on October 18, 1933. The elder Boyle was born in 1903 here in Philly. After leaving the air, station personnel sort of forgot Pete. One time when Pete was ill, the only one from Channel 3 to visit him in the hospital was long time friend and co-worker, Joe Earley (Mr. Rivets). Boyle passed away shortly thereafter. That was on Tuesday, August 15, 1967. Pete's actual name was Francis. According to census records, his middle initial was X. We have been told (but not confirmed) that he was named after actor Francis X. Bushman. The X in Bushman stood for Xavier. However, Pete Boyle always preferred the nickname "Pete."
Uncle Pete attended the Pennsylvania Academy of Fine Arts. There, he won the Cresson Award. He was a member of the Philadelphia Sketch Club for 30 years; from 1937 until his death in 1967. During 1949, he served as the organization's president. Before coming to television, Pete Boyle (using his full name, Peter Boyle) was a nationally known cartoonist for the Evening Bulletin of Philadelphia. In the 1940 census, his occupation was listed as "artist."
Patricia Meeks, a visitor to this site e-mailed:
I was on a children's show broadcast from Suburban Station (I 'think' that's where it was), around 1956-1957(?). It was in a very small studio, and the host (an older man) showed cartoons. He would sketch the opening cartoon shot on a large pad of paper. The camera would pan in on the cartoon drawing and then the cartoon would run. (Actually, the drawing was already drawn using a non-reproducible blue crayon that would not show on screen, and he would just take a fat, black crayon and trace over the blue lines.)

My school friend and I would visit the set after school for the opportunity to tell the audience how tasty the vitamins were (live commercials in those days and no unions) or vouch for whatever product was pitched (we were in fourth grade at the time). We'd take the subway from Logan station and then a bus so we'd arrive around 4 PM. I only got to do it a few times (I was very poor and I think that they were not too pleased with my clothes or decaying teeth, so they usually just let my friend in to do the show -- but I did get to tool around the studios and meet interesting [and sometimes famous] people).

I can't remember the name of the show. I lived in North Philadelphia and there was no reception of that station, so if anyone can recall the name of the show I'd appreciate the info.
Broadcast Pioneers member Gerry Wilkinson answered Patricia's e-mail identifying the kids show as one done by Pete Boyle on WVUE-TV, Channel 12 in Wilmington. The signal would have been probably weak in North Philly.

Patricia e-mailed back:
I was thinking it was Uncle Pete, but I just wasn't certain. Your mention of it being Channel 12 and the fact that it was only on for a short time does confirm it for me. That was a station that we could rarely view in North Philadelphia at that time (lousy signal or lousy antenna) and I distinctly remember it as Channel 12. My mom and grandma never believed I was on TV because they couldn't receive that channel. The only proof I had were the drawings and the occasional autographs from people like Elia Kazan who would hang around the studios.

Yes, he was an artist. I was so taken by watching him do those cartoons (I have a vivid memory of a knight on a horse that he drew), that I landed up attending the Philadelphia College of Art (now Philadelphia College of the Arts) at Broad and Pine. It was like magic watching the images appear. I wish I still had some of those drawings he gave to us after the show. We moved so many times, and to smaller and smaller places, I guess my mom either tossed them or they simply shredded to scraps over time. The drawing paper was very thin and fragile, like newsprint. I used to see his son around Center City before he moved to the West Coast.
Pete was the host of "Six Gun Cinema," airing Friday evenings from 6 to 7 pm. On Friday, November 2, 1951, the feature was "Sagebrush Trail," a 1933 motion picture starring John Wayne. The movie shown on Friday, April 3, 1953 was "Trailing Double Trouble (1940)." The next week, Friday, April 10, 1953, it was "Trail of the Silver Spur (1941)." Both were "Range Busters" movies starring Ray "Crash" Corrigan. There were 24 films in the series, all made between 1940 and 1943.

On Christmas Day 1953, the "Six Gun Cinema" movie was "Oklahoma Blues." That motion picture was made in 1948 and starred Jimmy Wakely. The Monogram movie studio, makers of the film turned out 9 Wakely westerns that year.

Karen (no last name sent), a visitor to our website e-mailed:
I was on the "Fun House" a few times when I was a little girl. I even went horse back riding with Mr. Boyle. I had a pony and we met on the Wissahickon trails. We rode through the woods with my brother Jim and our two friends, Roey and Lewis. We also would bring animals on his show. I remember bringing a raccoon we had as a baby and it got loose on stage. My father had to catch him. ...What a great time and memories I have of my childhood.
Mike Jawer, a visitor to our website, is the son of Broadcast Pioneers member Bob Jawer. Mike e-mailed:
My dad introduced me to 'Uncle' Pete Boyle when I was six or seven. He was at home; it may have been a weekend; I had the impression he was retired. He talked about his son, showed me a watercolor he had done, and gave it to me as a present. I was thrilled - and still have it on my bedroom wall in my parents' house.
In 1960, Pete Boyle was involved with a short lived TV program on WFIL-TV called "Sheriff Smith." The star of the show was Harry K. Smith (mainly known as a newscaster) with Pete Boyle as his sidekick. The program was aired Saturdays from 11 am to 11:30 am and only ran for two months from March 12th to June 4, 1960. Channel 6 described it as "a new kind of western, designed just for you young cowhands." TV Guide referred to it as "a western adventure series." On Friday, November 19, 2004, Pete Boyle was inducted into our "Hall of Fame."

Claudia Hatzel, a visitor to our website e-mailed:
You wouldn't by any chance know anything about a Pete Boyle tray. My friend has one, and it was shown on one of the episodes of Everybody Loves Raymond. Told her to hold on to it, because it may be worth some money. She got it a long time ago at an auction. ...Just found out that his son plays in Everybody Loves Raymond, and I used to watch Pete Boyle as a kid. In fact, he used to live around our area in Barto, PA and went to our church, Most Blessed Sacrament in Bally, PA.
Ken Campbell, formerly of Pitman, NJ, a visitor to our website e-mailed:
Ever since I saw "Young Frankenstein" with Gene Wilder and Peter Boyle, I'd been wondering whether Peter Boyle could be Pete's son--after all the years I could still see a similarity. I'm glad I found your website and had the mystery solved. ...Thanks for being there and bringing back some good memories.
Tom Holland, a visitor to our website e-mailed:
I was a first-grader in Corpus Christi Catholic Grammar School on Allegheny Avenue (Philadelphia) in 1956-57. One day the nuns marched the whole school down to the auditorium. The school was so crowded in those days that they had partitions up to form a few extra classrooms; those were moved out of the way that afternoon. We had been told that someone famous was coming to see us.

We were all sitting down cross-legged on the floor. I was in the first row. Out walked Uncle Pete, to a deafening roar of applause and cheers!!! He did a few magic tricks and made up some balloon animals. At one point, he blew up a balloon and released it, letting it fly around the room and finally it landed right in my lap! I kept that balloon for the longest time.

Uncle Pete's appeal wasn't hard to figure out. You could tell that he genuinely loved children and performing for them. My brothers and sister and I were faithful viewers of his shows in all their configurations. We especially liked the Our Gang comedies. He called his show "Pete's Gang" at that time. He was like a kindly grandfather figure to every kid I knew.
George Kebea, a visitor to our website e-mailed:
Uncle Pete really was a wonderful person. He entertained us at the12:15 p.m. time slot while we ate lunch. I remember bumping into him in Exton, PA at an ice cream restaurant called "The Purple Cow." I can't say when that was but believe it to be in the early 60's.
Barry Swartz, a visitor to our website e-mailed:
I was born in Atlantic City in 1945. Grew up "lunching with Uncle Pete." Do you remember the TV tray that had Snooper and Pete on the "eating side" and a spin game of the map of the U.S. on the back? Wish I still had it.
Ira Dale Coover, a visitor to our website e-mailed:
I've been a fan of Peter Boyle ever since the movie "Joe" more than thirty years ago. The reason for my interest in Peter was because I thought his father "Uncle Pete" was the greatest. I don't remember him as Chuckwagon Pete or as a friend of a squirrel or showing cartoons.

I remember him as the one who introduced me to "The Little Rascals". He would show those shorts over and over again, he must have had them all memorized, but after each one he would laugh so hard like it was a first time viewing. What a great sense of humor that old fellow had. I always wondered why they never show any clips of him when they have a history of Philly TV.

The reason I looked him up on the internet is because I went to Cowtown fleamarket last week and saw an "Uncle Pete" TV tray. If it wasn't half rusted I would have bought it. I didn't know anything like that existed until then. Of all the TV I watched as a kid Uncle Pete was always my favorite. I was born in 1949 so I've seen most of it.
In an unsigned e-mail (AOL allowed you to do that), someone wrote:
I worked with Peter Sr and Harry on the "Sheriff Smith" show you reference, and if you would like additional info, I would be glad to provide it. Pete Jr. worked on the show as an apprentice (?) cameraman. It was one of the first videotaped shows in Philly history, and was not "short-lived".

It was designed as a thirteen (13)-week mini-series (before anyone had heard of them!) running in three installments of 5-4-4 weeks. Pete was an accomplished commercial and fine artist (though, like Norman Rockwell, he preferred to consider him an "illustrator"). He did a fantastic series of portraits of his close acquaintance, Emmett Kelly, the world-renowned Barnum & Bailey clown, and I still have some of the watercolors he painted of the South Jersey landscapes and fishing villages he enjoyed so much.
When we e-mailed for additional information, we got this reply:
I was not saying that PETE and HARRY were not well known, just the opposite. ...What I was saying was that this was a MINI-SERIES. ...I realize that videotape was being used by the late 1950's, but it was mostly restricted to "studio"-type talk shows that did not require editing or CONTROL of animals, as we had to do on our show. Videotape could not even be recorded "in-house" - our signal had to be broadcast to a tower atop a neighboring building in order to be recorded.

At the time we taped, the show had to be performed straight through, without interruption or pause of any kind (as if it were a LIVE telecast), and editing was impossible. In fact, one incident I recall vividly occurred when the director's (Ben Squires) elderly father, who played bit parts, wore his horned-rim glasses in a scene where he did a walk-through, creating an obvious anachronism. But rather than RETAPING the ENTIRE show just to correct this faux pas, the scene aired as originally taped.
When we asked for identification of whom the e-mail was from, the reply was the 13 year old who worked with Pete. By the way, Broadcast Pioneers member George Koehler, manager of WFIL-TV at that time said that he didn't remember the "Sheriff Smith" program being a limited production, but one that was cancelled because of higher production costs.
Bill Yerkes, a visitor to our site tells a similar story in his e-mail:
I also appeared on "Sheriff Smith" and I remember some of the things listed on your website. The video tape recorders were in another building and they had to send the signal through some sort of antenna. We had to tape the whole thing "live" on tape. If you made a mistake you just kept on going. After the show, they wouldn't let us go home until they ran the tape to make sure they got it.

Barry Cassell (of Action in the Afternoon fame) played the Indian Chief and in one scene I confronted him face to face and I couldn't keep from laughing. He was such a comedian off camera. Sam Kressen, who played the bad buy (he had been the Sheriff on "Action in the Afternoon) and Uncle Pete, the two old pros, taught me how to look past him instead of at his face to keep from laughing. They said the camera will never know where you're really looking. I can still see the look on Barry's face and it still makes me laugh.

I think it was a three episode story that I was in. It was shot in a studio, even the exteriors. I remember that in one scene the corner of the control room window got in the scene but after viewing it they said to let it go since the quality of b/w video tape at that time was so bad you couldn't tell what it was.

Tony DeSimone did the music and he played the organ soap opera style. I remember watching him write the chords on the script as he worked up the music track. He played it live just as we taped the show.
G. Brickson, a visitor to our website e-mailed:
In 1958 and 1959, to my best recollection, Pete Boyle was on WHAT-FM on Wednesday nights, from 8 until 9 pm. The show was mainly a vehicle for him to read and/or tell stories. After the story was completed, usually between 8:35 and 8:45, the show would broadcast very interesting musical arrangements; recorded, I believe.
John Lilly, a visitor to our website e-mailed:
I happen to have my "Lunchtime with Pete" tray. It's a little rusty on the map side. ...When I was five and into my 6th year, I watched "Six Gun Cinema" with my dad when he came home from work. In the summer of 1953, he became ill and died in September, so the memories of sitting in the dark (trying to make it like a movie) with him watching these shows are my final memories of time alone with my Dad. It's nice to see other people feel as good about Pete as I always have.
Lee Passarella, a visitor to this website e-mailed:
Born in 1949, I, too, lunched with Pete and Snooper, probably before I started school in 1954. I had a special affection for the gent because he reminded me of my grandfather. Pete certainly had that grandfatherly air about him. My most vivid memory of the show is that, since kids would routinely sent Snooper gifts, I coaxed my mother into sewing the puppet a little pillow and mailing it to the station. I wish I had a kinescope of the episode in which Snooper tried out that pillow on camera.
John S. Sultzbaugh of Elizabethville, Pennsylvania, a visitor to our website e-mailed:
I was one of countless children who had the privilege of meeting Uncle Pete (via TV) during those first remarkable days of live broadcasting on Channel 3. This is a privilege my children were not accorded since FCC regulations stopped allowing those of us in Lykens Valley (at the northern end of Dauphin County, Pennsylvania) to view Philadelphia stations through our local cable service; there is much to be regretted.

Uncle Pete left perhaps the most profound mark on my childhood; today I am finishing three decades of public school classroom teaching, with a PhD I received in 1999 and some pretty lofty ideas for post-doctoral research in experimental educational psychology. I hope Uncle Pete would be gratified, and I hope this message finds its way to his son so I can thank him in his father's stead. I also share my father's Christian and surnames, and I only hope that I can contribute as much to my father's legacy - he served with distinction for14 years on the local school board and intermediate (recourses) unit - as Peter has contributed to Uncle Pete's.
Patricia Johnson, a visitor to our website e-mailed:
I remember being on the Uncle Pete Boyle show when I was a very little girl. I know I was sitting on his lap during the show because my Mom always talked about that ( I remember this moment slightly) but I do remember watching on the small tv, the Little Rascals during my visit.
Larry Boyle, who has identified himself as a relative of Pete Boyle e-mailed:
I grew up in South Jersey. Pete was my great uncle. Once or twice a year, Pete would call my father, Bill Boyle, his nephew, and ask him to bring the kids over to Philly to be on his show. When we children heard this news, it was difficult to contain our excitement. We could not focus on anything; not schoolwork, chores, you name it. This was Christmas repeated.

The Ride over to Philly going to the studio, we had enough energy to send a man to the moon. This was big! It was my first experience with stardom. Although Pete had been to our home in the past, this was the motherlode for us. What a treat! Better than "Nickelnight" at Clementon Lake Park. We had a blast on the show. We kind of became mini celebs because of Pete. He was gracious and kind to us always as was his wife, Alice, a saint of a woman.
Richard Coleman, a visitor to our website, e-mailed:
I, too, have many happy memories of seeing Pete Boyle on Channel 3, which came in really good in Easton when I was growing up. We had a long lunch hour home and I fondly remember watching Pete and all the cartoons and drawing I would see through the snow on our Philco TV. The one thing I remember that I haven't seen mentioned is that he used to play silent movies, or more correctly silent shorts, with a group of portly
comedians he referred to as the Tons of Fun. He referred to them as Buffalo Clint, Buffalo Vick, and Buffalo Bullets. Does remember this part?

PETE BOYLE AIR SCHEDULE

WPTZ & WRCV-TV (Channel 3 in Philadelphia)

October 29, 1951 - Deadline for Dinner (Cooking) - 2 pm to 2:30 (Mondays)
January 1953 - Noontime Comics (Silent Movies) - 12:15 to 12:45 pm (Monday thru Friday)
January 1953 - C'mon to Uncle Pete's (Cartoons) - 11 am to 11:30 (Saturdays)
January 1953 - C'mon to Uncle Pete's (Cartoons) - 12 noon to 12:30 pm (Sundays)
June 1953 - Lunch With Uncle Pete (Silent Movies) - 12:15 pm to 12:45 (Monday thru Friday)
May 1954 - Lunch With Uncle Pete (Silent Movies) - 12:15 to 1 pm (Monday thru Friday)
July 12, 1954 to November 1954- Lunch With Uncle Pete - 12:15 to 12:45 pm (Monday thru Friday)
1950 to 1956 - Six Gun Cinema (Western Movies)........................................
........................................6 to 7 pm - Fridays (November 2, 1951)
........................................6:30 to 7:25 pm - Fridays (January 17, 1955)
January 17, 1955 to August 28, 1956 - Fun House (Little Rascals, cartoons) - 6 pm to 6:30 (Monday thru Friday)
December 24, 1956 to January 18, 1957 - Fun House (Laurel & Hardy, cartoons) - 5:30 to 6 pm (Monday thru Friday)

WVUE-TV (Channel 12 in Wilmington)

September 3, 1957 - Surprise Shop - 4:45 to 5:45 pm & 6:15 to 7 pm (Monday thru Friday)
November 4, 1957 to January 10, 1958 - Surprise Shop - 4:30 to 5:30 pm (Monday thru Friday)
January 13, 1958 to March 28, 1958 - Surprise Shop - 4 to 5 pm (Monday thru Friday)
Spring 1958 to early summer 1958 - Unidentified Boyle Program - Noontime (Monday thru Friday)

WFIL-TV (Channel 6 in Philadelphia)

March 12, 1960 to June 4, 1960 - Sheriff Smith - 11 am to 11:30 (Saturdays)

WRCV-TV (Channel 3 in Philadelphia)

Spring 1963 - Pete Boyle co-hosted the Easter Parade
From the official archives of the Broadcast Pioneers of Philadelphia
Text written and researched by Broadcast Pioneers historian Gerry Wilkinson
Photo from the official station archive of KYW-TV
© 2000, 2011 & 2014, Broadcast Pioneers of Philadelphia
All Rights Reserved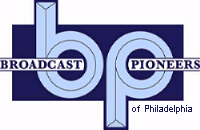 The e-mail address of the Broadcast Pioneers of Philadelphia is pioneers@broadcastpioneers.com