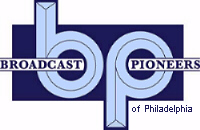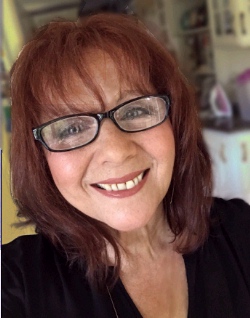 Broadcast Pioneers member Karen Scioli

Broadcast Pioneers member Karen Scioli is best known for her portrayal of "Stella" (The Maneater from Manayunk) on KYW-TV's "Saturday Night Dead." The program aired at 1 am, right after "Saturday Night Live", from September 29, 1984 to October of 1990. SND was a cult favorite right off the start and Karen won a local acting Emmy in 1985. During the show's six year run.
Stella's haunted condo was a playground for celebs and comics and well, just plain scary and demented guests. Everyone wanted to drop by the condo and spend some spooky time with Stella and her crazy cast of characters - John Zacherle aka "Roland," Jane "Pixanne" Norman, Bill "Wee Willie" Webber, Rip Taylor, Sally Starr, Bobby Rydell, Robert Hazzard, all of Channel 3's anchors, reporters, and weather people, local comics and Philly icons all graced her whacky studio. Even Thatcher Longstreth dropped by one night only to get stuck to Stella's accordion, while she was strapped to it.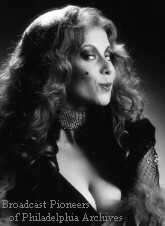 Karen Scioli as Stella
from "Saturday Night Dead"
KYW-TV
Stella had several funny and creative sidekicks including Bob Billbrough as "Hives," her faithful butler, Glenn Davish, who played Cousin Mel and about 500 other characters, and Billy Brown, Stella's first butler, "Sceeves". The show was set in a haunted condo high on a hill in Manayunk, and Stella/Karen had the honor of being named Grand Marshall of the Canal Day Parade in Manayunk for three years. She was also honored by receiving The Golden Hot Dog Award for Ocean City, NJ's Doo Dah parade.
To this day, Stella's fans are devoted as ever, and growing thanks to social media. A featured article of Stella and Saturday Night Dead appeared in Scary Monsters Magazine, TV Guide, a chapter in TV Horror Hosts and Hostesses (a book found on the shelves of Temple's Paley Library), and she was featured in American Scary, a documentary of America's obsession with Horror Hosts. In 2012 Stella/Karen was inducted into the Horror Host Hall of Fame along with John Zacherle and Elvira, an event that took place in Columbus OH. And all this, years after Saturday Night Dead went off the air.
Karen is also the beloved radio character, "Rere DiNucci the South Philly Hairdresser" who made Philly laugh with her tales of her crazy and endearing Italian American family and neighbors. "Rere" first aired on The Nancy Glass show, Star 101, every Tuesday morning recapping Ally McBeal. Then she moved to WOGL's The Breakfast Club for 6 years, calling in twice a week to let everyone know her opinions and how her life was going in the heart of South Philly.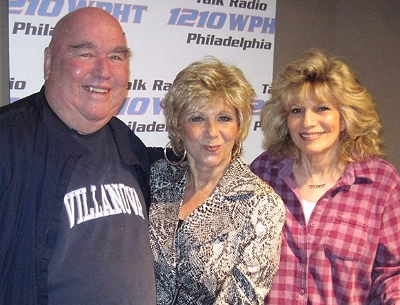 (Left to right) Broadcast Pioneers members Jim Murray, Karen Scioli as Rere Dinucci and Jackie Strauss
Jim, Jackie and member Steve Ross hosted "Remember When" on WPHT Radio for years
Saturday, September 14, 2013
In 1997, Karen and author Robert Dunbar wrote "Bats" in which Karen starred in a one woman show at the Society Hill Playhouse. It received Honorable Mention from the ALR New Play Search and made it into the semi-finals of the Pennsylvania State Theater's New Plays Festival. Karen was also featured in the indie film "Postcards from Paradise Park" in the year 2000 which successfully hit the film festival circuit.
Aside from her TV, stage and Radio career, Karen also worked behind the scenes as Production Coordinator for the TV show "Cops" and traveled across the country for two years with the crew filming the nitty gritty streets of America's big cities. She was also coordinator for ten years for Curt Crane Productions, a TV and Film commercial production company.
Currently Karen is the creator of a new web series on youtube called "The Goth Mothers of Transylvania", an episodic show about the filthy dead rich women of Transylvania, and "Rere" can occasionally be found performing stand up around town.
She is also teaching "The Actors Journey," an adult acting class in Haddon Heights, NJ, and Film/TV workshops for teens at Rowan College.

From the official archives of the Broadcast Pioneers of Philadelphia
© 2006, 2013 & 2017, Broadcast Pioneers of Philadelphia
All Rights Reserved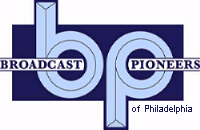 The e-mail address of the Broadcast Pioneers of Philadelphia is pioneers@broadcastpioneers.com