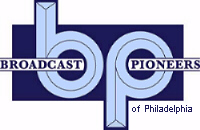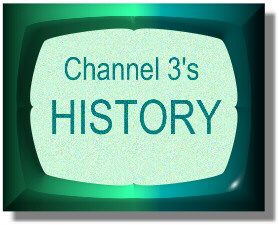 The Early Years!

What we now know as KYW-TV, Channel 3 in Philadelphia, first went on the air on Tuesday, June 28, 1932. The license was issued by the Federal Radio Commission (it didn't become the FCC until 1934) in January of that year. The station was then known as W3XE, the experimental television station of the Philco Corporation, housed and operated in the Philco plant at C & Tioga Streets, Philadelphia.
W3XE operated on two frequencies; what would become Channels 1 & 3. They are at 42 to 56 MHz (Channel 1 & 2) and 60 MHz to 86 MHz (Channel 3 & 4). Both had an output of 10,000 watts, both visual and aural.
The father of television, Philo Farnsworth worked for Philco in 1932 and 1933. Then we struck out on his own, but his fingerprints were all over W3XE. Because of Philo, Channel 3 aired in 1932, the first cartoon in the Philadelphia market, "Steamboat Willy" which starred Mickey Mouse.
The station was the first to demonstrate the 441-line picture back in 1937 and in 1940, it demonstrated the 525-line picture which the Federal Communications Commission later set as the standard.
(Nick) E.N. Alexander was Program Manager of W3XE in the summer of 1941. He wrote:
We have endeavored constantly to obtain the highest order of fidelity in television. As a part of this program, we sponsored the 6-mc channel in an effort to achieve more than the 343 lines then generally believed acceptable. Philco was the first to transmit a 441-line picture. This was done in a television demonstration at the Franklin Institute, Philadelphia, in January 1937. This, however, did not satisfy our engineers. They have constantly experimented to achieve greater picture fidelity and are now pleased with the decision of the industry to employ better than 500 lines as the television standard for the United States of America. On May 3, 1941, the Federal Communications Commission of the United States approved 525 lines as standard. W3XE has been broadcasting experimentally on 525 lines since September 16, 1940.

...In addition to demonstrating the superiority of increased line structure for higher picture fidelity, we further advocated for the same purpose sesqui-sideband transmissions. As early as 1936, Philco initiated experimentation on sesqui-sideband filters. During 1938, we designed, built, and installed the first sesqui-sideband television picture filter and were first on the air with a successful sesqui-sideband program transmission. This development has made it possible to achieve higher picture fidelity within the allocated channels.

During 1935, green colored television pictures were generally considered satisfactory. Our engineers were of the opinion that black and white contrast was a primary requisite of the viewing public, and in February, 1935 they developed and demonstrated black and white television pictures of such outstanding merit that now most television pictures approach this black and white contrast.

Philco has originated and built rectangular-shaped cathode-ray picture tubes which accommodate a considerably larger-sized picture than the circular type, since they have less evacuated volume and are, therefore, less hazardous.

The Federal Communications Commission in their report of May 3, 1941, requires that the sound accompanying television broadcasts be transmitted by frequency modulation. Five years ago (in 1936), our engineers developed an FM circuit which is now used not only in our television sound transmissions, but also in our FM radio receivers, with exceptionally good results.

...Considerable space has been given in the newspapers recently to the possibility of natural color television. We (W3XE) produced experimental color television more than three years ago (in 1938).
William Craig Smith was nominated twice for Emmy Awards because of his work in television. He was also nominated for an Oscar in 1982 for his efforts in Victor-Victoria. He was born in 1918 and went to Art School after High School. That would have put him about age 21 in 1939 or 1940 (when he started at Channel 3). In 1982, he wrote:
My interest was actually in set, that is to say scenery, design but the real need was for cameramen and my time was spent both building and painting sets and operating one of the two studio cameras. I was not used to operate the remote camera since I had no real knowledge of baseball or football and was too slight in build to handle the enormous cameras on field tripods which were inherently top-heavy and difficult to handle. These field cameras had only sports sights consisting of a wire frame at the front and a peep-sight at the back. The cameraman had no control over focus which was adjusted from the control truck (or temporary control room).

...In the studio it seems to me the two cameras, both of them hand built in the Philco lab, did not match. One was obviously older and used a single lens. The "view finder" consisted of a hole cut in the back of the camera housing through which one viewed the image as it appeared on the target of the iconoscope via an ordinary pocket mirror glued inside the front of the housing! The silver spattered mica of the target was basically gray so that the observed image was very dim. It was also upside down and was seen that way by the cameraman! Control room instructions had to be quickly transmitted by the operator - down for up, up for down, etc. The other camera was much newer and had an optical view finder involving 2 lenses....

The cables to control had been hand fabricated and stuffed sausage-like into canvas sleeves. The final assembly was about 2 and ½ inches in diameter and extraordinarily clumsy. ...We did not see electronic view finders until after the war and the studio bought two of the newest RCA orthicon cameras. I remember the engineers being too impatient to await delivery from Camden, going across the bridge in a station wagon to carry those instruments like new born babies up to the top floor of the Architects Building.... They spent days playing with the new lower light levels made possible by the image orthicon - lighting pipes and cigarettes and using only the light from the matches....

To go back to the roof top studio at the factory.... Performers, frequently passed out on camera. I remember one group of nurses from one of the hospitals who did a program of christmas carols during the season. As they sang, they started to slide out of the bottom of the picture and were slid along the floor into the "shady" end of the studio until they came to. The effect on our audience of 300 or 400 must have been fairly startling. I had of course no budget for what little scenery we built, or props we required and I deemed it quite a coup when I was able to borrow a fine ebony grand piano from the Wanamaker store.

It had already been sold (probably eight or $9,000 dollars at the time) and we were cautioned to be extra careful in handling it. Later that day, the pianist discovered that without some protection he could not touch the black keys which had absorbed all that radiant heat from the lights. He covered the tips of his fingers with ...corn pads which were flesh colored and thought to be invisible. I doubt that these improved his touch. The real horror was to come. When we went on the air, the top was raised on the stick. Not it was closer than ever to all those glowing lamps and I watched in silent horror as the hand rubbed varnish erupted in melting bubble and popped open. Wanamakers piano department was not amused....

The control room, the size of a large broom closet,was a jerry built pile of video amplifiers, hundreds of vacuum tubes adding more heat, and the whole thing draped like a Christmas tree with garlands of resistors and condensers and what-not in experimental configurations hoping to improve the picture. Many of these soldered together chains of components ran across the floor and walking was hazardous.

Obviously these pictures had all the charm of a portrait taken in one of those dime store booths. Aside from the shell-shocked appearances of the performers forced to endure the heat and searing brilliance of the lights they managed to look more or less normal on the air thanks to one of the most bizarre systems of make-up. As it was explained to me, the camera's tubes were very sensitive to infra-red radiation and without special steps taken the whole veinous structure of the face and other flesh tended to show through as if the skin had been stripped away. Joe Noble made up a batch of make-up in shades of gray. He concocted this disgusting mess out of cold cream, zinc oxide and (I presume) lamp black. It managed to black out the radiation but the prettiest of women under all the battleship grey turned into strange aliens and plain people were so grotesque as to bring children to tears and strong men to near hysteria.

The war was finally over.... Old gear came out of storage and work began to convert existing facilities atop of the Architects Building into a TV Studio. Formerly the headquarters for the Philadelphia Chapter of the American Institute of Architects. This penthouse space with flanking roof-top terraces and elegantly tall french doors was beautifully detailed and maintained. The library with its tile floor, Italian marble fireplace, and walnut book shelves became the scene shop!

In six months, it was a paint spattered ruin, shelves which had held leather bound volumes of Palladio and Vitruvius now held cans of paint and boxes of nails and screws. The fine Italian fireplace held our compressor and paint spraying gear. The classical moldings were taking a dreadful battering. The big board room was partitioned off for a control room at one end and down from Tioga and C came all the piping with their photoflood lamps, and another camera was built to match the pre-war models. A great tower went up on the roof to get the signal to ...Wyndmoor. Offices were on a lower floor....

After a couple of years (1950), the studio, now too big for its quarters began a move to the KYW radio studio, over on Walnut Street. This handsome Art Modern building had been built with the top area (2 stories high) left unfinished for "possible television use." I guess we leased the space - not sure how that worked. I got the chance to design new studios, some space was allowed to stay two floors high, the rest sat on newly constructed floors. Sound proofing was meticulous and, I thought, over built. Stage walls were layered with rock wool and perforated transite. All the metal studs were isolated from each other with rubber. Entire floors were poured floating on a sea of crumbled rubber nuggets...
In 1940, WPTZ televised the entire Republican National Convention, which was held here in Philadelphia. The station was on the air for a total of 62 hours during the week that Wendell Willkie won the Republican nomination for the Presidency. This was quite an accomplishment for a television station at that time. The Republican Convention by the way, was the first remote non-sporting event televised over Channel 3. By this time, W3XE had broadcast over 5,000 hours of programming.
It was also the first television station in the history of the world to televise local, non-network reporting of a national political convention. They did not carry the NBC-TV network coverage. On the day of the balloting (there were six ballots that day), NBC aired 9 hours and 23 minutes of continuous coverage. That became the longest network television program in history to that point. However, W3XE had even more airtime that day which made its feed the longest local television program in history to that point. In fact, it was the longest TV program of ANY type up to that time.
The broadcast went from the Convention Center direct to the Philco Plant at C & Tioga Streets in Philadelphia via what was considered a microwave transmission (240 MHz) in that era. The 15,000-watt relay station had the call letters of W3XP. Philco used no land lines in their transmission. W3XE's 10,000-watt signal covered a 25-mile radius from its 230-foot high transmitting tower located in 1940 on the top of the Philco plant.
The station was granted its original commercial license in on Tuesday, September 16, 1941, when the FCC first began issuing such licenses to television stations. What's so special about that date? Channel 3 started broadcasting with a 525 line picture (today's standard) exactly to the day one year earlier.
WPTZ was one of the first stations in America to receive its commercial license. Call letters were changed from W3XE to WPTZ when its commercial license was granted.
The original TV tower was on top of the Philco Plant at C and Tioga. However, when Philo Farnsworth left Philadelphia, his transmitting site at 1230 Mermaid Lane in Wyndmoor, PA (just a block outside Philadelphia) became available.
In a magazine article dating from the summer of 1941, Philco still said it was transmitting from atop their factory at C & Tioga Streets in Philly. Later that year, the station W3XE changed from experimental status to commercial and assumed new call letters, WPTZ. Known test patterns showing the call letters W3XE and also showing Philco and Wyndmoor, Pa exist.
That test pattern would have had to be used in 1941 (before September 16th). We therefore assume that Philco took over the property as a lease in early 1941 so that they would be ready for a summer 1941 start date. The title to the property was not transferred into Philco's name until December 22, 1941, three months AFTER Channel 3 started using the call letters WPTZ.
Regular programming service begun on W3XE in 1939, two years before getting its commercial license. In the same year, the station became the first affiliate of the NBC Television Network. WPTZ used to pick NBC television programs off the air at its transmitter and rebroadcast them throughout the Delaware Valley area.
The Philadelphia market at that time had approximately 150 television receivers in use. The majority of these sets were in the homes of television manufacturing company officials (mainly Philco and RCA), station executives and a small number in public places for demonstration purposes. Films and local studio shows, usually of the dramatic or demonstration type, comprised the program schedule.
W3XE began televising the University of Pennsylvania home games on Saturday, October 5, 1940 at Franklin Field, when it presented the Penn-Maryland game, the opening clash of that season. It was the first regularly scheduled commercially televised college football game in the history of the world.
The broadcast used two cameras, both equipped with telephoto lenses and two announcers. However, the year before in Saturday, November 11, 1939, the station carried (on a non-commercial basis) a nighttime game between Temple and Holy Cross College. This game has been previously identified as a Temple vs. Kansas game by other sources. Temple and Kansas both played that day but they didn't play each other.
The station presented every home Penn game for many, many years, the oldest continuous sporting event in television. The Atlantic Refining Company was its sponsor. The Oil Company supplied the announcers, spotters and incidental expenses, while the station furnished the installation, equipment, crews and facilities to telecast the Penn games. Slide and announcement commercials were used by the Atlantic Refining Company during the games.
Channel 3, through its parent company, the Philco Corporation, arranged to have television sets installed in places where the public and the advertising fraternity could see the telecasts of the Penn games. Receivers were placed in such Philadelphia locations as country clubs, popular restaurants and taverns, store windows and advertising clubs. There, each Saturday afternoon during the fall, the public could see the Penn game and become acquainted with television as an entertainment vehicle, while potential clients could learn about it as an advertising medium. WPTZ, despite the limited television audience, continued its association with Atlantic by televising the Penn games right through the war years and for years thereafter.
The WPTZ-Atlantic Refining Company cooperative venture was one of the first cases in television where a recognized advertiser joined with a station for experimental commercial telecasting. While WPTZ received no direct revenue for the Atlantic football games, the oil company did encounter several charges which otherwise would have had to be paid by the station.
WPTZ's commercial license was granted in 1941 and the station issued its first rate card immediately thereafter. However, there wasn't a printed version until May of 1942. But, it was in May of 1946 that it carried its first commercial such as we know them today.

World War II broke across America only three months after WPTZ had been granted its first commercial license and the station, like the few others then in operation, was forced to curtail its plans for commercial television.
Since television receiver expansion was impossible because no companies were producing sets, WPTZ moved its operations to its transmitter site in Wyndmoor, Pa., and confined it programming activities to films, a few shows from New York, and remote programs like football, parades, and sporting events in Philadelphia.
As a matter of fact, because of the war and the scarcity of sets, there was practically no commercial activity in television, and very little experimentation in TV on the part of advertisers in the Philadelphia area, with the exception of the Atlantic Refining Company.
In August of 1941, WPTZ made a three camera, remote pick-up of a baseball game, probably the first time all the diamond action ever had been televised. Other highlights of WPTZ's 1941 activity included the first telecast of Philadelphia's multi-hour long Mummer's parade plus outstanding sporting events such as the Penn Relay games and television's first indoor sporting events which originated live from the Arena (near 46th and Market Streets) in Philadelphia. Nick Alexander, PD of W3XE said in the summer of 1941:
...we originated from the Arena an impressive number of sporting events, including tennis, ice hockey, wrestling and boxing. In addition, such outstanding entertainment highlights as "The Ice Carnival" and "The Ice Follies of 1941" were televised.
On May 25, 1944, WPTZ cooperated with WNBT (now WNBC-TV), New York, in presenting the first successful light-of-sight television relay between New York and Philadelphia. Eddie Cantor starred in the special dedicatory program that was fed from New York to Philadelphia.
The next year, on April 17, 1945, saw WPTZ succeed in bringing the first television program ever televised from Washington, D.C. to Philadelphia. Paul A. Porter, the chairman of the FCC, Dr. Karl T. Compton, president of the Massachusetts Institute of Technology and chairman of the Research Board for National Security, and John Ballantyne, president of the Philco Corporation, participated in the history making program. A multiple relay television network developed by Philco was employed in making the event possible, quite an accomplishment at that time.
From its earliest days in television, Channel 3's growth was guided by a group of Philco executives known as "the program committee." Ernest B. Loveman, then advertising manager of Philco, headed this committee. Following the second world war, when television sets began to go into production, Loveman was appointed Vice President and General Manager of the Philco Television Broadcasting Corporation, operator of WPTZ, and assigned the task of developing the station in the commercial television field. This was in 1945. Loveman named Rolland V. Tooke as Assistant General Manager in charge of programs.
In September of 1946, the Atlantic Refining Company signed as formal sponsors of the Penn games on WPTZ and the company still continues to sponsor Penn football on WPTZ exclusively. In 1947, Atlantic, which also sponsored the radio broadcasts of the Philadelphia Athletics and Phillies games, added WPTZ's telecasts of the big league baseball games to its advertising schedule.
This, like the working draft preceding it, called for a time rate of $60.00 per hour, $30.00 per half-hour, and $15.00 per quarter hour. The card allowed for one hour of rehearsal time for each fifteen minutes of purchased program time. There were no time classes; charges were the same regardless of the hour.
In addition to the $60.00 an hour time charge, WPTZ had studio charges. These were $75.00 an hour for the main studio, $40.00 an hour for the small studio and the same charge for the film studio. Thus were a sponsor to present an hour, live commercial program; he would have paid $60.00 for time and $75.00 for use of the main studio. These studio charges were pro rated at $45 per half-hour and $30.00 for fifteen minutes' use of the main studio, and $30.00 and $20.00 for a half-hour or fifteen minutes' use of the small or film studio. Remember, however, that a sponsor's $60.00 time purchase also entitled him to four hours of rehearsal time. By 1951, clients paid for all rehearsal time at WPTZ and most other television stations.
In 1946, Studio equipment at WPTZ included two cameras, five microphone channels, turntables for auxiliary sound, and lighting equipment.

Remote equipment consisted of a two-camera pick-up, four microphone positions and auxiliary sound facilities, if needed. The film studio handled both 16mm and 35mm projection. Production charges for sets, talent, script and film rights, etc., were done on a program-by-program basis. Commercial time was commissionable to recognized agencies.
Most telecasting was confined to the 7 to 10 pm time period, with the exception of football broadcasts and similar events. It is interesting to note that the original WPTZ rate card made no provisions for one minute, twenty-second or ten-second commercial announcements. Presumably the $1.00 per minute charge would have been pro rated had some farsighted advertiser asked about using such announcement spots. No one did.
Gimbel Brothers Department Store presented the first fully sponsored program on Channel 3 on May 29, 1946. The show was called "All Eyes on Gimbels." It began at 8:01 pm and ended at 8:34.
WPTZ's regular custom in those days was to have an announcer outline the evening programs from 8:00 to 8:01. The fact that the show ran four minutes over did not particularly concern anyone, since television in those days was not very conscious of the hour and half-hour station break. In those days, a start time was whenever the station wanted it to start. It wasn't like today. Channel 3 was the only station in town and if you wanted to watch TV, you had to watch Channel 3.
"All Eyes on Gimbels" was a two-part program. Broadcast Pioneers member Jane King (later known as Jane King Hall), a well-known local actress, presented the first segment from 8:01 to 8:11. She demonstrated and displayed merchandise on sale in the Gimbel Brothers' store and talked about the store's beauty shop service. By the way, Jane King Hall was inducted into our Hall of Fame in 2003.
The main commercial, if such could be called the case in this instance, was for Gimbel's beauty shop service. Miss King, as well as several store models, was seen in a new Gimbel coiffure and viewers were invited to come to the store and have their hair styled by Gimbel's experts. It is worth noting that although there were only 756 sets in the Philadelphia area at that time, May, 1946, Gimbels reported 23 customers came into its beauty salon because of the telecast.
The second part of the program, which ran from 8:11 to 8:34 featured Uncle Wip, the Gimbel Brothers kiddie character from the Gimbel's radio station, WIP. Children sang and danced and displayed their talents. Uncle Wip sang and told stories to the kiddies in the audience. Broadcast Pioneers member Bucky Clark appeared as a child on this show in 1946 and Broadcast Pioneers member Harold Pennepacker (an inductee into our Hall of Fame) was a camera operator on the broadcast.
Programming in 1946 was confined mostly between the hours of 7:30 and 9:30 or 10 pm, with the late night being Fridays when the Madison Square Garden boxing bouts were televised, running to 11 pm. Gillette sponsored the telecasts and WPTZ was one of two cities outside New York carrying the fights on an experimental basis.
The fights were a strong television attraction. Films were used for the heaviest part of the schedule as well as locally produced live plays. WPTZ used to carry several of the shows presented by WNBT (now WNBC-TV), New York including a Thursday night program sponsored by Chase and Sanborn. In this case, WPTZ televised the commercial show receiving revenue from the client. One of the first paid "network" broadcasts.

No programs were carried on Sunday and Tuesday evenings. WPTZ averaged about 11 hours of programming a week during its five-day transmitting schedule in 1946.
Veteran radio announcer at WIBG Roy Neal saw the Channel 3 "Friday Night Fights" broadcast. From 1943 to 1946, Roy Neal did the Phillies broadcasts with By Saam. In his memoirs, written especially for the Broadcast Pioneers of Philadelphia website, Neal said:
The first show I saw was the Gillette fights on Friday night, from Madison Square Garden. In looking at that crude presentation, I remember saying "Even YOU can do better than that." Three days later I went to the local station, WPTZ, with a dozen program ideas that I thought might make good, inexpensive TV.

Ernie Walling, the Program Manager, was intrigued. "Would you be willing to take an audition? …We want to see what you LOOK LIKE!"

Next day they ushered me into a studio, on the top floor of the Architect's Building. It was big and square, with a window in one wall, much like the windows in radio control rooms that allowed engineers to peer into the studio floor. The ceiling was the big point of departure. It was entirely covered with lights! Big lights. Early day television was black and white and took a lot of light to make a picture.

Two large boxes, with lens turrets, mounted on tripods with wheels were on the floor. These were the cameras. Each had a man with a headset behind it. There was a microphone on an extended arm and another headsetted technician. "Just like Hollywood," I thought.

A week later, in the Spring of 1947, I went on the air with my first show, "Pleased To Meet You" a twenty-minute interview show, once a week. We usually delivered four studio guests. One was hard news, one was feature news, one was an entertainment personality and the fourth element was usually something about the new medium of television.

The only cameras we had at that time were called iconoscopes. They delivered a somewhat fuzzy, black and white image and they required an immense amount of light. The ceiling of our small studio was literally covered with lights, which generated so much heat that the temperature on the floor was around 115 degrees! After my 20-minute stint on camera, my shoes would be filled with perspiration and squished when I walked!

A couple of months after my first show, all that changed dramatically. We took delivery of the first two RCA Image Orthicon cameras to be produced. They made a much sharper image and required about one fourth the light of the iconoscopes.

In the studio, we developed and experimented with new formats. One of which was the predecessor to NBC's TODAY show. A columnist from Trenton, New Jersey, Ernie Kovacs, turned out to be a wonderful and original comic. Ernie spent an entire summer doing relief announcing so that he could study what was being done in the field. I introduced him to beauty contest winner, whom he trained to be his partner on the air. They did inspired, brash comedy. One morning, for example, Ernie literally climbed the studio rigging to bring The Phantom Of The Opera to life. I read capsules of news every 25 minutes during the 2 hours the program aired. It was the first real morning program and years later the Producers of TODAY gave it the credit for pioneering the techniques.

I became News Editor and Director of Special Events at WPTZ, The station began programming very aggressively. On my first day in the new job, I looked out the window of my new office and saw smoke, billowing out of the basement of a hundred year old church across the street. It was a five alarm fire...as big as they come.

"Let's go on the air, LIVE!" I shouted into my telephone.

The Station Manager, Roland Tooke, agreed. We were not on the air at that hour, around nine in the morning, but engineers were found. The secretaries and executives pitched in to man cameras and pull cables. Within half an hour I was down on the street and we were broadcasting. New York and Washington both picked us up. I and my intrepid executive camera crews went everywhere. We went up the ladders with the firemen and down into the blazing basement. There were no limits either to our ambition or to our coverage because no one had ever done something like this!

We stayed on the air for five hours that day and when it was finished, the television coverage made as much news as the fire in the newspaper headlines that evening.
WPTZ was represented national by NBC Spot Sales in 1946. Raymond C. Bowley was Chief Engineer of Channel 3 from 1933 into the fifties.
Alexander J. Dannebaum, Jr., was named commercial manager of WPTZ in 1948. Dannebaum was one of the owners of a Philadelphia radio station which he and his partner purchased in 1928, WELK Radio. They changed the call letters to WDAS. Dannebaum was what the letter D stood for.
During 1948, John Malarkey took some photos of the Channel 3 towers. John said:
It (the photo) is taken from the 250 foot level of the new 500' tower. On the cross arms below the TV antenna, you can see the (Yagi) 230 Mhz antennas that were used for the link to New York (at the Empire State Building), via Mt. Rose, NJ. This link was used before the ATT cable was put in to New York.
Malarkey also forwarded an e-mail from Roy Moyer who said:
The old tower was approximately 250 feet. It was already up when I came there in 1946. WPTZ-TV installed a 7000 mhz dish when we received our microwave. It was on a rotator and used to pick up remotes. The (new) tower was erected in 1948 to the best of my knowledge. I remember typing up the purchase order when I first came there as an expediter for a few months.
During April of 1951, the Gimbel Department Store began its 5th year of unbroken weekly sponsorship of "The Handy Man" program with a special program featuring WPTZ veterans, Dr. Roy E. Marshall, Roy Neal (who later left Channel 3 to be an NBC-TV newsman) and George Skinner (first host of "Let Skinner Do It" with Mr. Rivets, played by Broadcast Pioneers member Joe Earley) as guests of 'Handy Man' Jack Creamer, a member of the Broadcast Pioneers of Philadelphia. Creamer missed only one broadcast during the four and a quarter year span. He cut his hand preparing for the show two years ago and Skinner had to substitute for him.
In the fall of 1953, WPTZ went to maximum power but stayed at their Mermaid Lane location. Early in 1957, WPTZ, now using the call letters WRCV-TV, switched transmitting from this site to the one in Roxborough. Somewhere between 1953 and 1957, the tower was replaced with a tripod mounted, 585 foot tower on the Mermaid Lane site.

When WPTZ went to maximum power at this location late in 1953, station engineers at that time said that the change increased its visual and aural power by more than six fold. Many viewers who were in the secondary areas of Channel 3, saw a much improved signal once maximum power was in use.

Broadcast Pioneers member Charlie Higgins, a long-time tech at WCAU, e-mailed:
The RCA TT5-A transmitter was left at Wyndmoor when they (Channel 3) moved to Roxborough where they had two new RCA TT6-AL transmitters plus 20KW amplifiers and a 1100 foot tower in combination with WFIL-TV. I checked on this with Frank Ney and Roy Moyer, both of whom worked at the (Channel 3) transmitter. They believe it was January of 1957 (that) the move was made.
Early 1957 press reports said that the tower would be in use by both stations (Channel 3 and Channel 6) soon. The predicted height of the new tower was 1115 feet added with the average 250 feet above sea level for most of the Roxborough area. The stronger signal for Channel 6 was expected to add 10 miles to their pattern whereas Channel 3 would gain about 20 miles.

Charlie Higgins e-mailed again:
In my conversation with Roy Moyer last evening he mentioned that when NBC first took over Channel 3, they were more concerned with the studio than the transmitter. But Sales was more concerned with coverage, hence the move to Rox and I guess the increase in transmitter power to 22KW. Of course that was not ERP (Effective Radiated Power).
Roy Moyer, an engineer who worked for Channel 3 at this location e-mailed:
When I was hired in July of 1946, the large building in... (Wyndmoor) contained the transmitter, master control, projection room, announce booth, receiver area where signals were received from the studio, remote pickups, and Mt. Rose. The studio had been moved from C and Tioga, to the Architects Building at 17th and Sansom. The smaller building housed a complete machine shop and two full time machinists.

All of the equipment had been designed and built by Philco engineering with the exception of the audio equipment and the projectors (although the projectors had to be modified to convert from 24 frames to 30 frames). The remote links were on 210 and 236 mhz. The Mt. Rose link was a tower Philco erected near Princeton, N.J. The signal from WNBC-TV was picked up and re transmitted via this remote link to WPTZ-TV. This constituted the first TV network.

In 1946, Philco acquired two of the first RCA image orthicon cameras. Two more were purchased for the studio. The picture of Harold (Penny) Pennepacker at the Mummers Parade (in 1947) was one of the first uses of these cameras. About 1948, Philco erected the 500' tower and installed a RCA TT5AL transmitter feeding a three bay turnstile antenna. They also purchased two 7 Mhz microwave links.

Everything except the transmitter was moved to the renovated 1619 Walnut St. Building (in 1950). In 1953, Westinghouse Broadcasting Corporation acquired the station. They installed a power amplifier on the transmitters and a six bay super turnstile antenna. When NBC bought the station..., they immediately started plans for a 1000' tower and in January of 1957 in a televised dedication moved the transmitter to Roxborough. This ended the saga of the Wyndmoor site.
Title to the Wyndmoor location was transferred from Philco to Westinghouse on August 12, 1953. Westinghouse had purchased Channel 3 from Philco in that year.
We spoke with several Broadcast Pioneers members who worked at Channel 3 during the transition days from Philco to Westinghouse. They said that Philco sold Westinghouse 50% interest in the station. At that time, Channel 3 was already leasing space in the Westinghouse Building that housed KYW Radio. Shortly thereafter, they think about 45 days, Philco decided to get out of the broadcasting business totally and sold the remaining 50% interest to Westinghouse.

From the official archives of the Broadcast Pioneers of Philadelphia
Researched and compiled by Broadcast Pioneers Historian Gerry Wilkinson
© 2009, Broadcast Pioneers of Philadelphia
All Rights Reserved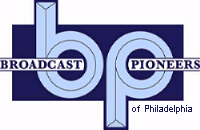 The e-mail address of the Broadcast Pioneers of Philadelphia is pioneers@broadcastpioneers.com