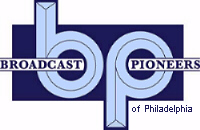 (Left to right) Bill Webber and Kal Rudman
Broadcast Pioneers Luncheon
Wednesday, April 16, 2008
(Kal was awarding four scholarships he underwrote)

Broadcast Pioneers member Solomon Kal Rudman (Kal to everyone) is a music and show business pioneer and legend. As the founder and publisher of the radio and music industry publications, The Friday Morning Quarterback, Rudman has an unparalleled track record for picking hits and forecasting trends.
His six industry trade publications are invaluable reading for thousands of top music and industry professionals who need to be in the know about programming, management and marketing across the spectrum of contemporary music.
Born in Philadelphia on Thursday, March 6, 1930 to Benjamin and Lena Rudman. On Sunday, June 29, 1958, Kal married Lucille Steinhauer and they had one son, Mitchell. Kal received his Bachelor of Science degree in Education from Temple University in 1951. Six years later, he received his Master's degree in Education, also from Temple, which was located near the home of Kal's parents. Rudman holds several honorary Ph.D.'s including ones from Drexel University, the University of the Arts and Holy Family University.
In 1959, Rudman began his music and radio career as a Top 40 radio jock. He first got into broadcasting at age 15 appearing on several local radio programs.
Initially, he juggled his popular late night show with his day job as a science teacher. It wasn't long before Rudman moved to Philadelphia's WDAS, building his success on his passion for rhythm-and-blues. He was then hired as Billboard magazine's first R&B editor.
In 1968, Rudman left Billboard to start his first trade publication, but he's never left the airwaves far behind. He continued to do local radio, and Rudman's syndicated broadcasts were carried in Houston, Chicago and Los Angeles as well as other major markets.
In 1980, Kal joined Merv Griffin as the on-air co-host of Griffin's numerous music specials and the two worked on 42 shows. In 1982, Rudman became the resident music expert on NBC's "Today" and Tom Snyder's "Tomorrow." Kal is frequently recognized on the streets for one of his more unusual gigs - as announcer for the World Wrestling Federation.
Kal's generosity and passion for the entertainment industry led to the support of the Kal and Lucille Rudman Institute for Entertainment Industry Studies. Their goal is to create an invaluable resource for Drexel's students who aspire to careers in today's diverse entertainment industry, and to create an academic center that studies, focuses and shapes the issues and trends of America's rapidly changing film, television, music, Internet and gaming businesses. As Rudman says, "Everyone has two businesses - their business and show business." For more than a dozen years, Kal's bio has appeared in "Who's Who in the World."
The Rudmans are noted philanthropists whose foundation is particularly interested in education and public safety. They have created countless scholarships and awards for students of the arts, supporting police and firefighter training and helping children in need. He has been named "Honorary Fire Commissioner of Philadelphia," and Philly's "Honorary Deputy Police Commissioner." He has been Humanitarian of the Year by the National Sunshine Foundation.
Kal's lifetime interest in serving others led him to host Philadelphia's Franklin Institute science programs and Fels Planetarium Mobile Science Programs. He was also involved in entertainment shows to Philadelphia - New Jersey, Senior Citizen's Homes and the Children & Veterans' Hospitals. He has a plaque on the "Walk of Fame" on Philadelphia's Avenue of the Arts and has been the recipient of the "Radio Milestone Award to Philadelphia radio legends presented by the area March of Dimes.
He was inducted into the Broadcast Pioneers of Philadelphia "Hall of Fame" in 1998 and was honored as our "Person of the Year" on Friday, November 16, 2007. Kal is a remarkable "man for all seasons" and a tireless humanitarian.

From the official archives of the Broadcast Pioneers of Philadelphia
Photo originally donated by Broadcast Pioneers member Jerry Klein
© 2008, Broadcast Pioneers of Philadelphia
All Rights Reserved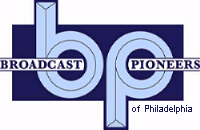 The e-mail address of the Broadcast Pioneers of Philadelphia is pioneers@broadcastpioneers.com