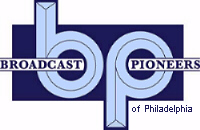 Cherie Bank
Official NBC 10 Photo
Broadcast Pioneers member Cherie Bank is a trailblazing medical reporter who has literally changed the lives of countless people, and has touched the hearts of even more. Broadcasting for 30 years on NBC 10, Cherie has brought us the latest news about health in a clear and concise way, earning a reputation as one of the leading medical reporters in the nation. Her compassionate style of reporting has put a unique spin on the medical issues of the day, giving viewers a rare look at the emotion behind the treatment.
Cherie has won many awards for writing and producing medical stories because she turns patients into people. Perhaps the most memorable of her thousands of stories is Cherie's compelling series about people facing "The Ultimate Risk," those who chose to undergo a life-threatening medical procedure for a chance at a better life. Cherie's emotional series about bone marrow transplants, entitled "You're the Cure" earned Cherie one of her 14 Emmy awards, and a special top honor from The American Cancer Society. Cherie's unique talents are well known around the country. For decades, her medical stories have been broadcast by dozens of NBC stations nationwide and she has appeared several times on NBC's "Today Show."
Over the years, some viewers have come to rely on Cherie's medical reports so much, they have actually written to ask for medical advice from "Dr. Cherie!" While Cherie's not really a doctor, she does have an honorary degree in Neurosurgery from Thomas Jefferson University Hospital. Many more viewers have written to Cherie saying her stories inspired them to see a doctor, and they tell her the checkups saved their lives.
Cherie has also served as co-host of WCAU's popular magazine show: "Ten Around Town" which has received many awards. One of her co-hosts on that program was Broadcast Pioneers member Steve Levy.
Cherie began her broadcasting career at KTVI-TV in St. Louis, Missouri, as a college intern. In 1972, after graduating from the University of Wisconsin with a degree in Communications Education, she joined KTVI-TV's news department, and shortly thereafter began co-anchoring the 6 and 10 pm news.
Born and raised in St. Louis, Cherie is included in "Who's Who in American Women." She lives in Gladwyne, Pennsylvania, with her daughter, Emily and all their pets.
On Friday evening, November 18, 2011, Cherie Bank was inducted into the Broadcast Pioneers of Philadelphia's "Hall of Fame."

From the official archives of the Broadcast Pioneers of Philadelphia
Photo & bio originally donated by Broadcast Pioneers member Cherie Bank
© 2011, Broadcast Pioneers of Philadelphia
All Rights Reserved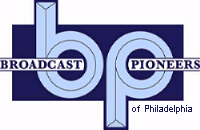 The e-mail address of the Broadcast Pioneers of Philadelphia is pioneers@broadcastpioneers.com