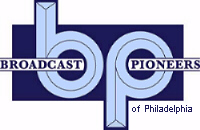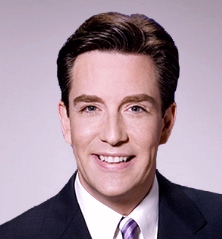 Jim Donovan is an eleven-time Emmy Award-winning consumer reporter whose honors run the gamut from the Better Business Bureau to the Associated Press. Since 2004 he has been the featured reporter for the CBS 3-On Your Side consumer unit at CBS 3 and The CW Philly. Before coming to Philadelphia, Donovan was the consumer reporter for WBNS-TV, a highly-rated CBS station in Columbus, Ohio.
Donovan began his career as a news department intern at WWOR-TV in Secaucus, New Jersey. Over a period of six years he worked in a variety of roles at WWOR including that of news writer and Emmy-nominated field producer. He did this while at the same time being employed in the aviation industry.
While in college in the mid 1980s, Donovan was hired by People Express Airlines. He continued to work for People Express and later with Continental Airlines after an airline merger, as a domestic and international flight attendant. When he wasn't working in the WWOR newsroom, he most likely could be found on a plane traveling to diverse destinations from London to Tahiti.
In 1993, Donovan decided to clip his airline wings and concentrate on his broadcasting career full-time. He joined WNBC-TV, the NBC flagship station in New York City, as a research coordinator. It was there that he put his aviation experience to good use and earned his first Emmy Award for an investigative report on plane crash survival.
In 1994, Donovan made the jump to network programming and joined NBC's cable business network, CNBC, as an investigative producer and consumer reporter for "Steals & Deals," a nightly consumer news program. At CNBC Donovan developed his passion for consumer advocacy and his work there earned him a National Cable Ace nomination and allowed him to contribute reports for NBC's Today Show.
In 1997, Donovan left the Big Apple to start an investigative unit at WGHP-TV, a highly rated Fox television station in High Point, North Carolina. While working in North Carolina, the Better Business Bureau named him "Outstanding Consumer Reporter." One of his most popular reports at WGHP involved a weekly segment where he helped reunite people with unclaimed funds. Over the course of one year he helped return $1.4 million dollars to viewers that were owed money by the North Carolina unclaimed property program.
In 2000, Donovan was recruited by WBNS-TV, the CBS affiliate in Columbus, Ohio. At WBNS he served as the station's lead consumer reporter, earning an Emmy Award and an additional five Emmy nominations for his consumer investigations and reporting. His advocacy on behalf of his viewers was recognized by the Ohio Attorney General's Office.
Donovan's expertise in consumer issues is now being put to use at CBS 3 and The CW Philly where he developed the 3-On Your Side consumer unit. Each year he and his team help resolve thousands of consumer related complaints from viewers in the Delaware Valley. His work at CBS 3 has earned him nine Emmy Awards and an additional sixteen Emmy nominations. In the aftermath of Hurricane Katrina, Donovan initiated a fundraising phone bank in which CBS 3 viewers donated over $1 million dollars over the course of two days to assist with the Red Cross relief effort. In January, 2010, he spearheaded a similar effort for victims of the Haitian Earthquake, raising more than half a million dollars during a 14-hour fundraiser.
A native of Staten Island, New York, Donovan is a graduate of Seton Hall University in South Orange, New Jersey where he earned a Bachelor of Arts degree in Communication.
In his free time, Donovan enjoys traveling the world. His passport includes stamps from 44 countries in Europe, South America, Africa, Asia and the South Pacific. When he's not on traveling, Donovan resides in Center City Philadelphia where he also gives trolley tours as part of Philadelphia's Mural Arts Program.

From the official archives of the Broadcast Pioneers of Philadelphia
2012, Broadcast Pioneers of Philadelphia
All Rights Reserved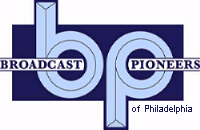 The e-mail address of the Broadcast Pioneers of Philadelphia is pioneers@broadcastpioneers.com