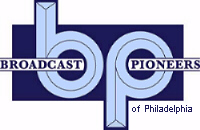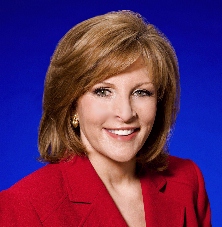 CBS 3 Medical Specialist Stephanie Stahl
Official KYW Newsradio Photo
circa 1978
For over 25 years as a Philadelphia broadcaster, Broadcast Pioneers member Stephanie Stahl is a respected medical reporter and is seen daily on Eyewitness News CBS 3 and The CW Philly 57. A multiple Emmy Award-winning broadcaster, Stephanie first joined the KYW News team in 1992, as a general assignment reporter and since has filled a variety of key roles for the station, including news anchor.
A native of Ft. Lauderdale, Florida, she got her first professional taste of the business while an undergrad in communications and broadcast journalism at American University, working part-time at WRC-TV Washington and on Capitol Hill. After college, Stephanie returned to South Florida and established her career working as an anchor at WSVN-TV Miami and at WPEC-TV in West Palm Beach.
Her major market leap occurred in 1986, when WCAU offered her the opportunity that brought her to Philadelphia. Channel 10 was her broadcast home for her first six years in the Delaware Valley, where she held the weekend anchor chair as well as reporting news.
As one of the television industry's most respected medical reporters, Stahl has been recognized by community and health organizations alike for her hard-hitting yet compassionate approach to her beat, an approach that has changed lives and influenced medical practices.
One investigative report that Stahl reported about an e-coli outbreak in the Philadelphia region was instrumental to the development of new federal recommendations for petting zoos. Viewers have also seen Stahl "on their side" resolving medical bills; arranging surgery to repair a facial disfigurement, that gave a Chester County man his life back, and telling the emotional story of a teen who came back from a suicide attempt to recover, graduate and move on in life to inspire others.
Stahl is also a multiple Emmy Award winner for outstanding medical reporting. In 2004, she and colleague Carol Erickson each won a local Emmy Award for "Carol's Story," their moving series about Carol's battle with breast cancer. In 2005, Stahl received the prestigious Diamond Award from Temple University Hospital's Auxiliary for her "dedication to excellence, her professional and personal integrity, and her deep sense of compassion for others."
In addition, the Pennsylvania Public Health Association honored her with its 2000 Media Award; the local chapter of the American Liver Foundation named Stahl its Media Professional of the Year in 2001. In 2010, the Cardiovascular Institute presented Stahl with its Leadership Award for "positively impacting the health of the Delaware Valley." Women in Communications has also recognized her contributions with its highest honor, the Sarah Award.
Stahl, her husband, Jim, and son, Matthew, reside in Montgomery County outside of Philadelphia. On Friday evening, November 18, 2011, Stephanie Stahl was inducted into the Broadcast Pioneers of Philadelphia's "Hall of Fame."

From the official archives of the Broadcast Pioneers of Philadelphia
Photo courtesy of CBS 3, KYW-TV
Bio written by Broadcast Pioneers member Liz Matt
© 2011, Broadcast Pioneers of Philadelphia
All Rights Reserved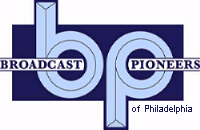 The e-mail address of the Broadcast Pioneers of Philadelphia is pioneers@broadcastpioneers.com