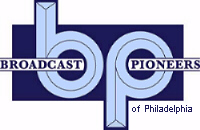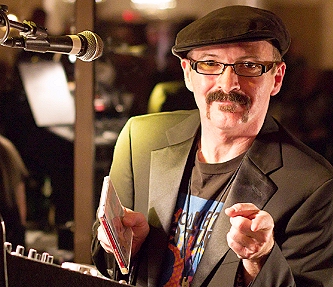 A man of many hats, musician, radio personality, promoter, journalist, and archivist, Broadcast Pioneers member Eddie Collins' musical journey began in October 1962 at the age of five, as he was ushered into Philly's Sound Plus Recording Studios by his uncle Fr. Jim Drucker (booking agent for Jolly Joyce Agency) requesting Eddie to provide a spoken intro to a song called "The Day Rock & Roll Dies." Armed with a group of studio musicians, and back up singers 'The Ly-Dells" (known for their 1961 hit "Wizard Of Love"), Eddie suddenly found himself immersed in the world of the music industry.
In 1966, after relocating to Hazleton PA, he became proficient as a drummer and vocalist, and by the 1970's performed with regional acts such as 'Sheriff Jones,' and 'The Mudflaps.' Eddie toured nationally in 1978 as musical director and drummer for 'The Drifters,' in addition to a number of high profile top forty and oldies acts. The realm of broadcasting became his next venture, and during the 1980's as "Mister Ed," he took on duties as air personality and music director at many stations in Northeast Pennsylvania including WHLM, WMGH, WSPI, WQEQ, and Wilkes-Barre / Scranton's WMGS FM (Magic 93).
Eddie made his return to the stage from 1991-2005, as lead vocalist and bass guitarist for 'The Rocket 88's,' producing their albums "Echoes Of An Era," and "Millennium Memories." The group appeared in concert with 'Jay & The Techniques,' 'The Coasters,' 'Bill Haley's Comets,' and internationally on the Royal Caribbean and Carnival Cruise Lines. From 2005-2010, Eddie was a vocalist with a nine piece retrospective act 'The Golden Age Of Rock & Roll,' and today, Eddie performs in a free lance capacity, as well as ventures with his talented children, as 'The Collins Bunch.'
During 2011-2015, Eddie served as Vice President, of Keystone Record Collectors, Lancaster PA. and produced a series of meet / greet events under his direction for their Pennsylvania Music CD /Record Expo shows, with such artists as 'Jimmy Clanton,' 'Ronnie Dove,' 'The Rip Chords,' and numerous others. Eddie continues as a member of KRC, and as staff writer for the club 'key-notes' bi-monthly newsletter.
In 2016, Eddie was selected as a winner, in a video contest held by ABKCO Records, for his vocal rendition of Sam Cooke's "Chain Gang," honoring the singer's 85th birthday. Also, during the year Eddie became a presenter at the Carolina Beach Music Awards (CBMA) at the famed Alabama Theater in North Myrtle Beach, SC. In addition, he is a contributing writer to Beach Music Scene, a leading publication dedicated to promoting the artists, and industry personnel in the beach music community of the Carolinas.

From the official archives of the Broadcast Pioneers of Philadelphia
© 2014 & 2016, Broadcast Pioneers of Philadelphia
All Rights Reserved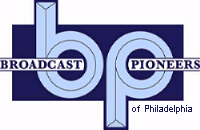 The e-mail address of the Broadcast Pioneers of Philadelphia is pioneers@broadcastpioneers.com