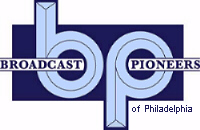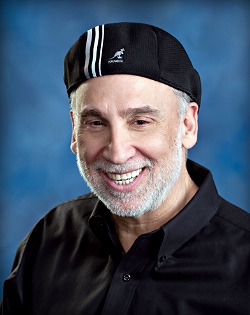 Harvey Holiday has been in broadcasting for a half-century or more. He started out in the mid-sixties working at WYNS, 1160 on AM, in Leighton, Pennsylvania and served the Allentown market. Today the station is known as WBYN.
From there, he went to WRAW, 1340 on AM in Reading and then on to WAAT, 1300 on AM in Trenton. It was the oldest operating station in the entire state of New Jersey. At that time, 1923, it was called WOAX. Today that station is WIMG Radio.
From there, Harvey went to WMID, 1340 on AM in Atlantic City. The station was a powerhouse in the 50s, 60s and early 70s. The only time, Holiday left the Delaware Valley was to jock on WSAR in Fall River, Massachusetts. The station was at 1480 on AM.
Note that Harvey worked at two different stations that were at 1340 on AM (WHAT Radio broadcast on that frequency in Philadelphia) and a station operating at 1480 on AM. That was the home here in the Delaware Valley of WDAS (AM).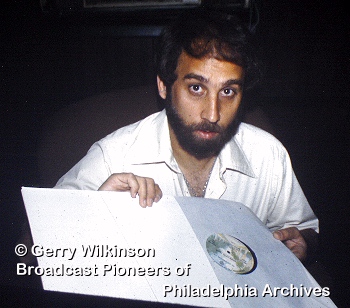 Harvey Holiday
WDAS-FM Studios
Belmont and Edgely Roads, Philadelphia
circa 1974
In 1970, Harvey Holiday moved to WDAS AM & FM. There, he was Program Director of WDAS-FM (plus an on-air shift) and later became Research Director for both AM & FM. It was at that time, he started his famous Sunday evening broadcast. When it was on WDAS-FM, it was Sundays from 7 pm until midnight. Today, on WOGL, it's Sundays from 9 pm to midnight.
In 1985, he left the station to run WFIL Radio that was an oldies station at the time. He also worked at Power 99, WPGR and WIOQ where he did morning drive.
On July 2, 1989, he started "Street Corner Sunday" from 7 pm until 12 midnight on WOGL. A quarter of a century later, the show is still on the air. A year later, he went full-time at WOGL and has spent more than the last decade doing mid-day.
He also ventured into television where he did four oldies TV shows for NJN (New Jersey Network) and has appeared on QVC when the programming was oldies oriented.

From the official archives of the Broadcast Pioneers of Philadelphia
Top photo courtesy of WOGL Radio
1974 photo, copyright by Broadcast Pioneers member Gerry Wilkinson
Bio written by Broadcast Pioneers member Gerry Wilkinson
© 2015, Broadcast Pioneers of Philadelphia
All Rights Reserved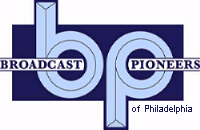 The e-mail address of the Broadcast Pioneers of Philadelphia is pioneers@broadcastpioneers.com