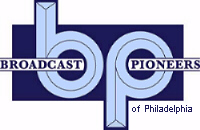 After 44 years as the head of the Phillies' Public Relations Department, Larry "The Baron" Shenk took on a new role during the 2008 season. The dean of major league PR directors assumed a semi-retirement position that includes directing the Phillies Alumni and participating in various special projects. He is Vice-President of Alumni Relations.
Larry joined the organization in October 1963 as director of public relations and was named vice president, public relations in 1981.
He is a graduate of Myerstown High School (1956) and Millersville State University (1961), where he received a BS degree in elementary education.
Following college, Larry began his career as a general reporter with the Lebanon (PA) Daily News in 1961. He joined the sports staff of the Wilmington (DE) News-Journal in January 1963 and moved to the Phillies 10 months later.
He has received numerous awards over his career, including the Robert O. Fishel Award (1983) for excellence in the field of public relations; Philadelphia Sports Writers Association Good Guy Award (1995); the Richie Ashburn Special Achievement Award (2003), given to a member of the Phillies organization who has demonstrated loyalty, dedication and passion for the game; the Dallas Green Special Achievement Award (2007) from the Philadelphia chapter of the Baseball Writers Association of America; and Lifetime Achievement Awards (2007) from both the Philadelphia chapter of the Public Relations Society of America and the Philadelphia Sports Writers Association. In addition, he was inducted into the Central Pennsylvania Hall of Fame in November 1992 and the City All-Star Chapter of the Pennsylvania Sports Hall of Fame in 2004.
His Phillies career includes the closing of Connie Mack Stadium, Veterans Stadium and Jack Russell Memorial Stadium (Clearwater, Fla.) and the opening of Veterans Stadium, Citizens Bank Park and Bright House Field (Clearwater). During the final year of the Vet (2003), he was the director of the Field of Memories celebrations, Final Innings Weekend and Closing Ceremonies. The Phillies honored him in 2007, naming the Citizens Bank Park press box "The Baron's Box."
Larry was born September 11, 1938, in Myerstown, Pa. He and his wife, Julie, reside in Wilmington, Del., and have two children, Debi Mosel and Andy Shenk, and two grandchildren, Audrey and Tyler Shenk.

From the official archives of the Broadcast Pioneers of Philadelphia
© 2013, Broadcast Pioneers of Philadelphia
All Rights Reserved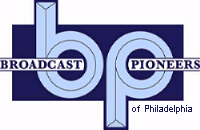 The e-mail address of the Broadcast Pioneers of Philadelphia is pioneers@broadcastpioneers.com