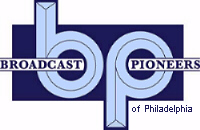 Al Meltzer
WFIL Radio
Saturday, May 29, 1965
The Legendary Philadelphia sportscaster/sports director, Broadcast Pioneers member Al Meltzer, arrived here from Buffalo in 1964. In New York State, Big Al was at WEBR in Buffalo. The Philadelphia Daily News has called Al Meltzer, the "most recognizable, most popular and best sports anchor ever."
Upon arriving in Philly at WFIL Radio, Big Al became a mainstay. The next year, WPHL-TV, Channel 17 came on the air and the station specialized in sports. It was there that Meltzer became the voice of "Big 5 Basketball" and the Philadelphia 76ers.
In 1970, Al went to the "Eyewitness News" team as Sports Director. The evening Channel 3 news had Vince Leonard as anchor, Bill Kuster doing weather and Big Al on sports. He was there until 1977 and was part of what the "Philadelphia Daily News" called "the greatest news team in city history."
Next Al Melzter went to WCAU-TV, the CBS owned and operated station in the market. In 1995, when NBC took over the outlet, Big Al stayed with them until 1998.
On cable, Al was the star of Comcast SportsNet with various specials, his own talk program and many pregame and postgame broadcasts. At age 75, Al Meltzer left the cable telecaster in 2003.
Worked at WFIL, Channel 17 (76ers, Big 5 telecasts), TV voice of the Big 5 before the advent of cable TV (PRISM)... Sports director at KYW-TV 3 and later NBC-10 until 1998. Shined on Comcast SportsNet on various specials, his own interview show and pregame/postgame shows... Despite his talent, great pipes and popularity with CSN viewers, was mysteriously eased out in 2003 at age 75.
Big Al loves golf and Big 5 basketball. He lives in the Philadelphia suburbs with his wife, Beverly and other family members.
On the 50th anniversary of Big 5, Al Meltzer told the Daily News:
It gives me such a warm feeling when people come up and say things like, 'You made Big 5 games special when I was a kid.' I only wish I was here for all 50 years. I was walking around the Palestra the other day and it sank in that I'm tethered to the Big 5 forever. I'm so proud that the one thing I'm most associated with by fans is the Big 5.
On Friday, November 20, 2009, Al Meltzer was inducted into the Broadcast Pioneers of Philadelphia's "Hall of Fame."

From the official archives of the Broadcast Pioneers of Philadelphia
© 2009, Broadcast Pioneers of Philadelphia
All Rights Reserved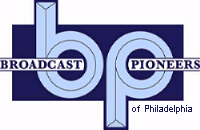 The e-mail address of the Broadcast Pioneers of Philadelphia is pioneers@broadcastpioneers.com