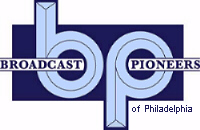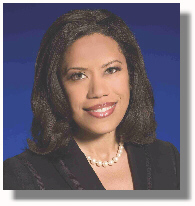 Natasha Brown, one of the region's most versatile broadcasters, can be seen on both CBS 3 and The CW Philly 57. Brown joined CBS 3's Eyewitness News as a general assignment reporter in December, 2002. In addition, she also serves as the news anchor for sister station The CW Philly's Wake Up News airing weekdays, 5 to 9 a.m. on Channel 57. Brown is also the host of The CW Philly's Speak Up, a half-hour public affairs program that features community leaders discussing pertinent issues that affect the region.

Brown came to CBS 3 from Pittsburgh, Pennsylvania, where she has been a reporter and anchor for WPXI-TV. Previously, she had been a reporter and weekend anchor for WWBT-TV in Richmond, Virginia.

Brown began her career as a reporter and anchor at WPDE-TV in Myrtle Beach, South Carolina. Since that time she has established herself as an outstanding on-scene reporter covering such major stories as the Columbine High School shootings, the crash of Flight 93 in Somerset County, Pennsylvania on September 11th and the Quecreek Mine Disaster.
Brown has also covered several presidential campaigns and candidates and has made a number of network appearances on the CBS Early Show reporting on local stories. Her most enjoyable live appearance for the show came during her coverage of the move of the Liberty Bell in Philadelphia in 2004 to its new home across Independence Park. In 2006, Brown received three local Emmy Award nominations for her reporting.
Brown was recently named a Board of Governor for the National Academy of Television Arts and Sciences. She is also a member of the National Association of Black Journalists. While in Pittsburgh, she received an annual African American Heritage Award as "Best Reporter" from WAMO Radio, the award's sponsor. Since arriving in Philadelphia, she has been active in supporting the station's efforts on behalf of the Susan G. Komen Breast Cancer Foundation, hosting the organization's annual "Sisters For The Cure" workshop for African-American women.

A native of Virginia, Brown is a graduate of James Madison University in Harrisonburg, Virginia where she earned a Bachelor of Arts degree in Mass Communications.

From the official archives of the Broadcast Pioneers of Philadelphia
Photo & bio originally donated by CBS 3, KYW-TV
© 2009, Broadcast Pioneers of Philadelphia
All Rights Reserved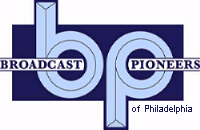 The e-mail address of the Broadcast Pioneers of Philadelphia is pioneers@broadcastpioneers.com