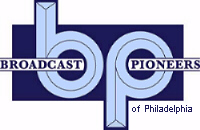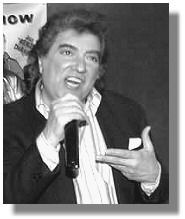 Billy Carlucci singing on
"The Patti Lattanzi Show"
2007
"Billy and the Essentials" were a very popular group during the 60s Doo-Wop. The lead singer was Billy Carlucci who began serious harmonizing at Bartrum High School here in Philadelphia. One of his classmates was Patti LaBelle.
One day, Billy Carlucci was introduced to Johnny Madara who produced some material for "Danny and the Juniors." Madara was interested so Billy formed a singing group with four other guys, who were Michael Lenihan (first tenor), John Caulfield (second tenor), Phil D'Antonio (baritone) and Peter Torres who sang falsetto.
Demos were made and there were visits to record companies but there was little interest. Madara finally got them a deal with Jamie Records (Duane Eddy was their big star) to record for the new Landa label.
The guys recorded a couple of sides nothing much happened. They used to hang around Gold's Record Shop on 60th Street, just south of Market Street and one day, they ran into Madara and that started the sparks flowing again.
Danny Driscoll then moves over from RCA Victor to the Jamie/Guyden group. The new National Promotion Director asked Carlucci to play him their sides and Billy did. Driscoll loved it.
Just a few days later, Broadcast Pioneers member Jerry Blavat (the Geator with the Heater) started playing "The Dance is Over" on his WCAM radio program. Then WIBG jumped on board with Broadcast Pioneers members Hy Lit, Joe Niagara, Bill Wright, Sr., Frank X. Feller, Dean Tyler and others playing the song. While it didn't do much nationally, it made it into the Top 10 here in Philadelphia.
Driscoll was working on arrangements for the group to go to Mercury label, but Driscoll was killed in a shooting. "Billy and the Essentials" cut a couple made singles including "Maybe, I'll Be There" and "Over the Weekend." The groundwork done by Danny Driscoll got the group a chance on move over to the Smash label, part of the Mercury family where they recorded "Babalu's Wedding Day," an updated version of the Eternals hit from a few years before.
Billy also issued some releases as a duo, "Dawn and Billy." Later, Billy joined "Danny and the Juniors" for awhile. Currently, Billy is co-host of the Patti Lattanzi live broadcast (Patti is a member of the Broadcast Pioneers) heard over WVLT, Cruisin' 92.1
Member Dan DiNardo e-mailed:
The were several stories about them, including the one about how they were hanging out on Wildwood's Boardwalk one summer night and they saw some men dressed in stage outfits all having a smoke. They asked them who they were and where they were performing and it turned out they had met Richard Blanton and the rest of the Dubs, taking a break from their gig at the Surf Club.

Legend has it that Billy told them that they sang, too, and they went into one of the tunnels under the Boardwalk to sing a few whereupon the Dubs said they were real good, good enough to get a recording contract and release some sides.

The other story is about the time their manager/producer (Bob Finiz?) drove them to NY to record for Luther Dixon's label (Ludix). Maureen Gray was in the car that day, too. They went in and recorded 4 sides, the best of which was "The Dance is Over," which was remake of a Shirelles "B" side, and got tremendous play at record hops all over Philly area, including Pottstown, where I spun it at 11 pm at each CYO record hop. Maureen, still at Olney High then, recorded 4 sides too, including "Dancin' the Strand," and "Today's the Day," both of which were huge at the dances. These things all happened before "Maybe You'll Be There" on Jamie.

From the official archives of the Broadcast Pioneers of Philadelphia
Photo originally donated by Broadcast Pioneers member Patti Lattanzi
Bio researched and compiled by Broadcast Pioneers historian Gerry Wilkinson
© 2008, Broadcast Pioneers of Philadelphia
All Rights Reserved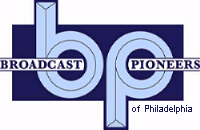 The e-mail address of the Broadcast Pioneers of Philadelphia is pioneers@broadcastpioneers.com