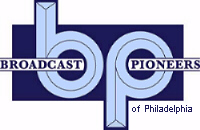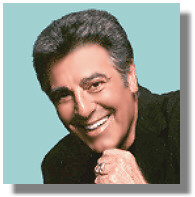 Broadcast Pioneers member Don Cannon
WOGL Official Photo
2000
"Dean of Philadelphia Morning Radio", Broadcast Pioneers member Don Cannon woke up the Delaware Valley every weekday with the Greatest Hits of All Time, plus local news, weather, traffic, sports and the latest in entertainment news for years.
Don has been doing morning radio in Philadelphia since 1969, and was the morning man on WOGL from 1990 until his retirement in 2004! He began his career with WIBG and has also been heard on WIP, WFIL, WIFI, and WSNI. In the eighties, Don was program director of WSNI and WPGR.
Year round, Don works with hundreds of charities throughout the region and was awarded the March of Dimes Lifetime Achievement Award in 1999. In his spare time Don enjoys a good game of golf. Don was also the host of "Inside Golf" which could be seen every Saturday nights Comcast Sports Net.
The original "Rocky" movie was a huge hit, and when Rocky's morning alarm clock goes off, it's the voice of Don Cannon that delivers his wake up call.
Don was born on Thursday, May 23, 1940. His given name is Dominic Canzano and he and his wife live in the suburbs of Philadelphia and in Naples, Florida He passed away on Friday, August 22, 2014.

From the official archives of the Broadcast Pioneers of Philadelphia
Photo and bio are courtesy of WOGL
© 2007 &2014, Broadcast Pioneers of Philadelphia
All Rights Reserved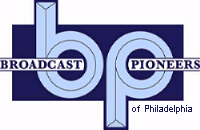 The e-mail address of the Broadcast Pioneers of Philadelphia is pioneers@broadcastpioneers.com