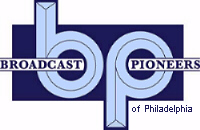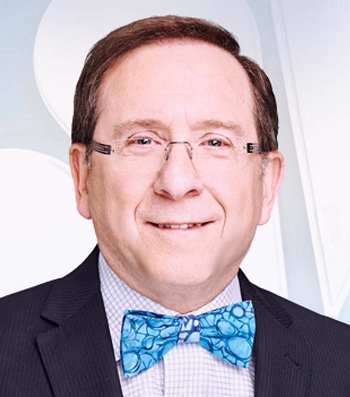 Glenn "Hurricane" Schwartz
NBC10 Official Photo
2017
Broadcast Pioneers member Glenn "Hurricane" Schwartz is a meteorologist for NBC10's First Alert Weather. You can watch Glenn's live forecasts weekdays during the 11 am, 4 pm and 6 pm newscasts.
Glenn has been covering the Greater Philadelphia area for over 21 years. He's dedicated to providing accurate and reliable forecasts to viewers. Some of his most memorable reporting includes his live coverage during Superstorm Sandy, Hurricane Floyd, and the Blizzard of 1996.
Glenn received his nickname "Hurricane" after a colleague saw footage of him being blown around in a storm. The nickname stuck and he has been known as "Hurricane" ever since.

He graduated from Penn State in 1972 with a Bachelors of Science in Meteorology. On his first day of work, he covered Hurricane Andrew from Fort Meyers, Florida. Glenn was also The Weather Channel's first storm chaser.
Glenn loves being a meteorologist in the Greater Philadelphia area. "Weather changes all the time. We get all types of weather too. It's always a challenge," said Glenn.
When he's not reporting on the weather, Glenn enjoys racquetball, softball and swimming. He is the co-author of award winning "Philadelphia Area Weather Book" and was inducted into the Philadelphia Broadcast Pioneers Hall of Fame in 2010. Glenn is the only meteorologist in the area that blogs about the weather.
He is also passionate about heart health. In 2012, Glenn received double bypass heart surgery. The story of how he recognized the symptoms and sought medical attention has been credited with saving the lives of several viewers.
On Friday, November 19, 2010, Glenn Schwartz was inducted into the Broadcast Pioneers Hall of Fame.

From the official archives of the Broadcast Pioneers of Philadelphia
Photo & Bio courtesy of NBC10, WCAU, Channel 10
© 2010 & 2018, Broadcast Pioneers of Philadelphia
All Rights Reserved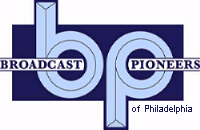 The e-mail address of the Broadcast Pioneers of Philadelphia is pioneers@broadcastpioneers.com