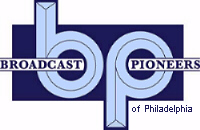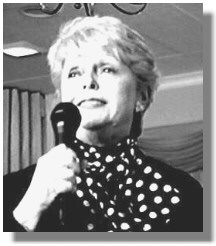 Peggy King
at the Broadcast Pioneers Luncheon
May 9, 2001
Broadcast Pioneers member Peggy King Rudofker hails from Greensburg, PA and was graduated from Ravenna High School in 1947 (she was born on February 16, 1930) and became part of Television's Golden Age. She was always interested in singing. Her mother said she was singing with hand gestures at the tender age of four. She got two big jobs in Cleveland. She was the vocalist at a local radio station and performed with one of Cleveland's top hotel bands. She left the mid-west and toured with Charlie Spivak and His Orchestra. Then Peggy moved on to Ray Anthony's band, and finally to Ralph Flanagan & His Orchestra, one of the top bands in the country.

Her first TV exposure was Mel Torme's TV show for CBS. Peggy King then made a jingle for a tomato sauce company and became an instant sensation. Mitch Miller heard her and signed her to his label, Columbia Records. Next, she joined the George Gobel Show and became known across the country as "Pretty Perky Peggy King." In 1955, she was nominated for an Emmy as Best Female Singer and later performed on the Academy Awards broadcast. Named Best New Singer of 1956 by Down Beat Magazine, she received a similar honor from Billboard Magazine. In 1958, she co-hosted the Emmy Awards.

She has appeared on "The Today Show," "The Tonight Show,""American Bandstand,""The Jack Benny Show" and "The Bob Hope Christmas Show," just to name a few. She has performed with the acclaimed Philadelphia Orchestra and has helped to write and perform the theme for the NFL's "The Men Who Played the Game." She also has a star on Hollywood Boulevard on their Walk of Fame. Terry Gross, host of NPR's "Fresh Air" (originating from WHYY-FM in Philadelphia) has said, "Peggy King is one of the foremost interpreters of American music. She should be declared a national treasure." Her late husband, Sam Rudofker, was the chairman and president of "After Six" formal wear. Peggy now calls "The City of Brotherly Love" home.
On Friday, November 19, 2010, Peggy King was inducted into the Broadcast Pioneers Hall of Fame.

From the official archives of the Broadcast Pioneers of Philadelphia
Photo originally donated by Broadcast Pioneers member Gerry Wilkinson
© 2008 & 2010, Broadcast Pioneers of Philadelphia
All Rights Reserved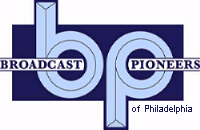 The e-mail address of the Broadcast Pioneers of Philadelphia is pioneers@broadcastpioneers.com