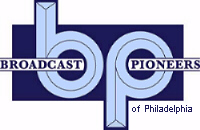 Two students try their hand at doing the news on the WPVI Action News set. Note on the far left in the middle of the shot, you can see the male student anchor in the monitor.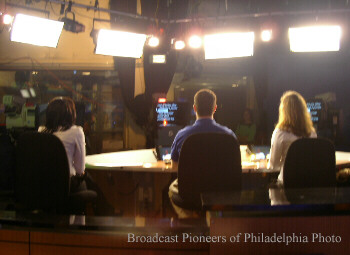 The studio has three robotic cameras operated by one person. In this shot, the center camera is "hot." You can see that the teleprompter is in use.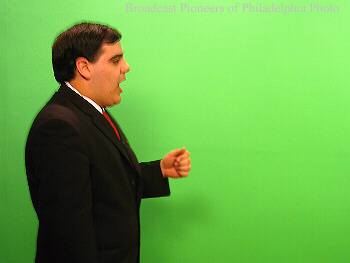 One of the students goes in front of the "green screen," which is used to chroma key the weather maps electronically into the shot. For years, the screen was "blue" but in the last several years, bright green has become more common in usage. Why? Because this color is usually not seen in clothing. Should the weathercaster wear that exact shade of green on his tie (for example) the image "keyed in" would appear where the tie should be.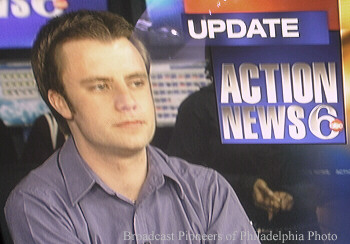 This picture was taken off the monitor so that we could see what it would have looked like if the student were really on the air.

From the official archives of the Broadcast Pioneers of Philadelphia
© 2009, Broadcast Pioneers of Philadelphia
All Rights Reserved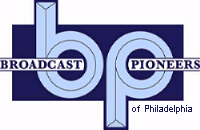 The e-mail address of the Broadcast Pioneers of Philadelphia is pioneers@broadcastpioneers.com