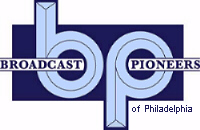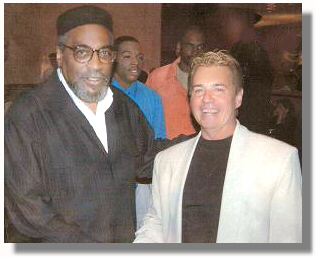 (Left to right) Kenny Gamble & Kenny Jeremiah
Kenny Jeremiah has gained international fame over 4 decades ago as a member of the award winning Blue Eye Soul group from the City of Brotherly Love, The Soul Survivors. Their multi-million selling hits "Expressway To Your Heart" and "Explosion" are still in heavy rotation on oldies stations around the world!
A Kenny Fact: "Expressway To Your Heart" was written by Kenny Gamble & Leon Huff........and was their first gold record!!
Kenny also toured with the popular Shirley & Company back in the 80's during the time when their hit "Shame Shame Shame" was number one on the charts!! Today, Kenny still performs to fans old & new, mostly on the Jersey Shore circuit, with 2 multi-talented cover reviews, Impulse and Jeremiah-Hunter!! So...if you haven't experienced at least one of Kennys performances through the years, then take the Expressway like an Explosion or Shame Shame Shame on you...... !
Hot entertaining dance, showmanship and vocal excellence describes the incomparable club, casino and recording artist, "Kenny Jeremiah." His performances capture the energy of a production show with the atmosphere of a sold out rock concert. His style and versatility ranges from low-key standards to outrageous dance music, always with the personality, humor and wit which leaves the audience begging for more. The wide repertoire of Ken Jeremiah is selected from audience favorites, all which feature his own special charisma. When dealing with Ken Jeremiah, you will encounter a First-Class professional entertainer who does his utmost to please his audience.
From 1964 to 1969, Kenny was a lead singer of recording artist, The Soul Survivors, receiving a Gold Record for their hit "Expressway to Your Heart." Followed by a second hit, "Explosion in My Soul." With the Soul Survivors, he performed along with Big Brother and the Holding company, Janice Joplin, Eric Clapton, Cream, Canned Hear, Richie Havens and Strawberry Alarm Clock. He toured with the Beach Boys, Buffalo Springfield, Flip Wilson, the Contours and Smokey Robinson and the Miracles. He co-starred with Creedence Clearwater Revival and was on the Joey Bishop Show, Johnny Carson, the Hollywood Palladium, Hullabaloo and American Bandstand.
In the seventies, he became a lead singer for "Shirley & Company," and received a Gold Record for their hit, "Shame, Shame, Shame." He toured extensively in Europe and represented the United States at the 1975 International Song Festival in Venice, Italy. Then he became a lead singer of "Full House," one of the most well-known and popular bands in the Tri-State area. He was the house band for the Variety Club Telethon for five years on Channel 6, WPVI.

From the official archives of the Broadcast Pioneers of Philadelphia
Photo & bio originally donated by Kenny Jeremiah
© 2009, Broadcast Pioneers of Philadelphia
All Rights Reserved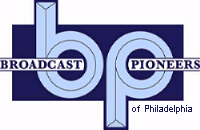 The e-mail address of the Broadcast Pioneers of Philadelphia is pioneers@broadcastpioneers.com