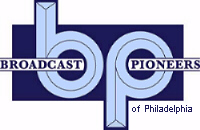 Barry Cassell
1952
William Barry Cassell Jr. was born November 3, 1917 in Baltimore, the younger of two children. His father, William Barry Cassell, Sr. was an entrepreneur determined to recoup his family's financial and social standing, both of which suffered in the Reconstruction Era. His mother was Babette Faure, a firmly ensconced member of French society, the daughter of a French general and close relative of a premier of the Fourth Republic. His mother died when he was ten. Such affection as he got was chiefly from his nanny, whose memory he cherished until his death.
Young Barry had more of an eye for fast cars and more of a desire to participate in the growing phenomena of radio than either big business or high society. He also developed a taste for "Legitimate Theater" traveling in road companies and doing summer stock.

In 1941, he enlisted in the Maryland National Guard-D Battery, 110th Field Artillery, 29th Division. He was in some of the bloodiest fighting in World War II, including the severely bloodied first wave on Omaha Beach (D-Day), then on through the carnage of St. Lo, finally himself being severely wounded by shrapnel in the fighting around Brest.
Barry Cassell
1942
His war buddies spoke with profound respect of his heroism under fire, especially going to the rescue of a soldier in a subsequent wave on Omaha who was drowning...after Barry had found some relatively decent cover and was starting to dry off. Cassell would never speak of any of it.
After being wounded and suffering severe shell shock, he worked with Armed Forces Radio in London, returning to Baltimore after the war, his commitment to a career in radio and the even newer sensation, television, assured. He began his television career at Baltimore's station WAAM.
In 1948, he married Virginia Mundell, but the marriage was kept from his father until 1950, when she conceived and brought forth a Cassell heir. W. Barry Cassell III. The secrecy was deemed essential because Virginia had a son due to her previous marriage to a reported bigamist. Being Irish, even ANY kind of previous marriage made the battle to win the his father's blessing quite an uphill struggle. The birth of William Barry III, however, leveled all mountains, and his baptism reception in 1951 was one of the bigger events of Baltimore society that year.
Barry Cassell adopted John in August of 1950, again risking the ire of the prim and proper Cassells. From that point on, John was HIS son. He had nothing but contempt for racial and ethnic prejudice.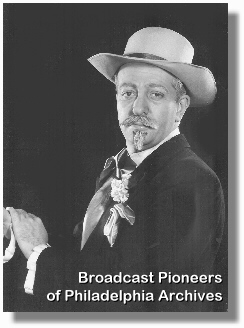 Barry Cassell as "Major Merryman"
"Candy Carnival"
circa 1952
In 1951, after recovering from her nearly life-threatening pregnancy, Virginia persuaded Barry to move to Philadelphia. It was here his television career really took off. He played a co-starring role in America's first and only live TV serial western, WCAU's "Action in the Afternoon," (broadcast over CBS-TV) played starring roles in other live TV offerings, including Major Merryman in WCAU's "Candy Carnival (Contest Carnival) broadcast on CBS, roles such as Teddy Roosevelt in CBS' "You Are There," and became the station's chief announcer. At the same time, he kept his hand in 'legitimate theater' doing Summer Stock.

When Barry went out in public, he was mobbed for autographs. When he wore his "Action in the Afternoon" costume home one time, the Philadelphia apartment complex where they lived went wild. A write-up of him in TV Guide featured that event, and named both his kids as "having a field day!" This was about the same time Ed Murrow did a "Person to Person" episode of Dick Clark, their friend and neighbor in the next court. The only time John Cassell saw more people assembled there was when Sputnik came over that first time. These were exciting times.
But, in common with many showbiz people, Barry Cassell lived on "excitement," adrenalin. In common with many World War II vets, he bore the pain of his wounds, which were considerable, in silence. Both of these situations led to an increasing alcoholism which ended the marriage in divorce in 1955 and pretty much torpedoed his career shortly after. He still worked local radio, still did occasional summer stock, and in 1964, he and son John worked the Democrat National Convention together; him with a consortium of Pennsylvania radio stations, John with the Atlantic City station where he wrote news and commercial copy and worked as a DJ.
Dad finally began to settle after his marriage to Edie Ritter in the early 1960's. They settled near Doylestown and he pursued low key (if anything he did could ever be called low key) radio jobs and devoted time to guest lecturing at radio and TV classes at Bucks County Community College. He truly was in on the ground floor of television and had numerous fascinating stories of the way it was as the new industry was getting itself established. John Cassell learned to sympathize with his dad when Barry was doing a live sauerkraut commercial at 6:30 am while deathly hung over from the previous night. Another was when he was rushed to the hospital after the crew shellacked a hotdog he had to eat live so it would film better. He was a trouper. He did what the show or commercial required.
Shortly after Edie died, Barry's war wounds began to cause blood clotting, later blood poisoning. At his funeral in 1992, every surviving member of D-Battery showed up. His commanding officer eulogized that at that moment, "he was the last casualty of World War II, the German steel he carried for years in his arms and legs having killed him."
In April of 2013, we received this e-mail from Tony Grau, a visitor to our website. He said:
I began a night shift at WBCB in Levittown,Pa in the mid 60s. Working at the station was one of the most interesting, knowledgeable and talented men I have ever met in my broadcasting career. When I first met Barry Cassell, he was filling out a program log and singing softly "Che Gelida Manina," the tenor aria from Puccini's opera La Boheme and he was singing the italian words. I am well familiar with this opera and Barry obviously was also.

Barry Cassell was an enigma, one day he came to work with wearing a new tie. The traffic girl commented to Barry on the air as she stood in the studio that she really liked his new tie. Well, Barry not missing a cue pulled his mike down to his chest level and proceeded to show the radio audience his new tie as he displayed it to the mike as if it were a camera. Everyone in the studio had a good laugh. Barry had a very serious yet humorous way of delivering a line. He was truly a gifted man. He had a bassoprofondo voice and a way of reading a commercial that was uniquely Barry's. Everyone at WBCB loved Barry Cassell not to mention his radio audience.

He did a show called speak your peace which was alive radio talk show and, of course, Barry was on top of every topic or news bit his radio audience was to come up with and nine times out of ten Barry would fill in the gaps where his listener was lacking.There has not been a talant like Barry Cassell since that time at WBCB. A few years later, I again has the pleasure of working with Barry at WNPV radio in Lansdale ,Pa. Well the old Barry was the same inimitable talent I had known a few years earlier. This time though Barry was a jock and I did news. I went to a local supermarket to by a sandwich for lunch and they had WNPV`playing and of course Barry was on the air. I asked the cashier as I was paying my bill," what do you think of that guy on the radio?" She replied why's he working at WNPV. He should be at one of those big stations in Philly. Yes Barry did sound a bit incongruous with that metro voice and polished delivery on this small town radio station. I must admit I have also wondered why this consummate professional was not working in the Philadelphia market.

I was in my mid twenties at this time and I remember Barry graciously helping me with my delivery of the news. One time in particular I read a newscast and read the word "often" and pronounced the t in the word. Barry stopped me just after the newscast and said to me the t in often is silent. I looked it up and sure enough Barry ( as always ) was right on target. He always had time for me and for that matter for anyone. Barry Cassell was a first class gentleman, a gentleman with class and a big smile that would light up a room when he walked in.

There will never be another Barry Cassel but I feel profoundly privileged to have known a great broadcaster, a delightful person and a man to certainly admire. I shall never forget Barry Cassell.


From the official archives of the Broadcast Pioneers of Philadelphia
Photos and bio originally donated by John Cassell, Barry's son
© 2009 & 2013, Broadcast Pioneers of Philadelphia
All Rights Reserved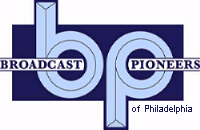 The e-mail address of the Broadcast Pioneers of Philadelphia is pioneers@broadcastpioneers.com