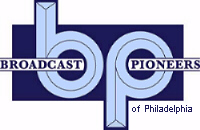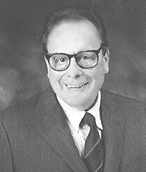 Broadcast Pioneers member Harvey Sheldon has worked as a disc jockey, Conservative Talk Show Host, composer, big swing band leader, entertainer, lecturer, musicologist, and historian-author of 12 published books on history of music, Italian, Afro Cuban Latin and Jewish American historian. He's a Critically acclaimed and prolific author and historian of American, Jewish and Italian music.
Sheldon was born in Philadelphia on September 2, 1936 in South Philly. Both his parents were Russian Jewish Immigrants. His father held a major corporate position with a major oil company, and his family moved to West Philly. After World War II, they moved to Oxford Circle and he went Lincoln High School.
In 2004 Harvey Sheldon created and launched 6 radio stations on the Internet. Economic reasons forced Sheldon to cease the programming of the 6 radio stations However he has preserved the music of the 6 radio formats into 1 radio station.
Sheldon's family traveled to New York City to meet his family leaving France to find a better life in America. While waiting on the docks, Sheldon walked to a very attractive woman. He didn't know who she was.
She was Mary Pickford, the famous Hollywood movie actress with her husband, Buddy Rodgers famous big band leader. Sheldon was only 6 years old and walked up to and said, "What a touché!" She immediately asked Buddy Rogers what is this kid telling me? Rogers told Pickford that the kid is telling you have a nice a**.
Mary Pickford asked Sheldon do something else. Sheldon responded by saying, "Sheina Maidella." Pickford asked Buddy what is he telling me now? Rogers quickly telling to her, that he is simply telling you are a very pretty woman. She discovered the acting talents of Harvey Sheldon. That was 1941. The sad news was that his parents would not let him go to Hollywood for a career in the movies.
During the war years of World War II, Sheldon was cognizant of all of the aspects of the Holocaust. He was shocked when his parents traveled to up state New York to visit relatives being held as prisoners in a Jewish Concentration camp. Jews who escaped from being in German Concentration camps, only to be captive in a American camps.
Sheldon became a young Zionist and very active in participating for the creation of a Jewish state, Israel. He wanted the Jewish people to return to their country after 2000 years.
Sheldon entered a national essay contest sponsored by the ZOA in 1947 and he won the contest. In 1946, Harvey Sheldon met Al White, a famous Hollywood choreographer, known for many Hollywood musicals and he knew Sheldon had talent. Al White for two years gave Sheldon private dance lessons. White arranging for Sheldon to get an audition for a new George White Broadway Musical in 1948. Sheldon got the part. He now was a Broadway star.
One afternoon, Sheldon happen to be watching TV on WFILTV and a Bob Horn TV show. It was 1952. Sheldon told Horn that every Friday night, the kids met at the Hot Shoppe at Broad and Stention. They parked their cars and turn
their radios on and dance in the parking lot. "Bob, You must come out and see for yourself and visualize how this would be on television," said Sheldon.
Ray Anthony and his big swing band has just recorded a new song, "The Bunny Hop" and knew that Bob Horn's Bandstand was already not just a local hit but a national success and the show could break new records. Sheldon was already in the studio early and was being called into Bob Horn's office. Sheldon already had established himself as the best dancer on Bandstand along with his partner Dimples, students from Lincoln High school. Horn asked both of them creating the choreography for this new dance. Of course they said yes.
Sheldon and Dimples Co-created the" Bunny Hop" & Bandstand TV Show. Shortly after of dancing the Bunny Hop every day on Bandstand a national syndicated Sunday magazine would publish a 3 page story with a double page spread of photographs showing Harvey Sheldon and Dimples dancing The Bunny Hop. In Philadelphia it appeared in the Philadelphia Inquirer.
His exceptional talents as a dancer on Bandstand would be discovered by Jimmy Komack, which led to Harvey Sheldon having two seasons on Red Button's TV shows on NBC-TV and Swing Into Spring with the King of Swing, Benny Goodman on NBC-TV and CBS-TV.

As Bob Horn's Bandstand revolutionized the music biz, Harvey Sheldon would follow to change the music industry by creating and inventing the first FM STEREO, 24/7 Rock N' Roll format ,on KLFM in Los Angeles in 1963. A pioneer dj and programmer being one of the first to play a new rock sound emerging of The Doors, The Beach Boys, The Yardbirds, The Rolling Stones, Janis Joplin, Led Zeppelin, Cream, The Who, Jimi Hendrix, and many more giving giving birth to Hard Rock to Heavy Metal. During the era of Hard Rock and Heavy Metal had a TV syndicated nightly show titled Monster Rock with Heavy Harv and known for saying, "God gave us rock and roll - you have a right to rock."
Sheldon was a former Philadelphia disc jockey on WHAT in the early 1950's, an entertainer, a music historian and lecturer rocked the philanthropic establishment by creating and donating the world's first...The Harvey Sheldon Research library in his home town of Philadelphia at the University of Pennsylvania. In preserving the history of the birth and of the founding fathers of American music, he created and donated and was named,The Harvey Sheldon Jewish American Music Video History Research Library at the University of Pennsylvania, it was the first in the nation.
Eddie Newman was a very popular disc jockey and radio personality on WIBG and later on WDAS. He met Harvey Sheldon when he as a high school student said, "Eddie you need a producer and I am the one." Newman quickly responded when can you start. Newman and Sheldon over the years had a wonderful relationship.
Harvey Sheldon formed a jazz combo playing college gigs and was quickly gaining popularity in Philly. His success caught the attention of Jack Dubin, owner of the Rittenhouse at 22nd and Walnut and having many of his customers asked to book Harvey Sheldon's jazz band.
Sheldon and Dubin agreed to rename the club from the Rittenhouse to The Harvey Sheldon Jazz All-Stars. Sheldon had a very successful stay after replacing the famed singer, Nina Simone.
Harvey Sheldon and his 18 piece Swing Big Band was critically acclaimed. Harvey owned & operated FM radio stations & one TV station.
In June 1963, Harvey Sheldon had a nightly television show on KAIL-TV in Fresno, California from 9 PM till 10:30PM, Monday through Friday. Sheldon recalls no other right wing conservative TV or radio show in the nation except for Joe Pyne who was on KTTV in Los Angeles.
After one only his first Arbitron ratings, Sheldon had toppled the Beverly Hillbillies that was number in every TV market in the country. Sheldon continued to be number one and within a short time, he became a columnist for a Fresno newspaper.
In 1967, Sheldon Grafma owner of KSHE-FM in St. Louis knew of the success of Sheldon in Los Angeles and contracted Harvey Sheldon as general manager and to program the first Rock N'Roll stereo FM radio to St Louis. Sheldon also became the first conservative talk show that aired nightly, Monday through Friday nights.
Sheldon returned to Philly in 1969 and was hired to have a conservative talk show on WNAR every afternoon. Finally Sheldon would give his hometown a conservative voice for the next 2 years and was a smashing success. Sheldon was shocked to be told he was being transferred to their number one radio station in Tampa-St. Petersberg, Florida.
In 1971, Harvey Sheldon was on WLCY, the number one radio station in the Tampa-St.Petersberg market. He starts his conservative talk show. Every Arbitron rating period for two years, Sheldon had number 1 ratings. He was on every night, Monday through Saturday nights from 10PM till 1 PM. He became the most popular radio personality in the Tampa-St.Petersberg area. Sheldon was truly a pioneer of conservative talk show format.
After his first three months he became a columnist for the daily The Tampa Tribune. His newspaper column became exceedingly popular and with a very large readership.
For the past two decades, Harvey has been on the lecture circuit. For 18 years, Sheldon did a musical video TV show in syndication, "Monster Rock," programming Hard Rock and Heavy Metal music videos.
For the the past 6 years, Harvey Sheldon Presents "Bandstand 2000," showcasing the music of the Swing Era of the Big Swing Bands.
In 1998, Sheldon created & donated $ 2 and a 1/2 million dollars. establishing The Harvey Sheldon Rock N' Roll Video Research Library, at the University of Southern California in Los Angeles.
Harvey Sheldon has written a dozen or more books, mostly dealing with music. Harvey Sheldon is truly a Broadcast Pioneer.

From the official archives of the Broadcast Pioneers of Philadelphia
© 2010, Broadcast Pioneers of Philadelphia
All Rights Reserved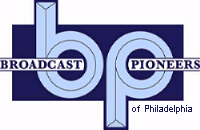 The e-mail address of the Broadcast Pioneers of Philadelphia is pioneers@broadcastpioneers.com