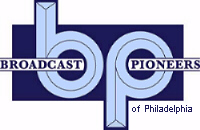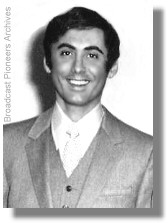 Karl Linden was on "The Gene London Show" during May of 1963. He was one of a handful of children that were in the National Company of "The Sound of Music" that starred Florence Henderson and toured America for two years. During this month of 1963, the musical was here in Philadelphia. Most of the earlier Gene London programs were live. However, Gene was on seven days a week during 1963, so the weekend shows were recorded on video tape. Gene is a well-known television's childrren's show host. He programs ran for 20 years on WCAU-TV, Channel 10 in Philadelphia, then owned by CBS.
Karl contacted us wanting to know how to obtain a copy of the show he was on. We explained that the broadcasts were mostly live and the few that were recorded on video tape were not saved. Each week, the station would record the next weekend's programs on the same tape that was aired the previous week. This was done because of the high cost of video tape at that time.
Well, Linden got back to us saying that he recorded some of the program. The audio was recorded on reel to reel audio tape and the video was done by shooting 8 mm film off a TV screen. He had even synced the audio to the video. We told him that we would love to have a copy for our DAP, Digital Archival Project. A week or two later, it arrived.
It contains video of Karl singing "Danny Boy" and also features other children from the "Sound of Music" cast. This includes an ad-lib version of "I've Been Working on the Railroad."
This is the second oldest known "The Gene London Show" in existence. The other, which dates from 1960, is in the Peabody Collection at the University of Georgia. They, like the Broadcast Pioneers, do not offer copies to the general public.
Our footage is not the complete broadcast, but 10 minutes and 19 seconds of the show. However, we are thrilled to offer this historic video on our website. Broadcast Pioneers members Gene London and Jim Hirschfeld (Jim produced and directed this show) were delighted to learn of its existence. Karl Linden is today a well-known and accomplished violinist living in Chicago.
We have put together about 5 minutes of the Karl Linden 1963 recording. We have video in both Real Video and Windows Media formats.
Watch in the Real Video Format!
Watch in the Windows Media Format!
We also have audio files of this broadcast that contain 7 minutes and 52 minutes from this broadcast. That's about 62% more of the show than was in our video file. We also have equalized and processed the audio for more clarity.
Listen in Real Audio!
Listen in Windows Media!

From the official archives of the Broadcast Pioneers of Philadelphia
Photo originally donated by Broadcast Pioneers member Bill Webber
Video and audio originally donated by Karl Linden
© 2010, Broadcast Pioneers of Philadelphia
All Rights Reserved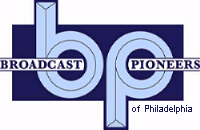 The e-mail address of the Broadcast Pioneers of Philadelphia is pioneers@broadcastpioneers.com