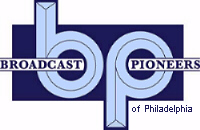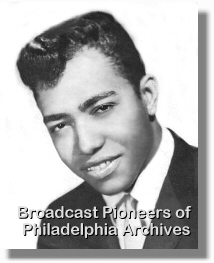 Jimmy Bishop
Official WDAS Publicity Photo
circa 1967
The Jimmy Bishop Legacy
Bishop's golden ear was one of the most powerful in the industry and a leading reason WDAS Radio became the powerhouse that it did. His rich and powerful speaking voice exactly matched the power of his radio vision and talent for programming excellence.
Bishop came to WDAS from KATZ-AM in St Louis, Missouri where he was their number one-rated DJ. There, he was known as "The Boss With the Hot Sauce." Of course, when he came to Philly, he couldn't use that as local DJ Jerry Blavat was using it in this market.
Prior to KATZ, he was, for a few years, at KXLW, also in St. Louis, where he was involved in programming and as an air personality. At KATZ, Bishop did a split shift (similar to KXLW), covering both morning and afternoon drive. He was on from 7 am to 9 and 3 pm to 6. He went to KATZ in the spring of 1963. At KXLW, he did 7 am to 8:30 and 3 pm to 6:30.
You might wonder why Bishop left KXLW and went to KATZ. Both were in the St. Louis market. The answer is simple. KXLW was a daytimer. That meant during the winter, they had to go off the air at 4:30 in the afternoon, right at the beginning of afternoon drive. KATZ had a full-time license.
Jimmy started each of his Missouri broadcasts with :Hey Mom-e-o, hey daddy-o. This is Jimmy Bishop on your ray-dee-o. And I'm back with my stacks of wax saying oo pop a doo, and how do you do, ee tiddely, ock (then banging on the table twice), Let's Rock." There was a lot of borrowing going on in the industry. Jocko Henderson was doing the same patter here in Philadelphia. However, in St. Louis, it was all brand new AND Jimmy quickly became a super star.
By the summer of 1964, he was at WDAS and married to the Gosepl Queen, Louise Williams. His legendary work sculpting the sound of WDAS is equaled by his top-rated evening-drive program "The Jimmy Bishop Go Show."
Bishop's talent was discovered by and he received his radio training from his former wife, WDAS Radio legend, Louise Williams Bishop. The Reverend Bishop is also a member of the Pennsylvania State House of Representatives and she said,
It's important to remember how many acts Bishop gave their first hit records. Over and over he was the first to break records by the Jackson 5, The Temptations, The Supremes, The Marvelettes, Stevie Wonder, so many of the biggest acts in the country. And he had such a one of a kind voice, the richness and timbre of it will never be imitated and it will never be duplicated.
Jimmy Bishop was also a record producer, guiding the hits of the Soul Survivors, Honey and the Bees, the Ambassadors and his work with Lou Rawls and Philadelphia International Records caught the attention of CBS Records who made him a Vice President at their lead publishing house, April/Blackwood Music.
Bishop also won numerous broadcast and civic awards, among them the national Baptist Ministers Conference Award for Outstanding Community Service in 1968 and the Community Service Award from the Veterans of Foreign Wars and numerous awards from the City of Philadelphia for his work with young people.
The above was The Jimmy Bishop Legacy
written by Wynne Alexander
© 2011, WDASHistory.org
All Rights Reserved
Used with permission
Additional information to the bio added by
Broadcast Pioneers Historian Gerry Wilkinson in 2017
-----------------------------------------
About the following audio...
When the new format came on the air, of course, they needed a new station identification. One prospective version was the following. It was voiced by Jimmy Bishop, the station's Vice-President of Programming. If you listen carefully to our original file, you can hear the taped cartridge tone down about 45 db. So at one time, it was carted and ready for air. This ID was never broadcast and was re-written by Harvey Holiday and then re-cut by Broadcast Pioneers member Reggie LaVon (without the reverb). However, we do present the Bishop version here as a sample of Jimmy Bishop's rich tone and warm voice.
Listen in Real Audio!
Listen in Windows Media!

From the official archives of the Broadcast Pioneers of Philadelphia
Photo & audio originally donated by Broadcast Pioneers historian Gerry Wilkinson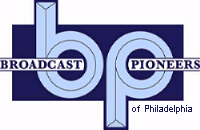 The e-mail address of the Broadcast Pioneers of Philadelphia is pioneers@broadcastpioneers.com