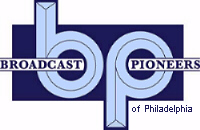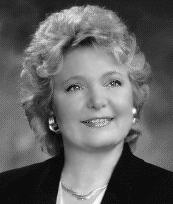 Diane Allen can be known by many titles: corporate President, working mother, pilot, sharpshooter, daredevil hang-glider, award-winning TV News Journalist, Quaker Sunday School teacher, or member of the New Jersey State Legislature.

Born in New Jersey, Allen has lived in Burlington County for nearly five decades. Diane graduated from Moorestown High School as valedictorian. She then received a Bachelor's Degree in Philosophy from Bucknell University. While there, she founded a swimming team, which she then led to the AAU Nationals. She also competed on the college rifle team. Following graduation in 1970, she began her broadcasting career doing public service programming on WWJZ Radio in Mount Holly, NJ, soon becoming a reporter and then news director.

Next, Diane joined New Jersey Network as a reporter, where her beat was the State House. She eventually became the station's news anchor. During this time, she and her husband competed internationally on kites (hang-gliders), with Diane winning dozens of trophies and titles, including 1973 National Champion.

In 1976, she joined KYW-TV, Channel 3, in Philadelphia, to host a weekly women's program. Soon she was promoted to noon anchor of Eyewitness News and later given her own daily talk show. Following a three-year stint working for ABC in Chicago, she returned to KYW in 1982. After seven years serving the station as primary anchor, producer and reporter of major stories and documentaries, she moved across town to the then CBS-owned station, WCAU-TV, where she was executive producer, evening anchor and education reporter.

In 1994, after standing up to CBS for discriminatory practices, and having the government find in her favor in a civil suit, Diane decided to leave the station to work full time in her own media production company.

Today, she is President of VidComm, Inc. in Burlington, NJ, where she and her staff produce broadcast documentaries as well as DVD's, CD and Digital videos for a variety of clients, including fundraising videos for non-profit groups. She also does media training and produces live events for many clients. During her 30+ years in the media Diane has won 8 Emmy's, a Peabody and dozens of other national and international awards.

In the fall of 2000, Diane Allen guest anchored for two weeks on CN8 on both their 7 pm and 10 pm newscasts. In November, 1995, Diane was elected to the New Jersey State Assembly and took office in January, 1996. In June, 1996, Diane was appointed chairperson of the Assembly Advisory Council on Women.

Diane was elected in the New Jersey State Senate in November of 1997 and, in January of 1998, began a four year term. During that period she had more bills signed into law than any other legislator. As a state senator, Diane continues to serve her constituency and champion solutions to the toughest issues that face New Jerseyans today. In 2003 Diane served in the Senate leadership position of Republican Conference Leader.
She is currently a member of the Senate Health, Human Services & Senior Citizens Committe and Chair of the Technology Committee of the Commission on Business Efficiency of the Public Schools. Diane was appointed to the New Jersey Council of Armed Forces and Veterans Affairs in 2004 and has served on New Jersey's Martin Luther King, Jr. Commission since 1998. Diane was reelected to the State Senate in November 2003 for another four year term that began in January 2004.

Diane lives with her husband Sam in Edgewater Park. Currently, their daughter, Sara, has followed in her mother's footsteps as a Broadcast Journalist; their son, Leeds, is an electrical engineer.
Diane Allen was inducted into the Broadcast Pioneers of Philadelphia "Hall of Fame" on Friday, November 18, 2005.

From the official archives of the Broadcast Pioneers of Philadelphia
Photo & Bio courtesy of Diane Allen's State Senate Office
© 2005, All Rights Reserved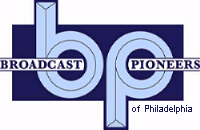 The e-mail address of the Broadcast Pioneers of Philadelphia is pioneers@broadcastpioneers.com