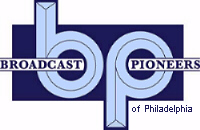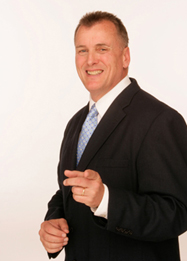 Don Tollefson
Official Fox 29 Photo
2004

Don Tollefson, former sports anchor of "FOX Ten O'Clock News" combined knowledge and enthusiasm to bring TV viewers the best sports coverage in the Delaware Valley.
A magna cum laude graduate of Menlo School, Menlo Park, California, Don attended Stanford University. He entered journalism as a correspondent for the Associated Press in San Francisco where he covered the Patty Hearst kidnapping.
Born on September 12, 1952, he moved east in 1975 and joined WPVI-TV (Channel 6), the ABC owned and operated station in Philadelphia, as sportscaster and Sports Director. There he covered some of the most exciting moments in Philadelphia's sports history and worked with the nation's top athletes and entertainers.
He left that position in 1990 partially for health reasons, but mostly because of his determination to create a non-profit motivational program for disadvantaged children, called "Winning Ways."
In excellent health and with "Winning Ways" a great success, Don returned to TV in 1995 as a general assignment reporter for the FOX Philadelphia (WTXF-TV, Channel 29) team. He served as co-host of "Good Day Philadelphia," FOX's morning news and entertainment program, from April 1996 to April 1998. He also hosted a variety of sports-related programs including "The Ray Rhoades Show" and "Eagles Game Day Live"
In 1998, Don was named Sports Director of The Fox 29 Ten O'Clock News. In 1999, the Broadcast Pioneers of Philadelphia named him "Person of the Year" and inducted him into our "Hall of Fame."
It can be said that Don has always been driven to help enrich lives of others. Through his nationally recognized educational program, now in 12 states, he invites professional athletes to address school assemblies and encourage young people to got involved in life by taking positive action.
As Don explains, "Winning Ways helps get kids involved in many activities, so that they're too busy to get into drugs or into other trouble". And Don can be proud that "Winning Ways" is being presented, today, in over 400 school districts nationwide.
Don Tollefson currently works for the Philadelphia Eagles where he co-hosts "Eagles Game Plan" with Ike Reese Saturdays at 10:30 pm. The program airs on WPHL-TV.

From the official archives of the Broadcast Pioneers of Philadelphia
© 2006 & 2011, Broadcast Pioneers of Philadelphia
All Rights Reserved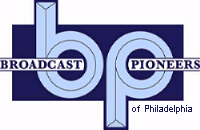 The e-mail address of the Broadcast Pioneers of Philadelphia is pioneers@broadcastpioneers.com