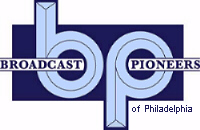 Here's some e-mails we received from former WFIL, Famous 56 personnel..........
JOEL DENVER:
What a great group of folks you have lined up for the meeting! I wish I could be there. I will be traveling a bit over the next month for biz. Please do pass on my HELLOS to everyone, and my wishes for everyone to have continued success.
When I was working late nights at WFIL, the overnighter Kevin McCarthy and I conspired to get then morning man, the late great Jim O'Brien's goat. At the time, Kevin and I were both smokers (hell, everyone did back then on the staff) except for Jim O'Brien! He HATED cigarettes!
Well, Jim had a this horn that he used as a time sounder. It was bolted to side of our studio desk, but was mounted in a manner so that the opening faced "up" – a perfect target and receptacle for a combined week's worth of cigarette ashes from Kevin and me.
It was a Friday morning and just before Jim got to the studio, Kevin poured 'em in. Jim's engineer was even in on it! I wanna say it was either Mort Palestine or Chuck (his name begins with an H) who was running the board for Jim.
Well, Jim's first record ended, and he goes "It's Jim O'Brien, 6:03, 3 minutes after 6 (honk) …and according to Kevin – "it was like Hiroshima going off in the studio. A mushroom cloud! Jim was crazed – ashes went everywhere." Kevin beat a hasty retreat home. The engineer was doubled over laffing. Jim was fit to be tied. Mission Accomplished!
That night, Jim – who was prepping to do the 11pm weather on WPVI TV 6 – came roaring into my studio just after 10 pm, and he shook his fist at me, and pointed his index finger right in my face, and accused me as the mastermind behind it – he was really NOT amused.
Me? I just denied, denied, denied!
STEVE LEVY:
As I was telling some people at dinner last night, including Tom Burton (Kubovsak) driver of the 'WFIL Prize Patrol', even though I worked for ABC, CBS and NBC, the people at WFIL were the most talented group of broadcasters I ever
knew and it doesn't seem right to get paid, and have that much fun, and learn so much. Thank them all for so many great memories.
Tell Joel Denver I said I could vividly imagine the scene and he's lucky he's able to walk around telling the story. Jim did have a bit of a temper.
TOM DOOLEY:
It is very kind of you to think of me about the upcoming luncheon and panel discussion about the greatest Top 40 radio station that ever existed, Famous 56, WFIL. As you know, I was very privileged to be a part of the station twice. First in 1971-72 when we received the "Station-of-the-Year" award from Billboard. I went out to L.A. and KHJ for awhile but missed Philly so I returned in 1978 during the AC years.
FRANK KINGSTON SMITH:
As you probably know, I was the ONLY regular full-time air talent to survive the Mike Joseph turnaround at WFIL. I only wish I could be there, but duty calls. I will be in Reno in de-briefs following the Reno Championship Air Races.
I remember Paul Norton. Paul was primarily a staff announcer -- yes, WFIL still had staff announcers from the Shelly Gross and Neil Harvey era -- and I remember his wistful read of a paint commercial... something about repainting the rainbow.
I haven't seen Allen Stone since 1967. Just to make everyone feel REALLY old, including me, Allen Stone was one of my news heroes from when I was in third grade (for God's sake)! I used to listen to Phil Sheridan doing mornings on WFIL, and Allen was his newsman THEN. We are talking the mid-1950s! Allen was always a helluva fine newsman.
And Gene Vassall. One thing I always wondered.... When I first came to WFIL in spring of 1966, Gene and four of the sales staff took me around to meet the sponsor (Pepsi) and several of THEIR big clients. Gene had an aftermarket air conditioner in his car. It was right over the transmission hump. It did not draw air from the outside; it recirculated the air in the car. I got to sit in the middle of the front seat, with the air on HIGH. Everybody but I was smoking a cigar. When we would stop somewhere, I'd step out and I could neither breathe nor SEE. So, was Gene TRYING to kill me?
LAUREN LIPTON:
Unfortunately I cannot make the luncheon this Wednesday but just wanted to tell you that I was the first woman newscaster ever on WFIL radio, doing the news under Lauri Lipton. Now, I am Lauren Lipton doing the news at KYW NEWSRADIO after working for television stations in both Philadelphia and New York.
I just wanted to relate several tidbits from my FIRST TWO WEEKS on the job in December of 1974. My first memo on the new job involved the search for the WFIL employee who put a hamburger roll in then news director Jack Hyland's phone receiver Apparently, Jack's phone didn't work, the telephone repairman was summoned, he opens up the receiver, and out pops a hamburger roll. The memo said no one was getting a raise until the guilty person 'fessed up!
During my first week, in addition to the news, I was asked to do several special commercials for a new hip cosmetic and clothing company. In return, I received a supply of see thru bras and cut out panties . (I asked the men if they were paid in boxers or briefs but I don't think they knew what I was talking about)
During my second week, the late Program Director Jay Cook came running up to me and said "We are so happy, all the comments about you have been so positive. We were worried that listeners WOULD HEAR A WOMAN ON THE AIR AND TURN OFF THEIR RADIOS!" That was in 1974!!! I left WFIL in 1977 after working with the greats, Jim O'Brien, Joel Denver, Dangerous Dan Donovan and many more.
There are many other stories I can't discuss in an e-mail but all joking aside, I had some of my most memorable and treasured times in this business at WFIL. People out there still remember me from those days and there have been many times listeners and viewers have e mailed me at other jobs asking ..are you Lauri Lipton from WFIL?
Just another little note, I also made history when I was sent down to cover the Army Navy game in Philadelphia and the press pass said no ladies admitted to the press box!. When I got down there, they said oh, that's just for the men covering the game, we don't want them bringing in their wives or girlfriends. At that time, no woman ever was assigned to cover a sporting event. The press passes were changed from that day on.
JJ JEFFREY:
It was an honor and privilege to work with the pros at that legendary station. Here are a few highlights…….
October 1969 - Jim Nettleton is grabbed by WABC. 'FIL PD Lee Sherwood decided to hire JJ to do 3 pm to 6 pm. The president of Triangle, George Koehler (a member of the Broadcast Pioneers of Philadelphia) did the interview. He reminded me of Jimmy Cagney.
There was a parade for JJ on his first day, downtown! A Channel 6 reporter covered it for Action News. Later, after the first JJ show, King George Michael (The 'FIL Quarterback) gave away a boss 302 Mustang. The next night, he gave away another one!
'FIL also had an old English bus filled with Boss Chicks that would cruise downtown during the noon hour with various 'FIL jocks.
I worked with heavyweights like, Dr. Don (6 to 9 am), Dicky Heatherton (9 am to noon), Jay Cook (noon to 3 pm), George Michael (6 to 10 pm), Long John Wade (10 pm to 2 am) and Dave Parks (2 to 6 am). Our "bench" guy was Tom Tyler. He could do any shift.
Sherwood leaves three months later and Cook is named PD (and Gospel Music Director). Jay used to refer to JJ as that Eastern Radical Liberal. The noon to 3 pm "hole" was filled by Dan Donovan who was yanked out of Baltimore. He inherited the 3 to 6 pm shift when JJ moved to Chicago in the spring of 1971.
There were great engineers/show producers. Worked most of the time with Roy Akins. He's now Mayor of Glens Falls, New York. Also remember working with Bruce Northwood and Chuck Benner, just to name a few.
Community involvement was important. Cook put up a sign in the studio saying, "Did you Philadelphia today?" A constant reminder to keep it local. George and JJ stayed awake for 56 hours to raise money for the MS charity. We raised tons of money.
Jerry Donohue was the "First Sergeant." He'd been through many other 'FIL formats and ran production. When he wanted you to cut a commercial, he'd yell out, "Climb into the booth, baby!"
They had a great news department. Allen Stone, Fred Lowry, Paul Henderson and Glenn Barton. We tried to "break up" Fred many times. Unsuccessfully. Then, one day he broke himself up during a 'cast. Abbott Barkley was a news editor/producer. Very talented and great with the humor/jokes.
JJ mc'd the Neil Diamond concert. Also was hired to introduce Van Morrison to students at Villanova. I also appeared on Channel 6 on a Miss Connie local TV show. On this same show was Bobby Rydell. The girls "back home" in Maine had to hear all about it.
There were some great top 40 songs in those days. "Something" and "come Together" by the Beatles, "Cracklin' Rosie" by Neil Diamond, "Band of Gold" by Freda Payne, "Na Na Hey Hey" by Steam, "Vehicle" by the Ides of March, "Venus" by Shocking Blue and who will ever forget that great Philly oldie, "Sad Girl" by Jay Wiggins.
Many thanks to people like Tom Monaghan and Gene Vassall for helping to keep the "FIL "Legend" alive.
These days, JJ works doing news on WLOB's Fox morning news on a radio/TV simulcast in Portland, Maine. He also does production for Sportsradio Sister, Big JAB, 95.5 FM. I won't ever forget the great times. Thanks for letting JJ contribute!

From the official archives of the Broadcast Pioneers of Philadelphia
© 2006, All Rights Reserved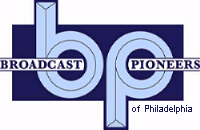 The e-mail address of the Broadcast Pioneers of Philadelphia is pioneers@broadcastpioneers.com