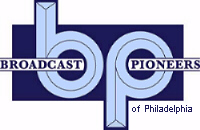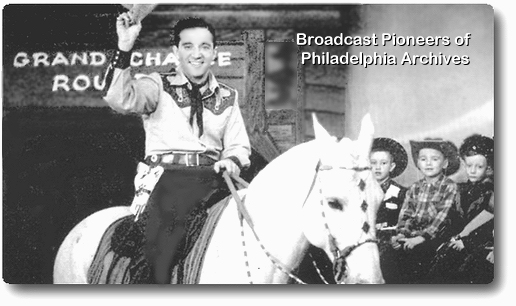 Gene Crane
Grand Chance Roundup
CBS-TV, Broadcast originated live from WCAU-TV
1949

With 63 years in broadcasting, Broadcast Pioneers member Gene Crane has been involved in nearly every aspect of television and radio broadcasting. His last assignment before retiring from WCAU was reporting on senior issues for NBC 10 News. Gene began his broadcast career in 1941 as an announcer at WJTN Radio, while attending Syracuse University in Jamestown, New York. While at WJTN, Gene did color for some Class D baseball games. One of Crane's colleagues was Rex Marshall, who went on to the networks. After Jamestown, Gene Crane joined WAGE radio as a news reporter while a Senior at Syracuse University, until the outbreak of World War II.

After serving a four-year stint in the United States Army, he moved to Philadelphia in 1946, and became a radio announcer for WCAU. However, shortly after coming to Philly, the station had to let him go because of returning soldiers from the armed services that were guaranteed the return of their job. Crane landed at WIP with John Facenda. Several months later, there was an opening at WCAU and Gene returned. He was hired back at the rate of $44 a week by Stan Lee Broza, program director of WCAU Radio and our first president. In 1947, Gene married his first wife, Joan.

In 1948 when WCAU-TV went on the air, so did Gene. In 1948, WCAU-TV came on the air from their facilities at 1622 Chestnut Street in Center City Philadelphia. The new station needed programs and one easy (and cheap) idea was Man on the Street interviews.
In November of 1948, WCAU-TV started a new hour-long television program called "Homemakers' Matinee." It aired from 2 to 3 pm, Monday through Friday. "Homemakers' Matinee" was, in reality, three different shows. From 2 pm to 2:30 pm, it was the "Cinderella Weekend" segment. Then at 2:30, there was a 15 minute piece called "Homemakers at Home" and the last fifteen minutes was a part entitled "On Chestnut Street" with Gene Crane and Bill Hart. When Cinderella Weekend became a separate program, Alan Scott was the host and Gene was the show's announcer.
The hour-long broadcast had a live studio audience (they were there for all three segments or shows) and originated from the WCAU-TV studios in center city Philadelphia at 1622 Chestnut Street. This picture is from the "On Chestnut Street" segment.
Gene had three children's shows for CBS-TV between 1949 and 1955. They all originated from WCAU-TV; they were: Grand Chance Roundup, Candy Carnival and then Contest Carnival. Over the years he has anchored and reported for WCAU, along with hosting a daily talk show from July 6, 1953 through 1957. First Husband and Wife talk show in 1952 called Mr. & Mrs. In June of 1954, the program was 15 minutes long and was on from 9 to 9:15 am. Product of that first marriage…greatest achievement…David!!!

During the 60's and 70's Gene trekked to New York regularly for commercial work. He did spots for Gulden's Mustard, Welch's Grape Juice, Bumble Bee Tuna, Mogen David Wine and several different versions of the Bradley Games.

Gene has also produced syndicated features in the 60's and 70's and M.C.'d High School Quiz show for New York Times Cable in South Jersey. Gene played the part of the Mayor of Philadelphia in the movie "Rocky III." Gene did commercials for many, many years and for ten years, he was the spokesman for Acme in the Delaware Valley market. Because of his longevity in broadcasting, he is a candidate for the Guinness Book of Records. Gene has been on the air on the SAME station for 57 years.

After a highly successful half-century tenure with WCAU, Gene chose to retire in April 1994, thus reducing his weekly responsibilities. Gene continues to be recognized for his outstanding community and civic accomplishments. Just recently, the National Academy of Television Arts and Sciences honored Gene Crane at the Mid-Atlantic Emmy Awards. He was given the prestigious Governor's Award.

Captain Kangaroo premiered on CBS-TV on Monday, October 3, 1955 (it was previously a local NYC show), but it wasn't seen in Philly until Monday, February 20, 1956 when Channel 10 picked up the daily funfest. At that time, WCAU-TV was owned by the Philadelphia Evening Bulletin newspaper and the station thought it was much more profitable to run its local program instead of the network fare. The local telecast, by the way, was called Mr. & Mrs. and starred our own Gene Crane with his first wife, Joan. Also on the broadcast was Broadcast Pioneers member Bill Campbell with sports, Chef Albert with cooking tips and Jack Valentine (of "Action in the Afternoon" fame) with some songs. In the latter days of Mr. and Mrs., Charles Shaw did the News, Carney C. Carney and Willie the Worm kept the children interested. Bill Campbell still did the sports and the Tommy Ferguson Trio (also from "Action in the Afternoon) replaced Jack Valentine.

FYI, "Mr. & Mrs." (parents of David Crane, producer of "Friends") moved to the 7:55 to 9 am time period when Captain Kangaroo joined the WCAU-TV schedule. Channel 10 took the west coast feed of Captain Kangaroo while other CBS affiliates on the east took the earlier feed meant for our time zone. Previously, "Mr. and Mrs." ran daily from 7:55 am until 9:30 am (the 95 minute format started in August of 1955). Willie the Worm followed from 9:30 am to 9:55 with Gene returning for five minutes of local news at 9:55 am. When the Captain joined the Channel 10 lineup, "Mr. and Mrs." was shortened from 95 minutes to 65 minutes. Willie the Worm was eliminated as a daily local show and incorporated into the Cranes morning program along with Carny the Clown.

On January 28, 1957, the storytelling portion of Mr. and Mrs. was "radically" changed. They got an elaborate set for their "new Storybook Land" and each day they concentrated on a different town in "their land." "Adventure Town" and "Animal Town" were among the places they visited via stories. They were appropriately garbed for each visit, as were Carny C. Carny and Willie the Worm, who helped to the tell the tall tales.

In March of that same year, Gene & Joan Crane confirmed that they were expecting "a visit from the stork." One Wednesday, she turned up in maternity clothese on the show and confirmed what many viewers suspected, that she was "with child." A press article reported that the couple was on "Cloud 9." The article continued that she would remain with the show for as long as she felt comfortable and would return two or three months after the birth. However, after David's arrival, Joan didn't return to the airwaves.

The show became a Gene Crane vehicle called "Top o' the Morning." Captain Kangaroo also went in at 8 am on Channel 10 joining the rest of the east coast. Gene's show started at 8:55 am, after the Captain was finished. Keep in mind that the Kangaroo show was only 55 minutes long so that local stations could insert local news. "Top o' the Morning" aired from 8:55 to 9:30 am. By the summer of the next year, 1958, the "Top o' the Morning" program moved to 9:25 to 9:55 am followed by five minutes of local news with Charles Shaw. In the earlier time period, that newscast was a part of "Top o' the Morning."

On Friday, November 21, 2003, Gene Crane was honored as "Our Person of the Year." He was inducted into the Broadcast Pioneers' Hall of Fame in 1995. Gene and his third wife, Jean now live in Mexico where they do volunteer work with the poor.

From the official archives of the Broadcast Pioneers of Philadelphia
Photo originally donated by Broadcast Pioneers member Gene Crane
© 2003 & 2005, All Rights Reserved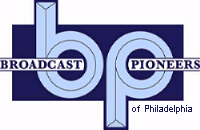 The e-mail address of the Broadcast Pioneers of Philadelphia is pioneers@broadcastpioneers.com