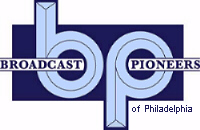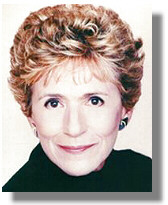 Jane Norman (Pixanne)
2003

Broadcast Pioneers member Jane Norman did it all! She was a singer, composer, writer and television personality. She began her musical career at age three, and at age eight one of her compositions was performed by the renowned Philadelphia Orchestra.
She went on to create and star in the nationally syndicated award-winning television show PIXANNE, which received a 12 rating and 62% share of audience when it aired on CBS, where it out-rated every other program, including soap operas and early evening news-a rare TV phenomenon.
Her unique voice and creativity made the show a family favorite. Her creative talents also resulted in a publishers' bidding war (auction) for the rights to her widely acclaimed book "The Private Life of the American Teenager" based on a television program (starring Michael Landon) that she co-created and produced for the NBC network. She appeared on more than 95 radio and TV talk shows, including the Today show, in conjunction with the book. Jane is a superb communicator.
She co-produced, acted and performed in a series of Emmy-nominated prime-time family specials for CBS. She also created an eight-hour series of musical cassettes that sold hundreds of thousands of units, as well as a successful musical bedtime product for children that has been embraced by families across the country.
With a handful of "pixie dust" and an ocean full of talent, Jane Norman flew into the hearts of millions of children who watched her as PIXANNE for 17 years on local and national television.
PIXANNE originally aired on WCAU-TV, Channel 10 in Philadelphia; then on WNEW-TV in New York, before becoming nationally syndicated.
Jane was born in the East Oak Lane section of Philadelphia. She was a true musical prodigy playing Mozart and Beethoven on the piano and composing at age 3.
She started piano lessons at age 3 1/2, and concertized throughout the Philadelphia area until age 14 (when she decided she'd much rather be playing ball outside with the boys, than practicing!).
At age 8, Jane composed a piece that was played by the renowned Philadelphia Orchestra, entitled "A Sad Story." The Philadelphia Bulletin wrote that Jane's composition had a Tchaikovsky feeling, and predicted great accomplishments for the young composer.
At age 15, Jane became a dramatics and music counselor at a camp for underprivileged children, where she wrote and directed seven musical productions. At age 15 ½, she read an ad in "Variety" about a summer stock company in Bar Harbor, Maine, looking for apprentices. She took the train by herself to New York, met the producers (told them she could drive, which she couldn't, because her parents didn't own a car), and came back with a job.
The summer of her 16th birthday, Jane was a major part of the Windemere Summer Playhouse, where she wrote, acted in and directed musical productions for kids, painted scenery, did lights and sound for the regular evening shows, and starred in three of them. The theatrical bug had bitten!
After graduating from Olney High, Jane went to Temple University, where she received a degree in Early Childhood Education, with a minor in radio and television and, of course, worked at WRTI radio.
She also starred in many Templayer theater productions. While in college, she was a regular on-air actor in the University of the Air and Studio Schoolhouse series, both produced at Temple and aired over WFIL. Later on, many of her Temple University professors could be seen with their children attending her personal appearances, when she became PIXANNE. After graduating from Temple, Jane taught kindergarten for four years at the Shoemaker School in Cheltenham Township. After only one year of teaching, she was asked to train student teachers in her unique methods of using music and dramatic play in the classroom. Jane was recognized as the finest and most creative kindergarten teacher in the school system.
One of her former students, Hal Rosenbluth of Rosenbluth Travel, devoted a chapter in his book Good Company, to his favorite teacher, stating that Jane was the best teacher he ever had…and writes that he uses many of her techniques (which he learned at age 5) in working with his thousands of employees. He insists that, educationally, everything was downhill after kindergarten! Another of Jane's students, whom she encouraged to take piano lessons at age 5, is now a professional pianist and cabaret performer.

When Jane and her husband went to see him at the Fairmount Hotel in San Francisco, he recognized her in the audience and brought her up on stage to sing. (Imagine being accompanied by a fine musician whom you only remember as a 5 year old!) Yet another of Jane's students is now Under Secretary of State. Could it possibly be that everything they ever needed to know they learned in kindergarten?
Parents of her students often commented that they wished more children could be exposed to Jane's unusual creativity in working with children, and their wishes were soon granted. Little did they know that Jane's special talents were about to touch, influence and entertain not hundreds, but millions, of young people nationwide.
Television was Jane's next step. She approached Lew Klein, whom she knew from Temple University. However, Lew told her that WFIL-TV, Channel 6 already had a children's performer and suggested Jane go across the street to Channel 10, WCAU-TV.
It's a good thing she never knew that walking in off the street (without an appointment) is something you can't do! She saw the program director and convinced him she would do the best children's show ever! "Take me to the studio and I'll show you," she said. In the studio, Jane did exactly what she had been doing for the past four years with her kindergarten children: Sing, talk, and tell stories. After ten minutes, the WCAU-TV powers told her to go home and think up a program idea. That night at the dining room table, PIXANNE was born!
Jane had always wanted to do "Peter Pan" on Broadway, so she decided to create a female version of Peter Pan, PIXANNE, who would live in a magic forest with an owl (Oggie), a butterfly (Fliffy), numerous puppet characters and an alter-ego, Windy Witch. And, of course, she would fly! The rest, as they say, is history. By the way, Jane says that it is Windy and not Wendy as so many other websites have reported.
One month later, she was on the air on Saturdays. After a few months, the show expanded to six days a week, and a year later, settled into its 5-day a week daily timeslot, following Captain Kangaroo at 9 am. In no time at all, Pixanne's ratings surpassed the Captain's and almost every other show on the CBS roster, sign on to 5 pm, as well as everything on daytime ABC and NBC, except one soap opera. THE PIXANNE SHOW even out rated the early evening news and often achieved a 10-12 rating and a 62% share of audience-a number no show will ever achieve again.
In addition to her loyal family following, Jane was a favorite of some patrons of bars in Upper Darby, who gathered each morning at 9 a.m. to watch PIXANNE's every move.
She received countless letters from them addressing her hairstyle, plot lines, stories and songs they loved to hear. But the real joy of Jane's life (besides her son who was born three years after PIXANNE entered the forest) was the thousands of letters she received from children, parents and teachers who were touched, informed, influenced and entertained by the pixie who brought a special kind of magic into everyone's heart.
Besides the fantasy world in the forest, PIXANNE also explored the outside world with her kids. She presented concepts and values in a way that youngsters could understand and appreciate.
THE PIXANNE SHOW was the first local kid's show to do remotes on location, such as PIXANNE's trips to the World's Fair and Expo in Montreal, Canada (twice, before and after the Expo was built). PIXANNE took her viewers on dozens of "out of forest" adventures to: orchards, zoos and museums. PIXANNE swam with dolphins (when she was seven months pregnant---but no one knew), flew in a Piper Cub (a very harrowing, stomach-turning experience), rode roller coasters, filmed aboard a Coast Guard boat (where everyone got seasick), and brought Tiny Tim to her toad stool where he tip-toed through the forest (and told PIXANNE that she was the only performer who treated him with respect).
Oh, how sponsors loved PIXANNE! One drawing contest in Philadelphia elicited 20,000 responses. When repeated in New York, 500,00 entries were received. One of the most amazing responses in Philadelphia television history occurred when PIXANNE invited her viewers to call her if they wanted to hear a special Valentine message.
Over the Valentine's Day weekend, 472,145 telephone calls were placed to PIXANNE-a daytime average of more than 8,000 calls per hour. Circuits were jammed all over the city in one of the most dramatic displays of affection ever shown for a children's television personality.
Jane perfected the art of "personal appearances" and brought much joy to kids and adults in hospitals, schools, parades, theme parks, libraries, zoos, stores, police and firemen's benefits and, of course, supermarkets. At one such appearance, thousand of fans leaned against the giant window of a Food Fair causing it to cave in. Quite a commotion but no one got hurt.
When Jane became pregnant, she appeared on-air in a magic cape (which she wrote into the script) and appeared more frequently as Windy Witch (in the witch's flowing costume) and did personal appearances up until the day before she delivered her son Richard.
Fans never knew. The day her son was born, Jane taped five shows and went straight to the hospital from the studio. She returned to the forest two weeks later-ten pounds lighter (but with a brand new pixie).
Then there's the flying. Maybe the flying obsession started when Jane was four. After a doctor's appointment, Jane stood at the top of a flight of steps outside the doctor's office and announced, "Watch Mommy, I can fly!" and the little four year old spread her wings and took off.
Down she went, with a hard landing, but no broken bones…only to try again many years later…with the aid of Peter Foy, who flew Mary Martin in her original black and white television version of "Peter Pan."
In order to fly, Jane wore a parachute harness under her costume and a studio A.D. flew her. However, the cable broke and down went the pixie onto the concrete floor of WCAU.
Both she and the A.D. went to the company doctor. When the doctor asked Jane what happened, she told him,"I was dropped while I was flying." The doctor was a little befuddled. Two minutes later, the A.D. walked in and told the doctor, "I dropped a fairy while she was flying!" The doctor was never the same.
When Peter Foy came to WCAU to fly Jane (professionally), Jane explained that she didn't want any wires to show (as the four guide wires had shown in the Peter Pan TV version). Jane wanted only one wire-even if it meant wearing the harness for many hours until she learned how to control the spinning that occurred when being attached to only one wire. After eight hours, Jane finally perfected the body position and the taping commenced. After the taping session, Peter removed the harness, and Jane looked as if she had been injured in an automobile accident, with countless welts
and bruises. Was it worth it? That same flying tape opened and closed every show five days a week for 17 years. So I guess it could be said that the welts and bruises were amortized over the long run. And the illusion still remains. Not a wire was to be seen!
Jane knew that all kids wished that they could fly. PIXANNE's daily flights into the forest were greatly anticipated (and often imitated) as kids jumped from tables, chairs and beds trying to capture that airborne feeling.
One six-year-old little girl wrote, "My daddy planted a tree next to our house so that you'll have a place to land when you visit me." PIXANNE never wanted to disappoint her fans. In one incident, she went to the bank between tapings-dressed in her pixie suit. A little boy came over to her and said he didn't know that pixies needed money. He then expressed concern over how she'd get back to the forest. Jane assured him it was no problem. She then waited until the child and his mother left the bank so that the little boy wouldn't be disillusioned seeing PIXANNE not flying but driving away. Preserve the illusion at all costs!
Lassie and dozens of other animal and human stars visited the Magic Forest throughout the years. Many holiday specials were built around PIXANNE with great ratings and audience appeal: Christmas, Thanksgiving, Halloween and Easter.
THE PIXANNE SHOW won many awards, including the Radio/TV Mirror Award for the Best Children's Show in the East.
After 9 years, the brass at corporate CBS, in its inimitable wisdom, decided more revenue could be generated by an adult talk show at the 9 am hour, so THE PIXANNE SHOW was cancelled in order to present the mayor of New Jersey's wife. The public was enraged. PIXANNE fans wrote to WCAU and the newspapers by the thousands. The new talk show's ratings plummeted, from PIXANNE's 12 to the replacement show's 1.
At first Jane was devastated. But her husband, Frank Beazley, Sales Director at the TV station, introduced her to the General Manager of Channel 5, WNEW-TV in New York City. He liked what he saw and hired her on the spot. PIXANNE was ready to cast her spell on the "Big Apple." And, once again, THE PIXANNE SHOW out rated all of its competition, this time in the Number 1 market!
Jane could not believe she actually had a "staff." In Philadelphia she had done everything herself (created and wrote the show, played the characters, wrote and performed ten stories and songs a week, booked guests and produced). Now she had people to help and a lot more money, as well as access to major stars that enjoyed appearing on a top children's show.
THE PIXANNE SHOW was then syndicated to the five Metromedia stations, including Los Angeles, so why not try to take the PIXANNE magic nationwide? Jane made an arrangement to buy all of her shows. She and her husband then put them into national syndication where THE PIXANNE SHOW ran successfully for another seven years. In all, a 17-year run!
Of course,THE PIXANNE SHOW was responsible for one of the classic bloopers of all time. The infamous "Fire Blooper" aired over the years on Dick Clark's "Bloopers," "Life's Most Embarrassing Moments," on NBC's "TV'S Most Outrageous Moments," US Air In-Flight and internationally. Oh how she wishes she had committed more bloopers! While at Channel 10, Jane did voices and puppeteering on the award-winning puppet show Tottle, and appeared, for a time, as Space Girl in a Sci-Fi Saturday morning offering.
She also performed, wrote and produced two popular children's record albums (which adults still request today): THE MUSICAL MAGIC OF PIXANNE and BLOOP OR BLINK. Time had come for Jane to move on. There was not much more to do in children's television. Kids were in good hands with Sesame Street. On to adults!

Jane's next project was a series of 117 ninety-second features called Maintenance Ms., aimed at women who wanted to learn how to do home repairs. Maintenance Ms. soon became the most successful syndicated series airing in noon and early evening newscasts, as well as on talk shows across the country.
Jane and her husband (who created and syndicated Maintenance Ms.) knew there was a book there. So, Jane went to Chilton to pitch the idea, returning with a signed contract and a hefty advance. The book, Jane Norman's Fix It and Save, a helpful guide for women (and men), added to the popularity of the TV features that ran for many years.

After Maintenance Ms., Jane was between jobs. One day, on a train to New York, she sat next to a gentleman who ran a high-end career counseling service. By the end of the train ride, Jane had talked the man into hiring her as a Career Consultant for women (at that time, the company had no such thing). Jane's motto had always been, "Create your own job, rather than interviewing for an already existing one. Create your own and there's no competition." (This credo is what Jane advocates when she speaks to young college-age students and other people entering the workplace.) She traveled the country doing talk shows for this company. Jane has always been an effective communicator and motivator!
At this time, Jane was also subbing as a guest host on WWDB and WCAU radio; hosting shows with subject matter from psychology to cooking; the funniest being a gourmet cooking show (Jane opens cans). She discussed with her shocked audience, how to prepare "gourmet" Jello (Is there such a thing?) and other packaged and canned delights as the phones lit up!

But Jane missed the kids. Out of the blue, she received a call from a program director with whom she had worked in New York. He had moved to CBS and wanted to do nine one-hour family musical specials; mini-Broadway shows to be exact. He thought that Jane was the only one who could pull off nine shows in nine weeks. At least he thought she was crazy enough to try! Jane hired the best director-choreographer and co-producer, as well as Barry Manilow's lyricist and the Addis Williams puppets (who had been regulars on THE PIXANNE SHOW ). Jane left her son and husband for nine weeks to live in New York and to work around the clock. The team managed to produce the nine mini-musicals, some of which were nominated for Emmys.
A little while later, Jane received a call from the late Jack Adams. Jack was one of the nation's finest magicians and illusionists (Jane and Jack had worked together for 15 years doing the PIXANNE show and other television programs). He had an idea for a magic show which he wanted Jane to pitch to Sonny Fox (head of children's programming for the NBC network).
The pitch went well, but Sonny wasn't interested in a magic show. He asked if they had any other show ideas. Jane told Sonny about an idea that she and her husband had created called, The National Kids' Quiz, which consisted of
eight psychodramas dealing with family problems and a studio audience giving electronic input. Sonny loved it and, once again, Jane walked out with a contract.
Only this time, she would produce her first Network Television Show with a network-sized budget! She chose Michael Landon to be the show's narrator.
Once again, Jane knew there was a book here. She and her consultant on the National Kids' Quiz,Dr. Myron Harris, co-authored a book on teenagers, dealing with many of the same issues covered in the television program: sex, drugs, drinking, parents, school, friendships; written from a teenager's point of view.
Her next project was Tick-i-ty Ted, Time for Bed, a bedtime package for children ages 3-8, which helped kids WANT to go to bed. Tick-i-ty Ted, Time for Bed was sold nationwide on the Home Shopping Network. Jane also narrated and composed music for eight book/cassette packages published by the C.R. Gibson Co.
Now, it was time to move on. Jane decided to do an adult Christmas CD for the general public, but particularly for the kids who had watched her for so many years. This was a gift to her grown-up fans. The album, IN A CHRISTMAS MOOD , was played on more than 350 radio stations nationwide. In addition to classic holiday standards, Jane wrote five new original Christmas songs for the CD, many of which are still played on stations during the holiday season. Jane kicked off the album's release with a sold out performance at the Bellevue Hotel.
After doing the Christmas album, Jane's husband Frank asked her what she wanted to do that she hadn't already done. "Sing live for adults," was her answer. Again, Jane re-invented herself. She began to sing in clubs and for special events, which created a brand new audience and new fans.
Suddenly, singing with small groups of musicians wasn't enough. Jane had always wanted to sing with a full orchestra and to record an album with world-class musicians.
Jane approached her accompanist, arranger and Grammy Award-winner, Richard Rome, who had worked with her on all of her musical projects.
The result was "MADLY IN LOVE," a CD of lush, sensuous standards by Gershwin, Cole Porter, Lerner and Loewe and Johnny Mercer which Jane recorded with a 47-piece live orchestra comprised of members of the Philadelphia Orchestra and the Philly Pops. Radio Program Directors heralded the album as one of the best in the last 25 years.
With the release of "MADLY IN LOVE" , Jane began another new career, as a serious Cabaret singer. Her performance at the Founders Room at the Park Hyatt Hotel was sold out and received wide press coverage.
Her newest Cabaret act, Broadway Magic Moments and Beyond, previewed at the Prince Music Theater, again to a sold-out crowd. Jane performed that show on the West Coast, where critic Jeff Britton wrote in his headline review, Jane Norman Conquers Cabaret!
But even as Jane entertained adults, her heart was always with children. She created a series of animal CDs entitled "MUSIC FOR ANIMAL LOVERS," which still delights both children and adults across the country.
Up until her passing, Jane flew around the tennis court and was an accomplished competitive player and she claimed she could still fit into those size 5 outfits.
On Friday, November 18, 2005, Broadcast Pioneers member Jane Norman was inducted into our "Hall of Fame." She passed away on May 13, 2017. She was 83.

From the official archives of the Broadcast Pioneers of Philadelphia
Photo courtesy of Jane's website, www.pixanne.com
© 2006 & 2017, Broadcast Pioneers of Philadelphia
All Rights Reserved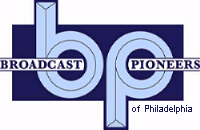 The e-mail address of the Broadcast Pioneers of Philadelphia is pioneers@broadcastpioneers.com