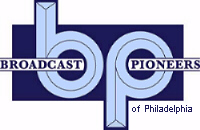 Jessica Beth Savitch was born on Saturday, February 1, 1947 in Kennett Square, Pennsylvania. In 1959, her father passed away and her mom moved the family of three daughters to Margate, New Jersey.
In her teens, she met Steve Berger, the voice of student run WRTI-FM who also worked at WOND in Atlantic City. Steve got her in at the station doing commercials and promos. Eventually, he got her own DJ show.
Jessica majored in communications during her time at Ithaca College in New York state. After graduation, Savitch got a clerical job with CBS in New York City and from there went to KHOU-TV in Houston.
In 1972, Jessica Savitch returned to her home market of Philadelphia as a reporter for KYW-TV, Channel 3's "Eyewitness News Team." In Houston, her replacement was Linda Ellerbee. She once said: "When I was a little girl in the 1950s, it would not have been possible for me to say, I want to be an anchorwoman when I grow up."
In 1976, during the national TV debate between President Gerald Ford and challenger Jimmy Carter, she received nationwide attention. During the next year, she left Channel 3 and moved to NBC-TV's Washington bureau where she covered the United States Senate and later anchored the weekend newscasts over the network.
During her NBC-TV years, Jessica substituted as co-host of the network's morning broadcast, "The Today Show." She also filled-in for Tom Snyder on "The Tomorrow Show." Tom was also an anchor at Channel 3 on "Eyewitness News."
Winner of four Emmy, Jessica Savitch was married to Mel Korn of the Korn Advertising Agency on Sunday, January 6, 1980. By November, the couple had separated. A half year later, she married Donald Payne, a doctor. Less than five months later, Payne was dead by his own hand.
Public television had Jessica do some of their 1983 "Frontline" broadcasts. In 1983, NBC replaced her Saturday appearance on the network's TV newscast with Connie Chung.
On Sunday, October 23, 1983, Jessica Savitch had dinner with Martin Fischbein, Vice-President of the New York Post newspaper. In New Hope, Pennsylvania, after eating dinner, their car drove into the nearby canal. Both died that evening. On Friday, November 17, 2006, Jessica Savitch was inducted into "The Broadcast Pioneers of Philadelphia's Hall of Fame."

From the official archives of the Broadcast Pioneers of Philadelphia
Written and researched by Broadcast Pioneers member Gerry Wilkinson
Photo is copyrighted by NBC
Special Thanks to Lori Savitch, Jessica's sister
© 2006, All Rights Reserved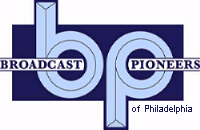 The e-mail address of the Broadcast Pioneers of Philadelphia is pioneers@broadcastpioneers.com