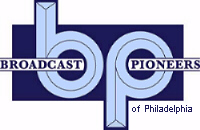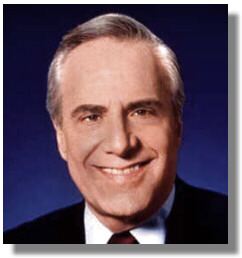 Larry Kane
KYW-TV Publicity Photo
2001

Broadcast Pioneers member Larry Kane is sometimes called "the dean of Philadelphia television news anchors," and has been one of the market's most respected broadcast journalists for more than 30 years.

This Emmy Award-winning newsman has interviewed a virtual who's who of newsmakers throughout his illustrious career. Early on, Larry was famous for traveling with the Beatles.

Much of what happened behind the scenes in those interviews is written about in his first book, Larry Kane's Philadelphia. The Temple University Press published it in 2000. Larry is currently working on a second book telling about his experiences as the only American journalist to travel with the Beatles during their 1964 and 1965 tours of the United States. It will be published by Running Press Book Publishers.

By the way, "Larry Kane's Philadelphia" was the two millionth volume of book acquisitions by the Temple University Library System.

Prior to joining KYW-TV on January 3, 1993, Larry Kane was the 6 and 11 p.m. co-anchor at WCAU-TV, Channel 10 since 1978. Before that, he anchored the 11 p.m. newscast for WABC-TV in New York during which time he also anchored some of the ABC-TV network's nightly "Newsbriefs." While working in NYC, Larry continued to live in the Delaware Valley. Before that, he had been the anchor for Philadelphia's WPVI-TV for eight years. He was the original nightly anchor for "Action News." It was he, who thought up the phrase, " but the big story is." This line is still used by Channel 6 thirty-two years later. Larry and Action News started on the Philadelphia airwaves on Monday, April 6, 1970. Within a year, Larry, Sportscaster Bill White and weatherman Francis Davis would be propelled from last to first place in the television ratings.

KYW-TV's website said in 2002: Kane has covered politics and government in depth both in Philadelphia and nationally throughout his career, including virtually every national political convention since 1964 and every Presidential inaugural since 1973. His assignments have included the Middle East peace talks; the return of the American hostages to Wiesbaden, West Germany; the devastating earthquake in Naples, Italy; the 1987 Superpower Summit between Reagan and Gorbachev, and an in-depth interview in Poland with Solidarity Leader Lech Walesa.

In 1985 Kane was honored with the prestigious Alfred I. duPont-Columbia University Award for their coverage of the confrontation between Philadelphia Police and the radical group MOVE. It resulted in the burning of a West Philadelphia neighborhood seen live throughout the area. It was broadcast on May 13, 1985 by Channel 10, an organization that received many awards for its continuous coverage. (If you taped it off the air, The Broadcast Pioneers of Philadelphia is looking for someone to donate a copy of that coverage for our archives).

Born on Wednesday, October 21, 1942, Larry began his career in broadcast journalism in Miami, Florida at the age of 15. He was first at WQAM and later at WAME and WFUN. Kane came to Philadelphia in the September of 1966 as an anchor for WFIL Radio (just before they went rock). The next year, Larry also added duties as a general assignment reporter for its sister television station, WFIL-TV, Channel 6.

While at WAME, Larry was the first U.S. news correspondent to break the story of the 1961 Bay of Pigs invasion of Cuba. He was also the only American reporter allowed to travel with the Beatles in their history-making North American tour of 1964. Larry has the tapes of his interviews and they are not for sale.

When Kane joined KYW, he, at first, had to limit his activities to KYW NewsRadio and his weekly prime time TV newsmagazine, "The Bulletin." Later, after his no compete cause from WCAU-TV ran its course, he took over the anchoring duties at Channel 3.

Recognized as a leading proponent of the rights of the handicapped and disabled, Larry Kane is campaign chairman of the Delaware Valley Multiple Sclerosis Society. Larry's mother, Mildred Kane, passed away from the disease.

Kane resides in suburban Philadelphia with his wife, Donna. Larry proposed on Valentine's Day 1970 (the same day Channel 6 offered him the anchor position) and they were married a few months later on May 24 of that year. They met while both were working at WFIL. Donna, a student at Temple University worked at the station on a part-time basis in their business office.

They have two children, Alexandra, who is pursuing a career in public relations here in Philadelphia, and Michael, a former TV news producer, now a broadcast agent in New York City working just blocks from Larry's old WABC-TV studios.

In 1994, the Broadcast Pioneers of Philadelphia inducted Larry Kane into our Hall of Fame. On Friday, November 22, 2002, our organization presented Larry with our "Person of the Year" award.

From the official archives of the Broadcast Pioneers of Philadelphia
Photo & some bio information courtesy of KYW-TV
Compiled and researched by Broadcast Pioneers member Gerry Wilkinson
© 2002, All Rights Reserved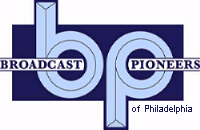 The e-mail address of the Broadcast Pioneers of Philadelphia is pioneers@broadcastpioneers.com