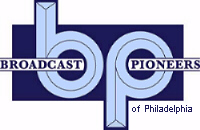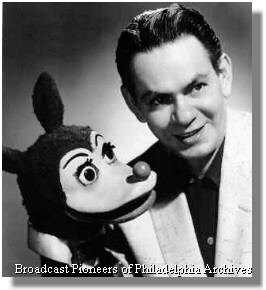 (left to right) Bertie the Bunyip and Lee Dexter
Official WPTZ Photo
1954

In 1950, local artist and cartoonist, Pete Boyle started to put together a kid's program on Channel 3, then WPTZ. He decided to bring his old Australian buddy Herbert Dexter into the fold. Dexter created the puppet used on Pete's show, Snoopy (sometimes called Snooper) the Squirrel. Herbert is better known to Philadelphians by his middle name, Lee.

Lee Dexter is best known for his character of BERTIE, THE BUNYIP. What's a bunyip? Well, Lee Dexter, who was born in 1905, said it is "really an Aborigine good spirit." According to Dexter, bunyips look strange because they were at the end of the line when God created animals. They got all the leftovers - the bill of a platypus, upright ears of a kangaroo, a bubble nose and the scraggly fur of a puppy. Woolly Bertie had a red nose and wore a red-and-white polka dot tie and was loved by children everywhere. Dexter made Bertie out of spare animal parts left over from other creations. Little did he realize that Bertie would be the most famous of all.

We, of course, also remember the busybody, Nixie the Pixie, Humphrey the white rabbit (he wore a black cape), Winnie the Witch, Poochie the Pup and those terrible twos, Fussy and Gussy who were always outwitting the top-hatted villian, a fox named Sir Guy de Guy. Dexter in all seriousness once told a reporter that the character was named after the TV Guide (an early sponsor), Sir Guy de Guide. They all lived in a mythical village called "Bunyipville." For a decade and a half, it was a staple of Sunday morning television airing on Channel 3 from 11 am until noon (it premiered on Sunday, July 26, 1953). It was a good programming move as Bertie was on for an hour. The second part of the show was opposite WCAU-TV's hot property, The Children's Hour with Stan Lee Broza (first President of the Broadcast Pioneers of Philadelphia).

Channel 3 was hoping that the kids audience would keep the TV set tuned to Channel 3 and not have the audience leave half way through the program. It was a good counter programming move. Channel 3's audience increased during the entire hour. Little did Dexter know that his show would be the source of changed Sunday School times.

During some of this time, Bertie was also on Saturdays too. There was also a daily program. In August & September of 1954, the Monday thru Friday show was from 4:30 to 4:45 pm. They showed cartoons in between the sketches. Many times, children appeared as guests on the broadcasts. For awhile, the Sunday show was moved a half-hour earlier and ran from 10:30 am to 11:30 am. Then it was moved by Channel 3's Program Director (who was still host of The Children's Hour on WCAU TV & Radio) Stan Lee Broza dead smack against the Children's Hour in the 11:30 am to 12:30 pm time slot.

On December 24, 1956, some interesting things were happening at Channel 3. Stan Lee Broza, had come over from a lifetime career at WCAU to be Program Director of WRCV-TV. He continued to host the Children's Hour on WCAU Radio and TV. (Sounds like there might have been a conflict of interest there). The long running "Let Scott Do It" with Alan Scott, Broadcast Pioneers member Jane King and Mr. Rivets, portrayed by Broadcast Pioneers member Joe Earley, was dumped and replaced by a weird 35 minute disc jockey show entitled "Let Scott Play It." Fun House was moved from 6 pm (then against "Starr Theater" since October of 1955) to 5:30 pm. Fun House would then be finished before Sally Starr's program of half-hour western shows like "The Lone Ranger" hit the air.

About a month later, Pete Boyle announced he was leaving the show because of the earlier time period. (It's possible that Pete was forced out). On Monday, February 4, 1957, Alan Scott took over a "permanent" host. He was still doing "Let Scott Play It" in the mornings. Five days later, both shows were gone and he resurfaced shortly afterwards doing the station's weathercasting on the weekends. Lee Dexter and his Bertie the Bunyip gang took over the show on February 11, 1957. Boyle said he was going west to appear in the movies, but a couple months later, he was back and eventually re-joined Channel 3.

Joe Earley (Mr. Rivets on Channel 3's "Let Scott Do It") said: "...Boyle and Dexter were not staff, just contracted, if at all, for their individual shows."

Owners came and went, Philco, Westinghouse, NBC-TV and again Westinghouse, but Bertie was still there. Suddenly, the station made the decision (for economic reasons) to cancel the program, despite continued high ratings and viewership. Bertie's production costs had become too expensive. KYW-TV believed that children would still watch the TV for cartoons, but which would be much cheaper. Dexter was reported to have been bitter about his firing from Channel 3. He said that by then corporate types had taken over the reins of local TV from the technicians, artists and managers. He stated that no longer would kids television be instructive or entertaining. Its sole purpose would be as a profit center.

In 1966, the program moved to WPHL-TV, Channel 17, on the air at that time for just a year. It lasted only a few months and was cancelled. It was just too expensive to produce. But that couldn't kill Bertie the Bunyip for two more decades, Lee and his wife, nicknamed Sunny, performed at malls and kids shows. While most of us will remember Lee as the creator of Bertie the Bunyip, he was also a local DJ on WPEN during the fifties, the same time era when Bertie was in its prime.

Born and raised in Melbourne, Australia, Dexter had intended to become a teacher. That is, until he saw a ventriloquist at a performance in Sydney in 1928. So long teaching, hello vaudeville. Quickly he discovered his talent for ventriloquism matched his fervor. His nephew, Edward Hudson of Cape May, NJ said that Lee stole his brother's dummies and stowed away on a ship for Great Britain. In England, he hooked up with a dance company and toured the United States.

During the 1930s, with a life-size puppet named Jerry McGinney, he traveled the vaudeville circuit with Bob Hope, George Burns, Eddie Cantor and others. Tall and thin, he had a fragile build. He was also a heavy smoker. The combination ultimately affected his vocal cords and his voice became hoarse, and he could no longer control the lip muscles needed for ventriloquism. He quit vaudeville after towards the end of the forties and settled in Philadelphia with Marie Therese "Sunny" Scullin, one of the tap-dancing Scullin Sisters. He met and married here while he was in the Navy and she was entertaining troops with the USO in San Diego.

Dexter was also a master of mechanics. He had a workshop in the back of his Bala Cynwyd home where he made heads for puppet and rebuilt and restored puppets for Edgar Bergen and Paul Winchell among others. Lee Dexter developed his own system of molding rubber and plaster of Paris together to create heads that allowed puppet masters to get a greater facial expression from their dummies.

Ironic that such a beloved TV kids host would have no children. Herbert Lee Dexter passed away at the age of 86 on June 17, 1991 from emphysema and Alzheimer's disease. A decade before, Lee had two kinds of cancer removed from his stomach. At the time of his death, a quarter of a century after leaving television, Channel 3 would still get a hundred requests a year for photos of Bertie, Lee and the gang. Bertie would always say, "Remember kiddie-kiddies, Bertie always loves you." Well, remember Lee, Philadelphia will always love you. After all, we are the city "that loves you back."

Evelyn Carlson, a visitor to our website e-mailed: I was commenting to our kids that sometimes our Australian Cattle dog (a Blue Heeler) named Swirley, reminds me of Bertie the Bunyip. It took awhile, but I found your site with pictures. Thanks for the memories. I used to watch "Bertie the Bunyip" as a child (I'm 48 now) in Wilmington, Delaware where we received Channel 3 from Philadelphia. I can remember loving Sunday mornings because that's when Bertie the Bunyip came on. Thanks for having the pictures.

Mike Jawer, a visitor to our website is the son of Bob Jawer, one of our members. He e-mailed: I just want to say that I've enjoyed your website and learned a few things rummaging around.... You've done quite a job researching and ...some have triggered recollections. For example, I didn't really know who or what Bertie the Bunyip was. From hearing my dad mention him once or twice when I was young, I just figured he must have been a figment of my dad's imagination!

An ad for "The Big Rascals" in January of 1960 says: Bertie the Bunyip, Nixie and Pixie, Hugh Carrot Foot and all their puppet friends add a wonderful world of entertainment to a magical hour of fun and films! Kids will laugh out load and you'll smile and even chuckle a little yourself! Enjoy Lee Dexter and all his friends every morning. It's one of Philadelphia's most charming and wholesome shows. WRCV-TV, Monday thru Friday 9 to 10 am. Though the ad said 9 to 10 am, it actually ended at 9:55. At that time, there was five minutes of news delivered by Bob Bradley. Bob followed Bertie and the gang on Sundays, too. However, Bob portrayed Bucksin Billy in that time period.
On Friday, November 16, 2007, Lee Dexter was inducted into the Broadcast Pioneers of Philadelphia's "Hall of Fame."

--------------------

Known TV Time Periods

Premiere of Bertie the Bunyip (Sunday, July 26, 1953 - 11 am to 12 noon)
July 12 to September 1954 - 4:30 pm to 4:45 (daily) (Bertie the Bunyip)
February 1957 - 5:30 to 6 pm (daily) (Bertie the Bunyip)
July 6, 1958 - 11:30 am to 12:30 pm (Sundays) (Bertie the Bunyip)
January 16 to January 23, 1960 - 8:30 to 9:30 am (Saturdays) (The Big Rascals)
January 6, 1960 to April 29, 1960 - 9 am to 9:55 (daily) (The Big Rascals)
June 5, 1960 to July 17, 1960 - 10:30 am to 11:30 am (Sundays) (Bertie the Bunyip)
July 18 to September 23, 1960 - 9 am to 9:55 (daily) (Bertie the Bunyip)
July 23, 1960 to September 10m 1960 - 8 am to 9 am (Saturdays) (The Big Rascals)

From the official archives of the Broadcast Pioneers of Philadelphia
Written and researched by Broadcast Pioneers member Gerry Wilkinson
Photo from the official station archives of KYW-TV, Channel 3 in Philadelphia
© 2006, All Rights Reserved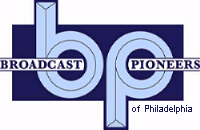 The e-mail address of the Broadcast Pioneers of Philadelphia is pioneers@broadcastpioneers.com