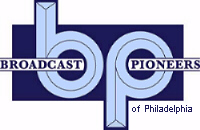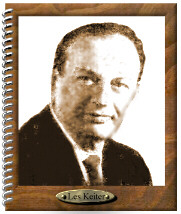 Les Keiter
WFIL-TV Publicity Photo
1967

Les Keiter was Sports Director of WFIL-TV from 1963 to 1970. Keiter was born on April 27, 1919. He attended the University of Washington in the late thirties. It was in Seattle where he met and married Lila Hamerslough. They were married on September 9, 1948. Lila is a big sports fan. In fact, she was sports editor of her high school newspaper. One of their first dates was to see the minor league Seattle Rainiers baseball team. The couple first moved to Hawaii in the year they were married. There Les Keiter did baseball re-creations, something that was common in those days. He sometimes did two games or more a day, depending on the schedule and who was playing.

He is probably one of the most well-known sportscasters of all-time. Keiter announced numerous national and international sports events for major radio and television networks including the NFL, the NBA and Major League Baseball. Between 1956 and 1985 he announced twelve championship heavyweight fights for ABC and Mutual. He came to Philadelphia from New York City. He was the sportscaster for the New York Giants from 1954 to 1962 and also for the New York Knicks from 1955 to 1962. In 1968, while working at WFIL-TV, he announced Olympics coverage for Mutual radio.

Finally, Les moved back to the 50th state, Hawaii, where he became the sports director at KHON-TV, Channel 2, the FOX station in Honolulu. From 1971 to 1979 Keiter was the "Voice of the Islanders", the island's Triple A Professional Baseball team. Les has appeared in an episode of Hawaii Five-O, the Jack Lord TV series. He has written an autobiography called Fifty Years Behind The Microphone, and a copy of it is on permanent display at the Baseball Hall of Fame.

Les was retired from television and radio and lived in Kailua, O'ahu. He kept involved in the local sports scene by serving as the media relations coordinator for Aloha Stadium in Honolulu. The Keiters have five children and eight grandchildren. Les passed away on Tuesday, April 14, 2009 just weeks before his 90th birthday.
On Friday evening, November 22, 2013, Les Keiter was inducted into the Broadcast Pioneers of Philadelphia's "Hall of Fame."

From the official archives of the Broadcast Pioneers of Philadelphia
Written and researched by Broadcast Pioneers historian Gerry Wilkinson
© 2009 & 2013, Broadcast Pioneers of Philadelphia
All Rights Reserved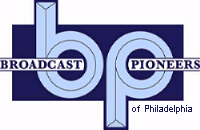 The e-mail address of the Broadcast Pioneers of Philadelphia is pioneers@broadcastpioneers.com