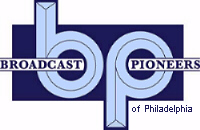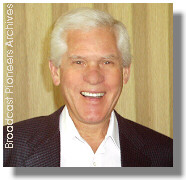 Marc Howard
at the Bala Golf Club, Philadelphia
Wednesday, March 16, 2005

Broadcast Pioneers member Marc Howard has been anchoring news and reporting here in Philadelphia from the summer of 1977 until Friday, November 30, 2007. It was 1977 when he came to the area and joined WPVI-TV and "Action News." Six years later, in 1983, he and Lisa Thomas-Laury started co-anchoring the 5 pm, hour long Action Newscast.

Before Philly, Howard worked in New York City for WPIX. He also worked for a broadcaster in Hartford, Connecticut, and other stations.

Starting in 1953 at WPIC (790 on the AM dial), in Sharon, Pennsylvania (Mercer County) while a senior in high school, he continued to work in Sharon and later in Youngstown, Ohio while attending Youngstown State University. He was graduated in 1964 with a degree in Philosophy and Mathematics.

Marc met his wife, Susan Brooks Howard, at Channel 6 where she worked as a television producer in the early '80s. Susan switched from producing news to oil painting several years ago. They live in Center City, Philadelphia with a pet African Gray Parrot named Bogie.

Howard has been a jogger for 40 years. He ran the Boston Marathon in 1968. Often, Marc can be seen jogging city streets doing as much as 20 miles in a seven day span. Marc loves opera, but it is reported that he only sings in the shower.

Marc's last day on WPVI was Wednesday, August 21, 2002 even though his contract ran to January 2003. On Monday, January 6, 2003, he took over as the sole anchor for the 11 pm KYW-TV newscast. Howard was one of the few Channel 6 air personalities without a "no compete" clause in his contract. That clause would have prevented him from starting the Channel 3 job right away. In September of 2003, Marc was moved to the new 4 pm newscast and Larry Mendte took over the 11 pm duties. Marc Howard, by the way, was born on Saturday, February 13, 1937. He retired at the end of November of 2007.

From the official archives of the Broadcast Pioneers of Philadelphia
Photo originally donated by Broadcast Pioneers member Gerry Wilkinson
Researched and written by Broadcast Pioneers member Gerry Wilkinson
© 2008, Broadcast Pioneers of Philadelphia
All Rights Reserved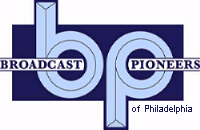 The e-mail address of the Broadcast Pioneers of Philadelphia is pioneers@broadcastpioneers.com