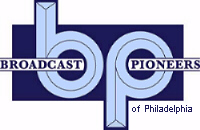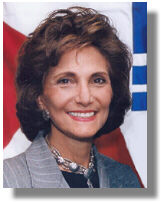 Marciarose Shestack
Broadcast Pioneers member Marciarose Shestack is a trailblazing broadcast journalist. Hailed by McCall's Magazine as the outstanding woman broadcaster in the United States, in 1971. She became the first woman in the country to anchor a prime time daily news in a major market (frequently topping Walter Cronkite in the ratings).

In addition to her many years of broadcasting activities, and as an award winning talk show host, documentary film maker and new anchor, Marciarose also wrote a three times a week column for the Philadelphia Inquirer.

She has won recognition as a civil leader for her many pro bono projects, and she is an active member of the Board of many of Philadelphia's leading cultural, educational and civil institutions. She was recently the subject of one chapter of "Indelible Images: Women of Local TV," published by Iowa State Press.

Born in St. Louis, daughter of Mark and Clara Schleifer, Marciarose grew up in New York City. She attended Emerson College and Northwestern University, receiving her B.A. in Communication and Theater. She holds a Masters Degree with Honors from Louisiana State University in the same field. At the University of Pennsylvania, she was a Fels Scholar and University Scholar in the doctoral program in Political Science.

Marciarose is a rare combination of authority without intimidation. Her style is warm and knowledgeable; her hallmark is credibility, and the ability to engender great loyalty from her viewers. As an experienced News Anchor and Talk Show Host, she is comfortable and effective handling the widest range of subject matter. Her particular interests, however, include politics and the world of arts and education.

In 1954, Marciarose became part of the university student panel of Junior Press Conference, later re-titled College Press Conference, which originated from WFIL-TV, Channel 6 in Philadelphia and was carried live over the ABC Television network.

In the sixties, her Noon Eyewitness News Program for KYW-TV, Channel 3, in Philadelphia, combining news and live interviews, achieved a more than 50% share of the market for many years.

She started on KYW-TV (then WRCV-TV) on Saturday. June 29, 1957 producing and narrating a documentary series called "Concept." The show aired Saturdays from 1:30 to 2 pm. From the very first show, it was broadcast in color. A description of the program in TV Guide said: The activities of a major university will be the format of this new education series, in association with the University of Pennsylvania. Marciarose, former "Junior Press Conference" panelist will be the hostess.

Marciarose went on to anchor the Noon News, initially with Tom Snyder, to host the daily 60-minute, "Marciarose Show," and to serve as the station's film and theatre critic and cultural Affairs Editor. She was one of 14 American professional women selected to visit The People's Republic of China, shortly after President Nixon opened relations with that country. There she had an unprecedented three and one-half hour interview with Madame Chou-En-Lai.

The recipient of numerous awards, she was given the Villanova University St. Augustine Award for Outstanding Communications Journalism (the first woman so honored). Her work in the documentary field also won her the coveted DuPont Award, the Ohio State University Award for Public Affairs Broadcasting, and the Women in Communications Award for a PBS program on musician David Amram.

In 1975, she left Philadelphia to anchor her own 90-minute News/Talk Magazine show, "Sunday," for NBC's flagship station WNBC-TV, Channel 4, in New York, interviewing a wide range of outstanding personalities in politics and the arts - from President Jimmy Carter to artist Louise Nevelson. She also appeared on the 6:00 o'clock news, "NewsCenter 4."

During the 1980s, she worked as a freelance television journalist. She hosted and co-hosted several PBS network programs, including "an Analysis of President Reagan's Economic Policies," "An Examination of World-Wide Terrorism," and the "July 4th Salute to the Nation's Bicentennial Birthday." For four years, she also co-hosted WHYY's fundraising efforts in Philadelphia (sometimes with Broadcast Pioneers member Gene Crane) and made several national appearances on the "Tomorrow" show with Tom Snyder.

In addition to her broadcast activities, from 1974 to 1978, Marciarose wrote a popular column for the Philadelphia Inquirer called Marciarose, dealing with personalities in the news. Marciarose has also written Op-ed articles for the Inquirer, The Evening Bulletin and other newspapers. On Friday, November 19, 2004, Marciarose Shestack was inducted into our "Hall of Fame."

She is a frequent lecturer, moderator and commencement speaker and, in 1991, wrote the forward to Ron Avery's book "Beyond the Liberty Bell."

Marciarose served as President of the Philadelphia Developers Alliance from 1986 to 1989. When Philadelphia's leading business developers organized to promote Philadelphia and encourage national and international business corporations to locate corporate, regional or divisional headquarters in Philadelphia, they chose Marciarose Shestack as their spokesperson. The Alliance organized a Consortium consisting of developers, utilities and the City of Philadelphia.

She met with business leaders around the country, developed and authored brochures featuring Philadelphia, brought site developers to the city and worked with Philadelphia's developers to encourage new business entrants to Philadelphia, to help fill the offices created by the dynamic building growth in Center City.

Marciarose has been a member of the Greater Philadelphia Economic Development Coalition Marketing and Attraction Committee. She also served on the Advisory Committee of the Philadelphia Finance Association.

She has also served as a strategic marketing and media consultant for Bloomingdales, Estee Lauder and other companies.

For the past 34 years, Marciarose has been a member of the Board of Directors of Vestaur, a closed-end investment company on the New York Stock Exchange.

Long active in a multitude of civil causes, Marciarose currently is an active member of the Board of Directors of the Mann Center for the Performing Arts and the Marian Anderson Award Committee. She was elected for an unprecedented 15 terms as the public member and only non-architect on the Board of Directors of the Philadelphia Chapter of the American Institute of Architects and, in 2001, they named her an honorary member of the A.I.A.

She is on the Advisory Board of The World Affairs Council and has served as its Vice Chair. She also served on the Board of the City's Anti-Graffiti Network and as a member of the Mayor's Task Force to Restore City Hall.

As Co-Chair of the William Penn Restoration Committee, she devised the "Free William Penn" campaign and spearheaded the campaign to raise $1.2 million dollars, to restore, preserve and "free" the symbol of the City from scaffolding, in time for the celebration of the Bicentennial of the Constitution.

President Carter appointed her to the Judicial Nominating Commission for the U.S. Court of Appeals for the Third Circuit. She was also appointed by the Democratic Congressional Caucus to the Committee to create and negotiate a debate between the Democratic presidential primary contenders in the 1984 presidential race.

For many years, Marciarose has been a member of the three-person College Scholarship Award Committee of the United Steelworkers of America.

Among the Boards on which she has served, in addition to those listed above, are: Moore College of Art and Design, WHYY-TV (as the Mayor's representative), International House, Planned Parenthood, International Visitors Center, St. Agnes School of nursing and The Philadelphia Ranger Corps.

Marciarose has been honored by dozens of organizations for her civic leadership and broadcasting achievements. Her most passionate committment is to the organization, Cure Autism Now raising funds for medical research to find a cure for Autism. Her grandson Dov is autistic. Cure Autism Now was founded by Marciarose's son Jonathan.

Marciarose is married to Jerome J. Shestack, a prominent Philadelphia attorney and past President of the American Bar Association. The Shestacks have two children: Jonathan, a movie producer in Los Angeles ("Air Force One"), and Jennifer, a fragrance buyer for Bergdorf-Goodman.
From the official archives of the Broadcast Pioneers of Philadelphia
Photo originally donated by Broadcast Pioneers member Marciarose Shestack
Test written by Broadcast Pioneers member Gerry Wilkinson
All Rights Reserved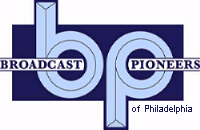 The e-mail address of the Broadcast Pioneers of Philadelphia is pioneers@broadcastpioneers.com