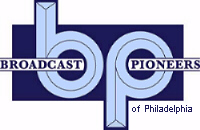 KYW Radio's website once said: Mark Drucker combined an off-the-wall sense of humor with sharp production skills to create a unique presence here on Newsradio…. "He didn't come from a journalistic background as far as, 'Here's how you do the news.' He came from a background -- I'm a radio guy and here's how I would like to hear the news get done. And it worked." Mark interviewed just about everyone from Paul McCartney to Pete Townshend to Arnold Schwarzenegger to Carlos Santana and even David Rockefeller.

However, he was introduced to Philadelphians as "Mark the Shark" on John DeBella's "Morning Zoo" on WMMR in the 80s. DeBella and Drucker worked together in New York at WLIR-FM and when John brought the Zoo to Philly, he dragged along Drucker. Locals will think back to when Drucker delivered his daily WMMR news from "The Shark's Cage" (1984 to 1990). Mark said with the station until 1993 as News Director.

DeBella said of Drucker: The best way to describe Shark was as a decent, gentle soul…. Everybody in that Morning Zoo group were oddballs. That's what made him special. DeBella and Drucker grew up 4 blocks away from each other in Queens.

In 1993, Drucker co-hosted and produced the syndicated radio vehicle (1993 to 1996) for Philadelphian David Brenner, who was our "Person of the Year" in 1984 and is a member of our "Hall of Fame." Mark and David would still, from time to time, get together for a round of golf. Brenner called Mark Drucker "Brilliant!"

Mark Drucker is also remembered as a fill-in guy and substitute host on Dick Cavett's syndicated talk show.

Drucker also worked at WDRE and WWDB and came to KYW Newsradio in 1997 on a part-time basis bringing with him numerous awards including twice the "Best Radio Sound" category from the Pennsylvania Associated Press Broadcasters Association. Eventually Drucker went full-time as KYW. His entertainment reports for the station were called "The Buzz."

Born in January of 1957, Drucker was graduated from New York's City University in 1978 with a Bachelor of Arts degree. He was immediately hired by the Program Director of a suburban soft rock station. PD was Howard Stern. Occasionally, Drucker taught adult education classes in radio journalism at a New Jersey college.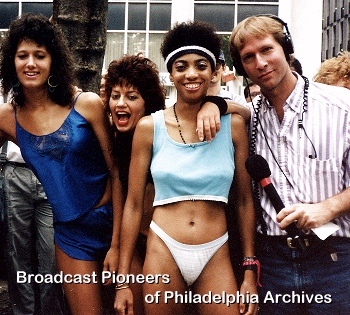 Mark Drucker covering the Underwear Races
(hard work but someone's got to do it)
John Morrison of the Philadelphia Inquirer said of Drucker: Drucker's voice was more like that of the guy next door. No dulcet tones, no rumbling baritone… What made his voice memorable was not what it sounded like, but what he said.

Tracey Russell, KYW Newsradio's news director stated: He had an amazing knack for bringing out things from the man on the street… but Mark could do it by putting them at ease and making them laugh, and he could get really honest comments from them…. He was just a really funny, sweet, sensitive man.

Drucker passed away at the age of 48 on Wednesday, February 23, 2005 from melanoma, a form of cancer. He stopped working full-time for 1060, KYW Newsradio in September 2004 after receiving the diagnosis. He filed his last report in December of 2004.
From the official archives of the Broadcast Pioneers of Philadelphia
© 2009 & 2015, Broadcast Pioneers of Philadelphia
All Rights Reserved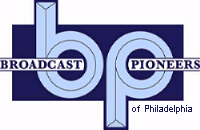 The e-mail address of the Broadcast Pioneers of Philadelphia is pioneers@broadcastpioneers.com