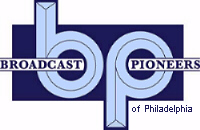 OUR MONTHLY NEWSLETTER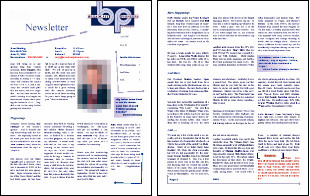 For decades, the Broadcast Pioneers of Philadelphia has been issuing a monthly newsletter to our members. The motivating force behind our newsletter for 22 years was a guy everyone would be familiar with if you watched Channel 6. He's a former president of our organization, an honoree in our Hall of Fame and was a member of our Board of Directors until his death in August of 2008; Paul Norton.
Paul passed away on August 7th of this year. He would have wanted the newsletter to continue and it will. Our new newsletter editor is Frank Stone, a member of our board of directors. While no one could ever replace Paul Norton, Frank Stone will try his best and he hopes to live up to the high standards set by Paul.

Each month, the Broadcast Pioneers of Philadelphia presents our newsletter to its members and the public at large via our website. The website version is presented on a month delay.
We now offer archived versions of our newsletter. Check out the archive!
From the official archives of the Broadcast Pioneers of Philadelphia
© 2015, Broadcast Pioneers of Philadelphia
All Rights Reserved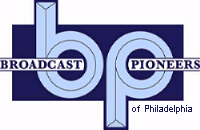 The e-mail address of the Broadcast Pioneers of Philadelphia is pioneers@broadcastpioneers.com