| | |
| --- | --- |
| | Broadcast Pioneers of Philadelphia is a federally recognized, state chartered 501(c)(3) non-profit organization serving the Philadelphia Broadcast Community since January of 1962. |
January Luncheon
The Bala Golf Club
Wednesday, January 21, 2015

Meet & Greet at 12 noon!
Lunch at 12:30 pm
Ratecard: $28 per person!

PLEASE RESERVE NOW!
CALL (856) 365-5600!
rsvp@broadcastpioneers.com
Another "Third Wednesday" Luncheon!
Wednesday, January 21st!
"A Tribute to Bill Campbell!"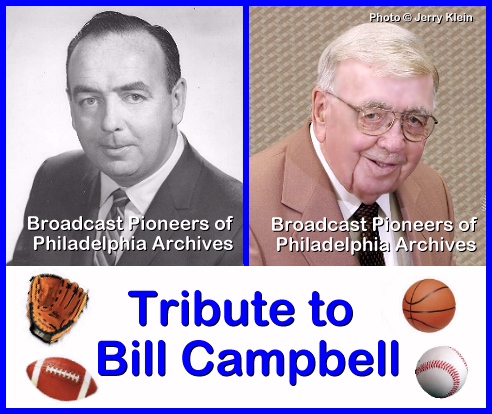 No reason to wait for the 7th inning stretch. You can have all the excitement and fun is right here from the very beginning. Our next luncheon is a tribute to Bill Campbell, a legendary broadcaster for two-thirds of a century.
We are still working on all the details for the luncheon. Even so, we want to tell you a little about what will be happening, so you can reserve that date on your calendar.
Our MC for the afternoon is Campbell family friend and Broadcast Pioneers Member Bill Roswell, Director of Digital News and Media for KYW Newsradio.
Some of scheduled our speakers (in alphabetical order):
Dan Baker, former Eagles and current Philadelphia Phillies stadium announcer
Sam Carchidi, Inquirer sportswriter who also wrote a book about Bill Campbell
Ray Didinger, award-winning sports guy and a member of the Football Hall of Fame
Tom Lamaine, former sports guy and meteorologist for KYW-TV, CBS 3
Joe Pellegrino, former Sports Director for Action News and TV10 Sports Guy
Merrill Reese, GM of WBCB Radio and the voice of the Philadelphia Eagles
Chris Wheeler, former on-air Phillies announcer and Color Commentator
This all takes place at the beautiful and historic Bala Golf Club, 2200 Belmont Avenue (across the street from the state police) in the Wynnefield section of Philadelphia. Only minutes away from Channels 6, 10 and 17 and the radio stations in Bala Cynwyd. Call now for reservations. (856) 365-5600! Don't miss this one!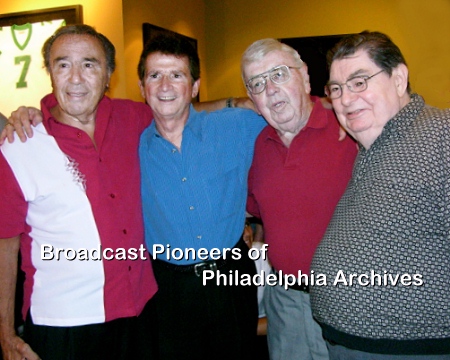 (Left to right) Members Pat Delsi, Tommy McCarthy, Bill Campbell & Kal Rudman
Broadcast Pioneers Tour of CBS Radio in Bala Cynwyd
WOGL Radio
Tuesday, July 29, 2008
Plenty of FREE parking. Our luncheons are open to all our members, their guests and any person in the industry or associated fields, whether active or retired. You do NOT have to be a member to attend.
The cost is only a donation of $28 (or more) per person! In order to speed up check-in at the luncheon, it would help if you had exact change or your check already written. Checks can be made payable to the Broadcast Pioneers of Philadelphia.
If you would like to add a few dollars extra, we would appreciate it. It would help us with all the important work we are doing. Thanks!
WE'LL BE PROUD TO SEE YOU IN THE CROWD!

Visit Our Website Often - http://www.broadcastpioneers.com
You should check our website often on the front page (above) for important information!
Check out of Facebook Page - http://www.broadcastpioneers.com/facebook
There are things on our Facebook Page that are NOT on our website (like our vintage photo of the week)
Tune in to our YouTube Channel - http://www.broadcastpioneers.com/youtube
Our YouTube Channel has all our luncheons, exclusive interviews and archival material

WELCOME NEW MEMBERS:
FULL MEMBERS:
You may be more familiar with his writing than his voice (unless you have a long memory). Jonathan Takiff started in the industry in1971. He is currently the music and technology columnist for the Philadelphia Daily News. He was with WMMR from 1971 to 1980 and then at WYSP until 1982. Jonathan has been with the Daily News for 44 years. He went to Friends Select and the University of Pennsylvania.
Since 1957, Gerry Granahan has been entertaining people with his many hits. Remember his hit "No Chemise, Please"? He was also the lead of Dickey Doo and the Don'ts. Hits like "Click, Clack" and "Ne Ne Na Na Nu Nu" date from the late fifties, as does "Remember, You Were Mine" by the Fireflies. Well, he overdubbed all the male voices himself and added friend Ritchie Adams on lead. It was a million seller.
Starting in 1967, Steve Vertlieb worked for 12 years as a film editor, cameraman, floor director, film department supervisor and occasional booth announcer at Channel 29. He also worked a couple of years at WDVR Radio, now More FM, as an announcer, assistant music director and newscaster. He has also written many articles for many different publications and has done consulting work for ABC Radio.
ASSOCIATE MEMBER:
Randall Jefferson is a new Associate Member. He is the co-host and executive producer of the "Tone and Tenor Talk Radio Show." Al Berry is his co-host on the broadcast that airs from 2 pm to 3 pm every Friday on WWDB (Am 860). The program sets the tone by "agreeing to disagree and every voice shall be heard." Randall attended our big gala, our 49th annual banquet last month and decided to be part of the organization.
We are thrilled to have these new members. More than ever. We hope to see as many of our members as possible at our January luncheon. If you know anyone who you think might like to be a member of Broadcast Pioneers, please let us know. We'll send them a membership application.
DIGITAL ARCHIVAL PROJECT NEWS:
VIDEO: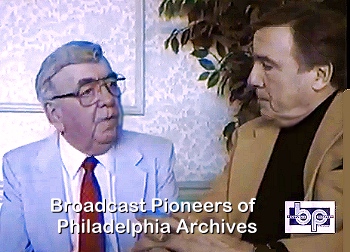 (Left to right) Bill Campbell & Pat Delsi
Williamson's Restaurant
Bala Cynwyd, PA
Wednesday, January 10, 2001
On January 10, 2001, as part of our continuing Oral History Project, Broadcast Pioneers Chairman of the Board Pat Delsi sat down and spoke with Bill Campbell about his career. Keep in mind that this was an early interview for our Digital Archival Project and was shot with one camera on VHS tape. However, despite this, we are delighted to have it.
Watch from the Broadcast Pioneers' YouTube Channel!
AUDIO:
Broadcast Pioneers member Ed Harvey was one of the first telephone talk radio hosts in Philadelphia. He had a show on WCAU Radio in the afternoon called "The Talk of Philadelphia." During the week of January 6-10, 1964, Ed was on vacation and Broadcast Pioneers member Bill Campbell filled in for him. A couple of years ago, we talked with Bill about this and he didn't remember ever filling in for Ed Harvey.
We have the 3 pm hour of Friday, January 10, 1964. Bill Campbell speaks with comic Phyllis Diller. This is a really interesting program because we all know Bill as the Dean of Philadelphia Broadcast Sports, but here we see an entirely different side of him.
Here's a sidebar on how this show survived. Ed Harvey had many of his programs airchecked. Because of this, hundreds of fantastic broadcasts are now in our archive. (Since Ed was away on vacation, we aren't sure why Ed would have had this show airchecked or how it ended up in his possession, but we're sure glad it did.)
Ed's estate donated hundreds of his tapes to be digitized and archived in our DAP, Digital Archival Project. One of the tapes contained this interview. However, at some point (an educated guess was around 1980), Ed went through his tapes and marked some of them to be erased and re-used. This was one of them. Why? Well, Ed didn't do the show and while he may have thought Bill Campbell did an excellent job, he was mainly interested in preserving his own work. Fortunately for us, the tape was never erased and survived until 2009 when we digitized the recording.
Ed often asked the WCAU engineer to take the original reel-to-reel aircheck and dub it off, removing the commercials. That seems to be what happened on this recording. The running time of this 3 to 4 pm hour was within the ball park of what it should run without commercials or the the national and local news. Therefore, we feel that this is what happened here. That's why this recording is 36:22 and has no breaks. It is one continuous segment, exactly as we found it on the reel-to-reel tape.
With all this said, let's now go back to Friday, January 10, 1964 and listen to the "Talk of Philadelphia" broadcast hosted by Bill Campbell.
Listen in Real Audio Format!
Listen in Windows Media Format!
The Broadcast Pioneers audio archive has a recording of Broadcast Pioneers member Bill Campbell speaking with Connie Mack. It's short, only about 90 seconds long. It was done on November 21, 1947, during the 85th Birthday Celebration for Mack. 61 years later (to the day), we honored Bill as our Person of the Year.
Listen with Real Audio!
Listen with Windows Media!
In our archive, we also have a longer recording of Broadcast Pioneers member Bill Campbell speaking with Connie Mack. It dates from October 27, 1948. It lasts15 minutes and was a dinner in honor of Connie Mack's 48th year managing the Philadelphia Athletics baseball team. During this broadcast, Bill also talked with Lefty Grove. Between 1929 and 1931, Grove had a pitching record of 79 wins with only 15 losses. Campbell also interviewed others, including the Commissioner of Baseball Happy Chandler. The broadcast was on WCAU Radio, which is now WPHT Radio.
Listen with Real Audio!
Listen with Windows Media!
Today's News Becomes Tomorrow's History!
(This is what our Digital Archival Project, DAP, is all about!)
IN TOUCH WITH OUR MEMBERS:
Longtime local television reporter Amy Wilen Buckman, a member of the Broadcast Pioneers, has joined IGM as Manager of Public Relations and Special Events. Buckman, who spent 25 years as a key news contributor at WPVI-TV, has assumed responsibility of all external and internal communication initiatives across IGM's three brands, The Philadelphia Inquirer, Daily News and Philly.com.
"I'm beyond thrilled to be joining the team that brings my hometown The Philadelphia Inquirer, Daily News and Philly.com," said Buckman. "I believe that the highly respected journalists and the new management team assembled by Mr. Lenfest have both the knowledge and the vision to not only keep these venerable institutions relevant, but also to grow their reach and impact in this digital age."
Last month, member Jerry Klein resigned as our Chairman of the Board. In an e-mail, he said that he wanted more time to enjoy the things he likes (he loves skiing, playing ice hockey and traveling). With deepest regrets, his resignation was accepted. Former Chairman of the Board Pat Delsi will fill the remainder of Jerry's term.
Member Debbie Lynn Elias (Ed Elias' daughter) started doing a podcast yesterday. Yesterday, Debbie tells us, "[I added] radio & podcast to my resume with Behind The Lens on AdrenalineRadio.com! Every Monday at 11 am PT/2 pm ET you can listen live for the hour to movie reviews, interviews, festival coverage and more. Don't panic! I'm not giving up any of my print or online outlets and coverage! Behind The Lens is in addition to all of that. Hope you will all give a listen and as the show moves ahead, pepper me with any suggestions or comments! And since this is "talk radio," you can also call in live during the broadcast!"
Member Ron Joseph (aka RJ) wants you to know the his RJ Disco USA can be seen on WZBN-TV, Channel 25. It airs Sundays at 5 pm. You can also watch online. Go to UStream.tv on your computer, type in WZBN, hit Search, and it will be clear as a bell. When WZBN switched from analog to digital, they moved their transmitter to Philadelphia.
We heard from the West Coast member Bunny Gibson. She tells us that she was recently in a Pepsi-Cola commercial and also on "The Haunted Hathaways," a Nickelodeon TV series. Here's a photo taken recently at a charity event. Bunny is involved with "Devoted to Youth."
Member Larry Litwin's The Public Relations Practitioner's Playbook for (all) Strategic Communicators is how-to and hands-on. It is a practical approach that weaves theory into thousands of proven communication techniques, tips, tactics, tools and strategies spread over more than 600 pages. Explanations, examples and anecdotes are in a language that appeals to experienced practitioners, college students and organization volunteers who assist with public relations, media relations, crisis communication and publicity.
A LITTLE BIT OF BROADCAST HISTORY!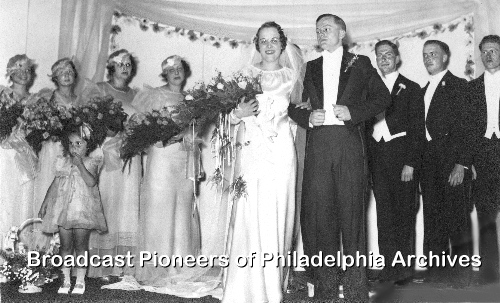 In our October and December 2014 newsletters, we ran stories about a wedding from 1934 that was broadcast on WLIT Radio here in Philadelphia. The above is an actual wedding photo of the event. We have put together all the information we have about Dr. Charles Algase and this broadcast wedding here!

Did you know...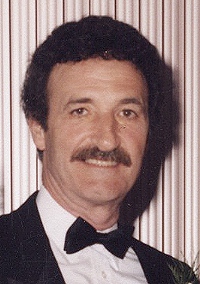 Aldo Farnese, while serving in the United States Armed forces, was a cinematographer, responsible for capturing various training implementations and filming operational procedures. He finished his time in the Army in 1955.
Aldo's older brother Andrew, an aspiring actor in Hollywood, California, was co- producing a feature length motion picture titled "The Girl in The Glass Case" with producer Merle Gould of White Knight Productions. Andrew hired younger brother Aldo as the Director of Photography. Aldo packed his bags and immediately moved to Los Angeles to work on the film.
Although the film was a flop, Aldo's knack for performing and charismatic personality caught the attention of producer Merle Gould who hired Aldo to star in his next film, "The Dead Talk Back (1957).
Aldo played Henry Krasker, a psychic researcher attempting to solve a murder by using a radio that enables him to speak with the dead. Needless to say, this film was not a critical success. However, in 1993 the popular COMEDY CENTRAL show "Mystery Science Theatre" re-discovered "The Dead Talk Back." The film has even become a current cult favorite. The real "Ed Wood."
Aldo dejectedly left Hollywood in 1959 and married his hometown sweetheart, Dolores Pignoula. Aldo's father had passed away and they moved in with mother Caroline. Aldo, a trained musician, teamed up with childhood friend and artist Anthony (Chic) Laganella to create a children's show : "Dickory Doc."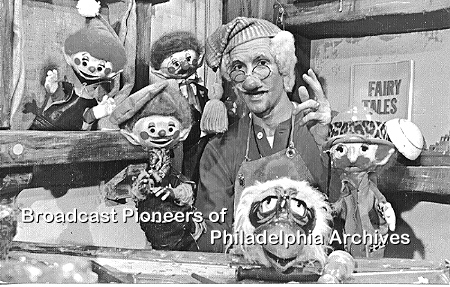 In his North Pole toyshop, Dickory Doc would make toys for Santa Claus to leave for good little children on Christmas Eve. He was assisted by his puppet elves, Choo-Choo, Professor Schnitzel, Jingle Jim, Little Jock, Mr. Bigsby, the Buka Bird and Riddles All the puppets were created by Chic Laganella.
They presented a pilot audition for the executives at Kaiser Broadcasting (Channel 48 in Philadelphia). They loved it and signed Aldo and Chic to start production of "Dickory Doc" in the fall of 1966.
The show was an instant hit throughout the Delaware Valley, and the other Kaiser affiliates in Boston and Detroit. Aldo and Chic produced two record albums under the Post Records Label in Philadelphia, "Dickory Doc & Friends" and "More Dickory Doc." Dickory Doc made several personal appearances. A highlight was being named Ring Leader in the Ringling Brothers and Barnum Bailey Circus at the Spectrum in 1969.
In 1970, Kaiser Broadcasting moved away from producing live shows and cancelled Dickory Doc while the rating were at their highest. This came as a shock to Aldo and Chic and to the Philadelphia television audience, but itdidn't stop the creative juices from flowing.
Aldo and Chic, feeding off America's fascination with the first man on the moon, developed a show that took place on a spaceship, floating through the galaxies. At the helm of the spaceship was Adam Android, played by Farnese, and he was joined by his shipmate puppets, created once again by Laganella. The show was titled "Adam Android" and it aired on WTAF 29 for three years.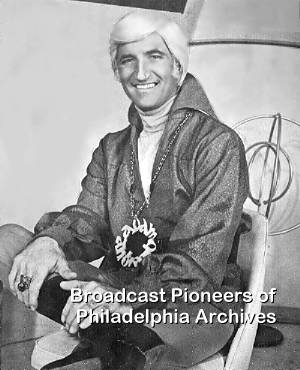 The show gained popularity with live contests where audience members could call in and win a trip to Dorney Park or a Huffy bike. One of the games was a Gerbil Race, where callers would pick a winner live. This became so popular that adults in taverns all over Philly would place bets on the winning Gerbil. To say the least, the ratings were sky high and Farnese and Laganella had another children's show hit in Philadelphia.
It was the first time in local Philadelphia television history that one performer created two different children character shows.
In 1974, most UHF channels did away with producing original live content and began to air syndicated programming from sister networks and other sources.
Aldo and Chic went their separate ways. Laganella got involved in the fine arts and Farnese slipped from in front of the camera to behind it.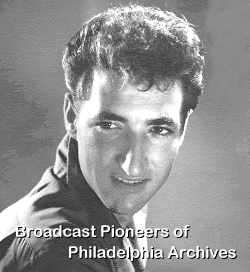 He began to work as a freelance director/producer/writer at various production houses. He did this for a few years until he had an opportunity to work as a camera operator for the Phillies, Flyers and Sixers.
Over the next decade, Aldo worked as a freelance camera operator/stage manager for shows such as Dancin' On Air, Dance Party USA and Nickelodeon's Double Dare produced at WHYY-TV.
This led to a short stint as a site producer for road Philadelphia Flyers games for Channel 57 in Philadelphia. He would occasionally appear in front of the camera on various local television commercials like "Mr. LivingRoom." His favorite was working along side Philadelphia television icon Mike Douglas, when Douglas' syndicated talk show was syndicated from Philly. In that instance, Aldo played a "man on the street" and had a funny exchange with Douglas on camera.
Another highlight was being on the production team at Channel 10 when Philadelphia native Jack Klugman performed "The Petrified Forest," a role he played in 1955. It was directed by Delbert Mann and was a proud moment for Aldo.
Aldo Farnese made a mark in Philadelphia broadcasting in front of the camera as a performer and behind it as an accomplished production technician. Aldo was born in 1936 and passed away in July 1994.

MORE DIGITAL ARCHIVAL PROJECT NEWS:
VIDEO:
(left to right) Broadcast Pioneers members Mike Strug and George Finkel
The Hilton City Avenue Hotel, Philadelphia
Friday afternoon, November 21, 2014
On the afternoon of our 49th annual banquet (Hall of Fame and Person of the Year), we sat down with Broadcast Pioneers member George Finkel for a one-on-one interview. Our host that afternoon was Broadcast Pioneers member Mike Strug (who was inducted into our Hall of Fame in 2008). George Finkel (who was going to be inducted into our Hall of Fame later that evening) was in town for the banquet. George had appeared in Playboy Magazine (in an ad) and then eventually came to Philadelphia and WFIL-TV. In 1965, he went over to WPHL-TV to do lots of different sporting events. Then he went to NBC Sports where he directed and/or produced their coverage of the Super Bowl, the Olympics and many more classic sports presentations.
AUDIO:
We are running here a complete broadcast of an hour telephone-talk interview program, "On the Line." It dates from June 1988 and aired on WRTI-FM. On the show, Broadcast Pioneers member Dr. Brian McDonough talked with Dr. Robert Buckman from Temple University Hospital. Also among the guests were Brian and Kevin Sullivan. Brian donated one of his kidneys to his brother Kevin. Brian, at that time, had just finished a walk from Chicago to Philadelphia. The walk was to make people aware of the need for organ donors. We asked Dr. McDonough to tell us a little more about the series. He said:
I think it aired on Thursday evenings at 7 pm. I hosted the show for about fifteen years and it was the forerunner to Health Talk America, syndicated nationwide and aired for another six years. Lots of fun. Guests ranged from Dr Benjamin Spock to the actress who played Cindy Brady (Susan Olsen). I will always thank Temple University for the opportunity. It was my first regular on air job, starting in 1986, and I told them I would do it as long as they wanted me and kept doing it while with KYW and Fox.
Listen in Windows Media Format!
Here's an excerpt from WCAU Radio's "Evening Edition" hosted by George Lord. This is from Monday, January 31, 1966. On the phone is WCAU Radio news reporter John Clough. During the program, they also took phone calls from listeners. We are often asked, "Why are you using just an excerpt?" The answer is quite simple. The excerpt is all we have. We consider ourselves lucky to it.
Listen in Windows Media Format!
Remember, History is ONLY What Gets Saved!
(If there were no portraits of George Washington, how would we know what he looked like?)
IN TOUCH WITH THE INDUSTRY:
Broadcast Pioneers member Dave Coskey, head of Longport Media, thanked all his listeners and viewers for an incredible record breaking Operation Help 2014. "Our audiences' efforts over the past week have surpassed anything that we accomplished in the past six years," he said. "We collected more than 6,000 pounds of non-perishable food and almost the same poundage in turkeys for the holiday season. Also, Cruisin' 92.1, WVLT in Vineland did a wonderful job this past holiday season. They collected food items that were enough to feed 2,800 people. WVLT is managed by Carl Hemple who has been with the station for decades.
SportsRadio 94WIP's Wing Bowl, which has become the most infamous annual radio event in the world, returns to the Wells Fargo Center on Friday, January 30, 2015 at 6 a.m. Tickets for the 23rd annual competitive chicken wing eating event are $10 and are on sale now online at WingBowl23.com/Tickets and ComcastTIX.com, by calling 1-800-298-4200 or in person at Wells Fargo Center.
WIP's Wing Bowl 23 will be broadcast live on 94WIP. The contest will also be streamed live over the Internet at CBSPhilly.com as well as through the Radio.com app for a variety of mobile devices. Proceeds from WIP's Wing Bowl 23 will benefit the Philadelphia Police Department Survivor's Fund, The Police Athletic League, the Comcast-Spectacor Charities and others.
After nearly three decades serving the viewers and communities of Philadelphia, New Jersey and Delaware, NBC10 Reporter Lu Ann Cahn retired from the station on December 19th. Cahn came to NBC10 from Miami as a General Assignment Reporter in 1987 and over the next 27 years, she became a staple in the market, forging a unique and personal connection with viewers across the region.
More recently, when she felt like her life needed a recharge, Cahn teamed up with her daughter to bring her storytelling to social media where she blogged about her 365 days of dares – =everything from taking the Polar Bear Plunge to eating nothing but desserts all day. The blog eventually became her book I Dare Me: How I Rebooted and Recharged My Life by Doing Something New Every Day and is the foundation for the beginning of her next great adventure. This month, Cahn is driving cross-country for the entire month to take her "I Dare Me" message to readers everywhere.
As most of us know, the CBS Radio/Beasley Broadcasting trade is complete. At the beginning of December, WXTU (Country 92.5) and WRDW-FM (Wired 96.5) have joined the CBS Radio Family. Beasley got WIP (AM) here in the city. Other stations elsewhere in the country were also included in the swap.
WIP (AM, 610) has been christened with new call letters, WTEL. Those calls were a familiar part of Philadelphia broadcasting for 75 years. Beasley used the call letters on 860 AM until 1998 when the station started using the WWDB calls. The WIP brand remains part of CBS Radio.
Delmarva Broadcasting is purchasing two stations in New Jersey. While they are licensed to NJ, both show up in the Wilmington book and their studios are in Wilmington. They are WJKS-FM (Rhythmic Contemporary, Kiss 101.7), Canton and WFAI (AM, 1510 and has a religious format) in Salem. The seller is QC Communications.
WMGM-TV, Channel 40 in Atlantic City had its NBC affiliation dropped by the network at the beginning of the new year. Beginning on New Year's, the station then started carrying programming from Little Rock's "Soul of the South Television." The NBC 40 newscasts were also dropped. Station Meteorologist Dan Skeldon is joining the Atlantic City Press. The station's owners are expected to sell the station's spectrum in a FCC auction now scheduled for next year. NBC affiliation was picked up on January 1st by WRDE-TV in Rehoboth Beach, Delaware. The station's president is Broadcast Pioneers member Bob Backman, also known to radio listeners as Cool Bobby B.
WE REMEMBER:
Broadcast Pioneers Mike Stein let us know that his uncle passed away several weeks ago. Why is this of interest to us? Well, his uncle was Irv Borowsky, the founder of TV Digest, a magazine started in 1948 that listed local TV programs. At that time, there were only about 50,000 television receivers in the entire Delaware Valley. It was sold to Walter Annenberg in 1952. TV Digest became one of the most successful magazines in the world--only now it's called TV Guide. Irv was 90 years old.
Kernie Anderson passed away on the Saturday before Christmas. Kernie was one of the leading African-American managers of Philadelphia radio. He came to Philly in 1988 to become the President and General Manager of WDAS & WDAS-FM. Later, Kernie Anderson GM of WURD and later served on their Board of Directors. Kernie Anderson is no relation to W. Cody Anderson who also served as GM at WDAS and later WURD.
ON THE HEALTH FRONT:
Broadcast Pioneers Vice-President Kal Rudman was in Temple University Hospital for a while and then went to rehab. He is coming along well, last we heard.
Broadcast Pioneers board member Bill Wright Sr. is in Bryn Mawr Rehab Hospital in Malvern, PA. He had knee surgery on Monday, December 29th. He is doing well.
Broadcast Pioneers member Al Meltzer was hospitalized for a while in the fall. We spoke with him about a week before this newsletter came out and his voice seemed strong.
Broadcast Pioneers member Johnny B. Hall had open heart surgery a month ago. He is coming along fine, he told us yesterday. One of the first things he did upon returning home was to order a pizza.
Broadcast Pioneers member (well-known area psychic) Valerie Morrison hurt herself while working with Philadelphia Police trying to find a missing person. She is recovering.
THANKS FOR THE MEMORIES:
More Uncle WIP and His Friends!
In our October 2014 newsletter, we ran some of the information and copy from this 1923 hardback book, "Uncle WIP and His Friends." We thought you might like a complete story from it. Its called "The Genial Giant Gets Too Fat." The color plate (below) and the line drawings are from the original publication.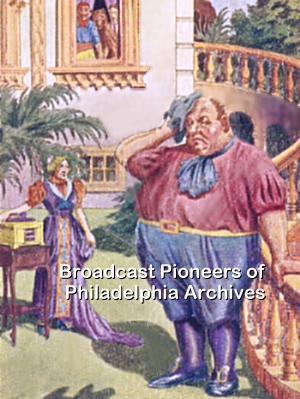 (left to right) The Frowny Fairy Godmother and the Genial Giant
Seen in the window are: Black Browed Pirate, Big Brown Bear and Uncle WIP
These characters lived in Castle Broadcast
from the hardback book "Uncle WIP and His Friends"
1923
The family at Castle Broadcast had been noticing for some time that the Genial Giant seemed to be putting on weight. He was getting fatter and fatter. One morning they were all sitting at the breakfast table when suddenly zip, zip, down went the Genial Giant on the floor and his chair was in splinters!
He had been sitting on one of the Frowny Fairy Godmother's favorite gold chairs, which were none too strong for any one, but she would insist on using them for breakfast. It annoyed her very much to have one broken, so she frowned, and said severely, "How careless you are getting, Genial Giant." It struck the Big Brown Bear as so very funny that he had to run out into the kitchen quickly. There he rolled around laughing so hard he was afraid the others would hear him.
The Black Browed Pirate hadn't such a keen sense of humor, so he and Uncle Wip ran to help the Genial Giant and managed to get him to his feet. It was pretty hard work, for he had become so enormously fat that it was hard for him to get up.
They examined him for broken bones, but didn't find any. His fat had served the purpose of soft cushions in protecting him, but his feelings were pretty badly hurt. "That was a stupid chair anyway," he said with a great deal of dignity. "I never did approve of using them for dining chairs," and tried to walk out of the room as if nothing had happened.
The others felt very sorry for him and talked about the accident after he had left the room. "It's because he is too fat," the Frowny Fairy Godmother declared vigorously. "He eats too much, and then he goes and lies out in the sun all day and doesn't do a stroke of work. He ought to reduce."
At the very idea of the Genial Giant reducing, the Big Brown Bear lay back in his chair and laughed again, and even the Black Browed Pirate, who rarely laughed, had to this time. But never the less, they all knew that the Frowny Fairy Godmother was telling the truth.
That evening when the sun went down and the Genial Giant came indoors for his dinner, Uncle Wip happened to see him come in the front door and watched him in amazement. He could barely squeeze himself through. He had to come sideways and pull and push and push and pull before he finally managed to get through.
Uncle Wip pretended not to notice him, for he knew he was sensitive about his fat and no one liked to hurt his feelings. They were all very fond of him.

That very night another accident aroused everyone in Castle Broadcast. Along about midnight, they were wakened by a loud crash. They jumped from their beds in great alarm thinking there was a terrible thunderstorm or that part of the castle had caved in.
But when they ran out in the hall to investigate, they couldn't find a thing wrong. Then some one noticed that the Genial Giant was not with them. "Oh, do you suppose something has happened to him?" inquired the Frowny Fairy Godmother anxiously.' Somebody go in and see.
So the Black Browed Pirate and the Big Brown Bear and Uncle Wip opened the bedroom door. After taking one look at the sight that met their eyes, the Big Brown Bear was obliged to back out hastily, for it really was too funny, and he knew he couldn't keep from laughing.
The Genial Giant's bed had caved in. There he lay helpless, on his back, on the floor in a sort of hole of mattress, sheets and blankets, surrounded by the wreckage of the bed, with his legs and arms waving helplessly in the air every time he tried to get up.
Uncle Wip had to choke and turn away once or twice and even the Black Browed Pirate grinned. It was a serious problem to know how to get the big creature up, for lying as he was on his back and being so enormously fat, he was powerless to help himself.
They finally had to rig up a block and tackle and raise him from the floor that way. Then they felt him all over carefully to see if he was hurt, but he wasn't, and after that the Big Brown Bear fixed him up a bed on the floor with mattress and pillows where he spent the rest of the night.
After they got out in the hall again they stood for a few minutes and discussed the situation in whispers. "It's getting pretty serious," Uncle Wip said. "I don't know what the poor fellow is going to do if he breaks down the furniture like this. There isn't a chair in the house that is strong enough to hold him. We will have to rig up something for him to sit on tomorrow."
Sure enough, they did, for when the Genial Giant came down to breakfast the next morning, he found the biggest armchair in the castle before his place at the table and it ad been especially reinforced underneath with boards by Uncle Wip and the Black Browed Pirate. After breakfast, the Genial Giant managed to squeeze himself out the front door again.
He lay in the sun all day as usual, but when evening came and it was time to come in to dinner, he found he could not get through the door. He squeezed and pushed and tried this way and that, till the perspiration rolled from his face. Finally, he shouted to the rest of the family to come and help, but no matter how Uncle Wip or the Black Browed Pirate pulled and tugged they could not get him through.
Indeed it looked as if he would have to stay forever halfway in the doorway, and they had to push very hard to get him back where he started from. When they found there was no hope of getting him through, they held a council of war.
"Oh, what shall I do?" moaned the poor Genial Giant in great distress. "Can't you pull the doorway down and get me in?" But they all examined the doorway very carefully and shook their heads.
It was made of solid gold and diamonds like all the rest of Castle Broadcast, and was impossible to break. "You will have to sleep here tonight, at least," said the Black Browed Pirate. "We will bring your dinner out here and make as comfortable a bed as possible for you on the floor of the terrace."

So when dinnertime came, the Big Brown Bear fixed up a nice tray with all the choicest things that were on the table and took it out to him, and he ate an amazingly good dinner, despite the fact he was so unhappy.
"Humph," said the Frowny Fairy Godmother as she viewed the tray when the Big Brown Bear brought it in again. "It would be a good thing for him if something happened so he couldn't eat for a while. That's what is wrong with him. Too much food and too little exercise."
The poor Genial Giant was very unhappy out there on the terrace all night, but there he had to stay, despite the fact that he wanted awfully to come into the castle. As the days went by, he grew to hate lying in the sun and said all he wanted was to come indoors and stay there forever.
He even wept, and as he was usually sitting by the balustrade of the terrace as he did so, his tears fell over and went down on the earth, where all the children thought they were having lots of rainy weather. Do you remember that awful rainy spell?
One day after he had been kept a prisoner on the terrace a month, and every day trying to get through the doorway and not succeeding one day any better than another, he cried in despair, "I would do anything, yes, anything, if I could only get inside again."
"Do you really mean what you say, Genial Giant?" inquired the Frowny Fairy Godmother eagerly. "Do you mean you would really do anything to get indoors again?" "Of course, I do," said the Genial Giant crossly. "Don't I always mean what I say?" "But you are quite sure this time, are you?" she persisted. "I wanted to know, because I have thought of something."
"Have you?" asked the Genial Giant eagerly. "Oh, have you, Frowny Fairy Godmother? For if you could do that for me I would be grateful as long as I lived. Anything to get away from this hateful terrace." "All right," said the Frowny Fairy Godmother, "wait and see," and then provokingly wouldn't say another word.
Right after breakfast the next morning, she put on her best hat and took her largest pocketbook (the one she carries when she wants to spend a lot (of money), and ran down the three hundred and fifty-one and a half steps to the bottom of the cloud (not forgetting to hop carefully over the half step of clay which was very soft and which nobody ever stepped on), went through the gate in the silver and moonstone wall and disappeared down to the earth.
She didn't come back till nearly dinnertime and then she came carrying the biggest box one ever saw a lady carry. She staggered up the three hundred and fifty-one and half steps with it and set it down on the terrace, saying to the Genial Giant, "Now don't you dare open that box," and then went in to dinner.
Everybody was curious about the box. After dinner she went out on the terrace again and when the Black Browed Pirate started to follow her she turned and gave him such a fierce frown that he knew he had better stay in the castle.
For a long time Uncle Wip and the Black Browed Pirate listened carefully, but could only hear the sound of a hammer opening a box, and what seemed to be a heated discussion between the Genial Giant and the Frowny Fairy Godmother.
They could hear him say, "I won't, I won't," and her answering firmly, "But you have to. You promised, you know you did," and the Genial Giant saying in return, "I know I did but-" and the Frowny Fairy Godmother saying triumphantly, "Well, then, what more is there to be said? Now stand up and we will start."
The next thing they heard was music. Good, snappy music out on the terrace, and above it the Frowny Fairy Godmother's voice, saying, "Stand straight. Put your hands on your hips so. Now bend forward, straighten up, bend back, straighten up, now go" and then, "One, two, three, four. One, two, three, four." "Oh, oh, oh," came in groans from the Giant.
"I can't, I can't, and I can't." "Of course you can. Don't be silly. Start again. Stand straight. Hands on hips. Now bend forward as far as you can to the floor, then straighten up, then bend back as far as you can. Now come on with the music. One, two, three, four. One, two, three, four. One, two, three, four. There, that's fine. I knew you could do it. You can rest a minute now."
Uncle Wip and the Big Brown Bear and the Black Browed Pirate tiptoed softly up to a window and peeped through. They saw the Genial Giant sitting on the balustrade wiping the perspiration from his face and looking perfectly exhausted over something.

The Frowny Fairy Godmother was coolly putting a new record on a brand-new Victrola and winding it up. Then she turned around to the Genial Giant. "Come, you have rested long enough. You will never reduce if you don't keep it up. Now stand up straight. Hands to your sides.
When the music starts and I say 'one' bend forward as far as you can to the floor, straighten up with 'two,' bend as far back as possible with 'three,' and stand erect again with 'four.'"
As they watched, they saw the Genial Giant obey her commands. He straightened his huge body and when the music started, he obediently bent forward as far as he could, straightened up and then bent backwards.
This kept up for fifteen minutes. Then the Frowny Fairy Godmother said briskly, "Now I think you have had enough for today. When you get more used to it you will be able to keep it up longer. We are going to cut down your food too, you have been eating entirely too much."
With that, the poor Genial Giant gave an awful groan as if that was the last straw. The one that broke the camel's back. But he well knew the Frowny Fairy Godmother would do as she said, and it was no use protesting.
So for the next two weeks, she superintended the meals of the Genial Giant, and the Big Brown Bear could never get past her with his gold tray without her stopping him to look over what he had put on it.
Many a time she sent him back to the kitchen with some dainty the Genial Giant especially loved but which she said was fattening. She never spoke of what was going on out on the terrace, but once every day at first, and later twice a day, they heard the music on the terrace and her firm voice saying, "One, two, three, four. One, two, three, four. Stand up straight, Genial Giant. You can bend farther back than that. Now try again."
At first they also heard cries and groans from the poor suffering Genial Giant, but as the days went by they ceased and from that they judged that the exercises were coming along more easily and smoothly.
At last at the end of two weeks the Genial Giant surprised them all one day by walking through the front door and sitting down with them at the dinner table as though he had never been absent for a single meal.
All he said was, "Hello, folks," and they all said, "Hello," just as if he had been there every morning and evening in the last two weeks. One and all, when they got a chance, stole a look at his waistline.
He was ever so much thinner. In fact, he hardly looked like the same Genial Giant. And he never was, after that. He became so proud of his figure that he kept up his exercises and dieting, and never again was so lazy as to he out in the sun all day. Instead he moved around and acted more like the rest of the people in Castle Broadcast.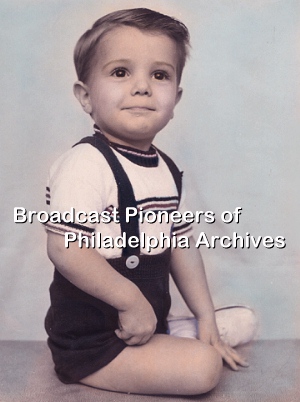 A young (but handsome) Broadcast Pioneers member, Blaise Howard
Blaise is Vice-President and General Manager of More FM
Virginia Peelor at WPTZ!
The following was written by person or persons unknown. We found a photocopy of a typewritten script in our files. The folder was dated August 1955. Whether it was ever published, we do not know.
Within the Channel 3 organization, there's an attractive, personable, blonde young woman whom the televiewer never sees but whose efforts are heard many times a day. The pretty button of femininity is Virginia Peelor and the job she handles is that of music coordinator.

As the guardian of more than 2,000 records, Ginny is responsible for the themes, background music and sound effects that are heard on all show emanating from Channel 3.

Working closely with the directors, Ginny's though knowledge of just what the Channel 3 library contains, as well as her talent for pinpointing the specific type of music needed for any particular situation, is put to the test day after day. Her morning may start with an urgent request for a voice for "Dewdrop," the talking light in the enchanted forest segment of the Let Scott Do It show. Next a clap of thunder may be wanted. Following this, a director may stop at the office, toss a Telerama script on Ginny's desk and ask for suggestion for background music to cover some live dialog or film clip.

When Channel 3 was originating some network soap operas, Ginny was the girl who assisted in the selection of "mood" music. Pete Boyle's Funhouse may need anything from the sound of a stick rattling against a picket fence to "skipping" melodies to denote a light hearted episode in the life of Our Gang. It's Ginny who digs it out.

In addition to her music duties, Ginny also directs the Thoughts for Today and Thoughts for Tomorrow films.

Almost she joined Channel 3 almost six years ago, as a secretary in the time sales department, Ginny's promotion to the music coordinator slot was a natural. The Pittsburgh born music specialist has been a dancer since the tender age of seven. After two years at Carnegie Tech, she entered show business, playing the Orpheum circuit, coast to coast, in the "12 O'clock Revue." During this time, she shared the boards four times per day with such show business names as Gene Kelly, Dick Powell, Sophie Tucker, Belle Baker and Al Jolson. She performed in such top spots as New York's Wintergarden and Palace, and the West Coast Oriental Theater and Golden Gate.

Married to a non-professional and the mother of a sixteen year old daughter, Ginny has hung up her dancing shoes to take over a role just as exciting and demanding.
Memories of Jackie Gleason!
Broadcast Pioneers Board Member Ed Eisen sent us this story about meeting one of the great comedians of the last century, Jackie Gleason. Here's what Ed wrote:
The deal was struck in 1964 over champagne in New York City, sparking what would prove to be a long love affair between Jackie Gleason and South Florida. And how sw-e-e-t it was! The Maestro of Mirth and his television show entourage gave South Florida six years of showbiz glamour the likes of which it had never seen before. BANG-ZOOM! Right to the moon!

The Great One traded his Manhattan skyline for tropical tanline. Later, Broward and Palm Beach counties would share in the magic. And would you know, I had an opportunity to share some of it, too. Sadly, I stumbled and blew it. Here's what happened:

I was a rookie reporter at an evening paper that no longer exists, the Fort Lauderdale News. Those were the days when reporters— to save a publisher's money — packed both a pad and a camera. A paper would spare a photographer — almost like today — only for the big breaking events: if it bled it led. Gleason, a Brooklyn-born high school drop-out, was rehearsing for his radio show at the glamorous Biltmore in Palm Beach. I was assigned to grab a picture and write a feature story.

It was not an unusual assignment. A few weeks earlier I had done a piece on my "fishing date" with the first man to undergo a sex change operation, Christine Jorgensen. He/she caught two trout in our Atlantic venture and the talk — surprisingly — was pretty civil.

I was excited about working on this piece because millions tuned in around the country to hear the famous introduction: "From the fun and Sun Capital of the World, Miami Beach, it`s the Jackie Gleason Show." The deal that pumped life into Miami Beach`s tourism was hatched in Palm Beach County right at the Biltmore where I was heading in my 1956 Ford Fairlane. Gleason had visited Lantana — five minutes from where I lived — on an invitation from some golfing buddies. He liked Florida enough to do several segments of his short-lived radio show from the Biltmore.

Gleason was enamored with living in South Florida and playing golf everyday but when he made the deal with CBS to broadcast weekly from there he said he would only do business with the mayor. Then Mayor Melvin Richard flew to New York to negotiate the deal. Richard told the Sun Sentinel he remembered that Gleason wanted to know what Richard wanted to drink and his golf handicap.

Within four hours, Gleason wrapped up the details -- and several bottles of champagne. The city agreed to spend $250,000 to refurbish the Miami Beach Auditorium. Gleason put in another $300,000 and promised to plug the resort during each show.

I had already cleared the interview with Gleason's staff, flashed my press pass when I arrived at the Biltmore and walked behind the ballroom stage where I found Gleason in rehearsal with several other actors. Here was my moment: My 15 minutes in the sun with a guy so famous that many remember his Honeymooners episodes as the blundering bus driver Ralph Kramden and his neighbor Ed Norton (Art Carney) as one of television's first great comedy teams.

I sat, observing and waiting. During a break in the rehearsal I was introduced. I told Gleason that I wanted to start with a good action shot. I loaded my Yashica 44 with a flash bulb. The flash didn't go off. I inserted another bulb. Nothing happened. I tried again, beads of sweat sprouting from my forehead.

I could see the Great One was displeased. "Get outa here!" he yelled, his voice booming into the huge ballroom. "What's a matter? Can't your paper give you a camera that works?" I left the stage promptly. In my 15 years as a print journalist this surely stands as my most embarrassing moment.
Our CEO Gerry Wilkinson (a broadcast historian) recalls when the Honeymooners (as "The Jackie Gleason Show") first appeared in color. Earlier in his career, Gleason also poked fun at orchestra leader Sammy Spears for wearing such colorful clothing. When the Honeymooner first appeared in color on CBS, Jackie was wearing a bright coat jacket as was Art Carney (Ed Norton). The coats were usually different colors, sometimes with bright checkered pants. The ladies, Alice and Trixie, wore really bright, colorful dresses. They were often bright yellow, orange or red. "If you're going to be in color, show the color," a CBS executive once said.
"The Color Honeymooners" (as they became known) was a live onto tape telecast. At the end of the program, Jackie (after the commercial break) would appear in a bathroom with a cup and saucer. While we were led to believe that it was coffee, we never saw its contents. Gleason had a reputation of enjoying alcohol and on one telecast he said that the network censors told him they wanted proof that what was in the cup was coffee. Gleason came back with a quick reply by saying "I told the censors that what's in this cup is more proof than they ever saw."
A Poem by Hal Moore!
Hal Moore was a legendary broadcaster here in Philadelphia. He worked at KYW and WCAU Radio plus had shows on WPTZ and WCAU-TV. He worked in our industry in the 30s, 40s and 50s. However, Hal had other talents. He liked to write poetry. Here's one he wrote almost two-thirds of a century ago. He called it "The Physical Year."
I don't care very much for Jan
For I am just a springtime man.
Feb is one month I am sure
The loss of which I could endure.
Mar is getting close to spring
So I can stand most anything.
Apr with its frequent showers
Gives assurance to the flowers.
May is fine. I like its breezes
And the end of winter sneezes.
June itself is justified
But it belongs more to a bride.
Hot July is just so-so
And I know places it could go.
Aug – now there's a month that lacks
Everything but sunburned backs.
Sept I like. Kids think it's cruel
For that's when they go back to school.
Oct quite often makes me sad
Falling leaves makes others mad.
Nov – except for Turkey Day
Might just as well be on its way.
But I like Dec the most because
That's when we have Santa Claus
And snow (sometimes) and Christmas trees
And broken toys and anti-freeze
And small ones who can wish for snow
And temperatures sometimes below.
But most of all I hate the year
For in it I find little cheer
To offset what I know is true
That soon I'll be as old as you.
A LITTLE BIT OF BROADCAST HISTORY!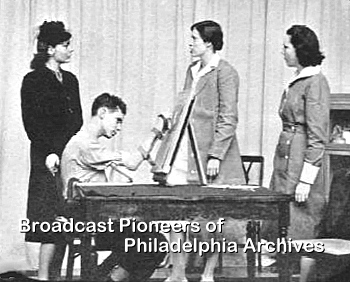 Educational Television Program on W3XE (now KYW-TV)
Spring of 1941
(sitting is an injured arm victim learning to use his limb again)
OUR HATS OFF TO YOU:
We are delighted to mention that member Dan Lerner had made a contribution in the form of appreciated stock last month to underwrite five $1,000 scholarships for spring of 2016. By the way, Dan served on our Board of Directors a quarter of a century ago. Thank you, Dan for your service and your contribution.
Special Thanks for 2015 Scholarships:
Vice-President Kal Rudman - 5 scholarships (all for Temple students)
Member Johnny B. Hall and wife Ginny - 4 scholarships
Members Robin and Ira Adelman & Leon Love - 2 scholarships
Member R. Alan Campbell - 1 scholarship in the memory of Fred Ruggieri (Fred Randall)
Member Harry Hurley's Golf Tournament - 1 scholarship (for a South Jersey resident or student)
Member Sylvia Kauders - 1 scholarship (from a grant for 5 yearly scholarships running until 2019)
Member Marlin Taylor - 1 scholarship
Member Esther Kurtz - 1 scholarship in memory of her late husband, David Kurtz
Member Bob Pantano - 1 scholarship (for a Temple University student)
Bette Lavine (neighbor of Mike Nise) - 1 scholarship
Special Thanks for 2016 Scholarships:
Member Dan Lerner - 5 scholarships
Member Sylvia Kauders - 1 scholarship (from a grant for 5 yearly scholarships running until 2019)
Member Harry Hurley's Golf Tournament - 1 scholarship (for a South Jersey resident or student)
Special Thanks for contribution of $1,000 or more to our DAP, Digital Archival Project:
Member Johnny B. Hall and wife Ginny - $3,000
Member Marlin Taylor - $1,000
Member Harry Hurley's Golf Tournament - $1,000
Underwrite a complete scholarship and we'll give you credit in the electronic newsletter until the scholarship is awarded in April of 2015. Give us a donation of $1,000 or more and we'll list you in our "Thank You" column for a year.
More Thanks:
Thanks to those who attended our December luncheon and made an extra contribution: Dorie Lenz, Sandee Bengel, Bob Bocchino, Mike Bove, Loretta Bove Crowell, Diego Castellanos, Bob Kravitz, Carol Leebron, Les Waas and Gerry Wilkinson. Member Dr. Marilyn Heine made a contribution in the name of member Johnny B. Hall, who recently had open heart surgery (and is doing well). Johnny, by the way, sent in an extra contribution. Thanks. Also, we heard from member David White, one of the original members of Danny & the Juniors who sent an extra donation. Everything is appreciated.
A growing portion of the revenues that fund the different activities of the Broadcast Pioneers comes from donations. This includes our archival project and our scholarship program. Now, we are making it even more beneficial for our donors. Broadcast Pioneers is now able to accept gifts of appreciated stock, which provides a significant tax benefit to you. By giving appreciated stock (stock which is worth more now than what it cost when it was purchased), you can get a charitable contribution tax deduction based on the current market value of your stock. At the same time, you avoid the capital gains
tax that would arise if you simply sell the stock. So if you'd like to support our educational mission or our archival project and save money on taxes too, please consider making a gift of appreciated stock. We are a federally recognized, state chartered charity with a 501(c)(3) status. Contact us at (856) 365-5600 or e-mail pioneers@broadcastpioneers.com for more details.
Don't be left out. You too can make a pledge.You can earmark it for scholarships, our Digital Archival Project or our general fund. Thanks so much for your support.
If you forgot to make an extra contribution (cash or memorabilia) and would like to do so now, it's never too late. We would be thrilled to hear from you at: PO Box 2886, Bala Cynwyd, PA 19004 or call us at (856) 365-5600.
Our special thanks go to TUTV - Temple University Television and The Kal & Lucille Rudman Media Production Center.

They have underwritten a grant to be used to fund an entire year of all our newsletters for calendar year 2015. We thank them so much for their support!
If you forgot to make an extra contribution (cash or memorabilia) and would like to do so now, it's never too late. We would be thrilled to hear from you at: PO Box 2886, Bala Cynwyd, PA 19004 or call us at (856) 365-5600.
A FINAL THOUGHT....
"Television is often called a medium because it's so rarely well done."
Ernie Kovacs
one-time TV host on
WPTZ, now KYW-TV

Please contact us by e-mail at newsletter@broadcastpioneers.com or by mail to: Broadcast Pioneers of Philadelphia, PO Box 2886, Bala Cynwyd, PA 19004. Your stories are important, to you, to us, and your colleagues. Contact us today and we'll include your story in the next newsletter!

© 2015, Broadcast Pioneers of Philadelphia
All Rights Reserved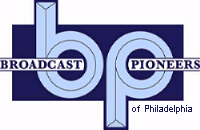 The e-mail address of the Broadcast Pioneers of Philadelphia is pioneers@broadcastpioneers.com
For luncheon reservations call (856) 365-5600 or e-mail us at: rsvp@broadcastpioneers.com