The Broadcast Pioneers of Philadelphia is a federally recognized, state chartered 501(c)(3) non-profit corporation serving Philadelphia since 1962.

Ed Eisen
News Editor

February Luncheon
The Bala Golf Club
Wednesday, February 20, 2013

Meet & Greet at 12 noon!
Lunch at 12:30 pm
Ratecard: $28 per person!

PLEASE RESERVE NOW!
CALL (856) 365-5600!
rsvp@broadcastpioneers.com
ALL THINGS SPORTS - 2013!
(Our Annual Sports Get-Together!)
Another "Third Wednesday" Luncheon!
Wednesday, February 20, 2013!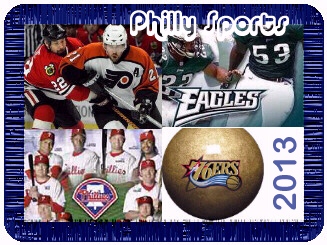 Our next Broadcast Pioneers luncheon is "All Things Sports, 2013 Style." It will be held at the Bala Golf Club, 2200 Belmont Avenue in Philadelphia on Wednesday, February 20th (that's the third Wednesday of the month). Meet and greet is at 12 noon and lunch will be served at 12:30 pm. Our MC is Joe Pellegrino, former Sports Director at WPVI and sportscaster at WCAU-TV.
Scheduled to speak that afternoon are (in alphabetical order):
Bill Campbell, former play-by-play announcer for Philadelphia Sports Teams
Al Meltzer, former Sports Director at KYW-TV, WCAU-TV, WPHL-TV
Mike Quick, former Eagles wide receiver & color commentator for the Eagles
Beasley Reece, former NFL defensive back & Sports Director at KYW-TV
Merrill Reese, current Eagles play-by-play announcer/co-owner WBCB Radio
Bill Werndl, air personality and former WPVI and WCAU-TV Sports Producer
Plus, as a special added attraction, Broadcast Pioneers member Beasley Reece will be playing a couple of jazz compositions on the piano. Make plans to be there and BRING A FRIEND!

NOTE THAT 80% OF THE PINS ARE GONE!
At the February luncheon, we'll have our new golden Broadcast Pioneers Lapel Pins. They can be obtained with a donation of $7 or two pins for a donation of $10 or more.
It all takes place at the beautiful and historic Bala Golf Club, 2200 Belmont Avenue (across the street from the State Police) in the Wynnefield section of Philadelphia. Only minutes away from Channels 6, 10 and 17 and the radio stations in Bala Cynwyd. Call now for reservations. (856) 365-5600! Don't miss this one!
Meet and greet (networking) starts at 12 noon, and a full course lunch including salad, coffee or tea and dessert will be served at 12:30 pm. There will also be a crudité and cheese table. Cash bar available all afternoon!
Plenty of FREE parking. The luncheon is open to all our members, their guests and any person in the industry or associated fields, whether active or retired. You do NOT have to be a member to attend. Call NOW with your reservation(s), (856) 365-5600!
In order to speed up check-in at the luncheon, it would help if you had the $28 in exact change or your $28 check already written. Make it payable to the Broadcast Pioneers of Philadelphia.
WE WANNA SEE YOUR FACE IN THAT PLACE!

Visit Our Website Often - http://www.broadcastpioneers.com

WELCOME NEW MEMBERS:
FULL MEMBERS:
David Kettinger started in the business in 1975. He's currently a Media Consultant with Delmarva Broadcasting, a group of stations located mainly in Maryland. Previously, he was Sales Manager of WQMR-FM in Ocean City, MD. He's also been Station Manager for WLBW/WLVW is Salisbury. In the early nineties, he was PD for WWTR and WETT in Ocean City. He also been on the air at WPST-FM in Trenton and WBUX in Doylestown.
Rita Templeton Goldman started in communications in 1965. She currently runs her own accounting firm. She has been the Business Manager for the Northwest Florida Daily News and was also with WGST, WPCH and the Georgia Network in the same position. Previously, she was VP/Controller for Burton-Campbell Advertising in Atlanta. In the mid-seventies, she was the Assistant Business Manager for WIP and WMMR. Before that, she was Traffic Supervisor for WKBS-TV, Channel 48.
ASSOCIATE MEMBERS:
A couple of months ago, we welcomed Lee Schwartz into our membership. Now, we are welcoming his son Brian. The younger Schwartz is currently the co-host of the "Lee and Brian Show" on WNJC, 1360 on AM. It's on Saturdays from 2 to 4 pm. Brian has been in the business for 4 years. He's currently a game show host on TUTV (Temple University's cable TV station). He's also a TD and Floor Manager.
We are thrilled to have these new members. 484 Members. More than ever. We hope to see as many of our members as possible at our February Luncheon.
FROM OUR DIGITAL ARCHIVAL PROJECT (DAP):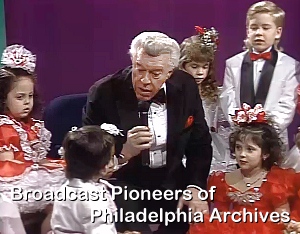 The Al Alberts Showcase
WPVI-TV Studios
Wednesday, February 3, 1993

The Al Alberts Showcase ran for 30 years. This show was recorded on February 3, 1993 and aired on Saturday, February 13th. It was his Valentine's Day broadcast. Note that the children are all dressed in white and red. One part of the telecast that everyone remembers is Al talking with the teeny-boppers who told "Uncle Al" jokes. That's what we have here today. So often we all forget the technical staff that made this program possible. So, here's some of the people who worked on this particular show.
Director - Greg Boston
Audio - Marianne Liberto
Video - Buddy Moya
Stage Manager - Al Elvanian
Cameras - Gene Fagan, Hank Latven and Al Ortiz
This excerpt comes from original WPVI-TV master one inch tape. It's tape #1415. 125 of these broadcasts were donated by Channel 6 several years ago to the Broadcast Pioneers. Every single telecast has been digitally re-mastered and is stored in our DAP, Digital Archival Project. We offer two versions. In our opinion, the Real Video file is of better quality.
Watch in Real Video!
Watch in Windows Media!
By 1971, Broadcast Pioneers member Sally Starr was a living legend. However, her popular afternoon kids program was moved to the 8:30 am to 9 am time slot, immediately following Captain Noah (board member W. Carter Merbreier)..
On Monday, July 26, 1971, WPVI-TV joined the ABC Television Network for an Apollo 15 update. A few minutes later, the network returned programming to the local stations. While Sally's morning show was mainly live, the particular program was recorded. Well, when Channel 6 went to their regularly scheduled programming, they joined a Popeye cartoon already in progress - that is, in the middle. While this was a television program, we do have audio (only) of part of the program.
While we wish that we had video, this is still an amazing find, especially since it was professionally recorded on professional equipment from an off-air FM tuner which was tuned to the audio of Channel 6. Therefore, you will find that the audio is quite good.
The stage hands would put Sally's mail in a saddle bag and then throw it onto the set. The idea was that she was getting mail delivery via pony express. The segment ends suddenly because that's where our tape runs out.
Listen with Real Audio!
Listen with Windows Media!
On Wednesday, March 20, 2002, Broadcast Pioneers member Ed Sciaky interviewed member Sally Starr after one of our luncheons. We went in and remastered the audio and cleaned it up including reducing the background noise. Sally talks about her career and Ed mentions that he met her at one of her personal appearances in 1959. Click Here to see a photo of ten year-old Ed Sciaky with Sally Starr. The photo was taken at Riverview Beach Park in Pennsville, NJ.
Listen in Real Audio!
Listen in Windows Media!
As we all know, member Sally Starr was on Cruisin' 92.1, WVLT in Vineland, NJ. On Monday, July 7, 2003, Sally did a tribute to her long-time friend, Chief Halftown. She had several of our members on the broadcast, including Al Alberts, Bill Webber, Jerry Blavat, Corky Warren and Dr. Francis Davis. Here's part of that tribute program.
Listen in Real Audio!
Listen in Windows Media!
A LITTLE BIT OF HISTORY!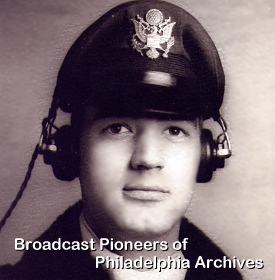 Broadcast Pioneers member and Hall of Famer Al Meltzer
United States Air Force
1954
IN TOUCH WITH OUR MEMBERS:
We heard from member Dave Roberts, who brought us up-to-date on what's going on in his family. (For anyone not aware, Dave's son is David Boreanaz, star of the Fox series Bones. Dave Roberts says:
I'm extremely busy and enjoying life with my bride of fifty-one years. David's show, Bones, has just been re-newed for a 9th season and this, the 8th season, has the show with excellent ratings and excellent storylines. Haven't we are been blessed! Stay well my friend and keep smiling. Hope to be out in California soon for the taping of the 150th episode of Bones.
Member Jeff Benton who does some volunteer work at WYBE-TV, Channel 35 (MiND TV) tells us that the station was off air for a couple of days last month as the station relocated from its 8200 Ridge Avenue in Philadelphia to its new facilities at 441 North 5th Street, just north of Independence Mall. The station was scheduled to be back on the air the first of this month. The Ridge Avenue location was once the home of WFLN Radio, owned by Ray Green who was this organization's second President and its second Chairman of the Board.
Benton said: "MiND TV's mission is to use the power of media to promote creativity, diversity, innovation, imagination and service to underserved audiences. MiND ( www.mindtv.org), offers opportunities for these audiences to share their stories and to use media as part of community problem-solving."
Broadcast Pioneers member Harvey Sheldon has written a new book, "The History of the Golden Age of Radio." The tome carries a preface by Broadcast Pioneers Chairman of the Board Gerry Wilkinson. It is the seventh book for which Philadelphia's broadcasting history archivist has been called upon to write an introduction. Sheldon's previous publications included a history of Philadelphia music, Philadelphia radio and the greatest jazz and pop singers. While Harvey may live on the West Coast, he is always with us in spirit.
Broadcast Pioneers member Kenny Jeremiah & Bittersweet will be performing Saturday, February 9th at the Broadway Theatre in Pitman, NJ. Also performing will be Jay and the Americans. You can order tickets by calling (856) 384-8381.
Broadcast Pioneers member Brother Gerry Molyneaux of LaSalle University told us that Brandon Davidow, who won one of our scholarships in 2006, will be the new weekend Sports Anchor at the Fox station WCCB-TV in Charlotte, North Carolina. He was previously with RNN News in Rye Brook, NY. Before that, he was Sports Director at KXXV-TV in Waco, Texas. Good luck, Brandon.
Member and Hall of Famer Peggy King is the cover story in the current edition of the Abbott and Costello Quarterly. Our Peggy appeared in the feature film "Abbott and Costello Meet The Mummy." She was also featured in this month's issue of "Milestones," the newspaper of the Philadelphia Corporation for Aging. A couple of weeks ago, Peggy interviewed Larry Stark of the vintage TV series "F Troop." Stark played Corporal Agarn. Larry just turned 90 years old.
Broadcast Pioneers members Jerry Blavat and Pat Delsi were on member Diego Castellanos' "Puerto Rican Panorama" telecast on 6ABC, WPVI-TV this past Saturday. They talked about their careers, our organization and our scholarship program. The show will be re-broadcast tomorrow morning (Wednesday, February 6th) at 7:30 am on WPVI's sub-channels 6.2 and 6.3. The sub-channels can be viewed off air or on cable and FiOS. That's Channels 790 & 246 on Comcast and channels 506 & 466 on Verizon. Broadcast Pioneers member Linda Munich is the telecast's Executive Producer.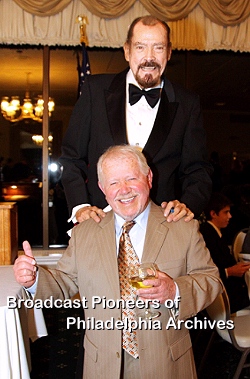 (Top to bottom) Members Bill Webber and Tom Moran
The Bala Golf Club, Philadelphia
Our Hall of Fame/Person of the Year Annual Banquet
Friday, November 20, 2009
The above was taken at our last Hall of Fame/Person of the Year Annual Banquet that was held at the Bala Golf Club. After all, the crowds were too large to put in Bala and we had to move to the Hilton City Avenue Hotel. Webber at the time was our Chairman of the Board. Bill passed away six months later. Our current Chairman Gerry Wilkinson says:
I was standing right there when Jerry Klein took this photo. While Bill was quite a bit taller than Tom, Bill was also cheating. He was standing on the riser for the podium which made him look even taller. Tom was standing on the floor. Thought you should know since we believe in full disclosure.
WE REMEMBER:
This past month, we lost two of the Delaware Valley's TV children's show hosts. The first is "Our Gal Sal," Sally Starr who passed away two days after her 90th birthday. The viewing and funeral service was yesterday. For more details about Sally's life, please read our "Did You Know" column elsewhere in this issue.
Rexford "Rex" Trailer passed away at his family's Florida home on January 9th. He had been suffering from pneumonia. Rex was here in Philly from 1950 to 1956 on WPTZ, Channel 3. After the Quaker City, Trailer went to Boston where he was on TV for decades. Prior to Channel 3, Rex was on the DuMont Television Network for two years. Read more about Rex Trailer in our "Thanks for the Memories" section of this newsletter.
Ralph Collier, who spent 70 of his 91 years in broadcasting, passed away last month.
ON THE HEALTH FRONT:
Broadcast Pioneers member Dean Tyler (he was our 2012 "Person of the Year") had hip replacement surgery in December. Things didn't go as well as expected. However, Dean's wife Mary Lou reports that he's well on the road to recovery and doing everything the doctor has ordered.
Broadcast Pioneers Vice-President Bill Wright had eye surgery the day after our last luncheon. The operation was successful. He had a leaking eye. The "Rebel" Wright reports that he's doing well and the doctors are pleased with how everything is going.
Lucille Rudman, wife of Broadcast Pioneers Vice-President Kal Rudman, was hospitalized mid-month in January with a serious case of the flu. We spoke to her and she reports that she's feeling better now. Kal and Lucille have underwritten two scholarships that we will be awarding this April.
Vince Leonard and his wife Frankie had been suffering from a bad case of norovirus. They really had a tough way to go from what we understand. Both seem on the road to recovery.
TIME IS RUNNING OUT:
If you know any college students studying communications, please tell them about our scholarship program. This year (in April), we will be awarding seventeen $1,000 scholarships. The application and all the rules are available at: http://www.broadcastpioneers.com/scholarships/index.html. The initial application can be done online and only takes a few moments of the student's time. And you should also be telling those same students about our College Student Career Night. The event is free and is open to all students regardless of which university or college they attend. The Career Night will be held on Thursday, March 28th from 6 pm to 8pm in Annenberg Hall on the campus of Temple University. More details in the March newsletter.
IMPORTANT NOTICE FOR Mac AND Apple USERS:
Our audio and video is usually available in two different formats. The Windows Media format is mainly for people who use a computer with Windows. For those using a Mac or Apple product, the Real Player (Real Audio and Real Video) is what you should be using to view on material. It is a free download and only takes a few minutes to install. It's easy. All the information is located here! Just for your own info, we feel that the Real Video is better and clearer than the same video in the Windows Media format of .wmv. So it's win-win.

Did you know...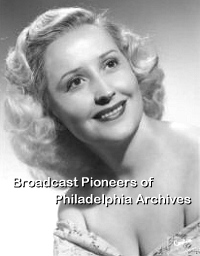 The legendary Sally Starr (Our Gal Sal) has been a prominent personality in Philadelphia-area television, radio and stage for over fifty years. She is what can be described as a total performer, having been not only a pioneer in TV, but also the first top-rated female DJ in the country, working as announcer, writer and producer.

Born in Kansas City, Missouri on January 25, 1923, Aline Mae Beller (Sally Starr) was the second oldest child of five girls. Her parents, Charles and Bertha Beller (she changed her name legally to Sally Starr in 1941), encouraged her to enter the world of show business for which she exhibited both talent and ambition. Sally told us that she and her sister Mildred, billed as the "Little Missouri Maids," made their first debut on a CBS radio program titled "Brush Creek Follies."
Sally told us the year was 1935. However, "Brush Creek Follies" didn't start airing until 1938. At first the show was a local program on the local CBS Radio affiliate KMBC, 950 on AM in Kansas City, Missouri. Later, portions of the broadcast were aired on CBS Radio. It was sort of like Bandstand with both local and network portions. We talked with Sally's sister Mary. She told us that either the date was incorrect or that it was a similar show but not "Brush Creek Follies."

Broadcast Pioneers member Sally Starr had a flair for country music all her life. She continued singing and performing for live audiences throughout her young adult life. By the end of the 1940's, Sally had the opportunity to bring her unique talent to the broadcast medium. She served as the regional voice of the Pepsi-Cola Company, doing all their commercial spots and eventually landed in full-time radio.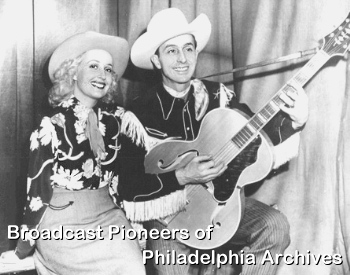 (left to right) Sally Starr and her husband Jesse Rogers
circa 1953
In the 1940's she married Jesse Rogers (ten years her senior) and together they began performing on radio programs such as "Hayloft Hoe-Down," which emanated from the old Town Hall in Center City Philadelphia. Sally also organized her own band, "The Saddle Buddies," and performed at all of the top local clubs, including "The Santa Fe Ranch" and "The Sleepy Hollow Ranch."
There seems to be some confusion in people's minds (and in the press) about when Sally started in television. Her husband, Jesse Rogers, was hired to play the character of "Ranger Joe," named after the pre-sweetened cereal. This show started in 1950. The telecast aired in different years on ABC and NBC-TV. The broadcast originated out of Philadelphia from the local network affiliate. Sally was sometimes on the program.
Jesse was also a disc jockey on WJMJ Radio (1540 on AM). Eventually, Rogers got too busy to radio and Sally took over hosting duties. Sally's own TV shows started in 1955.

On Monday, October 3, 1955, Sally Starr entered the "infant" medium of television as hostess of what would eventually become Philadelphia's highest rated children's program: "Popeye Theater." Sally's pioneering format consisted of her presenting half-hour western TV shows, cartoons, Three Stooges comedies, live acts and special features. During this same period, Sally kept her country music radio program over Philly's WJMJ. She was the recipient of many prestigious awards from Nashville.

At 6:15 pm, "Starr Theater" rode onto the airwaves with two westerns. The first one was Gene Autry and then "The Range Rider." At 7:15 pm was the ABC-TV network news with John Daly. On Monday, February 6, 1956, "Starr Theater" moved to the 6 to 7 pm time slot. The news went to 7 o'clock with a new anchor, Gunnar Back, a member of our Hall of Fame.
(left to right) Buffalo Bob Smith, Sally Starr and Chief Halftown
circa 1995
When "Starr Theater" first came on the air, Channel 6 managers didn't consider Sally to be that important. The TV Guide and the television listings in "The Philadelphia Inquirer" didn't even mention Sally Starr or "Starr Theater." Those two publications were owned at that time by Triangle Publications which also owned WFIL-TV. However, slowly Sally became more important than the westerns.
Until March of 1956, all the print ads just mentioned the western programs with no word of Sally and no photo of her. In March, we saw the first ads with Sally in them and her name being printed. On April 9, 1956, TV Guide changed the listings from "Gene Autry" & "The Range Rider" to "Starr Theater." Under that, it then mentioned the two westerns and what each show was about.
Sally Starr (just like Uncle WIP in the twenties) became more important and a larger draw than the show's content. "Popeye Theater" didn't hit the airwaves until Monday, July 29, 1957 at 6 pm. It replaced the first half-hour of "Starr Theater." At 6:30 pm, was "Starr Theater" which on that date featured "The Cisco Kid." Eventually "Popeye" would win out and the westerns were dropped.
Every once in awhile, we get an e-mail from someone wanting to know the name of Sally's horse. The answer is PAL! According to Sally, she purchased Pal, short for palomino, in Trenton for $1,000. He was a three year old at that time and he lived another 25 years, spending his last few years at Starr's sister's farm near Kansas City, MO. She said, "he died doin' just what he loved best. He was just bummin' around."
Before Sally got Pal, she fell in love with Topaz, her husband's horse. She also had another palomino horse called, "Silver Kane," which was sired by "Silver" of "The Lone Ranger" fame. She paid $3,500 for him and "Silver Kane" earned his keep from "stud fees." Some people thought her horse was named, "Buttercup," but Sally said that she never owned a horse by that name. By the way, for a time, Sally boarded her horses at the stables of Broadcast Pioneers member George Koehler, former manager of the WFIL stations.
Many of the top entertainers of the day visited Sally on her daily TV show, which was broadcast LIVE from Channel 6. These included Chief Halftown, Roy Rogers and Dale Evans, Chuck Connors (The Rifleman), Dick Clark, Jerry Lewis, Tim Conway, Jimmy Durante, Nick Adams, Gene Autry and, of course, her long time friends The Three Stooges. Many distinguished advertisers were eager to sponsor Sally's program. It was Sally who opened the first Dunkin' Donuts franchise in the Philadelphia area. She also introduced her viewers to Kentucky Fried Chicken and Hires Root Beer. Even Colonel Sanders himself was a frequent TV guest of Sally's. He made numerous appearances, particularly during the Christmas season.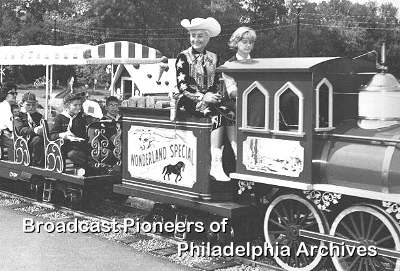 Sally Starr on "The Wonderland Special" train
Dutch Wonderland, Lancaster, PA
circa 1959
In 1965, Sally Starr became an actress. She had a feature role as Belle Starr in "The Outlaws Is Coming" with the Three Stooges. It was the last feature film to be made by the Stooges at Columbia Pictures in Hollywood.
Sally and her second husband Mark Gray, the love of her life, traveled to California to shoot the scenes. It was there that Starr met John Wayne, her idol for many years. She and Mark drove around looking for "the Duke." And they found him. Our Gal Sal said, "He was so nice. He was everything I thought he would be and more. We sat and had coffee. Not booze. He was very impressed that someone would go to all the trouble to look him up."
Mark managed Sally's career for awhile but found it too hectic and decided to sell real estate instead. He passed away in 1968. By now, by the way, many of the young viewers were referring to Starr as "Aunt Sally."
Sally has also had major roles in such movies as "The In Crowd," "Mannequin on the Move" and "Holiday Journey." Sally was also a recording artist, having performed with the legendary Bill Haley and the Comets. She sold thousands of records under the Clymax label, which was one of Haley's local companies.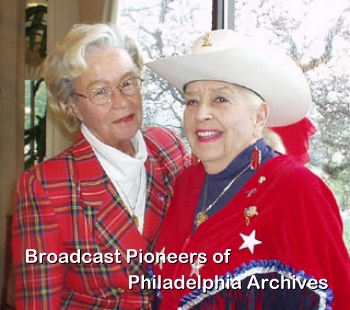 (left to right) Members Pat (Mrs. Noah) Merbreier and Sally Starr
Broadcast Pioneers Luncheon, Bala Golf Club, Philadelphia
Wednesday, March 20, 2002
Sally was also an author. Children were fond of reading Sally's stories, which were published at the time her program was at the peak of its popularity in the early 1960's.

Entertainment aside, Sally was instrumental in many notable charities, helping thousands of handicapped children and other unfortunates throughout the run of her television program.

To the remorse of countless loyal TV fans, Sally lost her program on channel 6 (WPVI-TV) in 1971. Delaware Valley viewers responded accordingly with the largest mail protest in the station's history!
In 1984, Sally Starr told Daily News Columnist Stu Bykofsky why a woman who so loved children had none of her own:: "Unfortunately, I had polio and it affected me in ways that prevented me from having children. I never met a child that I couldn't make up with or that I couldn't have a decent conversation with, couldn't laugh with, couldn't have fun with. Will Rogers said he never met a man he didn't like. I never met a child I didn't like. I met some who were ornerier than others. It's just a solid fact that I love children. I love people and I guess it comes out. It stems from my early days, I guess, of coming from a large family."
Since leaving channel 6, Sally Starr had produced and hosted local TV shows on Channel 29 and 65. When a fire destroyed her home in Florida in the spring of 1987, many of her loyal baby-boomer fans came to her financial rescue. They were happy to assist Sally, who lost most of her worldly possessions including her unfinished autobiography. This affection is typical of the love Sally has inspired among her fans of many ages.

She completed a book which has already sold thousands of copies. This book, titled "Me, Thee & TV," is an autobiographical journey through her personal and professional life. Sally also recently appeared in the stage hit "Annie Get Your Gun" at the Three Little Bakers Theatre. She played an "older" Annie with creative flashbacks. This role was written especially for Sally.

Sally was the host of a three hour radio show on Cruisin' 92.1, WVLT in Vineland, New Jersey for many years. The show aired every Sunday from noon to 3:00 pm. Sally retired on Sunday, September 3, 2006.

Sally was instrumental in the resurrection of the "Wilson Line Show Cruises." She was a survivor, having had a heart attack in 1993. She lived in her home in Atco, New Jersey. Sally Starr had received many honors including being inducted into our Hall of Fame in 1995.
The Delaware Valley will miss Sally. Actually, she is already missed but she will always be loved. The local girl from Kansas City who grew up singing "hillbilly" music came to Philly and became a TV star. Well, that's incorrect. She became a TV Legend.
"Thank you for being so nice to me and may the Good Lord be blessing you and your family. Remember, I do love you lots. Love, luck and lollipops. (Kiss) Bye for now."
This regular monthly column is written and researched by Gerry Wilkinson
MORE FROM OUR DIGITAL ARCHIVAL PROJECT (DAP):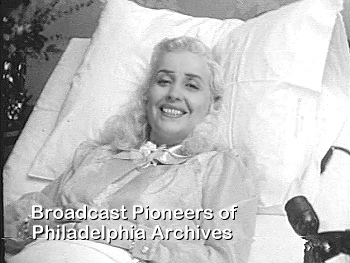 Broadcast Pioneers member Sally Starr
WFIL-TV, Channel 6, Philadelphia
circa 1957
This is the oldest known sound video of Sally Starr in existence. It dates from late 1957. We know this because Sally talks about being on both "Starr Theater" and "Popeye Theater." The former started on October 3, 1955, and Popeye came along in July of 1957.
For those not familiar with the difference between these two programs, we'll explain. "Starr Theater" was an hour program in which Sally hosted two different half-hour western TV series. The series changed from time to time but the concept was always the same. "Popeye Theater" came about almost two years later. Same host and set as "Starr Theater," but with Sally presenting cartoons. As Sally Starr became more popular, the station gave more air time to Sally and less to the westerns and cartoons. Thus, the westerns were finally dropped.
Also for awhile, Sally Starr was carried live on WFIL-TV and WLYH-TV, Channel 15, licensed to Lebanon-Lancaster. Both stations were owned by Triangle Publications. This would have been during 1958 and 1959. This film pre-dates the simulcast. So, we estimate the time to be late in 1957. In our opinion, the Real Video version is clearer.
Watch in Real Video!
Watch in Windows Media!
Our next audio clip comes from member Vibiana Bowman Cvetkovic. She went to Sally Starr in March 2010 and recorded an interview with "Our Gal Sal." By the way, Vib's two siblings, Melanie Capoferri and Joaquin Bowman, are also members of the Broadcast Pioneers. In fact, Vib, Melanie and Joaquin hold a record - the highest number of siblings in membership!
Listen in Real Audio!
Listen in Windows Media!
There was a program on WCAU Radio called "Hi Neighbor Party Time" and its host was Ralph Collier. On this particular show, Philadelphia singer turned actor James Darren was interviewed. The house singer was Susan Brooklyn. It dates from early May of 1958.
We do not have the complete show of this broadcast. However, we can present to you three excerpts (as one piece of audio with 1 second dead air between cuts). The running time is a little over 14 minutes.
This specific recording was made via a transcription disc and not on reel to reel audio tape. Because of that, the recording is fairly noisy. We have spent about 20 hours cleaning up the audio and removing over 500 pops and clicks from the original recording. It's available as both Real Audio and in the Windows Media format.
Listen with Real Audio!
Listen with Windows Media!
Broadcast Pioneers member Joan Stack had been interviewing well known people for years on"The Joan Stack Show" heard over WBUX radio.

In 1977, she spoke with Ralph Collier, an interviewer in his own right at WFLN. However, Collier was also the President of the Campbell Soup Museum in Camden, New Jersey.
While this interview has been on our website since 2003, we remastered the audio in January of 2013. While our original source material was an audio cassette recorded at WBUX, the quality was not the best. Even after remastering, the quality leaves alot to be desired. However, it is a marked improvement over the original recording. It is for the very first time now available also in the Windows Media format.
Listen in Real Audio!
Listen in Windows Media!
As we mentioned previously in this newsletter, Ralph Collier passed away last week. Broadcast Pioneers member Dave Conant, Executive Director of WRTI-FM, had this to say about Ralph:
I came to Philadelphia in the autumn of 1964 and soon found WFLN. The classical music format reminded me of WQXR, the station I had enjoyed in North Jersey growing up. But at 12:30 pm weekdays they broadcast a really interesting interview program hosted by this sophisticated, well-spoken and often humorous host named Ralph Collier. Seven years later after college and a brief career as a high school teacher, I found myself with a job at that station where I met that same broadcaster.

I can say I was a bit intimidated. He was a pro. He had traveled the world, had interviewed the famous and occasionally the infamous. And he was always at ease, on top of his game, and knew the right questions to ask. He listened to his guests, never interrupted and always managed intuitive follow up. I was 25. A novice. A newbie.

From the beginning he treated me as an equal; as a professional. He gave me hints on delivery of copy and general broadcast style. You don't learn that on college radio.

When I became program director, he congratulated me and always then took what direction I gave without any sign of annoyance or ego. We became friends.

In 1977 he introduced me to the woman who would become my wife. He became Uncle Ralph to my sons, but never let that interfere with our business relationship.

When WFLN was bought and changed format in 1997, I knew Ralph's knowledge of travel would be a great addition to WRTI's format. He offered TOURS AND DETOURS weekdays at 9:58 am until September of 2011. We remained friends. He's already missed.
Remember, History is ONLY What Gets Saved!
(If there were no portraits of George Washington, how would we know what he looked like?)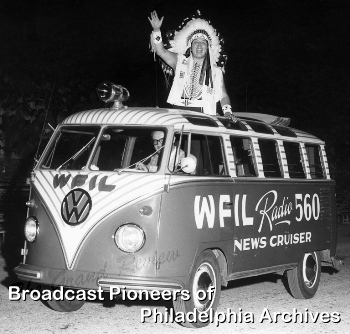 Broadcast Pioneers Hall of Famer Chief Traynor Halftown
circa early sixties
This looks like an early 60s Volkswagen Samba bus. The vehicle was made as early as 1949 and into the seventies. The photo was sent to us by Todd Kimmell who sells copies of the photo in a rich sepia color for the Halftown estate. He's friendly with the Chief's oldest son, Jeff. Kimmell also restored the picture. Todd said:
I grew up just up the street from the Halftowns, and the Halftown kids were my classmates. I'm still good friends with two of the three kids, and some years back Jeff Halftown and I sat down and went through his father's scrapbooks. There is material enough for a whole exhibit to be mounted somewhere at some point.
THANK YOU:
As we do every month, we want to thank Broadcast Pioneers member Johnny B. Hall for his monthly cash donation to our DAP, Digital Archival Project. Johnny donates $250 every month. The amount totals $3,000 yearly and really helps us to underwrite this much needed but expensive project. By the way, that's a $600 a year increase over his contribution from 2012.
And again, we wish to thank member Jerry Del Colliano for his $1,000 contribution to our DAP fund. We also received a $1,000 contribution to our archives from long-time Broadcast Pioneers member Len Stevens. A little while ago, Robin Adelman (on behalf of the entire Adelman family and Leon Love) presented us with a $1,000 contribution to be split between of our DAP project and our general fund.We welcome other gifts for these and other projects in the form of money and/or donated items like video tapes, audio transcriptions and photos.
We have fifteen $1,000 scholarships being underwritten for 2013. The scholarship competition is now underway. We have six from Johnny Hall, one from the Adelman family and one from Leon Love (Robin Adelman's dad), one from Esther Kurtz, Roy Shapiro, Sylvia Kauders and one from the Harry Hurley Golf Tournament. Broadcast Pioneers board member Kal Rudman announced that he would underwrite two scholarships and member Marlin Taylor donated a thousand dollars to underwrite a scholarship in the memory of his former boss David Kurtz. Those scholarships will be awarded in April of 2013.
We already have a good start for the April 2014 scholarships. We already have pledges and/or funding for eleven $1,000 scholarships to be awarded in April of 2014. We received $1,000 for a scholarship in the memory of Broadcast Pioneers Hall of Famer Mac McGuire. The contribution came from member R. Alan Campbell. Also, the final $1,000 scholarship (part of a five year package) from Broadcast Pioneers Hall of Famer Sylvia Kauders. We also have pledges for seven $1,000 scholarships from member Johnny B. Hall and his wife, Ginny. That's one more than last year. Also, a pledge from the Adelman family for a $1,000 scholarship and also one from Robin Adelman's dad, member Leon Love. The Halls are also pledging an extra $200 to help pay for the lunches of our scholarship winners and families when they come to receive their scholarships. Last year, that cost alone was almost $1,300.
Other contributions this past month came from Mike Bove, Gerry Wilkinson, Anthony DiFlorio, Bill Kelley, Terry Ruggles, Les Waas and Bonnie Nadley Silvestri and her husband Joe.
Also, our special thanks go to Broadcast Pioneers member Don Hurley who just donated 475 pictures that he took at our annual banquet in November. If you have photos, we would love to have copies of yours also. Thank you!
Our special thanks go to TUTV and The Kal & Lucille Rudman Media Production Center.

They have underwritten a grant to be used to fund an entire year of all our newsletters for calendar year 2013. We thank them so much for their support!
If you forgot to make an extra contribution (cash or memorabilia) and would like to do so now, it's never too late. We would be thrilled to hear from you at: PO Box 2886, Bala Cynwyd, PA 19004 or call us at (856) 365-5600!
IN TOUCH WITH THE INDUSTRY:
Annette Parks, director of Engineering & Operations at CBS affiliate KRO-TV in Seattle has joined NBC 10 in the same role as Vice President. Parks served in the U.S. Navy as an electrician before starting her television career at Cox Cable in Norfolk, VA. Parks holds a BS in Electronic Engineering Technology from Norfolk State University, a BA in Industrial Organizational Psychology from the University of North Carolina at Charlotte, and an MS Organizational Management from Pfeiffer University. She is a member of the National Association of Broadcasters and the Society of Broadcast Engineers.
Anne-Marie Green has been named anchor of CBS News' UP TO THE MINUTE and the CBS MORNING NEWS. Green served as a general assignment reporter at CBS 3 in Philadelphia since 2004. She covered the Amish school shooting in 2006 in the Nickel Mines, Pa. community, the 2007 Minneapolis bridge collapse, Super Bowl XXXIX and the 2008 and 2009 World Series. She left Philly and headed to the "Big Apple" a few weeks ago.
Jerry Penacoli has been named co-host of "Daytime," a nationally syndicated show done by WFLA-TV in Tampa. Jerry was a correspondent on the syndicated "Extra" daily program for the last 13 years. In the eighties, Penacoli spent time here in Philadelphia at KYW-TV, Channel 3.
Last month, Mark Wahlberg and Allen Hughes (from "Broken City") clowned around on the weather during "Good Day Philadelphia." Broadcast Pioneers member Sue Serio tried to help out but Wahlberg just kept on going even through the traffic report. The show airs daily on WTXF-TV, Channel 29 from 4:25 am to 10 am (that's a 5 hour 35 minute shift).
Philadelphia Flyers ice hockey can now be heard on WPEN, 97.5 FM, the new flagship station of the team. Tim Saunders and former Flyers defenseman Chris Therien are again serving as announcers for the games.
Fox 29's Allyson Meyers has been named Vice President and General Manager of WOFL Fox 35 and WRBW My65 in Orlando and WOGX Fox 51 in Ocala, Florida. She recently served as Vice President and General Sales Manager for WTXF in Philadelphia.
The nice article in the Philadelphia Tribute a couple weeks ago reminded us to tell you about the recent book written by Wynne Alexander, granddaughter of Max M. Leon who served this organization as Vice-President in the seventies. The book is called, "Get It from the Drums," A History of Protest and Protest Songs of the 1960s and 70s. The book is receiving high praise from across the nation. Leon owned WDAS for thirty years. Both Max Leon and Bob Klein, Wynne's father, have been inducted into our Hall of Fame.
NBC10, WCAU today (February 5th) announced the launch of a new news and entertainment service in 1,200 taxi cabs in the Philadelphia area equipped with high-resolution touch-screen monitors. Passengers traveling in local taxis will now have access to an array of NBCUniversal programming during their rides, including regularly refreshed local news and weather updates from NBC10 and content from NBC Sports Group, NBC News, NBC's primetime and late night offerings as well as several of its cable networks and Universal Pictures. As of now, 725 taxis are equipped with the service.
THANKS FOR THE MEMORIES:
WIBG's JIM STAGG!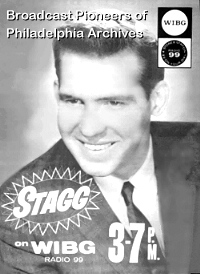 This picture was on the back of the WIBBAGE list for March 21, 1960. The top ten songs that week were:
1. Wild One - Bobby Rydell
2. Puppy Love - Paul Anka
3. Sweet Nothins - Brenda Lee
4. He'll Have to Go - Jim Reeves
5. Lady Luck - Lloyd Price
6. Beatnik Fly - Johnny and the Hurricanes
7. O Dio Mio - Annette
8. New Lovers - Pat Boone
9. This Magic Moment - The Drifters
10. Baby - Brook Benton & Dinah Washington
The jocks are on the air at that time were:
Bill Wright, Sr. - Morning Drive (5:30 am to 10 am)
Bill Jones - Housewife (Mid-day) (10 am to 3 pm)
(Jim) Stagg - Afternoon Drive (3 pm to 7 pm)
Bob Mitchell - Evening (7 pm to 12 midnight)
Harvey Miller - Overnight (12 midnight to 5:30 am)
By summer, the lineup had changed. Bill Wright was still in morning drive. Bill Jones was still mid-day. However, Jerry Stevens moved in to afternoon drive (doing 3 pm to 8 pm) with Harvey Miller moving up into evenings (8 pm to 1 am) and a new WIBBAGE Good Guy was doing overnights (1 am to 5:30 am). His name was Dean Tyler.
March 11, 1957 issue of "Off-Camera"
A trade publication called "Off-Camera" in their March 11, 1957 (we have an original copy in our archives) talks about several interesting things. This 4 page booklet came out twice a month (on the second and fourth Tuesday). It was published by TV Guide (Triangle Publications). In this particular issue, it said:
Norm and Carol Leebron (he's Channel 10's film manager) became the parents of a baby girl, Kathryn Suzanne on February 19th. Kathryn weighed in at 5 pounds, 10 ounces. (Carol is this organization's Secretary and Norm was inducted into our Hall of Fame in November of 2011).

Channel 6's Movietime host, Johnny Carlton (a member of the Broadcast Pioneers) is planning record dances at Edgely, Levittown and Bristol in March.

Channel 10's Bob Pryor recently helped the brother-in-law of a "Strike-It-Rich"contestant obtain a job. The brother-in-law, Paul Bailey, was thus enabled to support the program contestant, Mrs. Russell Bailey and her hospitalized husband, both of Burlington, NJ.
BILL HART
In 2006, we inducted Bill Hart into our Hall of Fame. He worked in both radio and TV at WCAU. He was an announcer, newsman and game show host, just to name a few. He also hosted the early evening movie slot on the television station. However, we can't let history forget that it was Bill Hart in 1953 (while hosting "The Early Show" on Channel 10) who decided to call commercials by a rather unique name: "intermission featurettes." Nice try, Bill.
REX TRAILER
He was here in Philadelphia from 1950 to 1956 on Channel 3. In 2000, Rex Trailer e-mailed us. He said:
These were exciting years for me. I lived in Bucks County in Doylestown. I had a ranch for boys called "Rex Trailer's Western Valley Ranch." We had a horse for every youngster and taught them about their care and how to ride them. We also had a herd of white face cattle, put on horse shows and I did many shows inviting the public to the ranch.

We did one promotion with TV Guide that attracted so many people that traffic was tied up for hours. Over five thousand people attended.

After I came to Boston, I did return to Philly, but not as Rex Trailer. As a promotional stunt the Sheraton Hotel Corp. hired me to put on a Paul Revere outfit and ride my horse "Gold Rush" from Boston to Philadelphia carrying the key to the (then new) hotel they were opening there. The ride was a re-creation of a ride made by Paul Revere in 1773, to tell the Continental Congress about the "Boston Tea Party". Paul was a courier for the "Sons Of Liberty" back then. The resulting international publicity was fantastic.
Broadcast Pioneers member Art Wilson remembers Rex Trailer:
In the early 1950's, my uncle owned and operated a jewelry store in which, in addition to sales, he manufactured and repaired jewelry. Rex Trailer visited his shop for a repair on his silver cowboy buckle. Upon learning about me, a young child, Rex invited me to attend his TV show. I remember the excitement of watching, with other kids, a TV studio live performance.
Broadcast Pioneers member Johnny B. Hall tells us about Rex Trailer:
I was in the audience of one of his TV shows and met him years ago in Philadelphia. A friend of my dad's was in advertising and one of his accounts, Jack's Snacks, sponsored Rex's show. So I got to go! It was, of course, live TV, and one of the kids sitting up ahead of us got his leg caught in the folding seats. There he was! I got a good view of a class act as Rex, by his lonesome, kept the situation under control and freed the boy's leg without injury! Wow! What a memory!

Reading Rex's Philadelphia obit, I see Rex had a practice of including persons with mental and/or physical disabilities in his audiences. We had a young boy with muscular dystrophy using a wheelchair in the audience with us, and Rex was headed back his way when the other boy caught his leg, so Rex never made it to him. His name was Bill Pritchard, and Bill was my best man at our wedding in 1970.
THE LONE RANGER TURNS 80!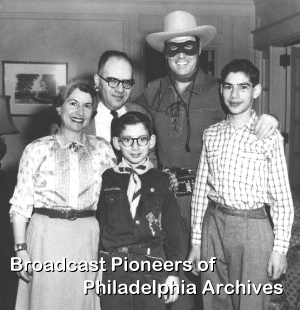 (Left to right - back) Evening Bulletin Columnist Bob Williams and Clayton Moore (as the Lone Ranger)
(Left to right - front) Aline Williams, Charlie Williams and member Tony Williams
Bellevue-Stratord Hotel, Philadelphia
circa 1954
Last week, "The Lone Ranger" turned 80 years old. The character first showed up on January 30, 1933 as a radio broadcast. While most of us may remember Clayton Moore as The Lone Ranger on TV, the program started in radio as a local children's show on WXYZ Radio in Detroit. The station quickly realized that more than half their audience were adults. Because of its huge success, it was picked up the Mutual Radio Network and aired coast to coast. One of the first announcers or narrators on the broadcast was Bob Hite. Bob later went on the be the announcer for the CBS Evening News with Walter Cronkite. Bob's son, Bob Hite was an anchor here in Philadelphia at WPVI in the mid-seventies.
A FINAL THOUGHT....
"One thing Philadelphia has is ample parking space. Too bad it's all in Atlantic City. Now I know why William Penn is on the top of City Hall. He's looking for a place to park."
Eddie Cantor
during a visit to Philadelphia
circa 1953
Please contact us by e-mail at newsletter@broadcastpioneers.com or by mail to: Ed Eisen, 1110 Longshore Avenue, Philadelphia, PA 19111. (215) 725-7253. Your stories are important, to you, to us, and your colleagues. Contact us today and we'll include your story in the next newsletter!

Photo Editor & Archival Historian - Gerry Wilkinson
© 2013, Broadcast Pioneers of Philadelphia
All Rights Reserved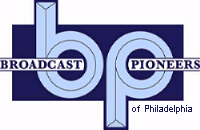 The e-mail address of the Broadcast Pioneers of Philadelphia is pioneers@broadcastpioneers.com
For luncheon reservations call (856) 365-5600 or e-mail us at: rsvp@broadcastpioneers.com