| | |
| --- | --- |
| | Broadcast Pioneers of Philadelphia is a federally recognized, state chartered 501(c)(3) non-profit organization serving the Philadelphia Broadcast Community since January of 1962. |
Our Annual Fundraising Banquet
The Hilton Hotel - City Avenue
Friday Evening, November 20, 2015

Doors open at 5:45 pm!
Rception starts at 6 pm!
Dinner served at 7 pm sharp!

Tickets are:
$88 each for our members
$98 each for everyone else!
Our "Person of the Year &
Hall of Fame Inductees for 2015!
Our 50th Annual Fundraising Banquet!
Friday, November 20, 2015!
318 tickets sold so far!
Send in for yours now!
TICKETS ON SALE NOW!


NONE AVAILABLE AT THE DOOR!
MAIL ORDER ONLY!
NO CREDIT CARD SALES!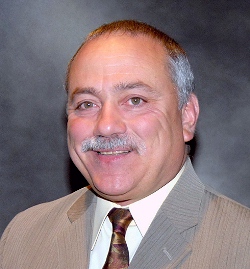 Broadcast Pioneers "Person of the Year" for 2014, Bob Pantano
Our Honorees!
Our "Person of the Year" for 2015 is Bob Pantano!
Broadcast Pioneers member Bob Pantano is the host of the Saturday Night Dance Party in Philadelphia on 98.1 WOGL. This is the first and longest running radio dance party in the nation, now celebrating 38 years. Bob is our 2015 "Person of the Year."
Bob Pantano, a South Philadelphia native, started spinning at the record hops in the late 1960s and then the nightclubs in the 70s. His professional radio career began on WCAM in Camden, New Jersey in 1971. Bob pioneered the live-radio broadcast, The Saturday Night Dance Party, in 1977, which airs every Saturday night live from 7:00 p.m. to 2:00 a.m. and has enthralled and entertained Philadelphia audiences with its upbeat dance music. Our MCs for the evening are Larry Kane and Dom Giordano.
"Hall of Fame" - Living Inductees
Lynne Barrett, TV personality & voice over announcer from the 40s to the 70s
Tracy Davidson, NBC 10 News Anchor & Reporter & 6-time Emmy Winner
Jim Donovan, CBS 3 Consumer Affairs Reporter & 13-time Emmy Winner
Harvey Holiday, 98.1, WOGL Air Personality for the last quarter century
Dick Kearney, former WCAU Cameraman Extraordinaire & Emmy winner
Lauren Lipton, currently, the KYW Newsradio Morning Drive News Editor
Marian Lockett-Egan, advertising guru & former leader of Broadcast Pioneers
Al Primo, the person who changed television news across the nation forever
Pierre Robert, long-time radio DJ & air personality on 93.3, WMMR Radio
Karen Rogers, morning Traffic/Weather Anchor for Action News, 6ABC
Joe Tarsia, founder/owner of Sigma Sound Studios with 100s of Gold Records
Marlin Taylor, father of the "beautiful music radio format & former PD at WDVR
"Hall of Fame" - Posthumous Inductees

Don Cannon, former radio air personality at several different stations in town
Mark Drucker, KYW Newsradio reporter, former newsman for John DeBella
Aldo Farnese, former TV Children's Air Personality on WKBS & Channel 29
Dick Heist, suburban station announcer/air personality for many decades
Helen Pulaski Innes, WIP's first female Program Director & that was in 1922
Lee McCarthy, former NBC correspondent & Channel 29 news anchor/reporter
Wynn Moore, former radio talk show host at several stations in Philadelphia
Cozy Morley, popular Southern New Jersey entertainer, musician and comedian
Karin Phillips, former KYW Newsradio, 1060, community affairs reporter
Art Szcykalski, former WPHL, Channel 17 Manager of Engineering & Operations
TICKETS MUST BE PURCHASED IN ADVANCE
AND THEY ARE ON SALE NOW!
Prices are $88 for members (each member can buy ONLY one ticket at the member price) and $98 for everyone else (including spouses, friends and guests). The event will once again take place at the Hilton City Avenue, 4200 City Avenue, Philadelphia. The date is Friday, November 20th. The reception is at 6 pm and dinner is served at 7 pm. Doors open at 5:45 pm. Cash bar all night long. Valet parking is $10. Event lot parking is $5. Make plans to be there! A major portion of the ticket price may be deductible on your federal income tax. Ask your tax advisor for details! Tickets must be purchased in advance. Absolutely no tickets available at the door.
The Star Spangled Banner will be sung by Board Member Bob Kravitz with piano accompaniment by Michael Stairs of the Philadelphia Orchestra. The invocation will be done by Michael Muderick. At the piano for the rest of the evening is Broadcast Pioneers member John Primerano.
This is our BIG FUNDRAISER of the year. If you can't be with us in person, you can still do your part. If you make a contribution to us from now until November 20th, we will credit it to this fundraising event. So you can still be a part. But hurry before it's too late! Time is running out.
The Broadcast Pioneers of Philadelphia is a Pennsylvania non-profit corporation that is tax exempt under section 501(c)(3) of the Internal Revenue Code. Membership fees, contributions and the bulk of our banquet tickets may be tax-deductible for federal income tax purposes. Consult your tax advisor for specific details.
TICKETS ON SALE NOW!
DINNER MENU (subject to change)
Salad:
Tossed Garden Salad with Raspberry Vinaigrette or Ranch Dressing
Entrée:
Boneless breast of chicken, apples and seasoned corned bread filling with plenty of pan gravy. Seasonal vegetables and roasted potatoes with warm bakery rolls and creamery butter.
OR

Vegetarian entrée tower, cous cous and tomato basil sauce. Seasonal vegetables and roasted potatoes with warm bakery rolls and creamery butter. (If you prefer the vegetarian meal, just tell your server.)
Dessert:
Lemon cheesecake with strawberry sauce
OR

Fruit cups (these are very limited and are for those on special diets only)
Drinks:
Fresh brewed coffee, decaffeinated coffee, tea and water
Cash bar all evening long!
WE'LL BE PROUD TO SEE YOU IN THE CROWD!

Visit Our Website Often - http://www.broadcastpioneers.com
You should check our website often on the front page (above) for important information!
Check out our Facebook Page - http://www.broadcastpioneers.com/facebook
There are things on our Facebook Page that are NOT on our website (like our vintage photo of the week)
Tune in to our YouTube Channel - http://www.broadcastpioneers.com/youtube
Our YouTube Channel has all our luncheons, exclusive interviews and archival material

Don't forget our BIG 50th annual Person of the Year/Hall of Fame Banquet on Friday, November 20th. The ticket(s) order form is above. This is our BIG fundraiser of the year. We appreciate YOUR continued support.
Can's make it? YOU CAN STILL HELP! You can make a contribution right now and it will be included in the total amount raised during this main fundraising event for this year.
YOU CAN BE A PART BUT HURRY BEFORE IT'S TOO LATE!
With your support, Broadcast Pioneers mentors area college students. We run an annual student Career Night in the spring and our yearly autumn college symposium at a major Philadelphia TV station. We award scholarships to area students. In April, we presented twenty $1,000 scholarships and are committed for another twenty in April of 2016.
VERY IMPORTANT! We maintain a digital and hard copy archive of Philadelphia Broadcasting. This includes 5,000 local TV programs, 11,000 area radio broadcasts and 35,000 photographs. This is becoming a more and more expensive project. Your funding is very much needed in order for this project to continue.
YOUR FUNDING helps us preserve the rich broadcast history of the Philadelphia market! Time is quickly running out!
WE CAN'T DO IT WITHOUT YOU!
Again, this may be your last chance to show your support for everything we do this year. Even if you don't get a ticket or two, you can still make sure that you are counted in the main fundraiser of the year. Contributions in any amount can be sent to:
Broadcast Pioneers
P.O. Box 2886
Bala Cynwyd, PA 19004

WELCOME NEW MEMBERS:
FULL MEMBERS:
Lauren Lipton has been in our business for the last 43 years and that's hard to do since she's still 39 like Jack Benny. Seriously, Lauren is currently the morning drive editor for KYW Newsradio. She has been a reporter, anchor and editor for them for the last three decades. Before that she was a reporter, producer and executive editor for KYW-TV. Previously, she was known as Lauri Lipton on WFIL Radio, where she was their first female anchor. In 1973, she was the first woman to cover the Army Navy game when the press passes said, "Ladies Not Admitted to the Press Box." They never used that line again.
Jim Donovan has been in TV continuously for the last 28 years. Jim Donovan is a 13-time Emmy Award-winning consumer reporter whose honors run the gamut from the Better Business Bureau to the Associated Press. Since 2004 he has been the featured reporter for the "On Your Side" consumer unit at CBS 3 and The CW Philly. Each year, he and his team help resolve thousands of consumer-related complaints from viewers in the Delaware Valley. He has previously worked for one of NBC's cable networks as a producer and reporter.
Brenda Jorett joined our business in 1975. Brenda owns her own company, "What's Next Productions." She was the senior producer and host of WHYY's Morning Edition from 2001 to 2009. Before that, she was a news anchor & reporter for KYW Newsradio from 1986 to 2000. She has also done field producer work for KYW-TV and WPVI-TV. Jorett has won many awards inlcuding the AP's best newscast, the Society of Professional Journalists, Public Radio News Director Industries and the March of Dimes achievement in radio.
Charles "Chuck" Rabb has been in the industry since 1982. From that year until 1993, Chuck was on WPEB, 88.1 on your FM dial here in Philadelphia. During that same time, Charles Rabb was also a contributor to the "Voice of America" that is heard around the world as the radio voice of the United States. He was also involved with WDVT, 900 on your AM dial from 1985 to 1988. WDVT at that time was owned by Broadcast Pioneers Hall of Famer Frank Ford who programmed the station with telephone talk.
Rhoda Rogers has been in our industry for over eleven years. She has been employed as a movie extra, a Mummer, one of the Town and Country Players and a member of the Copper Pennies Singing Group. She has been an on-air radio personality for the last decade on WRDV-FM here in the Delaware Valley. Her program, Nickelodeon, features an emphasis on the forties through the sixties with lots of vocals. She's also Vice-President of Searchstone Partners of Warminster, Pennsylvania.
ASSOCIATE MEMBER:
Jimmy Donnelly is a newbie to our industry. That's why he's an Associate Member. Jim goes to school but also works for Metramedia Broadcasting and Studios, a major production company owned by Broadcast Pioneers Vice-President Brad Seecof. Many of you have seen Jim at our luncheons, banquets and other Broadcast Pioneers affairs as one of the camera operators recording most of our Broadcast Pioneers events.
We are thrilled to have these new members. Over 500 Members. More than ever. We hope to see as many of our members as possible at our next luncheon.
DIGITAL ARCHIVAL PROJECT NEWS:
VIDEO: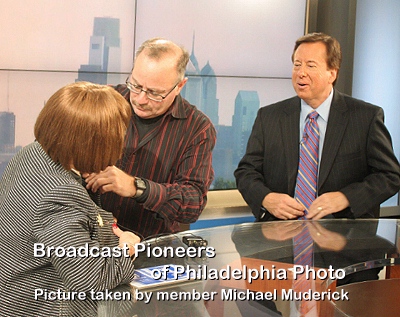 (Left to right) Members Dorie Lenz, Brad Seecof and Steve Highsmith
at the studios of WPHL 17
Tuesday, October 20, 2015
Watch one of our latest "Pioneers of Philadelphia Broadcasting" episodes shot at the studios of WPHL-TV. Dorie Lenz, who is a member of our board of directors was interviewed by member Steve Highsmith, PHL 17's Director of Community Relations and Local Programming. Putting the mike on Dorie is Broadcast Pioneers Vice-President Brad Seecof, who served as Director and one of the HD camera operators. The other camera operator was board member Steve Sacks who also served as producer. It's a wonderful 22 minutes shot with two HD air quality television cameras. We would like to thank WPHL for allowing us to shoot this at their facility.
Dorie was on the Children's Hour on WCAU Radio to start her broadcasting career. She was paid in free food at Horn & Hardart. If you don't remember the automat, we won't even try to explain what it was. She was on to Channel 29 working with Alan Scott on a multi-hour daily program called, "Market." From there, she was on to WPHL where she worked for more than three decades.
Video courtesy of Broadcast Pioneers VP Brad Seecof and Metramedia Broadcasting and Studios
AUDIO:
It's April 1965. Channel 3 is still owned by NBC and thus the call letters are WRCV-TV. Regular programming was prempted that evening so that the station could do a half-hour documentary about "The John Birch Society." The narrator was long-time news anchor (and member of the Broadcast Pioneers) Vince Leonard. While this was a television broadcast, we have only audio. It is, to our knowledge, the only recording of this show that exists today.
Listen in the Windows Media Format!
Here's a clip from KYW Newsradio from February 5, 1971. While the news anchor does not identify himself, we believe it to be Don Budd. This is a time out from Group W's radio coverage of Apollo14's walk on the moon. Listen to the commercial at the beginning. It's 11 am.
Listen in the Windows Media Format!
Today's News Becomes Tomorrow's History!
(This is what our Digital Archival Project, DAP, is all about!)
IN TOUCH WITH OUR MEMBERS:
Member Pat Ciarrocchi
St. Peter's at the Vatican
2013

(Left to right) Cameraman Will Kenworthy & Pat Ciarrocchi
St. Peter's square, the Vatican
2014
Our lead story in this section is probably the decision of member Pat Ciarrocchi to forge a new path in her life. We wish her well. Here's what she e-mailed to us and the entire staff at CBS 3:
On September 27th, just before 8 pm, Pope Francis and Shepherd One were wheels up bound for the next chapter in his Papacy.

As I watched in that moment, I felt my wheels lift up too, bound for the next chapter in a career that has had me anchored here for more than 33 years.

During Francis' 36 hours in Philadelphia, we achieved greatness. Together, we told the story of hope, forgiveness, and could hear a personal challenge to allow our best selves to come forth.

We laughed, we cried, and for me, it became a near miraculous culmination of a television career that was never built on the crime that is often our stock in trade, but a desire to find the redeeming, the inspirational, the humanity in what surrounds us.

I know you all have lots of questions. There isn't a back story, just a decision. I so want to do more with my life. And I need freedom to do that. The Francis visit has empowered me with the strength to forge a path that is certain to use my voice. I believe it includes new business and community opportunities.

I have been shaped by my faith, my family, and my passion for telling a good story. Thank you for the privilege of doing that work here.

I will anchor the Noon News until Thursday, October 15th. I will be around the 16th to wrap up details and then, David (her husband) and I are headed to Italy for two weeks.

Remember in all you do, no matter how mundane, trying to make slot while rebooting a computer, stretching three facts into ten minutes of live coverage or dealing with a cranky colleague - look up. It is there that you will find the Light to lead you.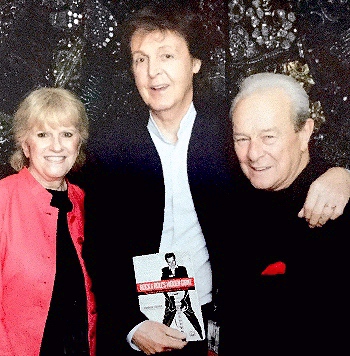 (left to right) Joan Gracie, Paul McCartney and Member Charlie Gracie
Wells Fargo Center, Philadelphia
June 21, 2015
If you're going to be in the United Kingdom later this month, you have a great chance to see Broadcast Pioneers member Charlie Gracie sing. Charlie begins a 17-day UK concert later this month beginning November 10th. He'll be performing in London, Kingston on Thames, Bristol, Cornwall, Ilkeston, Bournemouth, Blackpool and Newport, South Wales. And speaking of England, Gracie and his family enjoyed a private visit with Sir Paul McCartney before his Wells Fargo concert in Philadelphia this past summer. Paul wrote the Foreword to Charlie's recent autobiography, "Rock & Roll's Hidden Giant" which is available on Amazon. Charlie thanked the former Beatle by presenting him with a personally signed copy of the book. McCartney has long credited Gracie as an early influence.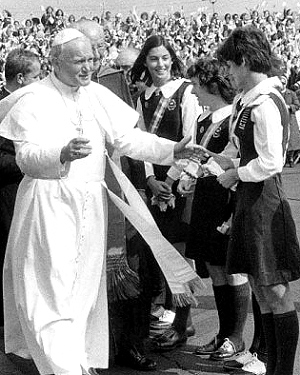 Pope John Paul II with Nora McDonald (facing camera)
Philadelphia Internation Airport
The Pope's Farewell to Philadelphia
Thursday, October 4, 1979
Last month, we ran some audio clips in our newsletter from Pope John Paul II's visit to Philadelphia 1979. Broadcast Pioneers member Bill Webber, Jr. saw them and gave them a listen. Here's what he wrote to us:
(I) enjoyed listening to the Gene Dillard audio clips. In another entry from the "It's a Small World" department... The last audio for this month (October 2015 newsletter) is Gene Dillard interviewing some of the girl high school students from Little Flower High School. My future wife (& Wee Willie's daughter-in-law) Nora McDonald was the Little Flower High School Vice President in 1979. She was not interviewed by Gene but is pictured (above). Nora is the first girl seen to the right of Pope John Paul II.
Also carried last month in our October newsletter was a story about the last days of WKBS-TV, Channel 48. Member Kim Kline e-mailed us:
Thanks for the article about WKBS TV. I was the Promotion Manager (of the station) at the time and actually got first word watching another news station while most of the management were in NYC for a retirement dinner. I immediately called my father, Jack Kline, who was working as GM of a station in Ohio and told him what I'd heard to which he replied....'rev up your resume, Kim. You're out of work!' It was a time I will long remember as I will all of the great people who worked there.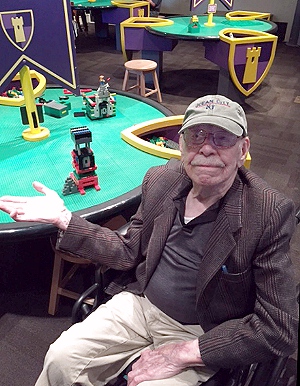 Board Member Les Waas
at the Mercer Museum, Doylestown, PA
The Pope's Farewell to Philadelphia
Friday, October 9, 2015
As you may recall, we reported in our September issue that Board Member Les Waas took a fall and fractured his pelvis in his home. He is now recovering at the Sunrise Assisted Living located at 1801 Susquehanna Road in Abington, Pa. 19001. Les can be reached at 215-576-3102. Well, Les had an outing early last month. He went to the Mercer Museum in Doylestown, courtesy of caregiver John Carroll.. It's a history museum of everyday life in America during the 18th and 19th centuries. Les said that he had a good time.
In mid-October, there was an unveiling of a historical marker on the site (212 North 12th Street, Center City) of the original Sigma Sound Studios, owned by member Joe Tarsia. Many recording artists and others were on hand for the occasion. The building is scheduled to be torn down to make room for apartments, office space and retail stores. WMMR's Pierre Robert was also on hand. Come out on Friday evening, November 20th as we induct borth Joe Tarsia and Pierre Robert into our Hall of Fame.
The Blacklist is a crime drama on NBC-TV. The program is currently seen locally on WCAU-TV, NBC 10 on Thursday evenings at 9 pm. Member Johnny Hall e-mailed us:
(Member) Sandee Bengel did a great job in her performance on THE BLACKLIST show on NBC recently. It is always great to see one of our own on national TV. Way to go, Sandee. (The program she was in aired on October 22nd.)
Member Eddie Collins wants us to know that on Sunday, November 22nd, The Frackville Museum in Frackville PA presents the grand opening of The Jordan Brothers Legacy Room, a permanent exhibit honoring The Jordan Brothers, the most prolific rock & roll music act to emerge from Northeastern Pennsylvania, in a career spanning thirty one years.
Hailing from Frackville, They attained a strong regional fan base in Northeast and Central Pennsylvania, achieving national success with TV appearances on Ted Mack's Amateur Hour, Jerry Blavat's 'Discophonic Scene,' Ed Hurst's 'Summertime At The Pier,' and American Bandstand, in which the act also toured in 1959 with Dick Clark's 'Caravan Of Stars,' headlining with such stars as Paul Anka, Frankie Avalon, The Coasters, and The Drifters among others.

The Jordan Brothers Legacy Room exhibit, will feature their band instruments, stage clothing, a comprehensive collection of their recordings, in addition to a wealth of photos, plus rare documents and memorabilia from their career, many being presented to the public view for the first time.

The exhibit is presented in the Frackville Borough Complex, 42 S. Center Street. Frackville. Hours for the grand opening are slated for 1 pm to 4 pm. The festivities will feature opening remarks from a number of local dignitaries, and members of The Jordan Brothers will be on hand to meet and greet visitors. The Jordan Brothers have performed as some of the Broadcast Pioneers luncheons.
The writings of longtime Philadelphia Radio Personality T. Morgan called "Confessions of a Teenage Disc Jockey" is being published by Slippery Ink Publishing. The official release date was yesterday. Initially the book will only be available on his website, http://www.tmorganonline.com. After the initial release, Morgan will be embarking on a series of talks and book signings. T. is a member of this organization's board of directors.
A LITTLE BIT OF BROADCAST HISTORY!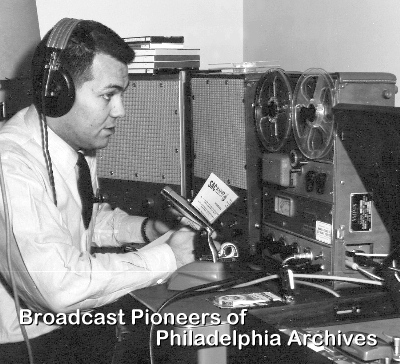 Member Mort Crim
Vandenberg Air Force Base
circa 1959
We asked Mort to tell us more about this photo and here's what he e-mailed:
I was producing a show for the Air Force at Vandenberg Air Force Base called "Voice of Vandenberg." It aired on a network of about ten radio stations in the southern and central California area. It was a weekly, five minute summary of what was happening at the new missile base. From there, I was transferred to SAC headquarters in Omaha (Offutt AFB) where I produced programs for both SAC and the Armed Forces Radio and TV networks. I was about 22 when this photo was taken.

WAR OF THE WORLDS REVISITED!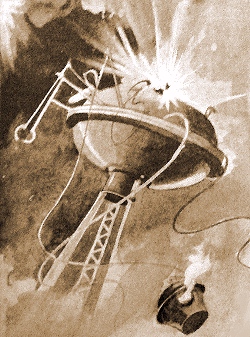 Original illustration from
"War of the Worlds"
Pearson's Magazine
1897
Did you know...
With Mischief Night and Halloween just passed, we now move into November. It's one of our four months with just 30 days in it. However, let's not go into our eleventh month of the year without a little thought about something that happened more than three-quarters of a century ago.
The date was Sunday evening, October 30, 1938, Mischief Night. It's 8 pm and the CBS Mercury Theater of the Air, unsponsored, was presenting an adaptation of H.G. Wells' "War of the Worlds." A young Orson Welles was directing the performance of what would become called, "The Panic Broadcast."
Many people listening to the Mercury Theater believed the story to be a real alien invasion of our neighboring state, New Jersey. WCAU Radio carried the broadcast locally. Ike and Leon Levy owned the station. Leon's brother-in-law was Bill Paley, President of CBS and minority owner (about 11%) of WCAU. The station at this time was originating 18 hours of network programming per week.
The program was totally without sponsorship and was on against the very popular Charlie McCarthy and Edgar Bergen on NBC. They had the bulk of the listening audience.
However, after the opening monologue on The Chase and Sanborn Hour (the official name of the NBC broadcast), Nelson Eddy sang a song. As a teenager, Eddy moved to Philadelphia where he worked in a clerical job. He then became a Quaker City newspaper reporter for the Public Ledger and later the Evening Bulletin.
Helen Pulaski Innes, WIP Radio's first Program Director (and one of the first, if not the first, female radio program director in the country) discovered Nelson and put him on the air as a singer. She usually does not receive credit for this. However, Ed Davies, WIP's first manager, confirmed this in a speech to our organization in September of 1964.
Well, Eddy started singing on NBC and people across the country started turning the dial. Some came to their local CBS Radio station. Just by circumstance, this is when the first "news bulletins" on the Mercury Theater of the Air started to hit. These late tuners missed the opening announcement that this was a play. Some thought it was real.
However, let us set the scene. A month before the "War of the Worlds" broadcast, the Munich Crisis took place in Europe with Hitler demanding over a 100,000 square miles of land. The news bulletin and on the scene report became commonplace on the networks. Radio was quickly becoming a legit news source.
On the Thursday before the Welles broadcast, the Christian Science Monitor ran a small article quoting Dr. Knut Lundmark, head of the Lund Observatory for 26 years. The article quoted him as saying" "If matter is uniformly distributed and other worlds are built in the same way as ours, then philosophically speaking, it is inconceivable that ours should be the only one on which there is life." The article also said that living things exist on Mars. The stage was set. Many late radio tuners started listening to the broadcast originating from Studio One on the 20th floor with the "first news bulletin." It sounds real and many believed it.
It did sound real. It was supposed to. That's because Orson Welles thought the first draft of the script was boring and dull. Two days before air, he listened to a program called, "Air Raid." It used the style of news bulletins to tell the story. Orson liked it and adapted into the script. He sent Frank Readick (who played reporter Carl Phillips) into the CBS Radio archives to listen to the famous Hindenburg disaster broadcast from the year before. For hours, he listened to Herbert Morrison's horrified voice describing the nightmare. Over and over, Readick listened. He mimicked that style on the War of the Worlds broadcast. By the way, Lakehurst, where the Hindenburg disaster occured, and Grover's Mills, the site of the fake Martian landing, were only 31 miles apart, both in our neighboring state of New Jersey.
Another nteresting side bar is that many of the radio listeners knew Orson Welles' voice of that of the radio character, "The Shadow." In fact, Orson appeared on as many as two dozen broadcasts a week, many uncredited on air, but we wouldn't hear his voice on the War of the Worlds. He would use his director's skills (which was already established) to terrify a nation. Another interesting point, the voice of the first Shadow was that of Frank Readick.
Still another wonderful and true story is how the location of the Martian invasion moved from England (location of the original H. G. Wells' story) to New Jersey. Script writer Howard Koch was at a loss where to locate the Martian invasion. About a week before air, he stopped at a gas station to fill up his gas tank and while there got a road map of the state of New Jersey. Back in that era, road maps were distributed free. He opened up the map and just randomly selected a town in the central part of Jersey. That was Grover's Mills.
For those paying really close attention, the times mentioned during the broadcast were not correct. However, the 10 actors did such a wonderful performance that few ever noticed. One additional side bar is that the broadcast had a twenty-seven piece orchestra and no sponsor. Radio was expensive in those days.
The broadcast ended up being the most famous radio transmission of all time. Over a period of a month, there were over 12,000 news articles written about the broadcast.
In Canada, a church broadcast that asked for donations saw large increases in contributions. New Jersey Bell Telephone had an increase in phone usage during the program. Walter Winchell who was broadcasting on another network assured his listeners that it was nothing but a play. Gabriel Heatter said basically the same thing on his 9 pm show. Local stations received hundreds of calls. Some were wondering why that station was continuing with regular programming and Charlie McCarthy. The New York Times got almost a thousand phone calls.
However, here's something. The Hooper rating service said that the people that they called who were tuned to the Mercury Theater said that they were listening to a play, not a news bulletin. The ratings for "War of the Worlds" were very low. There have been theories, none proven, that part of publicity came from the notion that newspapers were losing part of their audience (and advertising dollars) to radio and thus wanted to discredit the medium as a genuine news source. Thus, the large number of articles.
Broadcasting Magazine, the bible of the industry, called the radio program "History in the Faking." Afterwards, W.B. Lewis, Vice-president for programming for CBS Radio said that they wouldn't allow such a thing to happen again "within a dramatization where alarm could be aroused."
Lewis also said:
The Columbia Broadcasting System regrets that some listeners to the Orson Welles' Mercury Theater of the Air program last night mistook fantasy for fact. Announcements were made before, after and twice during the hour that we were presenting a dramatization of the H. G. Wells fictional novel of the invasion of this world by the planet Mars. Further announcements that the whole incident was fiction were put on the network when telephone calls showed some listeners had failed to realize that they were hearing a play. In order that this may not happen again, the program department hereafter will not use the technique of a simulated news broadcast within the dramatization when the circumstances of the broadcast could cause immediate alarm to a number of listeners.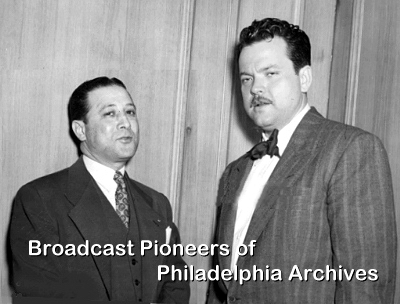 (Left to right) Max E. Solomon and Orson Welles
Philadelphia, Pa.
circa 1943
(Solomon is a former President & Chairman of the Board of this organization)
(Previously unpublished photograph)
Orson Welles said at the same time that he was "even more the bewildered over this misunderstanding in the light of an analysis of the broadcast itself."
He also said:
It seems to me that there are four factors which should have in any event maintained the illusion of fiction in the broadcast. The first was that the broadcast were performed as if occurring in the future and as if it were then related by a survivor of a past occurrence. The date of the fanciful invasion of this planet by Martians was clearly given as 1939 (the broadcast took place in 1938) and was so announced at the outset of the broadcast. The second element was the fact that the broadcast took place at our regular Mercury Theatre period and had been so announced in all the papers.

The third element was the fact that at the very outset of the broadcast and twice during its enactment, listeners were told that this was a play, that it was an adaptation of an old novel by H. G. Wells. Furthermore, at the conclusion a detailed statement to this effect was made. The fourth factor seems to me to have been the most pertinent of all. That is that familiarity of the fable, within the American idiom, of Mars and Martians. The same make-believe is familiar to newspaper readers through a comic strip that uses the same device.
John Houseman had worked with Welles on several projects. He also did so on "War of the Worlds." He has been quoted saying that Welles "performance" in front of the cameras and reporters the day after the broadcast was, indeed, the best of his career. Later, Houseman said that, in reality, Welles was pleased with the reaction across the land. It had made him internationally famous. The Mercury Theater got a sponsor, Campbell Soup, located right across the river from Philly. The soup company figured that if Welles can get all this attention, imagine what he can do for their soups. Thus, the show was retitled, "The Campbell Playhouse."
Frank McNinch, Chairman of the FCC said:
Any broadcast that creates such general panic and fear as this one is reported to have done is, to say the least, regrettable. The widespread public reaction to this broadcast, as indicted by the press, is another demonstration of the power and force of radio and points out again the serious public responsibility to those who are licenses to operate stations.
Jack Paar, later TV host for NBC, was working the Sunday evening shift at WGAR Radio in Cleveland. He had to go on the air and assure the people of Ohio that the world was not coming to an end and America was not being attacked by Martians. Even Adolph Hitler got into the act saying in a speech that the incident illustrates the "corrupt condition" of American democracy.
Nineteen years later, CBS (TV this time) aired "The Night America Trembled," as an presentation of Studio One sponsored by Westinghouse. It received one of the highest ratings in the series' ten-year history. The program was a recreation about what happened on the evening CBS Radio aired "War of the Worlds" back in 1938.
This article continues in this issue as the first story in our "Thanks for the Memories" section below. Find out how former KYW News Anchor figures into all this.
This regular monthly column is written and researched by Gerry Wilkinson

MORE DIGITAL ARCHIVAL PROJECT NEWS:
VIDEO: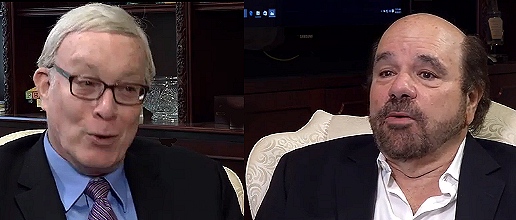 (left to right) Members Ed Cunningham and Jay Meyers
at the facilities of More FM, Bala Cynwyd, PA
Tuesday, October 20, 2015
On Tuesday, October 20th, member Ed Cunningham spoke with all-time member Jay Meyers about his career and everything he has done. Meyers was recently added to the board of directors of More FM here in Philadelphia.
Watch the video from our YouTube Channel!
The very next day, our monthly luncheon dealt with all the changes at More FM. Again, Ed Cunningham was on hand to be our MC. Our speakers were Chuck Knight, their Program Director for More FM, WBEB-FM; Jerry Lee, the new Chairman of the Board of the station, More FM; Jay Meyers, the newest member of the station's board of directors and Jenn Ryan, longtime WBEB Personality & one half of the morning show.
Watch the Video from our YouTube Channel!
Videos courtesy of Broadcast Pioneers VP Brad Seecof and Metramedia Broadcasting and Studios
AUDIO:
Here's an excerpt from a George Lord program on WCAU Radio. It's "Evening Edition" and George is taking a phone call from the audience. The date is January 20, 1966. The topics for the day include India and Vietnam.
Listen in the Windows Media Format!
Let's go over the sister station at that time, WCAU-TV. The date is July 9, 1969. John Facenda was on vacation and that evening's newscast was anchored by Broadcast Pioneers former president and former chairman of the board, Herb Clarke. While this was a television broadcast, we have only the audio. It is the only known version of this newscast.
Listen in Windows Media Format!
Remember, History is ONLY What Gets Saved!
(If there were no portraits of George Washington, how would we know what he looked like?)
IN TOUCH WITH THE INDUSTRY:
Katrina Bailey has been appointed as an account executive at American Advertising Services, which will mark its 60 years in business soon. She'll concentrate on aiding entrepreneurs and small & medium-sized organizations. She's a graduate of Rowan University.
Dave Scopinich is the new Vice-President and Director of Sales for CBS Radio Philadelphia and its six owned and operated stations in this market. He'll also serve as General Sales Manager for KYW Newsradio. He had been the radio group for ten years and had been recently serving as General Sales Manager for WOGL, 98.1 and WPHT, 1210.
There's a new Senior Vice-President of Sales for iHeartMedia Philadelphia and its six O& O stations in our market. He's Wes Franks. He's worked in Knoxville and Baltimore before coming to Philly. He joined the radio group 12 years ago as General Sales Manager for WSNI-FM.
Geoff Hazelwood becomes Director of Sales for streaming radio station iRadioPhilly. Part of his duties will be to seek out new clients and help in their development and design advertising and marketing strategies for iRadioPhilly online radio sponsors and clients.
Terry Egger has been named as Chief Operating Officer and publisher of the parent company that owns the Philadelphia Inquirer, Daily News and Philly.com. Terry has spent the last three decades in the news publishing business Egger replaces former CEO Gerry Lenfest.
Alaa Abdelnaby joins as the newest Comcast SportsNet member of the Philadelphia Sixers broadcast team. He'll join Marc Zumoff and Molly French for the new season. Abdelnaby played for five seasons in NBA basketball including time with the Sixers twenty years ago.
Two new reporters join the NBC 10 family. They are Aundrea Cline-Thomas and Lauren Mayk. Aundrea comes from the CBS affiliate in Nashville. Lauren comes to us from Florida but was born in Philadelphia. Her father is former WCAU Radio and WCAU-TV news reporter/anchor Rich Mayk. She started her broadcast career here at Fox 29.
WE REMEMBER: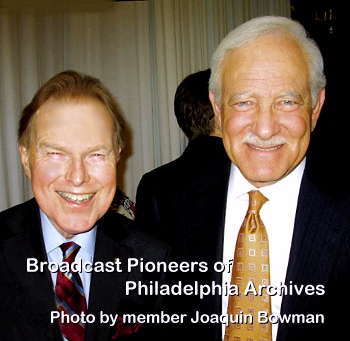 Dr. Bucky Clark and WPVI Anchor Jim Gardner
WPVI Studios
2013
An e-mail from member Joaquin Bowman about the passing of Dr. Bucky Clark:
Bucky was my friend and we would occasionally meet at the Warminster Diner for lunch and conversation. He was a fascinating person and a great listener. I enjoyed his company and the many hours we spent together. I thought it important to mention that in addition to Bucky's broadcasting experience he was a distinguished educator and principal. His life as an educator began in 1959 and ended in 2015 when he retired from the Centennial School District. Bucky was the principal of Log College Middle School in Warminster (1971 to 2014). While principal, his school won the National Blue Ribbon School of Excellence and a Pennsylvania Blue Ribbon School of Excellence. I had the honor of visiting Bucky at school one afternoon and was impressed with the overall appearance and organization of his school. Bucky spent most of his life in the Hatboro area and served on many boards including 28 years with the Hatboro Borough Council. He was a Trustee of Abington Memorial Hospital and past Chairman of the Board of Warminster Hospital.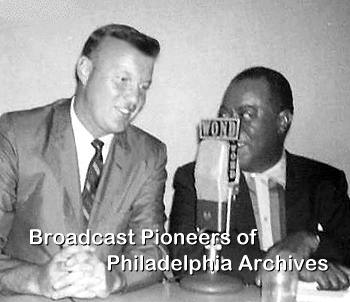 If you called him 'Seymour', his given first name, he may have not even responded to you. To everyone, he was Pinky. Mr. Atlantic City, Pinky Kravitz passed away on Halloween at 88 years of age.
Pinky moved to Atlantic City and the Jersey Shore when he was only 6. Pinky Kravitz is one of the legends in Jersey Shore broadcasting. For 56 years, Kravitz was the host of "Pinky's Corner on WOND. His last broadcast was this past May 14th just before his heart surgery. Pinky started in broadcasting on WLDB, today known as WBSS, 1490. A couple of years later, he moved to WOND where he stayed for the next half century. Kravitz also had a weekly TV show for a long time on WMGM-TV, Channel 40 in Atlantic City. He also wrote a column for "The Press of Atlantic City for 5 years.
John Backe, CBS CEO in the mid to late 70s, passed away on October 22nd. He was 83 and lived in Gladwyne. After leaving the network, he founded the Backe Group, a broadcast management firm. They were originally based in New York but are now here on the Main Line.
ON THE HEALTH FRONT:
From member Johnny B. Hall's Facebook page:
Well, at least after the chemical stress test and echo cardiogram I know more than I did before. I have been experiencing progressive exhaustion over the past 6-8 weeks which reached the point where just normal activity would leave me in condition for a nap; very annoying. My labs were okay for someone 73 years old, so the other tests were necessary. It seems that another small blockage has reared its ugly head, and certain heart muscles are not getting as much blood as they would like and have let me know about it. They had to get my pulse up to 130 before the problem became evident. My cardiologist is deciding how to proceed: a cardiac catheterization, medicine, or something else. This is nowhere as serious as the situation last December, and there are solutions that are fairly straight-forward and effective. Meantime, I have a real good excuse for stretching out when I darn well feel like it.
Member Robin Adelman reports on the condition of her dad, member Leon Love. Robin says:
Dad now has MRSA in his toes with an abscess. Since trying to heal from the original wound on the foot which had gangrene, they have to remove a toe from that foot to try and combat this infection and then continue to heal the rest of the foot. Of course, the cancer treatment had to cease with all this going on; they can't continue until the infection is gone.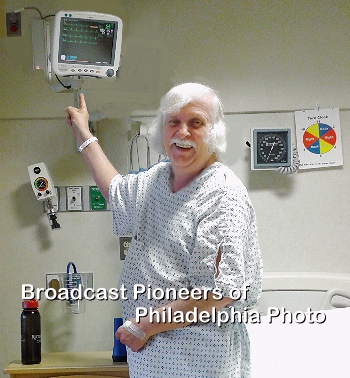 Broadcast Pioneers CEO Gerry Wilkinson
Lankenau Hospital, Wynnewood, PA
October 2015
Our CEO Gerry Wilkinson was hospitalized for a few days last month at the Lankenau Medical Center. Doctors had said that Gerry suffered a transient ischemic attack (TIA), sometimes called a "mini-stroke." He was released feeling fine with no permanent damage and has more tests and doctor's visits scheduled just to make sure he's normal. His family said, "Good luck with that."
He's back volunteering his time working on Broadcast Pioneers items. He said that he hopes to see everyone at our 50th annual banquet on Friday evening, November 20th at the Hilton City Avenue Hotel. By the way, Gerry in the above picture is pointing at his heart monitor. He told us that it was the most boring television station he ever watched. He mentioned that it didn't even have "closed captioning." LOL.

THIS AND THAT! Little Bits of Information....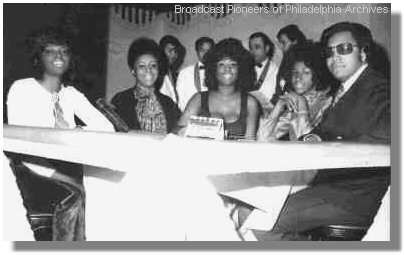 (Left to right) Nadine Felder White, Constance (Dean) McClanahan
Cassandra Ann Wooten, Jean Davis Sanders and Jimmy Bishop
The Copa Nightclub in New York City
1970
(The 4 ladies made up the recording group, "Honey and the Bees")
(Jimmy Bishop was their manager)
We all know member Jerry Blavat as "The Geator with the Heater" and "The Boss with the Hot Sauce." However, before coming to Philadelphia, Jimmy Bishop (who later would become VP of Programming for WDAS) was on KXLW in St. Louis. In the Spring of 1963, he moved to KATZ, St. Louis doing both morning and afternoon drive. While in Missouri, he calling himself, "Jimmy Bishop, the Boss with the Hot Sauce." When he came to Philly, he started calling himself "The Bishop of Soul, Jimmy Bishop." After joining WDAS, he met Louise Williams, the station's "Gospel Queen" and the two were married. Today, Louise Williams Bishop is still on the radio at 900 on your AM dial and is a Pennsylvania State Representative for the 192nd District serving West Philadelphia.
Last month, we ran some recipes by Marian Kemp who did a cooking show on Channel 10. It was sponsored by Acme. We dug into our archives and pulled out this informational e-mail from member Bill Bode who was one of the directors on "Action in the Afternoon." Bill wrote:
When Frank Chirkinian was directing, bagpipe playing Smith (blanking on HIS first name, too) was producer. (Gene Crane said that Smith was Executive Producer and was named Thomas Freebairn-Smith.) He walked in to Chirkinian's office an hour before the show went on and said quite calmly, "By the Way, the Acme choir will arrive a little late for today's show." The By-the-Way laugh ever thereafter came because that was the first time Smith had mentioned the Acme Choir to Chirkinian. Nothing, of course, had been set up for their appearance. Ahh, Live TV.
There was a lot of things going on in our market in April of 1949. Bobby Wayne, Coral recording Artist, made local appearances on Grady & Hurst's "950 Club." Wayne also appeared with LeRoy Miller on WFIL Radio and Art Pederson on WKDN (AM) in Camden. Ed Hurst was hosting a musical quiz television program on WPTZ, Channel 3 on Thursday evenings. It was called, "Sing Me This." Hal Moore of WCAU Radio had a DJ show on WCAU-TV every Friday evening. Eddie Newman left WOR Radio and started his two hour DJ show on WPEN beginning at midnight. Eddie Felbin got his air name Frank Ford from his sponsor Frankford Grocers Association. He had been doing his musical show on WPEN for a year and got a second year renewal.
Chief Halftown, an inductee into our Hall of Fame, started his first television show on WFIL-TV in September of 1950. Previously, he was a music disc jockey on WDAS doing afternoon drive.
On Friday June 29, 1951, WIP Radio made history by using on the air tape recordings of the drug trade in Philadelphia. WIP staffers went with federal agents in a round up of drug dealers. WIP's producer Varner Paulsen, and WIP newscaster John Facenda did the recordings. They recorded over eight hours of material, much of it was used in the one-hour radio special. No recordings of this program are known to exist today.
In 1954, two local radio air personalities were signed by Eddie Wilson, owned of the Keystone record label. One was Wayne Cody, known to millions of kiddies as "Uncle WIP" and the other was DJ Bill Haley who played records on WPWA in Chester. Haley cut four sides with his backup, the Saddlemen." The four sides were "Deal Me a Hand," "Ten Gallon Stetson," "Susan Van Dusan" and "I'm Not to Blame." All were commercially released on the label.
"Bandstand," still a local WFIL-TV show from 2:30 pm to 5 pm, aired in color on Monday July 23, 1956. It was the first local telecast aired on Channel 6. They had previously aired network and film shows in color, but no local program. Dick Clark had taken over the program just a few weeks before.
In 1948, WCAU-TV (still in its first year of telecasting) televised a $20 counterfeit US bill and a real one. They had to get special permission from the federal government and had an expert point out the differences. Why? The city had seen $20,000 in fake money in the area during the last six months.
In 1932, few people outside of our area ever heard of WCAU announcer Harold Carter, nicknamed Boake. The station sent Carter to Hopewell, NJ for the search of the Lindbergh baby kidnapper. A little while later, Boake was a national institution on CBS Radio.
THANKS FOR THE MEMORIES:
War of the Worlds - Continued!
We continue here with the piece on "War of the Worlds," written and researched by our CEO Gerry Wilkinson. The story continues.
--------------
Nineteen years later, CBS (TV this time) aired "The Night America Trembled," as an presentation of Studio One sponsored by Westinghouse. It received one of the highest ratings in the series' ten-year history. As mentioned above, the program was a recreation about what happened on the evening CBS Radio aired "War of the Worlds" back in 1938.
They made it interesting by having renowned newsman Edward R. Murrow as the narrator. Murrow had previously hosted a CBS television broadcast from Philadelphia through the facilities of WCAU-TV called, "At the Zoo." This was in addition to his many other network duties.
The date was Monday, September 9, 1957, a week after Labor Day. Like "The Mercury Theater of the Air," Studio One was also done live.
Some of you may have been lucky to see this Studio One program last month when it was rebroadcast on the "Decades" Channel. Decades is seen locally on Channel 3.2. It's available over the air and on cable.
Some well-known actors were seen in this telecast including Ed Asner, James Coburn, Warren Beatty and Warren Oates. None were lead characters, but at least they received on-screen credit. One who was in the telecast but didn't get on screen credit was John Astin (The Addams Family) in his very first television appearance.
It's also curious that Orson Welles name was never mentioned in the Studio One broadcast. He was simply referred to as "the director." Welles later sued over the rights to its usage and lost.
A couple of the pitchmen for Westinghouse or shall we say pitchpeople were John Cameron Swayze and Betty Furness. These people were so well known that the announcer even said that Betty was back from vacation (in case you wondered where she went). You may remember Swayze as a network newscaster for ABC and earlier NBC-TV. He was replaced in 1956 by a duo of newsmen, a couple of guys named Huntley and Brinkley.
Fast forward to 1968. At 11 pm on Halloween night, WKBW Radio, a 50,000 watt station out of Buffalo did a "new version" of the H.G. Wells story of "War of the Worlds" made popular by Orson Welles thirty years before. It was a modern spin of the old story, Martians invading the Earth. They used their news department and made it sound real; really real. Don Lancer was news director at WKBW at the time and was part of that program. It sounded so real (even though the station made several announcements that it was only a Halloween drama) that the Canadian government dispatched troops to a nearby bridge to prevent the Martians from crossing the border into our "Neighbor to the North."
WKBW Program Director Jefferson Kaye, a huge admirer of Orson Welles conceived the idea. He wrote his own version of the story moving the action to New York. After listening to some of the rehearsals, he decided to re-work it with DJs and newscaster telling of the invasion in their own words. Like the original, it sounded real.
It was later re-broadcast (and re-edited to include current air people) in 1971, 1973 and 1975. We have the 1971 and 1973 versions in our audio archive. Recently, we obtained the original 1968 broadcast. We are still looking for the 1975 version.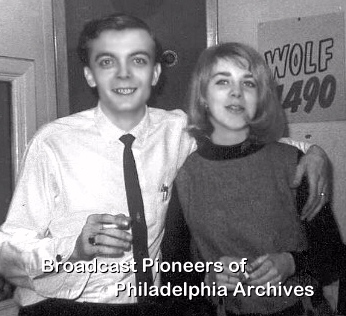 (left to right) Rock Jock "Big Daddy" Don Lancer & Station Receptionist Meg Bowden
WOLF Radio, Syracuse, NY
1964
(same station where Dick Clark got his start)
The 1968 airing included Don Lancer. Don did the first report about "an explosion." He ended it with "This is Don Lancer, KB Total Mobile News on the Grand Island Bridge." It did sound realistic. The news department even talked about Governor Nelson Rockefeller calling up the National Guard.
On that broadcast, Don talked about red beams killing people left and right and then he told the listening audience that he was going over to help a fellow reporter, Jim Faigan, who was shot by the Martians. However, Don was ordered by Jeff Kaye to just back away. Then air force jets fly back as Lancer reports all this to the WKBW audience as the Martians destroy the aircraft.
Several minutes later, Don said: "There are bodies flying through the air. …Oh, my God. There's a man falling." Don Lancer's "line" goes dead and the station reported that they didn't know whether Lancer was alive or dead. The program was 80% complete and that was the last anyone "ever heard" from Lancer.
But Don Lancer was alive and in the fall of 1970, he came to Philadelphia where he became a mainstay at KYW Newsradio for decades. On November 18, 2011, he was inducted into our Hall of Fame.
By the way, we have in our audio archive, part of an interview that Charles Shaw conducted while working as News Director at KTSA (San Antonio) in 1940. It seems that only the first transcription disc has survived. While not complete, it still is amazing. It was Orson Welles and author H. G. Wells together. H. G. Wells, 74, was in town to speak to the United States Brewers Association. Orson Welles, 25, was there for a Town Hall Forum address.
Shaw asked if a Martian invasion was extraordinary. Orson Welles said "It is not so fantastic. ..We are living right now in that famous H. G. Wells future." H. G. Wells said that the 1938 broadcast was a bit like "Halloween in America when everyone pretends to see ghosts." During that broadcast, Orson Welles plugged his latest movie. It was called "Citizen Kane." That movie would win an Academy Award for best screenplay in 1941.
It seems that other websites and articles that talk about the rather famous meeting of the two Wells/Welles never mention any details about the interviewer, Charles Shaw. They either thought that they were not important or, more likely, just didn't know.
While he was at KTSA, Shaw also interviewed Edward R. Murrow, the host of the 1957 Studio One program about the War of the Worlds broadcast, who was so impressed that he hired Charles to become one of "Morrow's Boys" covering European war news for CBS Radio. Afterwards, there was no need for "war correspondents" so Shaw came to Philadelphia as News Director at WCAU-TV. Shaw was married to Broadcast Pioneers member Anna Mae Wallowitch, who is one of our current members. In 2012, Charles Shaw was inducted into our Hall of Fame.
War of the Worlds was written by H. G. Wells as a serial story in Pearson's Magazine in England and Cosmopolitan Magazine, here in the United States. The next year, it was published in hardback. This was quite common in the last part of the 19th century. Many of that era were familiar with Wells' earlier works, "The Time Machine," "The Island of Doctor Moreau" and "The Invisible Man."
Maybe the best way to end this report is what Edward R. Murrow said on the evening of the Studio One broadcast. He said:
"There is one thing we must not overlook. All this took place in 1938, in a less sophisticated yesteryear that did not know the atom bomb, guided missiles and rockets that may shortly fly to the moon. Twenty years ago, the concept of an alien race was novel to us. Hence, alarming. Today, we realize that Mars is very near. Closer enough in time than we imagined. There is every reason to believe that long before the Martians come to us, we will go to them. I wonder if we will panic them as they did us."
Pat Stanton & WJMJ, Part Two!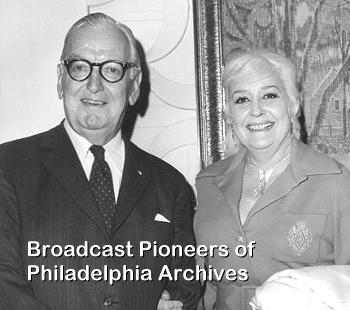 (Left to right) Members Pat Stanton and Sally Starr
(Sally at one time did a country-western program on Stanton's radio station)
Broadcast Pioneers "Person of the Year" banquet
Marriott Motor Inn, City Avenue & Monument Road, Bala Cynwyd, PA
Friday, April 14, 1972
(Photo originally donated by Mike Walsh, grandson of Pat Stanton)
(Previously unreleased photo from our archives)
Catholic Radio Update issue number 770 which came out on August 31, 2015 featured a story about WJMJ and its owner Pat Stanton. It is a weekly publication. For the last two years, historian Michael Dorner has been stories about the history of radio. Michael has been kind enough to give us permission to reproduce the story in our newsletter. It will run in two parts. The first half ran in our newsletter last month. Now, Part Two.
WJMJ had become Philadelphia's tenth AM station; there had not been a new one since Westinghouse moved its Chicago station KYW 1060 AM to Philadelphia in 1934, and it would be Philadelphia's last AM station. Why had Mr Stanton prevailed when everyone else had failed? He attributed it to "the luck of the Irish"! In fact, when he visited the Old Sod in 1947, he brought back a 3-inch piece of the Blarney Stone, placing it atop WJMJ's 402-ft tower.

WJMJ Philadelphia was not a religious station; it was a secular commercial station. At first, it offered a general audience format. Mr Stanton was president of the station, and in September 1948, he told Broadcasting that the station, which had gone on the air the previous July 10, had been solvent since the day it went on the air.

"Our revenue has been sufficient to pay for operating costs from the very start," he said, adding that this was not a phenomenon experienced by many new stations. Sponsors included Fels Naphtha Soap; Henry Hurst, linens; Finnaren and Haley, paints; Walsh's Department Store; Erlanger Beer; Brady's furniture store; Dunhill Craft Upholstery; William Weisberg and Son, furrier; and the Daily News. The station had lost the battle for 1530 AM and was operating on 1540 AM with 1,000 watts daytime only, "7 a.m. till sunset."

Originally WJMJ targeted a general audience, but in 1949 began to specialize in foreign language programming. Up until the 1950s, there were huge audiences of Italian immigrants and first-generation Italian speakers; Philadelphia had an estimated 145,000 Italian speakers in those days. Italian language programs took up about 7-8 hours of broadcast time a week; other languages given less air time. Interestingly, Spanish was given only a brief program. These were times before the huge immigration of Puerto Ricans and Dominicans into the East Coast metropolitan areas took place.

According to Broadcast Pioneers of Philadelphia, WJMJ's slogan was "On the top of the dial and clear as a bell." Mr Stanton had done the difficult, fighting powerful corporations to obtain a license, then having to change frequencies and reduce power to one-tenth of what he had been originally granted, and then establish his station with the Philadelphia listenership. Philadelphia, like the rest of the Mid-Atlantic, New England, and Midwestern States, was an economic powerhouse in those days, their metropolitan areas filled with heavy industries that paid livable wages to employees and helped fuel the great postwar prosperity, a blip in history not seen before and not seen since.

Mr Stanton spoke at a "foreign language broadcasters clinic" in June 1949 in New York about his station's progress "since its change from exclusively English broadcasting to a foreign language station. He said that WJMJ was now broadcasting five and one-half hours of Italian programs every day (out of an average 10-12 hour broadcast day, depending upon local sunset), that he had built "an Italian broadcasting station within a station," and offered every type of program in those languages. That same month, the FCC granted him a regular license to operate on 1540 AM with 1,000 watts daytime. For much of 1948 and 1949 he had been operating with continuing STA's on that frequency with that power after losing the WCKY battle for 1530 AM with 10,000 watts daytime.

In its August 15, 1949, issue, Broadcasting reported on all the AM and FM stations in Pennsylvania. Mr Stanton charged $10 for a 30-second spot, $15 for a minute, $20 for five minutes, $40 for 15 minutes, $60 for 30 minutes, and $100 for an hour-long program. That compares with fulltime WDAS 1400 AM at $5, $6, $12, $24, $36, and $60. Perhaps it was because WDAS, like all Community Class stations of the time, ran only 250 watts day and night. Clear-channel powerhouse KYW, however, the NBC affiliate, charged $30 a minute, $100 for 15 minutes, $150 for 30 minutes, and $250 an hour.

Studios and offices were in the St James Hotel. In those days, radio stations usually based themselves in local hotels to be able to broadcast remotes from the hotel ballroom; being in a hotel gave prestige to a radio station and the radio station's presence—and perhaps free spots—made listeners aware of the hotel. The transmitter was located across the Delaware River in Pennsauken Township, New Jersey, the tower tubular steel and 402 feet high, not including the Blarney Stone. Mr Stanton told Broadcasting that he had won an FM permit for 106.9 FM and planned to have that station on the air in November 1948. More, he had plans to apply to the FCC to run WJMJ fulltime, something that never happened. The 1948 Broadcasting Yearbook lists Charles Stahl as commercial manager, Michael Deegan as program director, and Fred Kost as chief engineer.

Pat Stanton & WJMJ, Part Three!

Mr Stanton's FM permit was one of the many that were won, sometimes with difficulty in competitive hearings, but were never built. He had filed in 1946 for a frequency, and found his application in hearing with that of WHAT, WDAS, and the International Ladies Garment Workers Union (ILGWU) dba Unity Broadcasting of Pennsylvania, and the Franklin Broadcasting Company. In June 1947, the FCC proposed to grant Unity, WHAT, and Franklin, to dismiss WDAS' application, and to continue Mr Stanton's in hearing. The reason for the hearing status was the balking of investor James T. Duffy, Jr. at continuing to fund Mr Stanton's enterprise, given the heated and prolonged legal battle waged by WCKY Cincinnati at the FCC grant of Stanton's application for 10,000 watts daytime on 1530 AM, WCKY's frequency. In late December 1947 or very early January 1948, Mr Stanton won a CP for WJMJ-FM on 106.9 FM with a power of 20,000 watts ERP, maximum at the time for big-city Class B stations. WHAT, WDAS, the ILGWU, and Franklin would all win frequencies.

WJMJ continued under Mr Stanton for over a decade. In 1958, he sought a construction permit and won it for 50,000 watts daytime. The 1958 Broadcasting Yearbook shows the continued successful foreign language format:

30 hours a week of Italian, 7 hours of Polish, 1.5 hours of Greek, a half-hour of Spanish.

Seventeen years after founding the station, Mr Stanton sold it to Rust Craft greeting cards, which was entering the broadcasting business. He had been in broadcasting for almost 40 years, since he was 19, when he debuted at WIAD, now WDAS. On August 9, 1965, the 17-year-old WJMJ was sold, and Rust Craft changed the call sign to WRCP ("Rust Craft Philadelphia), which would seem to buttress the long-standing claim that that the original "JMJ" call sign was indeed a sign of Mr Stanton's faith—and his trust in the Holy Family. Make of it what you will, that trust was rewarded with success from day one. Mr Duffy had to have been pleased!

The AM station was sold in August 1984 to Revere Broadcasting Partnership; in December 1985 to the Kiss Ltd. Partnership, which went through a series of reorganization, selling in August 1991 to All Star Radio. In February 1995, Global Radio bought the station, and has owned it ever since, offering ethnic language programs, just as Mr Stanton had done.

The AM call sign was changed to WRCP in 1965, as we saw; to WPGR in February 1984. …The call sign was changed to WSNI for ten days in January 1991, before reverting back to WPGR. The call was changed to WNWR in July 1995, and it has stayed so ever since.

As for the FM station that was never built, we saw that the CP, granted in January 1948, with extensions until July 1949, was finally returned for cancellation in August that year. At the time, Mr Stanton was fighting WQXR and The New York Times, gaining one STA to remain on 1540 AM with 1000 watts daytime time and again, until the final license grant was made.

The frequency lay fallow for nine years until South Jersey Broadcasting, licensee of WKDN 800 AM across the Delaware in the historic radio manufacturing town home to RCA, the Radio Corporation of America, Camden, New Jersey, put WKDN-FM on the air.

As for the call sign, WJMJ, it apparently was not used until Archbishop John F. Wheaton of the Archdiocese of Hartford founded an FM station at St Thomas Seminary in the see in 1976, choosing WJMJ as the call sign.

Mr Stanton seems to have been a staunch Catholic; in those days a solid Irish upbringing almost guaranteed it. Yet in no way can WJMJ be considered a Catholic radio station, and he never intended it to be so. Catholic radio would come to Philadelphia in 1998 when the old Catholic Radio Network was formed by private investors with the backing of Father Fessio. They purchased suburban WPWA 1590 AM in Chester, Pennsylvania, one of a fleet of stations belonging to the Aah! Kids Network. The old Catholic Radio Network lasted about two years and WPWA, along with all the other stations, was sold off.

Sometime in late summer or early fall, Catholic radio will return to the City of Brotherly Love when Relevant Radio launches its WWJZ 640 AM, a 50,000-watt daytime, 950-watt nighttime station licensed to nearby Mount Holly, New Jersey. One wonders what Mr Stanton would have said about it.
OUR HATS OFF TO YOU:
Special Thanks for April 2016 Scholarships:
Member Dan Lerner - 5 scholarships
Member Sylvia Kauders - 1 scholarship (from a grant for 5 yearly scholarships running until 2019)
Member Harry Hurley's Golf Tournament - 1 scholarship (for a South Jersey resident or student)
Member Johnny B. Hall and his wife, Ginny - 7 scholarships
Member Kal Rudman - 5 scholarships (for Temple University students)
Members Robin and Ira Adelaman and Robin's Dad, Leon Love - 1 scholarship
Special Thanks for contribution of $1,000 or more to our DAP, Digital Archival Project:
Member Johnny B. Hall and wife Ginny - $3,000
Member Marlin Taylor - $1,000
Member Harry Hurley's Golf Tournament - $1,000
Member Glenn "Hurricane" Schwartz - $1,000
Member Elliot Abrams - $1,000
Special Thanks for a contribution of $500 or more to our DAP, Digital Archival Project:
Member Esther Kurtz - $500
Member Art Moore - $500
Member Rod "Storm" Phillips - $500
Underwrite a complete scholarship and we'll give you credit in the electronic newsletter until the scholarship is awarded in April of 2016. Give us a donation of $1,000 or more and we'll list you in our "Thank You" column for a year. Give us a donation of $500 or more for our Digital Archival Project and we'll list you in our "Thank You" column for six months.
More Thanks:
We would like to thank new member Lauren Lipton for her recent and nice contribution to us and our archival project. We will put it to good use. Also thanks to new member Jim Donovan for his wonderful gift. Thanks so much guys (and gals).
Special kudos to those who gave an extra contribution when paying for their October luncheon. These people include: Rich Barringer, Mike Bove, Kevin Douglas, Lee Jacobs, Carol Leebron, Mike Nozillo and Gerry Wilkinson.
Member Robin Adelman explained in an e-mail why her family thinks it's so important for them and others to contribute to the Broadcast Pioneers Archival Project. She said, "Only a few people, like Jerry Blavat, Andy Kortman, an NYC announcer we listen to; Michael Anthony, etc., pay for their time and do the music and style that they like and know we like. With stations today, it's a whole new ballgame.... What a shame, but again, keeping our rich heritage alive through archives and those pioneers, as you do, is so important. By getting together and working together to preserve the history and those that shaped the industry... is a wonderful thing, and it needs to always keep going."
A growing portion of the revenues that fund the different activities of the Broadcast Pioneers comes from donations. This includes our archival project and our scholarship program. Now, we are making it even more beneficial for our donors. Broadcast Pioneers is now able to accept gifts of appreciated stock, which provides a significant tax benefit to you. By giving appreciated stock (stock which is worth more now than what it cost when it was purchased), you can get a charitable contribution tax deduction based on the current market value of your stock. At the same time, you avoid the capital gains
tax that would arise if you simply sell the stock. So if you'd like to support our educational mission or our archival project and save money on taxes too, please consider making a gift of appreciated stock. We are a federally recognized, state chartered charity with a 501(c)(3) status. Contact us at (856) 365-5600 or e-mail pioneers@broadcastpioneers.com for more details.
Don't be left out. You too can make a pledge. It's never too late. You can earmark it for scholarships, our Digital Archival Project or our general fund. Thanks so much for your support.

Because on the hospitalization of our CEO Gerry Wilkinson last month, the printing of our annual 2016 membership directory has been delayed. It is now planned to be issued at the end of this month or the beginning of the next. Thanks for bearing with us.

Our special thanks go to TUTV - Temple University Television and The Kal & Lucille Rudman Media Production Center.

They have underwritten a grant to be used to fund an entire year of all our newsletters for calendar year 2015. We thank them so much for their support!
If you forgot to make an extra contribution (cash or memorabilia) and would like to do so now, it's never too late. We would be thrilled to hear from you at: PO Box 2886, Bala Cynwyd, PA 19004 or call us at (856) 365-5600.
A FINAL THOUGHT....
Bill Paley, before going into broadcasting, was the VP of advertising for his dad (Samuel Paley) and their cigar company. Bill's brother-in-law was Leon Levy, President of WCAU Radio in the 20s, 30s and 40s. In fact, at the end of the twenties, Bill Paley had become a minority stock holder (along with his father and uncle Jacob) of the station.
"Television, I would say, isn't an advertising medium, it's a selling medium. You don't just try to advertise your product by reminding people what it is, but you actually show it, you demonstrate it in full color, and you talk about it. ...I don't think that television has ever been priced properly."
Bill Paley
Chairman of CBS
May 1976

Please contact us by e-mail at newsletter@broadcastpioneers.com or by mail to: Broadcast Pioneers of Philadelphia, PO Box 2886, Bala Cynwyd, PA 19004. Your stories are important, to you, to us, and your colleagues. Contact us today and we'll include your story in the next newsletter!

© 2015, Broadcast Pioneers of Philadelphia
All Rights Reserved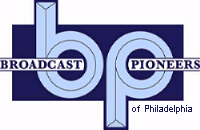 The e-mail address of the Broadcast Pioneers of Philadelphia is pioneers@broadcastpioneers.com