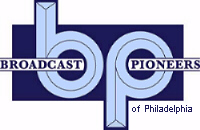 The Broadcast Pioneers of Philadelphia awarded in Spring of 2013, seventeen $1,000.00 scholarships to outstanding undergraduate students studying radio, TV, film production and associated fields.
Now, we offer another round of scholarships to be awarded in April of 2014. We already have underwriters for 17 scholarships. Additional funds from our November 22nd, 2013 fundraiser allow to fund three additional scholarships. So this year, we are offering twenty $1,000 scholarships.
Awards are given to current college sophomores and juniors (for use in their junior and senior years) who have demonstrated academic excellence and professional potential. Awards will be presented at our Wednesday, April 16th, 2014 luncheon. Winners MUST attend this event in order to obtain the scholarship.
This year, as was the case in previous years, our process started with an on-line application which will tok students less than five minutes to fill in. We no longer offer mail-in applications.
You do NOT need to be a member of the Broadcast Pioneers of Philadelphia or affiliated with us in any way. You do need to either have your permanent residence in the Delaware Valley (or surrounding area) or study at a Delaware Valley College, University or Community College. You also need to be a communications major or other associated study.
The initial electronic form asked for information that may require confirmation at a later date. Supplying inaccurate, incorrect or improper information will disqualify you from entering the competition and/or from receiving a scholarship. We may also request additional information, should you be selected as a finalist. In order to enter, students are required to have a GPA of 3.0 or higher for their entire collegiate career! We must have received your online application by Friday evening (at midnight), February 21, 2014.
Please be advised that after you submit your online application, you will see a "Thank You" screen. It will say "Thank you for your submission." If you do NOT see that screen, your application was NOT received by us and you should try again. Applications are now being accepted.
SORRY! DEADLINE HAS PASSED


© 2014, Broadcast Pioneers of Philadelphia
All Rights Reserved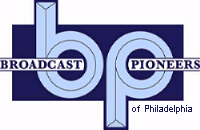 The e-mail address of the Broadcast Pioneers of Philadelphia is pioneers@broadcastpioneers.com