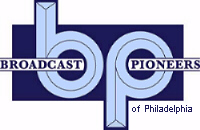 Jean Shepherd
KYW Radio
1952
(Click on the photo to see a larger version of Jean Shepherd)

Jean Shepherd was a legend in east coast broadcasting. First, in Cincinnati at WCKY, then here in Philadelphia at KYW, back to Cincinnati at WLW and finally in New York City at WOR.
Shep,as he was called by his fans, used Eduard Strauss'Bahn Frei (written in 1869 as a polka) as his theme song here in Philadelphia and elsewhere. It is probably the best known of the works of Eduard, youngest son of Johann Strauss.
Unfortunately, we only have the opening of this KYW Radio show from 1952. It was recorded off air on a home recorder. When we transferred the audio from the original tape to digital, you couldn't even understand a single word Jean said. It was so bassy, that even with using a professional audio editor to clean the audio, there is still much surface noise. However, we were able to bring back most of the tonal quality to the recording. It's not the best quality, but it's all we have.
A little about the photograph! It came from the collection of the late William Newburg who worked for the Bell Telephone Company installing AT&T remote broadcast lines. Exactly how it fell into Bill's possession is not known.

From the official archives of the Broadcast Pioneers of Philadelphia
Photo originally donated by Jeanne Blacoe, Bill Newburg's daughter
Audio originally donated by Robert V. Hotchkiss
Special Thanks to Broadcast Pioneers member Ralph "Bud" Galow, Jean's engineer at KYW
© 2005, All Rights Reserved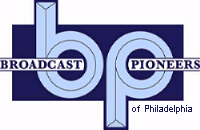 The e-mail address of the Broadcast Pioneers of Philadelphia is pioneers@broadcastpioneers.com