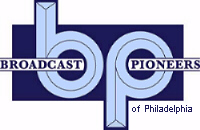 Siani Lee
WCAU, NBC-10
1998
Siani Lee worked at both Channels 3 and 10. She died in an automobile crash in chester County on Sunday afternoon, October 28, 2001. She just turned 39 years old twenty days earlier.
A year after the video still above was taken, Lee was co-anchoring the KYW-TV "Eyewitness News" 6 pm report with Broadcast Pioneers member Larry Kane. She was also featured in the consumer reports entitled, Eye on Your Money." She started with CBS3 in April of 1999. Of Siani, Larry Kane said:
She's a self-made woman who set the gold standard for work ethic, never forgot the people or her purpose in broadcasting.
Before going to Channel 3, she had worked at WCAU, NBC 10 for six years as a reporter and news anchor. Previous to coming to Philly, she worked as a NewsChannel 8 in Washington, DC for two years. During her stay in the nation's capital, she the Society of Professional Journalists Dateline Award. It was for her excellent reporting on relations between the Korean and African-American neighborhoods in DC. She also won an Emmy for the Mid-Atlantic Chapter of NATAS, the National Academy of Television Arts and Sciences for her 1996 NBC 10 coverage of the Olympic Torch Run.
She served on the board of directors of MANNA, an agency which provides food to AIDS patients. She was also president of the Philly Chapter of the Asian American Journalists Association.
Siani Lee was born October 8, 1962 in Seoul, South Korea. She began her broadcast career at the age of 24 at WTKR-TV, the CBS affiliate in Norfolk, Virginia. From there, she went to Savannah and WTOC-TV where she worked as a reporter, producer and news anchor. Then she went to Baltimore and WMAR-TV.
On Friday, November 20, 2009, Siani Lee was inducted into the Broadcast Pioneers of Philadelphia's "Hall of Fame."
From the official archives of the Broadcast Pioneers of Philadelphia
Photo originally donated by Broadcast Pioneers historian Gerry Wilkinson
Written by Broadcast Pioneers historian Gerry Wilkinson
Used with the permission and authority of WCAU, NBC 10
© 2009, Broadcast Pioneers of Philadelphia
All Rights Reserved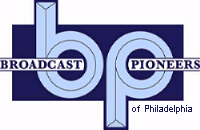 The e-mail address of the Broadcast Pioneers of Philadelphia is pioneers@broadcastpioneers.com