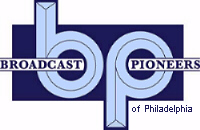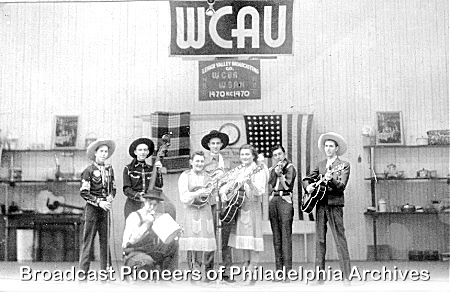 (left to right) Elmer Newman, unidentified, unidentified, Julie Murray
Slim West, Sophie Murray, Pee Wee Miller, Pancake Pete Newman
Sleepy Hollow Gang
WCAU Radio
1940
When radio was less than seven years old in Philadelphia, the Newman Brothers came in first in a talent contest. It was 1929 and the Great Depression was getting underway. At the same time, Uncle Elmer Newman and sibling Pancake Pete started performing on Philadelphia radio.
Moving from nearby Milwaukee to Minneapolis, two sisters were singing on local radio. They were Sophie and Julie Murray (the Murray Sisters). The Newmans thought that the four should sing together. Besides, the boys thought the young ladies were beautiful. It took a little while, but eventually the four did start performing together and became well-known country singers and performers.
Pete married Sophie during June of 1936 and the next year, Elmer and Julie married. Later, the four purchased 23 acres of land near Quakertown, Pennsylvania, a quiet suburb of Philadelphia. They thought that an amusement park based on country singing would be a good thing, so on May 4, 1940, they opened the Sleepy Hollow Ranch with a rodeo, live farm animals, square dancing, food vendors, pony rides but the big draw was country music. Thousands of people attended every weekend.
The four would become known as the "Sleepy Hollow Ranch Gang." Major stars appeared at the ranch including: Gene Autry, Roy Rogers and Dale Evans, the Carter Family, Wayne Newton, Roy Acuff, Carl Perkins, Frankie Avalon, Bill Haley, Smiley Burnette, the Ink Spots and the Mills Brothers.
The ranch was destroyed by fire in early November 1963. The property was underinsured and was never rebuilt. Sophie Murray was the female lead vocal and played the guitar. Her sister, Julie sang harmony and strummed the mandolin.
If you notice under the WCAU Radio banner, there is a smaller one. WCBA and WSAN were two different radio stations that shared the same frequency in the northeastern part of Pennsylvania. In 1939, WCBA sold out to WSAN and thus the Lehigh Valley Broadcasting Company was formed. When we say shared the same frequency, we mean one station broadcast for awhile and then signed off and then the other one signed on. Here in Philadelphia, we had the same thing. WFI and WLIT shared the same frequency. Here, those two stations merged into one and formed WFIL several years before.
By 1942, The station was just using the WSAN call letters. Certainly by that time, there would have been less men around (because of the Second World War) so we are dating the photo previous to that. So, our educated guess is that the photo dates from 1940. Another reason we suspect this is that the original photo referred to the place as "The Sleepy Hallaw Ranch. Quickly, it was retitled Hollow. The photo was recently sent to us by a visitor to our website, Al Leichter.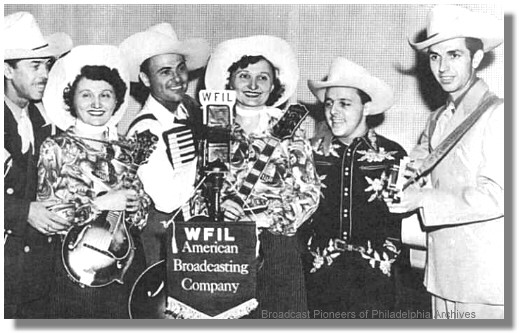 The Sleepy Hollow Ranch Gang
(Left to right) Elmer Newman, Julie Murray, Monte Rosci, Sophie Murray, Pee Wee Miller and Pete Newman
WFIL Radio in the Widener Building
1947

It's the Sleepy Hollow Ranch Gang and they were heard on the ABC Radio Network originating from WFIL Radio here in Philadelphia. They were also part of a program called "Hayloft Hoedown" and it came live from the Pythian Temple at 19th and Addison, Philadelphia and at one time, possibly, from Philadelphia's Town Hall.

Julie and Sophie were sisters. There actually was a Sleepy Hollow Ranch. It was right here in the Delaware Valley, located in Quakertown, PA. It had animals and live country music. It lasted at least into the fifties, possible later.

The group, by the way recorded for COWBOY Records. The Murray Sisters, Pee Wee Miller and Elmer Newman also did some individual sides for the same label. The gang also did some recording for the old Majestic label.
When the Murrary Sisters weren't involved, the group was the Sleepy Hollow Ranch Boys, sometimes called the Sleepy Hollow Ranch Cowboys. On Thursday, September 5, 1940, there were on at 2 pm. Famed country singer Rex Allen sang with the group for a couple of years and left them shortly before this photo was taken.

Broadcast Pioneers member Charlie Higgins e-mails:
In the days of real radio, western music was quite popular and there were local as well as network programs that featured it. As a kid, I remember listening to "The Sleepy Hollow Ranch Gang" on WFIL (radio). I think it was on the air around Noon time when I came home from school for lunch. I always thought the program originated at The Sleepy Hollow Ranch near or at Quakertown. The male singer or guitar player or whatever, too long ago to remember correctly, was Jesse Rogers. I seem to think that Sally Starr hung around Sleepy Hollow Ranch and married Jesse Rogers who later died...but no idea when.

WFIL also had Hayloft Hoedown broadcast from Town Hall in Philadelphia. This was Saturday evening, I think.

...Even when I began in radio at WCAU in the 1950's, we had the Eddie Arnold Show and I loved his theme song. I think the theme song was called "Cattle Call" and I can still hear him singing it. We also had the Jimmy Dean Show with "Little Molly Bee" (a teenager at the time).
Visitor to our website, Nancianne Martin e-mails:
As a small child I used to listen to the Sleepy Hollow Ranch Gang on WFIL every day (while sitting on my wooden rocking horse). Saw them perform live on tour once. The show included another group (can't remember the name) and Eddy Arnold also performed.

Does anyone have more biographical information on the Sleepy Hollow Ranch Gang members? Weren't Elmer and Pete Newman brothers and married to the Murray sisters? Did anyone ever write a book?

What ever happened to them and are any of them still alive? Can the site of the Sleepy Hollow Ranch still be seen in Quakertown?
Visitor to our website, Dawn Newman e-mails (in 2001):
What a great surprise to find my grandparents on your site!!! Julie & Elmer Newman are my grandparents.

In response to your website questions, Elmer died in 1969. Julie still lives in Quakertown, PA. Pancake Pete Newman was Elmer's brother and unfortunately passed away this February (2001). He lived in Eldon, MO with his wife Sophie, who still resides there.

It's true that the Newman Brothers married the Murray Sisters (Julie & Sophie Bogdonavich). Sleepy Hollow Ranch burned down in 1963, but there are still a few log concession stands standing and the stone ranch house that my grandfather built. Elmer and Julie had 2 sons, Danny and Charlie Newman, both who are still in the music business. Danny has a Saturday night radio show called " The Hartlands Hayride" on WDVR radio out of Seargentsville, New Jersey which airs at 7:00 pm. Pete and Sophie had a son & a daughter, Kenny & Mary Eva. Kenny owns the Orlando Carriage Company in Orlando, Fla. He can be found almost every night driving carriages out of Church Street Station. Mary Eva lives with her mother in Eldon, MO and is an awesome bowler. She works for the Justice Department, where her father was Sheriff up until his time of retirement.

I have lots of their original show costumes, cowboy hats, boots, jewelry and trunks. I also collect all Sleepy Hollow Ranch memorabilia. They recorded several 78's and radio transcriptions. Elmer wrote many songs that were recorded by the famous artists of the era.

...My name is Dawn Newman. I own Blue Moon Equestrian Enterprises of Hilltown, PA & Hellertown, PA. We raise show and sell American Quarter Horses. We do riding lessons, boarding and training of horses also....

...By the way, the ranch was in between Pennsburg & Quakertown. Most of the advertisements stated it was in Pennsburg, but I'm sure that if the Ranch would have continued by the time the Quakertown interchange of the Pa Turnpike came into existence, they would have advertised that it was in Quakertown. I forgot to mention that my Uncle Charlie Newman lives in Quakertown, also, and teaches guitar at Fretz Music Center in Souderton, PA.
Visitor to our website, Clarence Newman e-mails (in 2001):
The Newman brothers on this band are my daddy's cousins. Pete just died a couple of years ago in midlle Missouri. The Murray sisters are still alive, one in Pennsylvania and the other in Missouri....
On Saturday, November 25, 1950, The Sleepy Hollow Ranch Gang was on WFIL Radio from 12 noon until 12:30 pm. The program was not carried by WJZ (now WABC) so it may not have been a network broadcast.

John Paulyson, a visitor to our website e-mailed:
My father, deceased since 1987, played violin with the Sleepy Hollow Gang in the 1930's at the picnic grounds (ranch?) near Quakertown, PA. He lived in Trumbauersville, PA during the period. I remember stories about the group and its leader, Willis Myers. Also some stories about performing on radio out of Chicago in the 1930's.
Frankie Gross, a visitor to our website e-mailed:
How well I remember the Sleepy Hollow Gang and Saturday night at the Town Hall in Philly plus going to the radio station. The gang and the Hayloft Hoedown was a big inspiration to me as the show inspired me to go into entertaining for 40 some years, playing the good old country music plus into composing original country music.

From the official archives of the Broadcast Pioneers of Philadelphia
Researched and compiled by Broadcast Pioneers member Gerry Wilkinson
Top photo originally donated by visitor to our website, Al Leichter
Bottom Picture originally donated by Broadcast Pioneers member Jane Felix
© 2001 & 2012, Broadcast Pioneers of Philadelphia
All Rights Reserved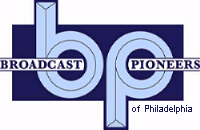 The e-mail address of the Broadcast Pioneers of Philadelphia is pioneers@broadcastpioneers.com