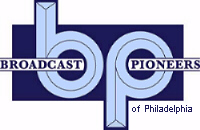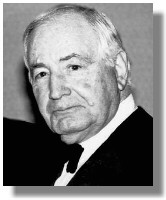 Walter H. Annenberg
Broadcast Pioneers of Philadelphia Luncheon
The Four Seasons Hotel, Philadelphia
Friday, May 18, 1984

Walter H. Annenberg, 94, passed away on October 1, 2002 at Inwood, his estate in Wynnewood, Pennsylvania (a suburb of Philadelphia) from complications dealing with pneumonia. His wife, Leonore, was with him at the time.

Walter's health was on a decline during most of 2002. In the spring of that year, he was hospitalized at the Eisenhower Medical Center near his other home, Sunnylands, in Rancho Mirage, California. That home is near Palm Springs.

Annenberg was a media magnate whose empire at one time included the WFIL stations (WFIL AM-FM-TV), Triangle Publications which owned the Philadelphia Inquirer and Daily News, TV Guide and Seventeen Magazine. He was the ambassador from the United States to Great Britain, appointed by President Richard M. Nixon. Well known as an art collector, his paintings now hang on the walls of major museums worldwide. He was a philanthropist whose fortune helped dozens of educational and charitable causes.

Annenberg received an inheritance reported to be worth several million dollars from his father Moses and Walter turned it into billions. He kept an office in the suburbs of Philadelphia and showed up daily until 1999 when he started showing up less frequent.

For five years, he fought with the powers of Montgomery County over the personal property tax (which no longer exists). Annenberg believed that it was unconstitutional. The fight ended at the end of 2001 when Annenberg paid $3,360,000 in back taxes on Inwood.

In September of 2001, Walter's Annenberg Foundation gave $100 million each to communications schools named after him. The two educational institutions were the University of Pennsylvania and the University of Southern California. Annenberg also donated fifty million dollars to the United Negro College Fund.

On the day he died, the Philadelphia Orchestra added an additional work, Air on a G String, a very elegant work by Bach, to honor Walter Annenberg, who had donated over $17,500,000 to refurnish Philadelphia's Academy of Music plus $10,000,000 to endow the chair of music director Wolfgang Sawallisch, conductor of the Philadelphia Orchestra.

Also in September of 2001, Annenberg pledged a collection of impressionistic art to the Metropolitan Museum of Art in New York City. The group of works is said to be "priceless." Plus at the same time, the Annenberg Foundation gave Philadelphia's Art Museum a cash gift of twenty million dollars. It was the largest gift in the institution's 125-year history. Less than a year before, the foundation donated $5,000,000 to the Art Museum's capital campaign. In 1993, Walter gave five million bucks to the museum's capital campaign for that decade. He also gave a million and half-dollars to the Academy of Music for elevator service. He also purchased a baby elephant for the Philadelphia Zoo.

In 1977, he underwent a hip-replacement operation at Philadelphia's Pennsylvania Hospital. Walter was so delighted with the outcome of the surgery that he gave the institution two million dollars to found a hip-replacement institute named after Dr. Richard Rothman, Walter's doctor.

Annenberg was generous to many of his friends. He paid most of the bills to add a bowling lane in the White House during Richard Nixon's years. He also installed a swimming pool at Chequers, the English country home of the Prime Minister of Great Britain.

With wealth came influence. Walter Annenberg was the friend of presidents from Eisenhower to Reagan. He was a member of the Nixon "kitchen cabinet," a group of rich industrialists who advised our nation's leader. In 1969, he was named the U.S. Ambassador to England. Commonly called "The Court of St. James," it was the most prestigious post in United States Foreign Service.

Walter was born with a right ear that was deformed. It helped make him hard of hearing and it also led him to turn to his left profile when he had his photograph taken. Annenberg also had a stutter, a disability that he partially overcame with determination and lots of speech therapy. Because of this, he developed a careful style of speaking that appeared pompous and stiff. Many considered him a boor with a pompous attitude. Privately, Walter was "quiet and ingratiating, more like his mother than his father, who strutted and had a flair for the dramatic," said the Philadelphia Inquirer.

However, there were two events in his life that his money could never overcome. One was the jailing of Moses Annenberg, his father and owner of the Philadelphia Inquirer at that time. The senior Annenberg was sent to prison for income tax invasion. The other event was the death of his only son, Roger at the age of 22.

Walter was born in Milwaukee, Wisconsin on Friday, the 13th; March 13, 1908. He was the sixth of eight children of Moses and Sadie Annenberg. He was the only son and to his mother and seven sisters, he was always called "Boy." He was called this even into his fifties.

The family lived at 715 Van Buren Street (a few blocks from where Teddy Roosevelt had an assassination attempt). A mile away at 450 Broadway, Moses set up his company, the Chicago News Company, (later called the Milwaukee News Company) a distribution outlet of Chicago newspapers and other publications.

Walter who wrote left-handed and played golf left-handed, was stocky but of average height and had black hair that was totally straight. That hair turned gray over the years. His father, Moses, thought that Walter needed to be "toughened" up and bought him a punching bag and had him take boxing lessons. He also had a cleft chin and dark, thick eyebrows. As Moses' business grew, he moved the family cross-town to 485 Marshall Street. There, Moses installed a pool table and spent hours late at night teaching Walter to play billiards. During the summer, Walter was sent off to"Camp Yukon" near Augusta, Maine. In Milwaukee, Walter was sent to the German-English Academy, an exclusive educational institution in the area. "Boy" loved the school and attended there from first to sixth grade. At that time, Moses moved the family to New York City purchasing the one-time home of George M. Cohan.

In May of 1923, Moses set up a company called Cecelia, which was Sadie's middle name. Sadie was Walter's mother. In the forties, the company's name would be changed to "Triangle Publications."

He was a student at the Peddie School, near Trenton, New Jersey. It was a school that was private for the male children of the newly wealthy. He didn't stand out as either an athlete or a scholar. However, he was a smart dresser and a love for the "good times." One interesting point was that on Walter's application to the school, it listed his religion as "Baptist" instead of Jewish.

He seemed to have a knack for making money. As Chairman of the Prom Committee, he made a profit for his senior class. Walter also made money in stocks while in school. His dad won ten thousand dollars in a poker game and gave it to Walter, who increased the dollar figure because of playing the market. He dropped out of the University of Pennsylvania's Wharton School of Business after his first year. At that time, Wharton had an undergraduate program. Walter concentrated on stocks. He was worth three million dollars before the 1929 stock market crash. Shortly afterwards, he had $350,000 in losses. Moses paid off the debt and Walter stopped his "Wall Street" flirtation.

His dad was his most influential and important person in his life. Moses has been called a tough entrepreneur who set up his own newspaper circulation business in Milwaukee, the Annenberg's hometown. Moses then became Circulation Director in New York City for the publications of William Randolph Hearst.

Walter's father controlled a national wire service, which was largely used by bookies but legit sources also subscribed. The network was Bell Telephone's fifth-largest customer in the world. The Philadelphia Inquirer, a newspaper once owned by Moses Annenberg and later by Walter, referred to this wire service as "a monopoly said to have been maintained by threats, bribes and physical force."

With money raised from this activity, Moses purchased the Morning Telegraph (at that time, it was a horse racing and theatrical sheet published in New York City) and the Daily Racing Form. On July 31, 1936, Moses Annenberg (Walter's father) announced that he had purchased the Inquirer for four million dollars and assumption of $6.8 million dollars in debt. Although many sources show the purchase price of the paper at $15,000,000 (some even said he paid cash with the money in two suitcases), the Annenbergs always denied it as "just a story."

The Internal Revenue Service said that Moses L. Annenberg was profiting from his various businesses to the tune of $6,000,000. However, he was reporting much less. The government charged him (and son Walter) with income-tax evasion. Moe Annenberg (Moses) had made many political enemies including the President of the United States during his career with the 1936 elections bringing everything to a boil. Many believe that the IRS audit was completely motivated by politics.

In a deal, Moses pleaded guilty in return to the government dropping all charges against his son. Moe was sentenced to serve 36 months in a federal prison. M. L. Annenberg also agreed to pay $9,500,000 to the government in back taxes, interest and penalties.

In June 1942, a month after being released from prison, Moses passed away because of a brain tumor. Walter took over the Annenberg holdings in accordance with his father's will and became Publisher of the Philadelphia Inquirer. Walter would spend much of his life trying to vindicate Moses. Walter was said to have liked the quote "cause my works on Earth to reflect honor on my father's memory." Years after the senior Annenberg's death, there were reports that Walter had kept Moses' office located on the 12th floor on the Inquirer Building intact, completed with portrait overlooking the facilities.

During his father's jail time, Walter paid off the $9,500,000 tax debt and changed the corporate name to Triangle Publications. In 1944, Annenberg started Seventeen magazine appealing to teenage girls and named his sister Enid as editor.

During September 1945, Walter Annenberg purchased for $190,000 from Lit Brothers, WFIL AM & FM (the FM station had few listeners and still was in the experimental stages). Two years later, Walter started WFIL-TV, Channel 6 (it was the city's second television station). Later, Annenberg obtained TV facilities in Binghamton, NY, Altoona, PA and Lancaster. In 1957, Annenberg bought the Philadelphia Daily News from contractor and publisher Matthew McCloskey.

1952 saw Walter's best endeavor, a move that made him much of his fortune. He purchased local TV listing magazines in Chicago, New York City and here in Philly. He then combined them into a national magazine using the same content for all editions and tailoring the channel listings to each city. By April of 1953, Annenberg changed all publications to TV Guide. By 1977, it has been reported that it was the largest-selling magazine on the planet. Twenty percent of all magazines sold carried the title TV Guide. It was speculated that Walter Annenberg was making one million dollars a week from the publication.

In 1989, Annenberg sold TV Guide magazine plus the Racing Form and Seventeen magazine to Rupert Murdoch for three billion dollars. Upon completion of the sale, Walter became one of the nation's wealthiest persons.

His first marriage to Canadian born Veronica (Ronnie) Dunkelman produced two children, daughter Wallis and son Roger. That union ended in divorce in 1950. The next year, Walter married Leonore (Lee) Rosenstiel. It was Lee who started Walter on the road to art collecting.

Roger was born with a cleft palate and it was reported that he never had good health. It was said that Roger was "moody and sullen" spending large parts of his time reading poetry and playing classical music piano. It had been reported that Roger attempted suicide at the age of eleven by slitting his wrists. He recovered and was graduated Magna Cum Laude from Episcopal Academy in our area. For awhile, Roger attended Harvard, but he was removed from the school's rolls after Roger stopped doing his school work and spent almost all his time reading poetry in his room. He then was sent to an exclusive and expensive treatment center in Bucks County, Pennsylvania. At that facility, Roger became more remote. It was said that he often didn't recognize or acknowledge his father. On August 7, 1962, Roger Annenberg died from an overdose of sleeping pills. The Philadelphia Inquirer said, "Annenberg was so distraught, the death went unreported for a week."

Walter seemed always interested in education. His first reported contribution was in 1947 with a $25,000 grant from his WFIL stations to build new communications studios in the basement of Thomas Hall on Temple University's campus. Those facilities were the home of WRTI until its moving to Annenberg Hall across the street in 1968.
In 1958, Annenberg gave the University of Pennsylvania three million dollars to start Penn's Annenberg School of Communications in West Philadelphia. In June of 1993, Walter Annenberg gave $365,000,000 to educational institutions including $120 million dollars to the University of Pennsylvania, another $120 million for the Annenberg Center at Southern California, one hundred million to Peddie and $25 million to Harvard.

At the end of 1993, Walter Annenberg said that he was giving $500,000,000 for public school improvements all over the United States. Walter was troubled by school violence and believed that it could destroy America. Annenberg said, "We must ask ourselves whether improving education will halt the violence, if anyone can think of a better way, we may have to try that."

Newsweek magazine in the late forties speaking of Annenberg's Philadelphia Inquirer said it should be praised for its "vigorous policy of civic crusades, exposes and solid news reporting." In 1951, for the first time in the Inquirer's history, it attacked the city's Republican machine as corrupt and supported Joseph Clark for mayor and Richardson Dilworth for District Attorney. A few years before, Dilworth ran against Philadelphia's last GOP mayor Bernard Samuel and lost. Richardson was also Walter's attorney. Both candidates were successful. However, by 1962, Clark was a United States senator from Pennsylvania and Dilworth was mayor. Dilworth resigned from office and ran for Pennsylvania's governor's office. Annenberg didn't support Richardson Dilworth and Walter is credited in part with Dilworth's defeat.

September of 1969 saw Walter Annenberg selling the Philadelphia Inquirer and Daily News to Knight Newspapers, Inc. for $55 million. Then he sold off his broadcast outlets. Capital Cities purchased WFIL-TV and changed the call letters to WPVI. Channel 6 was one of the most profitable television stations in the world. It has been said that it was only because of the huge profits from WPVI that Capital Cities was able to purchase the ABC television and radio networks. In addition to Channel 6, Capital Cities also received eight other stations. Total purchase price was $110,000,000. The other seven broadcast stations were sold for $16 million to two former WFIL employees, Broadcast Pioneers members Lew Klein and George Koehler.

In 1977, Walter Annenberg "resigned" from his ambassadorship. He returned to his suburban Philadelphia mansion and set out to purchase the Philadelphia Evening Bulletin. Annenberg made an offer and was turned down. The paper was losing a reported two million dollars annually. In less than five years, the Bulletin simply closed their doors and liquidated their assets.

In 1986, his personal friend President Ronald Reagan presented him with the Medal of Freedom Award. His wife, daughter, two stepdaughters, two sisters, seven grandchildren and six great grandchildren survive Walter Annenberg.

From the official archives of the Broadcast Pioneers of Philadelphia
Photo originally donated by Broadcast Pioneers member Jack Satterfield
Text written and researched by Broadcast Pioneers member Gerry Wilkinson
© 2002, All Rights Reserved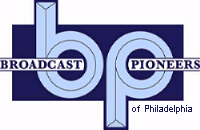 The e-mail address of the Broadcast Pioneers of Philadelphia is pioneers@broadcastpioneers.com