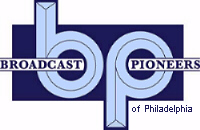 In 1968, the Philadelphia Phillies radio broadcasts were aired over WCAU Radio, 1210 on the AM dial in Philadelphia. The broadcast team consisted of three broadcasters: Broadcast Pioneers member By Saam, Broadcast Pioneers member Bill Campbell and Richie Ashburn. All three have been inducted into the Broadcast Pioneers of Philadelphia's "Hall of Fame." Below are three pictures and the bios of the broadcast team as presented in a WCAU publicity piece from 1968.
By Saam broadcast the Phillies games from 1939 to 1949. During those years, By Saam worked with other Phillies broadcasters including Walt Newton, Les Vines, Broadcast Pioneers member Taylor Grant, Roy Neal, Chuck Thompson and George Walsh. By returned to the Phillies broadcasts in 1955 joining Gene Kelly and Claude Haring. That broadcast team lasted until the end of 1959.
1960 saw the new decade replace Kelly with Frank Sims. That group lasted until the finale of 1962. The next year, 1963, saw the start of the legendary broadcast team of By Saam, Bill Campbell and Richie Ashburn. They stayed together for 8 seasons and 1971 saw Broadcast Pioneers member Harry Kalas (our "Person of the Year" in 2004) replace Campbell. Saam retired at year's end in 1975. Richie Ashburn remained a Phillies broadcaster until his death in 1997.
By Saam was inducted into our "Hall of Fame" in 1993. Richie Ashburn followed four years later in 1997 and Bill Campbell in 1999.
| | |
| --- | --- |
| | In his 31st year of broadcasting major league baseball in Philadelphia, Byrum (By) Saam has a firmly established reputation as one of the most popular sports broadcasters in the East. His crisp, concise delivery reports the baseball facts as they happen. By was assigned to the World Series broadcast in 1959 and 1965. |
| | |
| --- | --- |
| A native Philadelphian, Bill was Sports Director of WCAU from 1946 to 1963 and during that time broadcast both the Phillies and Athletics baseball in 1950 - 1952. A well-known sports voice, Bill and Richie Ashburn joined the Phillies together in 1963. 1968 is thus the sixth consecutive year of Phillies baseball for both. | |
| | |
| --- | --- |
| | A 15 year veteran of Major League Baseball, Richie was Rookie of the Year in 1948 and won the National League Batting Title in 1955 and again in 1958. He retired in 1962, and is now in his sixth consecutive year of doing Phillies play-by-play. |

From the official archives of the Broadcast Pioneers of Philadelphia
Photos originally donated by Broadcast Pioneers member Roger Hendler
Researched and written by Broadcast Pioneers member Gerry Wilkinson
© 2005, All Rights Reserved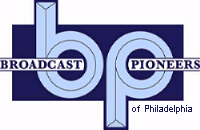 The e-mail address of the Broadcast Pioneers of Philadelphia is pioneers@broadcastpioneers.com