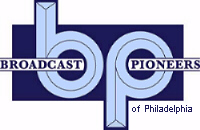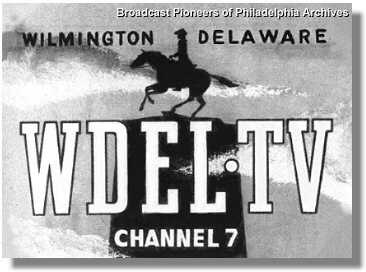 WDEL-TV Station Identification
March 1949

(Click on the image to see a larger version)

WDEL-TV, Wilmington signed on the air as Channel 7. The original plan was to be broadcasting by June 1948 with the television station; sister outlet to WDEL (AM) which began broadcasting on Saturday, July 22, 1922 (as WHAV) and WDEL-FM which wouldn't get on the air until 1950 (even though the construction permit was issued years before).
When WDEL-TV was supposed to come on the air in 1948, they were licensed for 500 watts of audio and 1,000 of video. By the next year, records show that the audio was now 5,000 watts (this 1949 entry was probably a typo). In 1950, records document that the audio was again 500 watts. Channel 7 (and later Channel 12) broadcast from Shipley Road on the outskirts of Wilmington, but still inside Delaware's border.
Early WDEL-TV promotional material said:
In the heart of Wilmington, there is a statue of Caesar Rodney, the Delaware Colonial patriot who had faith in the future and served the people well. WDEL-TV, in the same spirit, has established the first television station in Delaware, using a silhouette of Caesar Rodney's statue as its station identification.

WDEL-TV is the only TV station located in this prosperous trade area. A fast-growing audience appreciates WDEL-TV's clearer picture, good local programming, and NBC, DuMont and other network shows. Consider the importance of including this rich market in your TV sales planning.

It was Caesar Rodney, who, in 1776, after a furious night-long ride on horseback, arrived in Philadelphia just in time to cast the deciding vote for the Colonies' independence.

WDEL-TV, an NBC affiliate (is) a Steinman Station represented by Robert Meeker Associates of Chicago, San Francisco, New York, Los Angeles.
All three of the WDEL stations were NBC affiliates. Even though Wilmington is less than 30 miles from Philadelphia, WDEL-TV was so low in power, that it didn't cause much of a problem for WPTZ, Channel 3, also an NBC affiliate. In fact, when WEEU-TV, Channel 33 in Reading came on the air in 1953 (signed on by Broadcast Pioneers member Bill "Wee Willie" Webber), it too was an NBC affiliate. Of course, all the stations of that era were running with less power than today.
By the way, Steinman also owned WGAL-TV in Lancaster, Pennsylvania. It too came on the air in March of 1949 with exactly the same power as WDEL-TV. However, WGAL-TV was licensed on Channel 4. It would move to Channel 8 at the same time, WDEL-TV moved to Channel 12. Until 1951, Channel 12 was one of four channels reserved for the city of Philadelphia. Channel 7 was for Wilmington.
When the FCC reshuffled the frequencies, Philly lost its sole unclaimed VHF television station. WGAL-TV took over Channel 8 which had been previously set aside for Harrisburg, Pennsylvania. The state capitol would never again see a VHF allocation for analog TV. At the same time, most of the U.S. television stations were asking for and getting power increases. Steinman, now doing business as Delmarva still operates radio stations in Delaware and Maryland.
When WDEL-TV signed on the air for the first time in March of 1949, their management team included:
Clair R. McCollough, Station Executive (whatever that is)
J. Gorman Walsh, General Manager
J. Robert Gulick, National Sales Manager
Harvey C. Smith, Program Director
J. E. Mathiot, Chief Engineer
By 1950, James Adshead was the TV Program Director with Harvey Smith devoting all his time to WDEL (AM) & FM. In later years, Smith would become the Station Manager of the radio outlets.
In March of 1955, Paul F. Harron (owner of WIBG in Philadelphia) purchased the TV outlet from Steinman for a reported 3.7 million dollars. Harron renamed the station after himself with the call letters, WPFH. Shortly thereafter, NBC dropped Channel 12's NBC affiliation and WPFH had to run as an independent station. Almost to the day, two years later (in March of 1957), Harron sold Channel 12 to Storer Broadcasting for 5.6 million dollars and threw in WIBG to sweeten the deal. As it turned out, WIBG would become the real money maker.
For awhile, Harron continued to lease transmitter and studio space from Steinman. Harron had plans to move the studio to 2809 Baynard Boulevard in downtown Wilmington but the station was sold before the move was complete. Storer, then operated Channel 12 as WVUE from the Baynard address and a secondary facility out of Suburban station in center city Philly. Storer planned to erect a broadcast tower in Roxborough (unclear whether it was for WIBG or WVUE or both) but never did so.
Storer thought that the only road to wisdom was to sign Channel 12 off the air and turn the license back into the FCC. They believed that it was impossible for an independent station to be a success in and around the nation's fourth largest market.
WHYY-TV signed on as Channel 35 in Philadelphia during 1957 and quickly applied for the Channel 12 frequency in 1959. WHYY-TV moved to Channel 12 in 1963 with Channel 35 becoming WUHY-TV, owned by the same licensee. WHYY-FM became WUHY-FM (later changing back to WHYY-FM when the commission eased up on their rules).
As WHYY-TV, Channel 12's transmitter was in Glassboro, New Jersey and is now in the Roxborough section of Philadelphia, while still licensed to Wilmington. It is the only known TV frequency to have its transmitter in three separate states while keeping its city of license in the same locality.

From the official archives of the Broadcast Pioneers of Philadelphia
Text and research compiled by Broadcast Pioneers member Gerry Wilkinson
Photo originally donated by Broadcast Pioneers member Joe Pelletier
© 2005, All Rights Reserved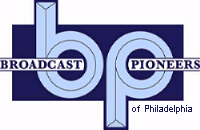 The e-mail address of the Broadcast Pioneers of Philadelphia is pioneers@broadcastpioneers.com