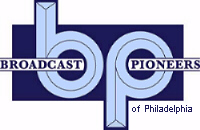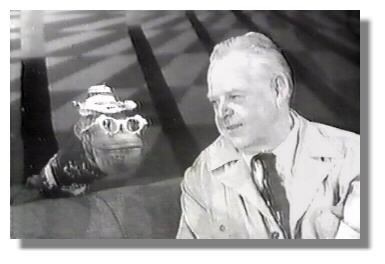 Still from a "Willie the Worm" kinescope
Actor Gene Lockhart is on the right
circa 1954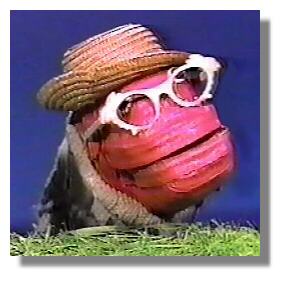 Willie the Worm
1988

In 1988, WCAU (then WCAU-TV), Channel 10 in Philadelphia aired an one hour special, "The First 40 Years." It was hosted by Broadcast Pioneers members Herb Clarke and Gene Clarke. One segment featured the fifties children's show, "Willie the Worm," a top rated Channel 10 kids broadcast in the early days of television. On that program, both Warren Wright and Willie the Worm appeared.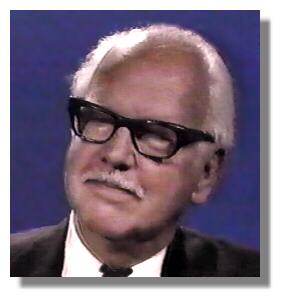 Warren Wright
1988

Warren Wright was the creator and voice of "Willie." Willie's program which was aired live, also had a run on the CBS-TV network. Willie the Worm had a sidekick (never shown on camera) called Newton. He was a mouse and the projectionist for Willie's cartoons.
In this 1988 retrospective, WCAU, Channel 10 ran a clip from a 1954"Willie the Worm" show. On the program with Willie was actor Gene Lockhart, June Lockhart's father. Here's an excerpt from that program.

From the official archives of the Broadcast Pioneers of Philadelphia
Tape of "The First 40 Years" donated by Broadcast Pioneers member Herb Clarke
Permission for usage granted to this website by WCAU, NBC-10
© 2004, All Rights Reserved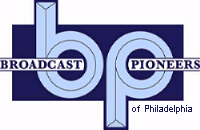 The e-mail address of the Broadcast Pioneers of Philadelphia is pioneers@broadcastpioneers.com